Best Summer Camps in Abu Dhabi
---
Published 13 June 2018 at 14:35
Tickikids Blog Abu Dhabi > Best Summer Camps in Abu Dhabi
---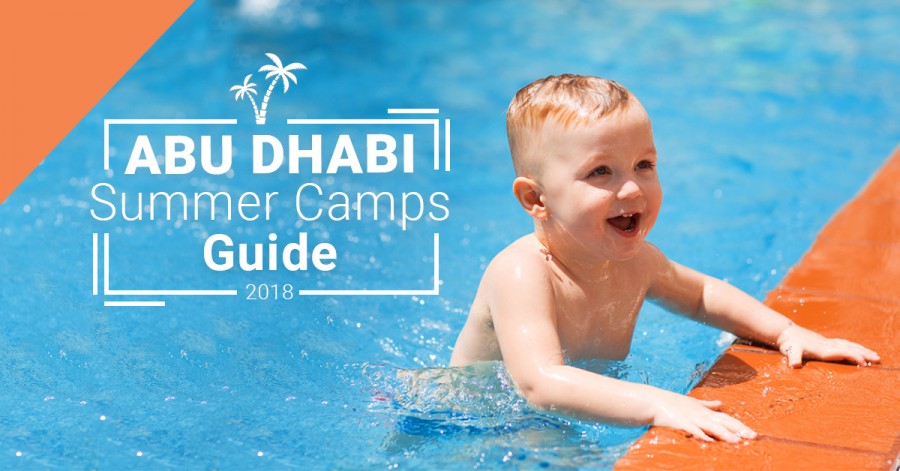 ---
It has never been easier to pick up new skills and have more than one string to your bow with specialist summer programmes for children popping up all over Abu Dhabi. Get involved in a host of summer camps during the school holidays and spoil your kids with our top ideas and activities in Abu Dhabi. From culture and sports to language, cooking and theatre courses, let TickiKids guide you to the latest name-drop worthy summer camps and create a memorable, remarkable summer for your little ones.


Photo Credit: photo by Step by Step Nursery  
"Around the World in 9 weeks" is a cover theme of this year's summer camp in Abu Dhabi by the Step by Step Nursery.
Join the 9-week fun-filled programme by Step by Step Nursery in Al Bateen as your children explore different cultures and the wider world this summer. From 1st July to 30th August, your kids will experience immense levels of enjoyment from the themed summer adventures. All the activities will concentrate on developing skills which directly result in physical, social and emotional progression and enhancement. They aim to augment interpersonal communication skills, whilst exploring and discovering different aspects of the world within which we live, through a varied mixture of activities, which encompass arts and crafts, physical activity and a whole lot more. A different central theme will be introduced every week. Your offspring will be presented with opportunities to sample a range of tastes, sounds and sights, that are associated with other cultures and countries. For the entire duration of the 9-week programme, your child will be involved in an assortment of creative and interactive activities, all of which will be both fun and educational in nature.
Camp Fees: from AED 350 up to AED 800. The Step by Step Nursery offers an early-bird 15% discount for registration on or before 15th June 2018 when making a booking for a minimum of 4 weeks.

Dates: 1 July - 30 August 2018
Age groups: 45 days - 4 years old
Opening times: 7:30 - 18:00
Location: Step by Step Nursery, Al Bateen, Abu Dhabi
Find Out More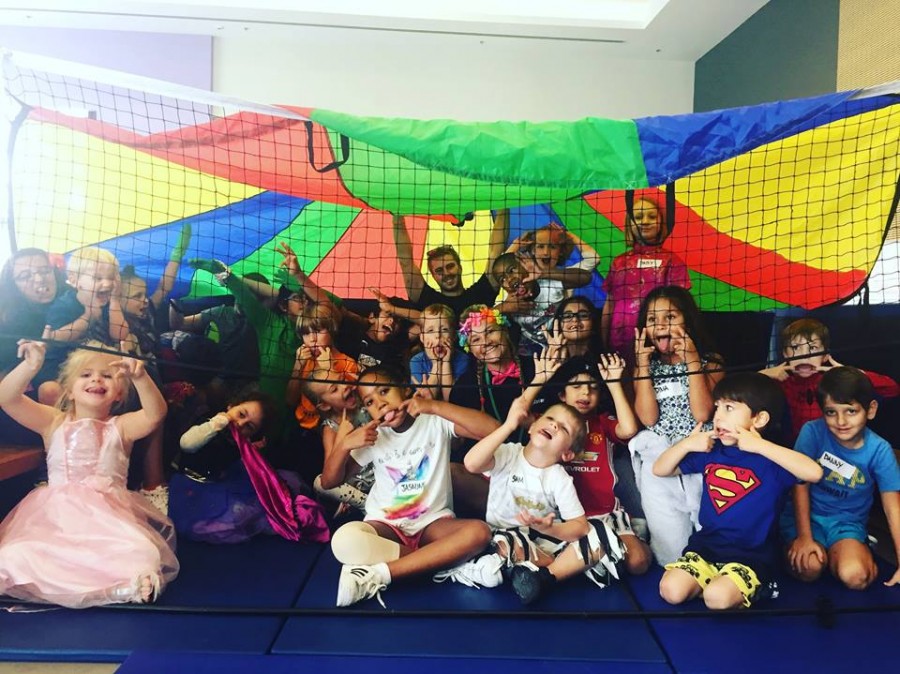 Photo Credit: photo supplied by Reach British School
The Gulf Star Sports – known for its qualified teachers, coaches and great variety of sport holiday programmes – is offering a series of Multi-Activity Camps at the Reach British School in Abu Dhabi this summer. Running an array of unique sports courses from football, basketball, tag rugby, dodgeball, gymnastics to martial arts, swimming, dancing (including hip-hop) and art, Gulf Star is teaching kids to master the art of self-confidence through developing techniques and social skills, team building activities etc. Enlisting the best coaches and teachers, the camps also engage children in a wide range of `feature games' based on teamwork, movements and tactics, showing that confidence and creativity are, in fact, skills that can be learned.  
The Gulf Star holds competitions and theme days (Talent Show Tuesday, Wacky Wednesdays Dress Up, Tournament Thursday Closing Day) throughout the week. That's why it would be better to enrol your child in a full-week programme.
Camp fees:

AED 840 for a full-week camp, and AED 735 per child for a 1-week programme for two and more children.
AED 210 per day and AED 577.50 for 3 days
Dates: 1st July - 30th August 2018
Age groups: 3 - 13 years old
Opening times: Sunday - Thursday. 9:00 - 14:30. Late collection of your child is possible for an additional cost

Location: Reach British School, Baniyas East




Photo Credit: image by Alliance Francaise Abu Dhabi 
Ever wondered how to make your kids speak French fluently, despite them being unable to string more than two words together in the language, at the present moment? The course is suitable for all levels of experience. Whether your child is a beginner or is well on the road to mastering the French language, the French Summer camps, held by the worldwide Alliance Française network, would be a perfect choice to make on their behalf.
Taking place at Le Royal Meridien, it has extracted some of the best aspects of the French language, and crafted it into a hands-on learning experience, transporting your kids from the level of zero to hero, and lifting them towards a level of conversational fluency. They will be involved in a variety of indoor and outdoor sporting or leisure activities such as football, art and craft, cooking workshops, sports, swimming lessons, cinema and theatre.
Camp fees: from AED 130 per day, 10% OFF for members. Family discount up to 100%! 

Dates: 1st July – 6th September 2018
Opening times: 9:00 – 14:00, 14:00 – 17:00 or 9:00 –17:00
Age groups: 4 - 12 years old
Location: Le Royal Méridien Abu Dhabi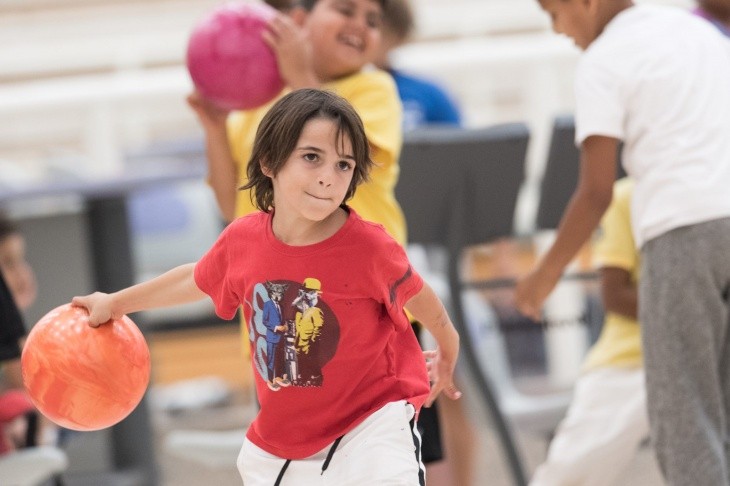 Photo Credit: photo by Zayed Sports City 
Established as a state-of-the-art facility, Zayed Sports City has grown over three decades into a renowned entertainment and multi-sports destination in the UAE and home to the UAE's national stadium. With a mission to make sports accessible to everyone, the complex provides sports at a grassroots level, promotes healthy lifestyles and is committed to enhancing the well-being of the people in the UAE.
Zayed Sports City has so much to offer in terms of sports and arts. So what better time to try out the sport and leisure activities on offer than summer school holidays? Being one of the most popular children's camp in Abu Dhabi, ZSC Kids Holiday Camp is covering more than 9 hours of sessions every day. The one-week programme filled with sports, arts & crafts, team building exercises, games and lots of other fun activities, leads to manifold benefits – confidence, self-expression, stress relief, decision making and problem-solving to name just a few.
Camp fees: AED 1,050 per child for a weekly camp. Booking camps for siblings or multiple sessions will attract a discount off the total fee.
Dates: 8 July – 16 August 2018
Opening times: 8:00 – 17:30
Age groups: 5 - 12 years old
Location: Zayed Sports City, Abu Dhabi
Find Out More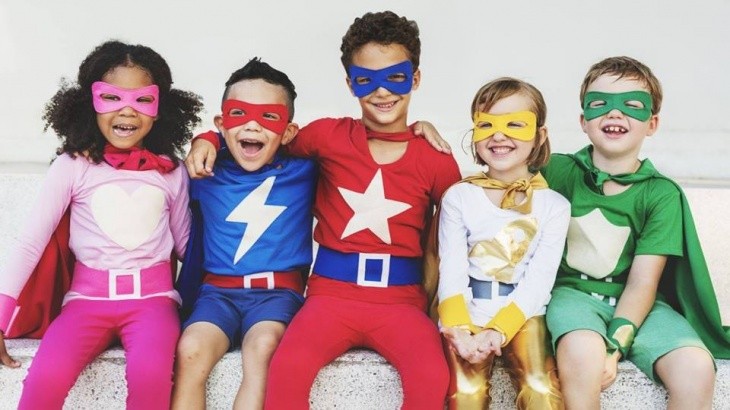 Photo Credit: photo supplied by Sheraton Abu Dhabi Hotel & Resort
Superhero summer kids' camp is coming back to Sheraton Abu Dhabi Hotel & Resort and offers your children to take an adventure of the exciting activities on offer in Abu Dhabi and take up a new hobby or learn a new skill. Playing water sports, beach games, arts & crafts, squash, table tennis & football sessions, dragon boating, zumba & fitness classes and boat excursions are the best options for your children to get a thrill out of the summer!
Camp fees: Member/ Non-Member (inclusive of lunch) 1 day – AED 150/180, 1 week – AED 700/850, 1 Month AED – 2100/3000.
Dates: 1st July - 30th August 2018
Opening Times: 9:00 – 14:00 (weekdays only)
Age groups: 4 - 14 years old
 Location: Sheraton Abu Dhabi Hotel & Resort Abu Dhabi Al Zahiyah
Find Out More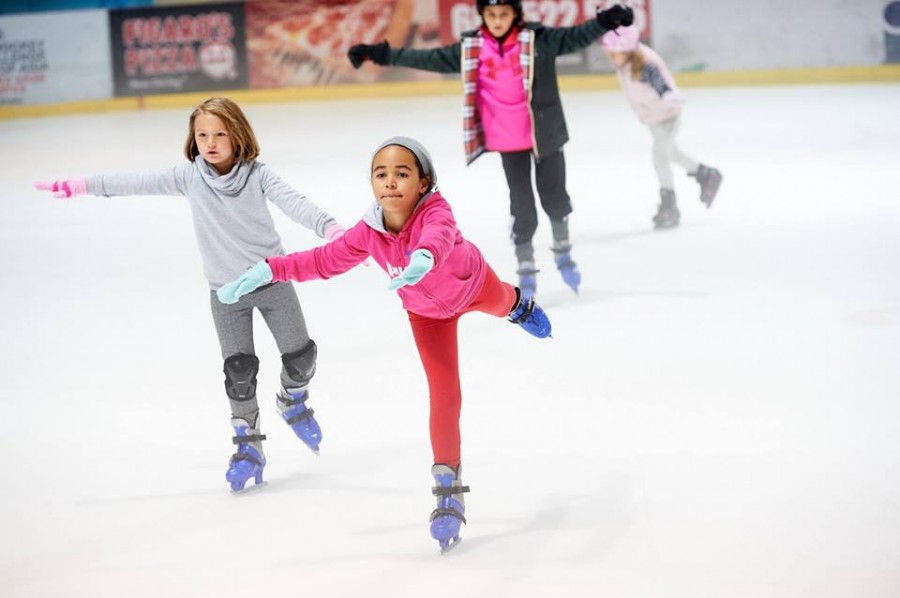 Photo Credit: photo supplied by Zayed Sports City
If you have plenty of time and money to enrol your child on every week of the Ice Skating Camp held at Zayed Sports City, your little champion will be a dab hand at ice skating before the summer is out. Even if your family has other plans for this summer, opt for, at least, a one-week programme teaching absolute beginners and advanced ice skaters the art of figure skating. Their great range of activities run by certified coaches helps develop physical and social skills. Before going to the ice rink, kids will play some games off the ice, which will help them to enhance coordination, balance, endurance and, ultimately, skating ability.
Camp fees: AED 840 per week
Dates: 8 July – 16 August 2018
Opening Times: 9:00 – 14:00 (drop-off from 8:00)
Age groups: 5 - 12 years old
Location: Zayed Sports City, Abu Dhabi
Find Out More
By Anna Liashchenko
Subscribe to weekly newsletter from "Tickikids"