8 Tips for Cost-Effective Family Trips to Doha
---
Published 12 January 2022 at 22:29
Tickikids Blog Abu Dhabi > 8 Tips for Cost-Effective Family Trips to Doha
---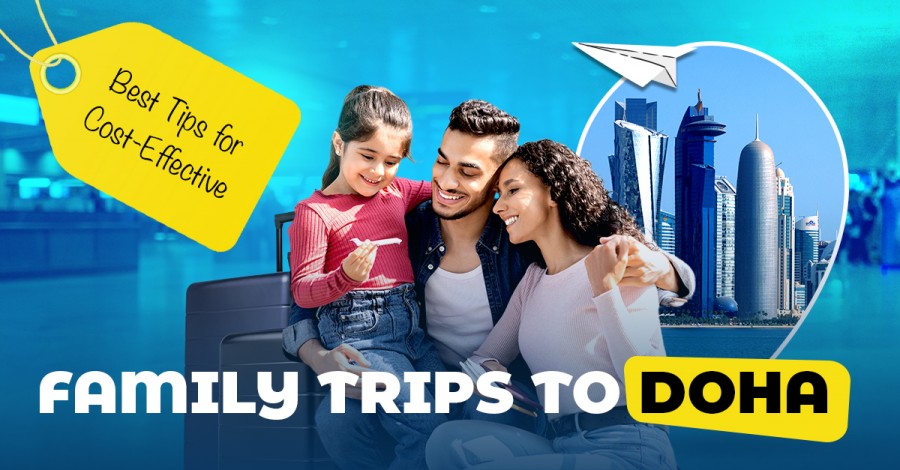 ---
Going on family outings can be quite enjoyable, especially if you're headed somewhere like Doha, Qatar. You get to spend time with your kids, making precious memories that will deepen your family bond. In fact, the only thing that is probably holding you back is the cost of the trip.
Luckily, you do not need to break the bank to have a family trip to Doha. You can even save money or get better value out of what you pay for if you follow these eight tips:
1. Set a budget and stick to it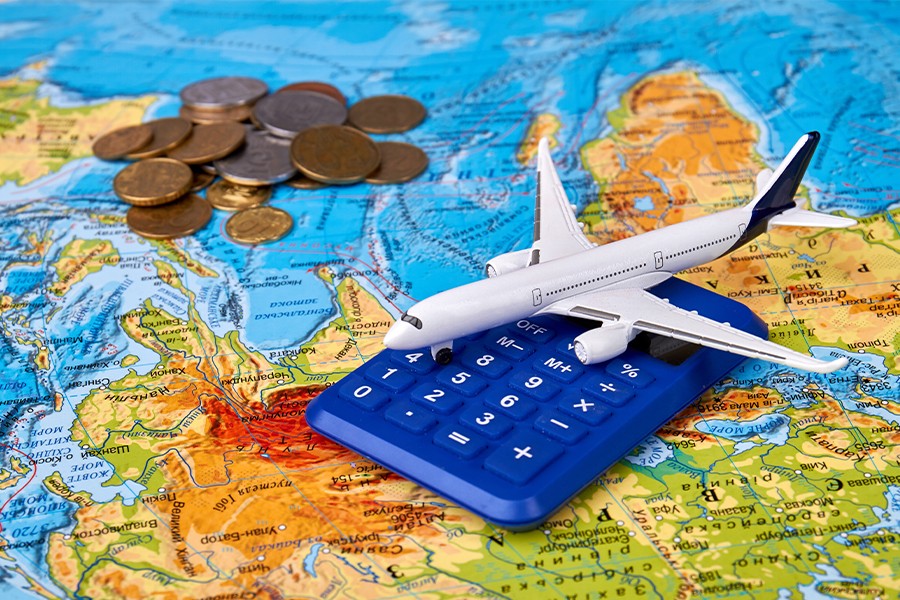 Image credit: Depositphotos
This might be one of the oldest tricks in the book, but it's still the best one.
Having a budget for the entire trip will guide you into making money-smart decisions. It also lets you set realistic expectations for the journey; both your own or your children's.
Once you set the amount, do not go over it. Even if you have some spare cash in the bank that you can withdraw anywhere, do not do so unless there's an actual emergency.
Sticking to the budget you set will make it easier to plan the trip without siphoning all your savings.
2. Plan your itinerary wisely

Doha is an excellent place to visit with your family. Aside from being one of the access gates to a vast number of countries in Asia and Oceania, the capital of Qatar also has many family-friendly spots.
From malls and museums to the Corniche and Katara Cultural Village, choose a destination according to your kids' age and the family's mutual interests. This way, you can make an informed decision whether a tour package is the most cost-effective choice for your brood.
Planning your itinerary wisely also means you must time your visit right. Some attractions are packed with big crowds during weekends, so you might want to head out during weekdays to maximize your visit. This way, you can reduce wait times and get the most out of your spending.
3. Pack healthy snacks
Food is one of the biggest expenses for families on a trip, especially those with itineraries involving malls where the best restaurants in Doha are found.
While you can definitely set aside a budget for one or two meals there, you should remember to pack some snacks for hunger pangs in between.
Besides cash, bringing healthy snacks for your family also saves time, not to mention it helps prevent your kids from reaching for junk food.
Here are some examples of healthy snacks you can bring:
     ●    Granola bars
     ●    Sliced fruits, berries, or bananas (packed securely in airtight containers)
     ●    Bottled water
     ●    Sandwiches
4. Be smart when packing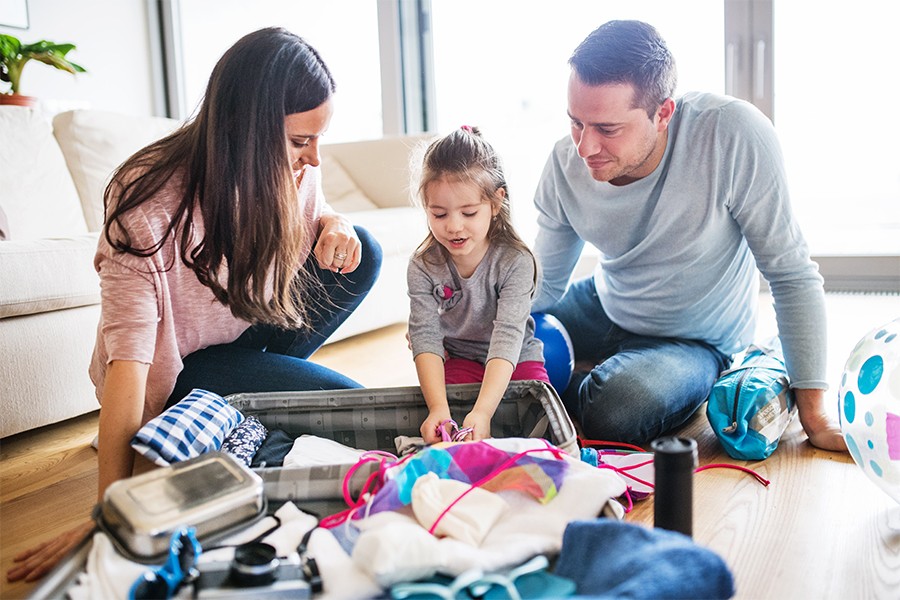 Image credit: Depositphotos

Every parent has learned (one way or the other) to heed the adage "less is more" when packing for kids. Of course, there's more to it than simply bringing the bare minimum.
Learn about travel-friendly offerings that can help you save money when traveling with your children. A good example is renting car seats when traveling abroad, so you won't have to bring and pay for your own extra luggage.
Don't forget to bring essentials to avoid unplanned expenses. Aside from snacks, some of the essential items families usually need are:
     ●    Plastic bags
     ●    Wipes
     ●    Hand sanitizers or alcohol
     ●    Refillable water bottles
     ●    Toys, books, and other things to entertain small kids
     ●    Medicines for emergencies and maintenance (e.g., for family members with asthma)
     ●    First aid kit
Consider bringing a change of clothes for children as well. Even if you don't plan on staying overnight, having these handy is more convenient, especially with younger children. 
5. Look for best-value travel packages
If you decide that going with travel packages is the best choice for your trip, don't skimp on the research. Dig deep to find the best-value travel packages for Doha, Qatar.
Many destinations also offer better deals for tickets bought online compared to those acquired at the gate. Try to go through all the websites of the places you plan to visit and look for their ongoing deals and ticket sales. The same goes for plane tickets.
In some cases, it would also cost less to remove the middlemen (a.k.a., travel agencies) from the equation. If you have time and can plan ahead, you can always book directly with the airlines, theme parks, and other establishments on your itinerary. The effort is often worth the amount you save.
Of course, if you're after the convenience of not having to think too much about the details of the trip, paying extra for travel services could be worth it. The key is to assess whether what you get from a service provider offers more value for the amount you paid for.
6. Enroll your children at kids' clubs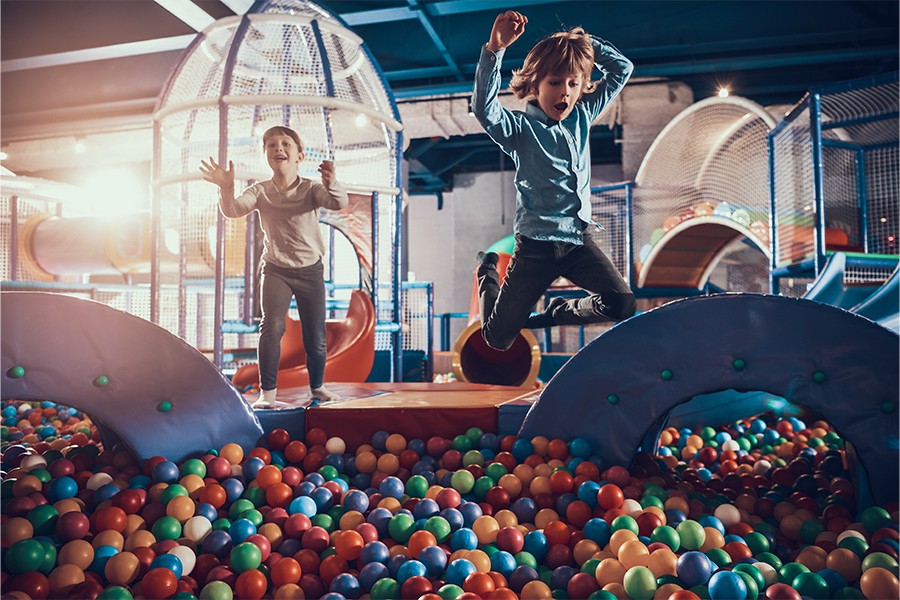 Image credit: Depositphotos

If you frequent a specific mall for your kids' entertainment in Doha, buying them a membership at a kids' club there can prove to be a wise investment.
Although different malls have varying offerings, among the general club benefits include:
     ●    Discounts and deals on kiddie food establishments
     ●    Exclusive offers for children's clothing brands
     ●    Rebates and rewards in the toys and play department
     ●    Freebies and treats during special occasions
     ●    VIP access to certain areas in the mall (usually applicable for events)
Once you've enrolled them in a program, your children would be issued a membership card that they could use to access these benefits. Bring this card with you on your family outing to make sure your child gets the best deals available.
7. Enlist your kids on the budgeting committee
You can also enlist children who are old enough to understand the value of money into the "budgeting committee" for your family trip. This will allow them to feel responsible and learn valuable life skills at the same time.
During the planning stage, assign each of your kids' an aspect of the trip to budget, like:
     ●    Food and drinks
     ●    Entertainment
     ●    Transportation
If your children are not old enough for this, you can always scale down.
Instead of having them budget parts of the trip, give them allowances to spend for themselves while the family is traveling. This way, they still get to make money management decisions, like whether a treat is worth buying. (Most of the time, kids opt out of a treat once they see the prices.)
8. Choose low-key fun
Not all family trips need to be extravagant to become memorable. In many cases, just low-key fun trips to the mall are more than enough to keep your entire family brimming with joy.
Children tend to be happy if their parents are happy, so don't forget to consider what you like. This way, you'll feel relaxed, content, and happy on your family trip.
Make the Most Out of Your Family Trips
Some things offer more value without costing too much money. Family trips are one of them. Make the most out of your travel to Doha by following the tips and tricks listed here.

Subscribe to weekly newsletter from "Tickikids"