Afterschool Activities in Abu Dhabi: Best Options to Sign Up Your Child or Teen
---
Published 14 September 2022 at 21:29
Tickikids Blog Abu Dhabi > Afterschool Activities in Abu Dhabi: Best Options to Sign Up Your Child or Teen
---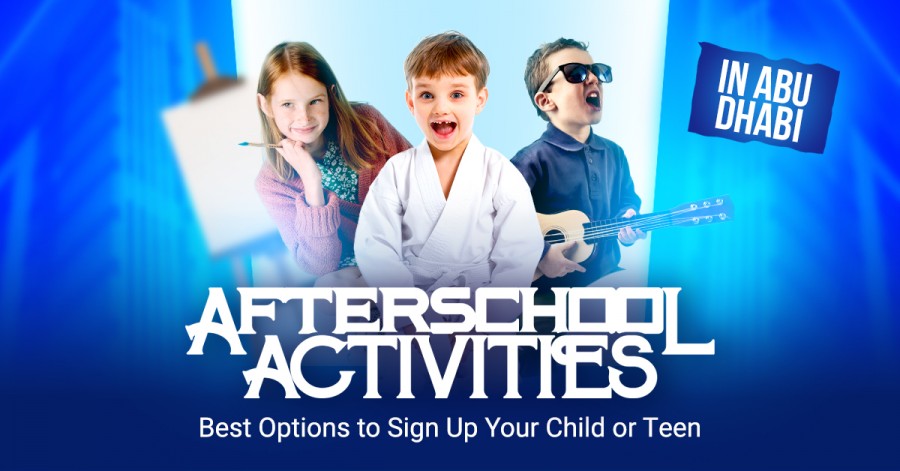 ---
As kids are back to school and starting a new school year, it is high time to look for extracurricular activities. Not only do afterschool classes supplement what a child is learning at school with practical, hands-on knowledge, but also identify and hone their talent. These classes also help to keep your little darling active and inspired after a busy day at school. For your ease, TickiKids Team has pulled together the most after-school activities to provide your children with high-quality afternoon experiences in Abu Dhabi.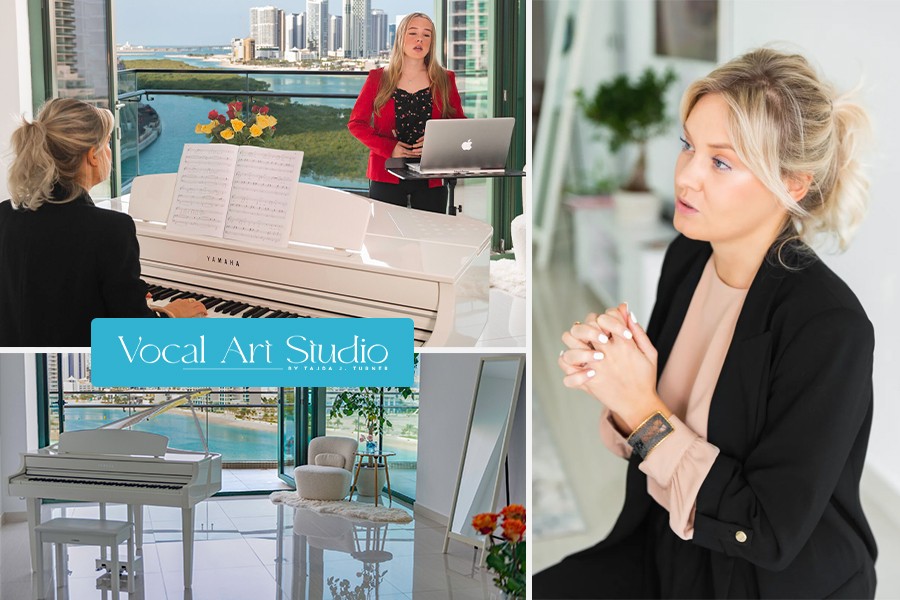 Image Credit: Vocal Art Studio

If your child is always performing their favourite songs, it is a good idea to encourage them to pursue their talent by enrolling them in vocal classes at Vocal Art Studio.
Vocal Art Studio (V.A.S.) provides premium quality and personalized vocal instruction and music mentorship in Abu Dhabi. All lessons are designed and led by Tajda J. Turner, an award-winning professional vocalist who has sung in some of the world's most famous venues and built up a wealth of knowledge and experience to pass on to her students.
V.A.S welcomes singers of all ages and levels of expertise and accommodates most musical styles, including pop, rock, musical theatre, contemporary, classical, and opera! Children can learn their favourite pop tunes, or they can choose the classical way to learn vocal techniques and performance aspects.
By only keeping a limited number of students, Tajda creates highly personalised lessons for each singer based on their experience, ability, goals and aspirations. V.A.S provides only the highest quality of tuition, whether you are a novice or an experienced vocalist, and goes beyond simply teaching aspiring vocalists how to sing better. The studio encourages students to express their creativity, gain confidence, and, most importantly, have fun!
TickiKids' readers can use the code TickiKidsVocal to get a 20% discount for all the classes they sign up for.
Location: Reem Diamond Residence
Al Reem Island, Abu Dhabi
Contact details: +971 50 823 4495
Email: tajda.j@gmail.com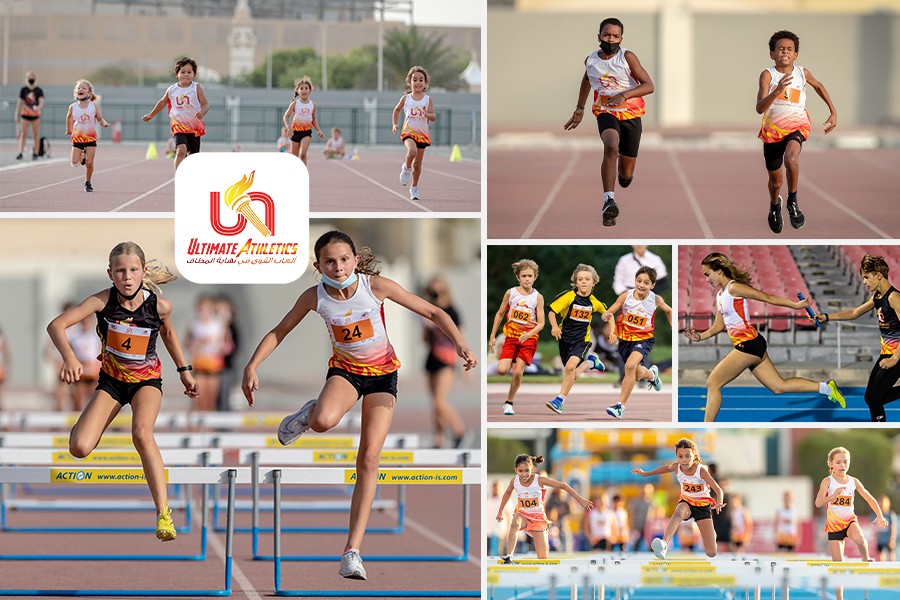 Image Credit: Ultimate Athletics Sports Services

Are running, jumping and throwing the activities your child like the most? Then Ultimate Athletics will be an excellent chance for your kid to explore a new sport, make friends, and have fun, all in the safe hands of highly experienced coaches.
Founded in 2015 by Lisa Campbell, a nationally competitive athlete from the UK, Ultimate Athletics prides itself on having professional coaches who still compete today! The Ultimate Athletics team uses the power of athletics to inspire children as young as 3 years old and young people to be Ultimate Athletes and live and breathe the sport they love.
Classes are tailored to suit children of all skill levels from beginners and less experienced youngsters up to those who already possess some experience. Ultimate Athletics offers a wide variety of athletics events, camps, and workshops that focuses on fundamental movement skills and techniques.
Supported by famous sponsors and partners, all Ultimate Members receive a 30% discount off New Balance online and 25% in their Flagship store in Dubai Mall by presenting their membership card at the counter! And here comes the best bit…A free session with Ultimate Athletics especially for TickiKids readers! Use discount code TICKI for a drop-in at any of Ultimate Athletics' three venues Dia Al Barsha, Dunecrest Al Barari or Zayed Sports City Abu Dhabi.
Contact details:
+971 50 2257024
+971 4 315 9869
Email: info@ultimateathleticsuae.com
Locations: Dia Al Barsha, Dunecrest Al Barari and Zayed Sports City Abu Dhabi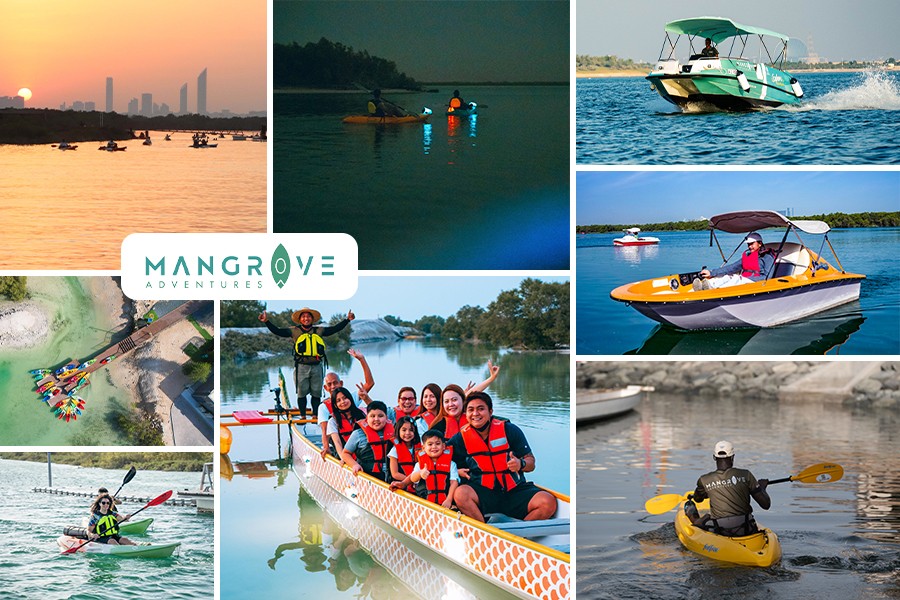 Image Credit: Mangrove Adventures

Mangrove Adventures, also known as Mangroves Water Sports & Adventures, has been giving eco-tours into Abu Dhabi's Eastern Mangroves National Park, which spans 19 square kilometres, for the past three years. This winter season, Mangrove Adventures is calling all nature enthusiasts, from 4 years old to adults!
If you are looking for nature therapy the whole family can enjoy, there is no better place to explore than Eastern Mangroves and Jubail Mangrove Park. Guided by Mangrove Adventures, such a trip is the perfect way to explore new environments, teach the children about wildlife and nature, and create lifelong memories with your little ones.
Mangrove Adventures has plenty of activities suitable for kids and teens on their offer:
Guided Kayak Tour: kayaks guarantee a great tour and experience of nature.
Sunrise and Sunset Tour: explore the stunning view of Eastern Mangrove Promenade at sunrise or sunset through guided kayaking.
Boat Tour: an entertaining and informative boat tour offers a one-of-a-kind experience for the whole family.
Eco Boats: jump into a luxury self-drive electric boat and hit the water with comfort and exceptional safety.
Full Moon and Weekend Night Kayaking: a famous event in Eastern Mangroves Promenade that takes place only once a month. What is more, this tour includes a beach picnic with karak tea with traditional Emirati sweets.
Other water sports activities and equipment rental.
So, gather the family and head out into nature and book your unforgettable journey today!
Age: from 4 years old, all kids should be accompanied by adults
Contact details: +971 50 440 7008
Email: info@mws.ae
Socials: Facebook, Instagram, Youtube
Subscribe to weekly newsletter from "Tickikids"