The UAE's Finest Baby Shops to Cater to Every Baby's Needs
---
Published 07 August 2020 at 10:10
Tickikids Blog Abu Dhabi > The UAE's Finest Baby Shops to Cater to Every Baby's Needs
---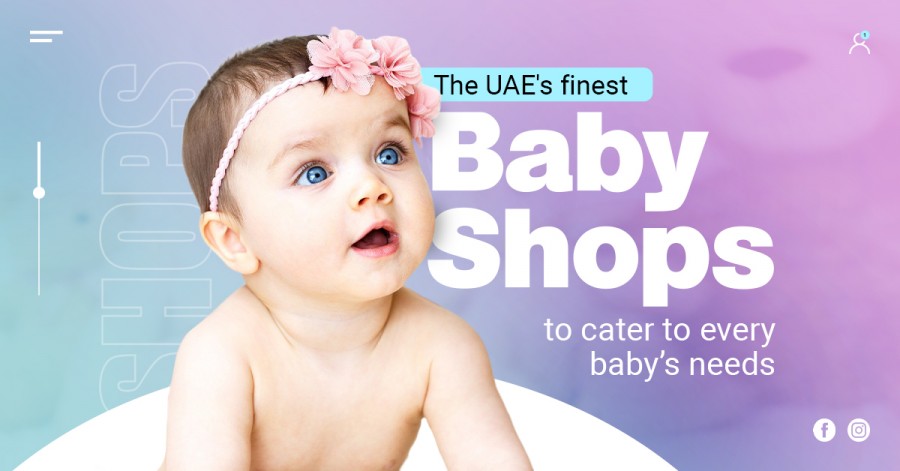 ---
We love buying baby essentials and accessories, but today the baby items' horizon has expanded and diversified. Many of us have learnt from experience not to choose the first piece that makes us go "awe" when going shopping, but to think about what you really need and its potential to be passed on to future siblings. Consulting parents and rounding up the best UAE's baby shops, we considered many components from quality of materials, design, uniqueness, sustainability, range of organic items to affordable prices.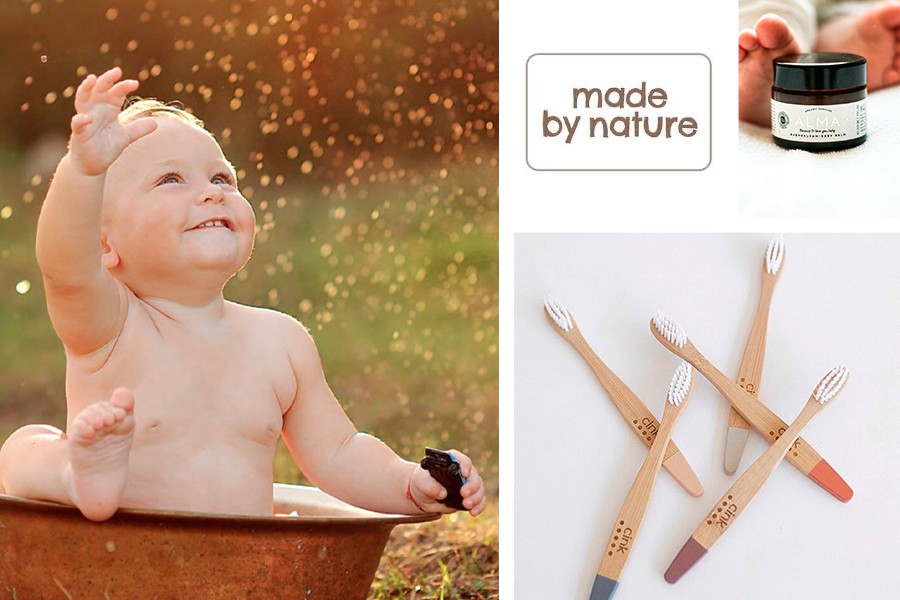 Made by Nature has been synonymous with sustainable fashion, organic and natural products that nurture you, your baby and our planet for future generations. It is an online concept boutique. Its history begins back in 2012, when Silvia and her family started their groundbreaking business in Dubai that has come to be known as a relaxed and friendly store mingling fair trade certified natural products and organic cotton clothes for babies, little kids, mums and stylish home décor.
This boutique store does a good line in cutting-edge labels, such as Alma (Austria), Petit Stellou (Switzerland), Biricco by Officina Naturae (Italy), Cink (Sweden), Mokulock (Japan), Naturapura (Portugal) etc., and their products don't break the bank either. Look out for the baby nests, beddings, blankets, skincare, changing pads, baby clothes, teethers, baby bottles, bibs, toys or even furniture and cushions. 
Made by Nature is the answer to the toxicity and commercial shame, a celebration of certified purity, exceptional quality, design and ethical, sustainable manufacturing processes.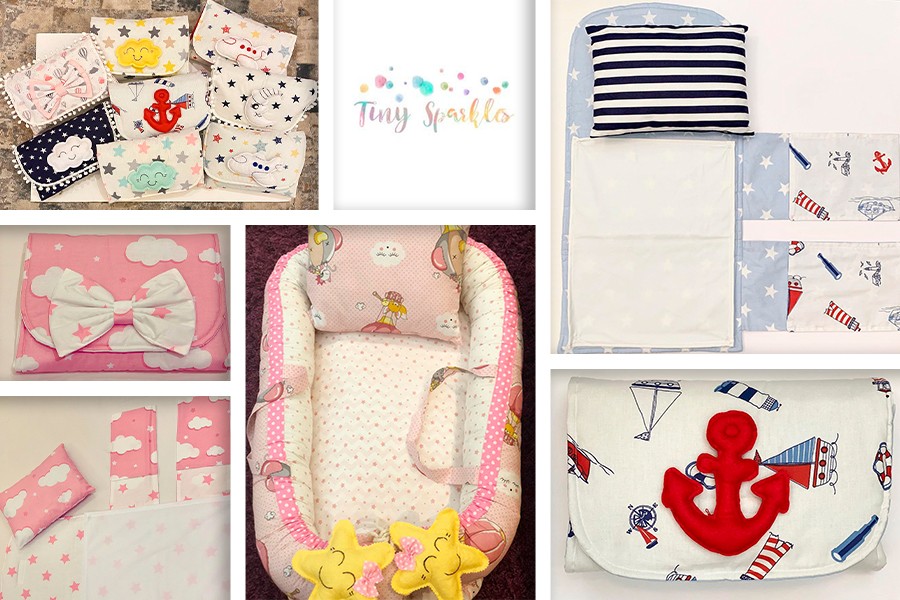 Tiny Sparkles is a Dubai family start-up specialising in handmade baby products, showcasing their bestsellers – luxuriously soft, eco-friendly, organic changing mats and baby nests. Having struggled personally to find special and unique baby nests and changing mats, owners Fathima and Salma have made sure that they offer only the best customised treasures that every parent needs.
You get the best of both worlds with Pronto Changing Mats by Tiny Sparkles. It's a wipe clean, machine-washable, super-sized fold out changing mat, but compact and easy to take along on your adventures. These come in lovely colour variations complete with an extra-wide removable changing pad, two inside pockets one of which fits up to four large diapers and ointments, and another one – ideal for wipes. It also features a small detachable 'pronto pillow'.
Their baby sleeping nests are an absolute favourite among mums. It is a portable pod for supervised daytime naps and tummy time suitable for newborns up to approximately two years (the size is 90 x 60 cm).
Dedicated to high quality fabrics, their pieces are made from 100% Turkish cotton perfect even for mothers with sensitive skin. Not only that, you can customise the baby nest and changing mat by choosing your colour and preferable design that will add a special touch to the essentials kit and help stand out from the crowd. See for yourself on Instagram @tinysparklesae.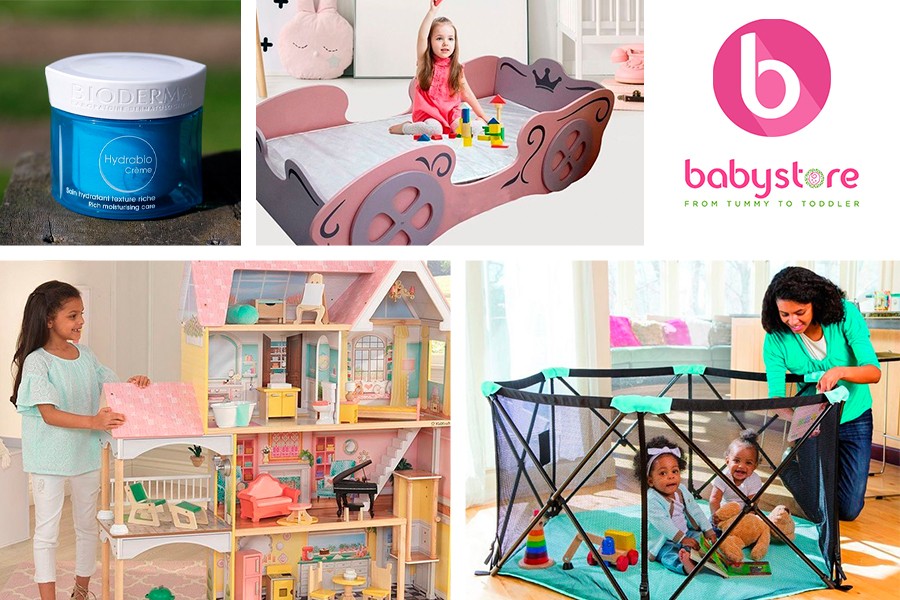 One of Dubai's coolest offerings for modern mums and babies, BabyStore fuses feeding and changing essentials, clothes, skincare, gears, toys, school supplies, nursery furniture and decor effortlessly. BabyStore stays ahead of the curve when it comes to the right supplies for your pregnancy, a newborn, tiny tot or preschooler. This one-stop-shop has a reputation as a baby care products scout that is second to none. With the conscious mum in mind, this wonderful store also prides itself on selling only carefully hand-selected products tested by the expert team. "If we wouldn't use a product ourselves, then we don't sell it in Babystore", this is the BabyStore vision.
As you'd expect from BabyStore's pedigree, there is a mix of young brands and well-established labels for your little ones, particularly organic baby products by Bamboo Nature, Pure Born, Aleva Naturals and Holle baby food; bouncers, swings, walkers, car seats, baby monitors, medicines and first aids by Chico, Graco, Duma Safe, D-Link, EvenFlo and others. For maternity wear, there are bright and jolly dresses, nursery bras, under the bump jeans from Seraphine and Fertile Mind that work well alongside.
Get a free product from the offered list at the checkout page when you spend above 300 AED at BabyStore.ae. If you purchase over 500 AED, then expect more products in the free product selection. Earn Reward Points every time you shop and redeem them against future purchases. You earn 1 reward point for 1 AED spent at BabyStore.ae. The next time you shop with them you can redeem the points at checkout and reduce your shopping bill. Follow them on Instagram and Facebook @babystore.ae.




The Toy Box is everything a baby shop should be. There is plenty to recommend it: from fun, imaginative and thoroughly absorbing toys, wooden and soft baby books, modern and timeless accessories, dummies, teethers, sustainable and durable clothes to vehicles, walkers, trendy pushchairs and prams with great quality that parents can use for many years.
The ToyBox.ae was founded in 2015 by a German mother of two based in Dubai who was on the lookout for fun and high quality educational toys, similar to those in her native Germany. Now it is an online baby shop that is home to thousands of eye catching, sustainably-sourced, eco-friendly baby gear with a showroom located on 5b Street, Al Quoz. Both in showroom and online, you will discover an extensive and carefully selected range of original baby products from the world's leading brands. Babyzen, Childhome, Desert Chomps, One.Chew.Three, Goki, Infantino, Lamaze, Skip Hop, Done by Deer and many more are all the names you can trust to deliver on quality and style. The range of developmental toys by Magna-Tiles, Erzi, Grimms, Papoose, Candylab, Waytoplay available for toddlers and older kids is vast.
Their website cleverly divided into categories according to the child's age, type of product, indoor or outdoor usage. This method of categorising ensures peace of mind for all first-time parents purchasing baby products that their time and money are being well spent.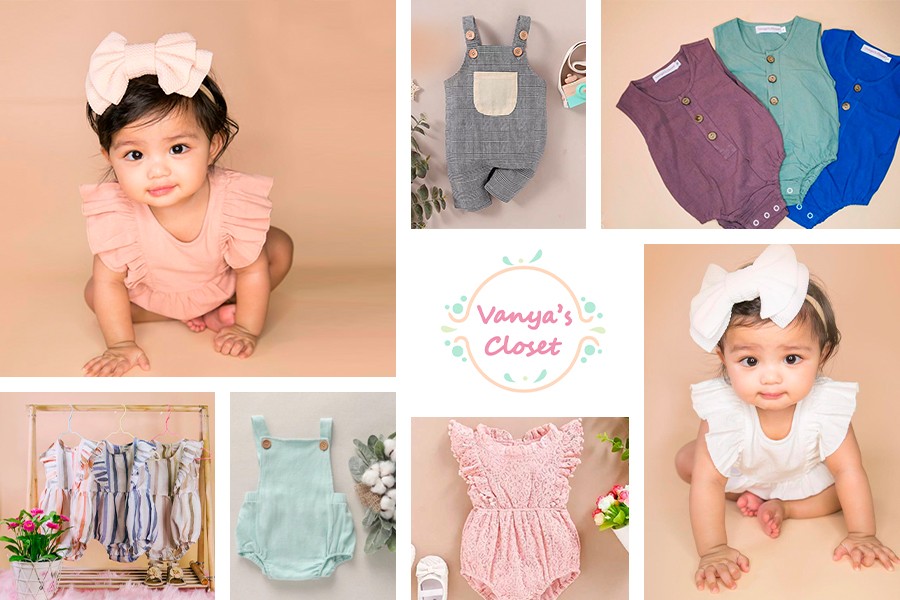 The mission of a brand new online shop Vanya's Closet is to bring you carefully handpicked, contemporary and stylish clothes for babies and young children. From bodysuit rompers, denim cotton overalls, top and bloomer sets, swimsuits, shirts, pants and hats to super cute hair bows, feeding bibs and stylish sunglasses, each piece is bright in colour and bold in print. Made from breathable and soft cotton or linen fabrics, that prevent irritation of delicate skin, these wardrobe essentials are available in different sizes, various prints and colours. Such clothes are guaranteed to turn heads.
As a best-in-class children's clothing specialist working across UAE, the founder of Vanya's Closet Irene Chavez operates without a traditional shop window, offering a personal service notable for convenience, delivery and payment. Her business is built on returning clients who prefer an off-market approach and full attention. Being client-centric, she offers free delivery to all Dubai customers on all orders, no matter the value of the order placed, and free UAE delivery on orders over 150 AED.
Discover the full collection at Vanya's Closet website and follow them @vanyascloset.fb/ on Facebook or @vanyas_closet/ on Instagram.




By Anna Khan
Subscribe to weekly newsletter from "Tickikids"