5 Tips for Making Your Kids' First Go-Karting Experience Fun and Memorable
---
Published 21 January 2022 at 01:01
Tickikids Blog Abu Dhabi > 5 Tips for Making Your Kids' First Go-Karting Experience Fun and Memorable
---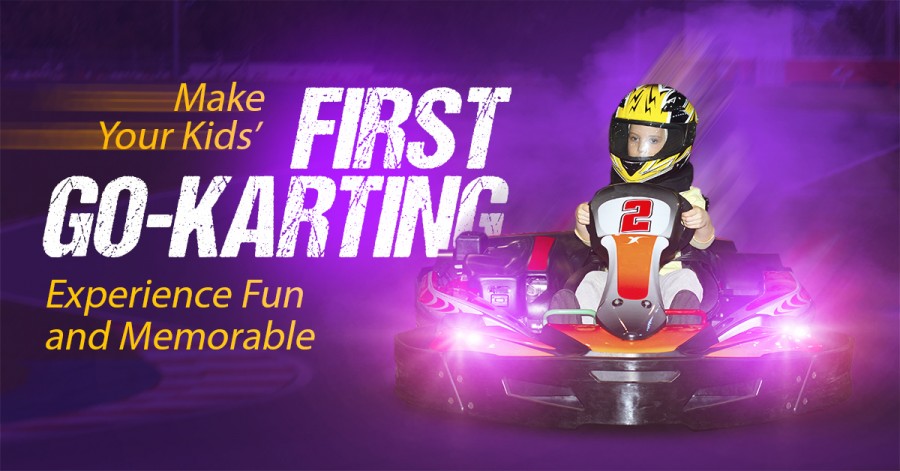 ---
Michael Schumacher. Kimi Räikkönen. Fernando Alonso. Sebastian Vettel. Charles Leclerc. Carlos Sainz Jr. These renowned drivers had the privilege of driving for Scuderia Ferrari, one of the winningest teams in Formula One.
Charles Leclerc and Carlos Sainz Jr. are currently the Prancing Horse's drivers.
Aside from being Ferrari drivers, these athletes also developed their love for and found their start in auto racing through karting.
Karting or kart racing is a type of motorsport street racing where drivers race on open-wheel, four-wheeled cars known as go-karts or shifter karts.
Go-kart circuits are usually raced on scaled-down tracks, making them safe for young and adult drivers and everyone in between. However, they are still challenging enough to give all racers a fun and exciting time as they go racing.
The thrill of driving, racing, and competing makes karting in Abu Dhabi a fun sport you and your kids can get into.
Go-Karting for Young Neophytes
Preparing your children well for their first foray into go-karting plays a huge role in making their initial time on a karting circuit safe, fun, and memorable.
Below are some tips you can follow to help your children prepare well for their first go-karting experience in Abu Dhabi.
1. Explain the basics of go-karting to your young drivers
Discussing with your children what go-karting is all about is the first step to ensuring they stay safe and have fun when they try this sport.
Go-karts for kids are usually different from those of adults. They typically only have a basic steering wheel, gas and brake pedals.

If you are taking your kids to an electric go-kart circuit, they need to know that they will rely greatly on the speed controller to control the vehicle's speed, braking, and reverse functionality.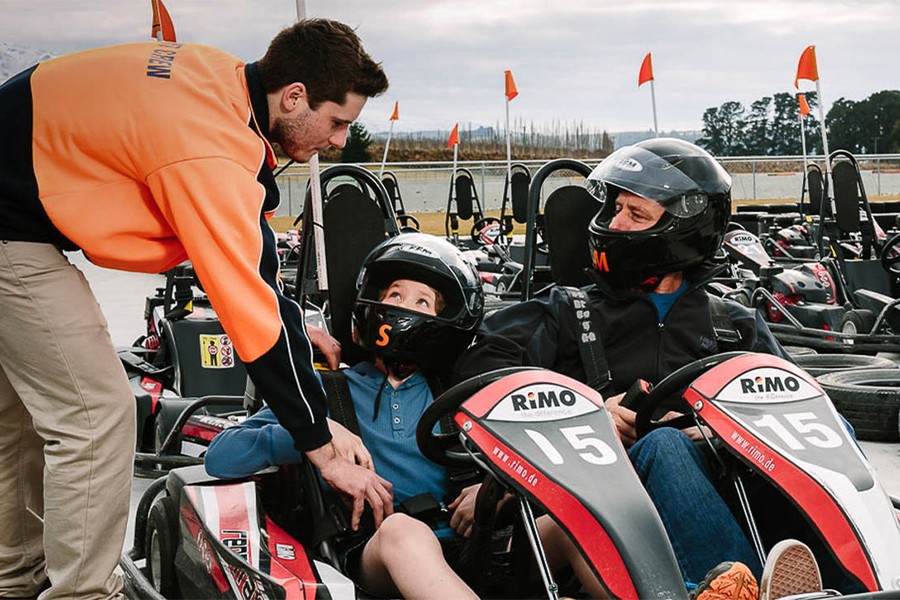 Image credit: Depositphotos

Also, explain to your children that kid karts usually do not come with a gear pedal or shifter ability so that they won't be confused by this additional feature.

Make sure you also tell your children that they will go through a test run so that they can understand the different controls and buttons and learn how to operate the vehicle correctly. As such, they don't have to be too worried about their first time handling a kart.

Once your child is strapped in the vehicle, explain that their race around the track will be timed and they should aim to get the fastest time on their lap.
2. Highlight the importance of staying safe on the track
Getting a fast lap around the track should be the primary goal of all go-kart racers. However, this doesn't mean that they should drive their vehicle without a care in the world.
It is, therefore, crucial that your children understand the safety rules of go-kart racing and why they should always follow them.
Some of the most important safety rules they have to follow at all times are:
●    Wearing the full safety gear, which includes a karting helmet, suit, and gloves, before getting inside the vehicle.
●    Putting on the seatbelt as soon as they take their seat and never removing it until they leave the vehicle.
●    Avoiding contact with other vehicles.
●    Avoiding drifting, sliding, or driving recklessly.
●    Never stepping on both the accelerator and brake pedals at the same time if driving a gas-powered kart.
●    Being constantly observant of their surroundings to be aware of the positions of the other drivers around them.
An additional tip that can help ensure your kids' safety in the karting circuit is encouraging them to wear trainers or runners since those are more comfortable and make it easier for them to step on the pedals.
3.    Teach your kids the right driving position
In go-karting, the driver's position in the vehicle has a great impact on their driving performance.
Expert go-karting drivers say that beginners should sit in a gas-powered kart in a way that they can reach the pedals comfortably. Additionally, all racers need easy access to the brake and accelerating pedals with their legs slightly bent so that they can react and move fast to meet the circuit's racing turns.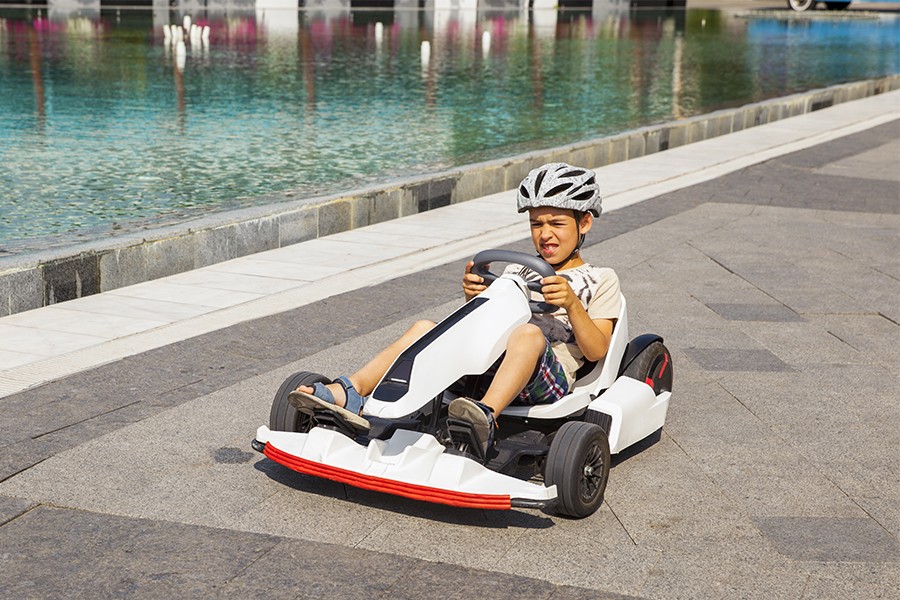 Image Credit: Depositphotos

Remind your kids that they should also be able to reach the steering wheel without the need to lean forward to hold it.
This means they should adjust their seat until they can reach the steering wheel and pedals easily and comfortably.
Lastly, teach your kids the correct way to hold the steering wheel. The best way to do this is to grip the wheel with their hands in a quarter-to-three or 3:45 position.
This grip position gives drivers more precise control and can help them achieve faster reaction times around turns.
4.    Share key go-kart driving techniques and tricks
The right go-kart driving techniques and tricks can help your kids get the hang of this sport quickly and get faster lap times on the track.
Here are some of the important driving techniques, tips, and tricks first-time karting racers should know:
●    Master the art of driving in a straight line since straightaways provide the best opportunities for overtaking other drivers.
●    When approaching a turn, focus on getting on the outside of the track and begin applying the brakes near (and not on) the corner's apex.
●    When drawing near the apex of a corner, gradually release the brake before coming off it and speeding up.
●    Avoid drifting since it decreases momentum and affects the final lap time.
●    Focus only on looking at least one stage or turn instead of a few meters ahead to have a better vision of the track in front.
5.    Teach your kids strategies for navigating around other drivers
Children can become extremely competitive once they know the ins and outs of go-karting. Teaching them how to navigate around the other racers can help them stay safe on the tracks and even do some successful overtaking.
Explain to your kids that it is best to keep a fair distance from the other drivers on the circuit. This is because every bump they get can slow them down.
Additionally, swerving away from the other drivers can disrupt an otherwise perfect approach to a turn.
Remind your children to focus on their own driving when they are on the track. Doing so allows them to avoid getting easily distracted by the other drivers, putting them off their rhythm.
Whether you are an expert go-kart racer or not, following these tips as you prepare your kids for their first foray into karting will make their experience at the race track safe, enjoyable, and memorable.
You can even make go-kart racing part of your regular fun and thrilling family activities, allowing them to develop a love for and the right skills for motor racing.
Subscribe to weekly newsletter from "Tickikids"