Fun Ways to Play Disc Golf with Kids
---
Published 30 March 2022 at 15:24
Tickikids Blog Abu Dhabi > Fun Ways to Play Disc Golf with Kids
---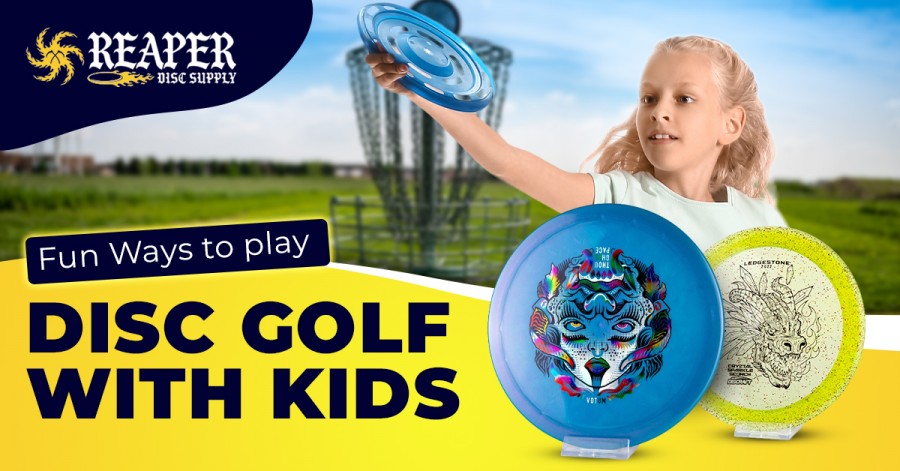 ---
Kids are the best. But you know it takes a lot to keep those balls of energy busy. What we do know is that they love to be involved and participate. And as parents, we have to find ways to channel their wiggles out in a healthy way. Disc golf is an awesome way to keep them active and improve their sportsmanship skills. Although it can be challenging sometimes due to their low attention span, here are some ideas to keep them interested in the game creatively and constructively.
We have compiled a list of tips that every parent can follow to introduce disc golf for family days that can help immensely with self-confidence and discipline that can carry into the rest of their lives. Let's go!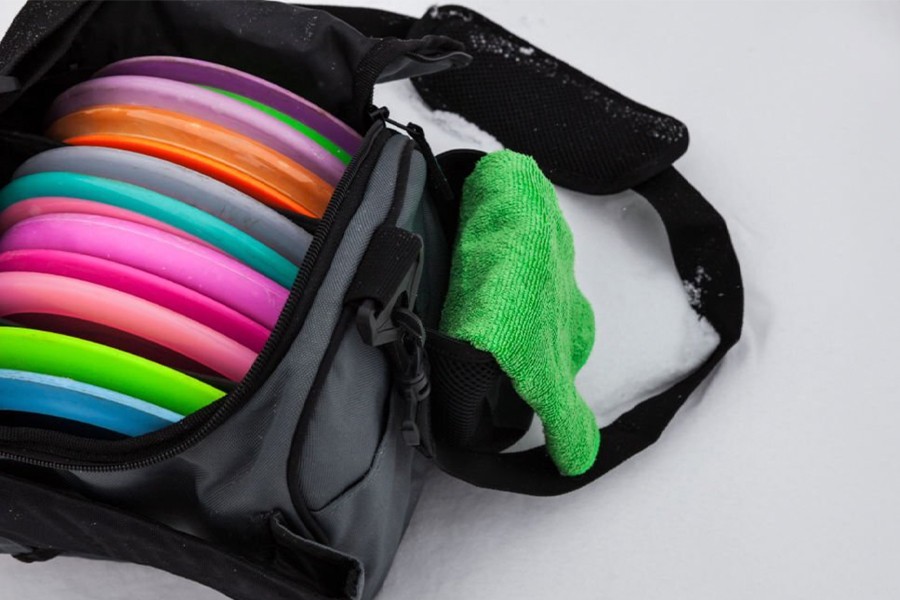 Photo Credit: Unsplash
What Is Disc Golf?
Disc golf is a super fun activity for the entire family. There's nothing more satisfying for kids than being involved in adult activities. They love to bake, do chores, wash dishes, etc just like their parents. So why should it be any different for a fun sport like disc golf?
Firstly, you are going to need a set of discs for this. You can get them at dollar stores, toy stores, or sports stores near you. They are cheap and kid-friendly. Get the sizes that are suitable for your kids. Get a dozen if you have a family of 4 or more.
You can also get disc golf drivers, a putter, and a mid-range for the full vibe of playing golf with your minis. Keep in mind that the weight should be kid-friendly. Find flying discs with sizes and weights that are easy for your kids to handle.
However, even with all the preparation, it is unfair for parents to expect a game like disc golf to be easily played by kids, especially getting through rounds of 18 holes. The main obstacle with kids playing golf, especially disc golf is that it requires a lot of patience and focus. They will no longer want to do it after an hour or so—they will be bored and ready to move on. So we have prepared a list of ideas to keep it interesting for the little monkeys.
1. Start at Zero
Kids are always excited to try out new things. They are curious and love exploring. This makes it easy for parents to teach them early on. Immersing them in a fun family game makes it a party, honestly. Let's agree, we just want to exhaust them until bed or nap time.
Time to get serious now. We have to demonstrate every step properly for them to get the gist of it all. Even when they are zero years old. It might sound funny, but sound and movements all help them to observe things around them. For kids who have started to walk, you can start playing with mini discs with them. Obviously, you are not going to get them to make them huck a disc down, but the exposure truly does help. So instead of enrolling them to spring camp this year, why don't you invest in disc golf? Sounds perfect to us!
2. Buy a Practice Basket
You see, if you are under the impression that you will get involved every single time you want them to practice, think about it again. Practically, do you really have the time? Hence a practice basket. Get them to improve their disc golf skills at their own pace, independently. There are home practice baskets available for your purchase. They are cool, affordable, and do the job.
3. They Are Not Ready for the Course Yet
If your kids are below the age of four, we don't recommend taking them to the course. They will probably not be able to trek the course like adults. Once they are a bit older, you can perhaps try taking them to the actual course. Hopefully, they will be able to keep up with you. It's okay if they are slower, which they most likely will be. Stick to a public park for practice, or your backyard. Playing at home is far better as you can closely monitor them without worrying about other people crossing your paths or being hampered.
4. Take It Slowly
With practice, your child will soon pick up on the basics of the game such as throwing, keeping score, and the terminology. Don't overwhelm them with too much information. Keep it simple. Once they've started getting the hang of it, you can slowly start to discuss more complex strategies and rules. Remember, if it seems too complicated, they might lose interest forever. It's all about having fun with it.
5. Use Adult Discs
This particular point may raise disagreements. Therefore, before going into it, we would like to remind you to do what's best for your kid. If you feel your child is able to handle playing with adult discs, then go for it. It's normal to think that they are not ready yet. But we are happy to share some ideas with you.
Kids learn really fast, faster than we might realize. They will eventually get used to holding adult discs. Try to remember if your kid was actually able to throw a disc when they started out—the answer is no. But they always figure out a way to learn.
Pro tip: Get them used to the throwing motion with small discs or objects at home. Somewhere open is probably safer. You can be the judge of their growth, but we know for sure they are not far from it.
6. Use the Right Discs
If your child is now used to playing disc golf and you are confident to promote them to adult discs, make sure you get the right size. There is a range of discs available depending on the individual levels, such as amateur, beginner, intermediate, and so on. Buy something that they can throw with ease. Beginner discs can be used until the age of 8 or even 10 if they are playing from a young age.
You'll notice their development in throwing long distances and the force of the throw. You can gradually begin to look into advanced discs that real players use. Please make sure you are speaking to experts before buying adult ones for your kids, as this can lead to injuries.
7. Keep the Weight Down
Even if they are playing with adult discs, you have to still keep the weight down. For children, discs should not weigh more than 150g. In fact, 130g to 150g is perfect for their hands. If you want them to improve their skills, you can increase the weight bit by bit, but only if they are good with the current weight.
8. Let the Kids Play
Let them play. That's the golden rule. Kids are not usually big fans of following rules and instructions. They are meant to be wild, and you should let them be. The main objective is to make sure they are enjoying being involved in family disc golf time.
9. Play Doubles Rules
This is for when you finally take your kids out to the course. We highly advise you to make them feel they are contributing to the actual game. And for this, you have to encourage them to play doubles or best shot at disc golf. Let them throw and participate. You'll be surprised at how fast they engage and learn.
10. Teach Sportsmanship and Etiquette
This is suitable for kids who have the ability to follow rules and instructions. Probably kids older than five. It's important for everyone to understand what the game they're playing is about. Sportsmanship and etiquette are extremely important, not just for this particular game but in real life. So display the right sportsmanship to your kids from a young age. You must stop at certain moments to talk about how to handle situations when playing this game. Break the rules down for them to understand better. Give them real-life examples.
Conclusion
A game of disc golf requires preparation and lots of rules. Simplify the process to make it interesting. Kids don't really care about the distance, the size of the disc, and the ton of rules around the game. All they want to do is play.
The trick is to encourage them in the right manner, instead of playing out of bound rules. We know summer is about to arrive, and with the long summer holiday, we must think of ideas to keep them busy. Disc golf is definitely one way to enjoy summer.
Subscribe to weekly newsletter from "Tickikids"