6 Marvellous Tours and Attractions in Abu Dhabi
---
Published 01 April 2019 at 10:34
Tickikids Blog Abu Dhabi > 6 Marvellous Tours and Attractions in Abu Dhabi
---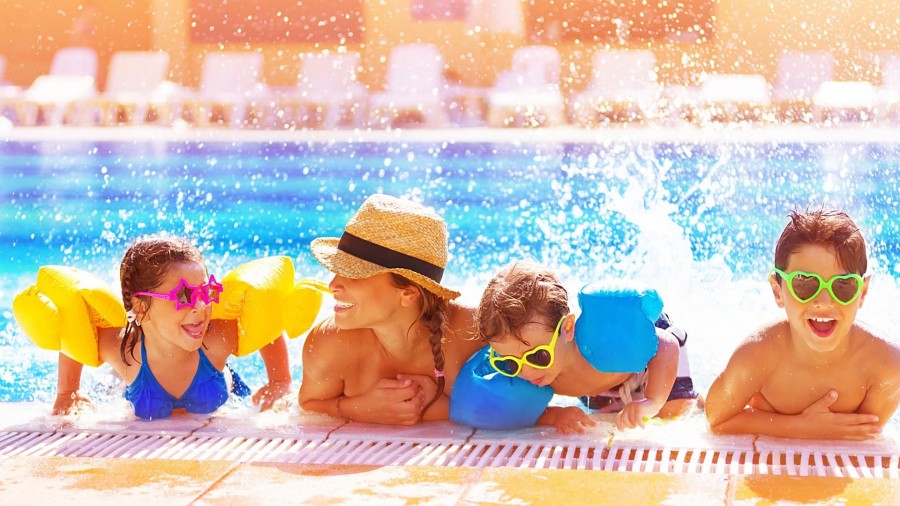 ---
Put on your panamas and sunglasses, and check out our tips for enjoying all the magic Abu Dhabi has to offer!
Whether you are traveling or right at home in Abu Dhabi, keep youngsters entertained and impressed with plenty of things to do and see in this charming destination.

We've got all the deets on how to spend the most cosmic time with munchkins and the entire family in this culturally-infused city. From the local tours to must-see attractions, families with kids (and no matter what age) will surely find something to love there.
What's more? Now you can book tickets at a discounted price! Just click on the buttons below.
Get a pass for a day in Abu Dhabi's famous mega waterpark full of fun for all ages!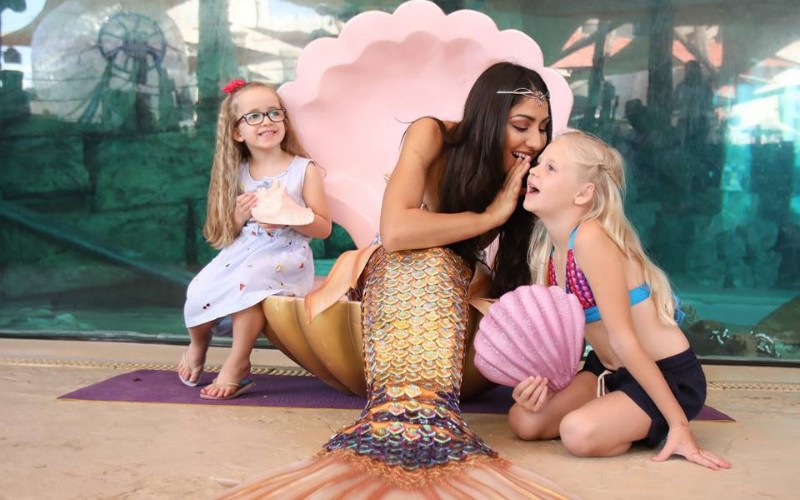 Image Credit: Yas Waterworld
As the UAE's first mega waterpark and winner of TripAdvisor's 2015 Traveler's Choice Award, Yas Waterworld has it all. You'll find that the rides are split into four zones according to their intensity so there really is something for everyone! Whether you want to scream your way down 20m-high tornado waterslides, free fall down Jezebel Drop, or chill out on the lazy river – there's fun for people of all ages! Even the kids can put their detective skills to the test as they follow cartoon character Dana on her treasure hunt for a magical pearl. Once you've worked up an appetite in the water attractions, there are plenty of dining options on offer, from cafe-style snack bars to butler-serviced beach cabanas! Grab a ticket and a day of good clean fun out in this world famous waterpark with your whole family!
Opening Hours: 10:00am-8:00pm, daily
Price: AED215 instead of AED250
What to expect: Enjoy unlimited entry to 43 rides, slides and attractions with over four different thrill levels
Book Now
Immerse yourself in a unique F1 experience with state of the art racing simulators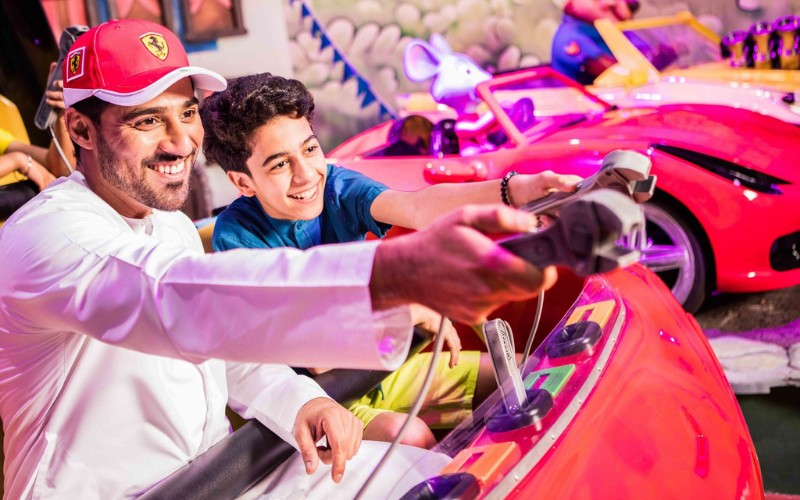 Image Credit: Ferrari World Abu Dhabi
Experience a wide variety of rides and attractions suitable for every age member of the family at Ferrari World, the largest space frame structure ever built, with enough space to fit 7 football fields. Spend the day exploring the first and only Ferrari-branded amusement park, where you can practice your F1 car driving skills in a challenging race course! 
Opening Hours: Ferrari World Park hours: 11:00am-8:00pm, daily.
Price: AED249 instead of AED295
What to expect: Choose from over 25 racing-themed rides, shows and attractions suitable for thrill-seekers and families alike!
Take your munchkin on a breathtaking visual journey to the world's most celebrated pieces of art.

Image Credit: Waleed Shah


After opening its doors to the public in late 2017, the highly anticipated Louvre Abu Dhabi has been gaining well-deserved traction and praise for its world-class collection representing centuries of art – tracing humanity's artistic heritage from the first cities of the world to achievements made in the present. The impressive creative accomplishments of human civilization take centerstage in 12 galleries, tailored chronologically than nationality and theme, highlighting the common vein and openness of all cultures. Witness 35,000 artworks from around the world, with a particular focus on Eastern and Western styles, including the famous works of Leonardo da Vinci, Claude Monet, Giovanni Bellini, Jackson Pollock, Jacques-Louis David, and many more. An admission will grant you access to all galleries, exhibits, the Children's Museum, and other public spaces designed for a lengthy stay beneath the towering dome.
Opening Hours: Sat-Sun & Tue-Wed 10am-8pm; Thu-Fri 10am-10pm
Price: AED54 instead of AED65
Bonus: Free for kids below 12 years; Child ticket 13-22 years
What to expect: See the world in a new light as you follow the story throughout the 12 galleries inside
Visit the world's first ever Warner Bros. indoor theme park in Abu Dhabi 


Image Credit: Warner Bros. World


There's fun and adventure for the whole family with explorations into different worlds that will suit people of all ages. Go back to fun-filled prehistoric times in Bedrock with the Flintstones, or join Wile E. Coyote and Road Runner in Dynamite Gulch to meet the other Looney Tunes! Chase down Tom and Jerry in the Cartoon Junction or prepare to save the world in the most ultimate fashion with the legendary superheroes of the DC Universe in Metropolis and Gotham. Make it an unforgettable day with the whole family, exploring these colorful animated worlds and having a great time in the state of the art theme park attractions all around the park.
Opening Hours: 11:00am-8:00pm, daily
Price: AED295
What to expect: Step into the vibrant, action-packed worlds from the Warner Bros with this unlimited access ticket to Warner Bros. World Abu Dhabi! 
Bonus: Free for kids below 3 years. Please, provide an ID card of your kid.
Tackle the dunes and experience the magic of the desert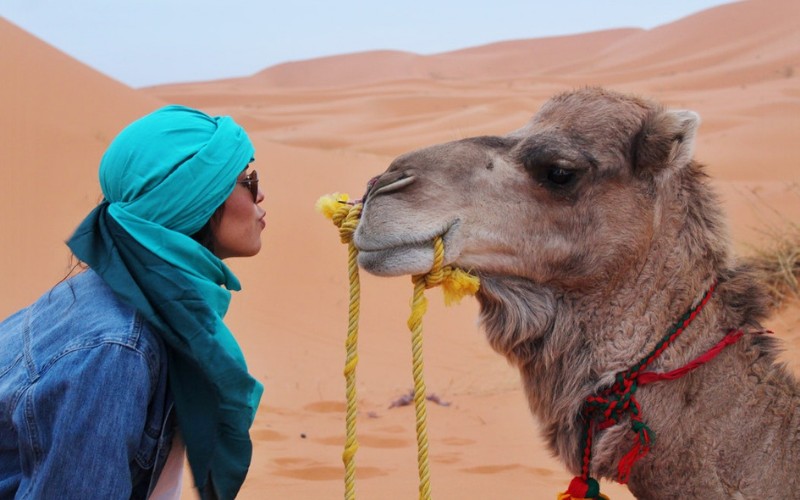 Image Credit:  Unsplash
Head out of the tangle of the city and go on a desert adventure with this evening safari from Abu Dhabi! With your professional, English speaking guide, you'll go on a 6-hour desert tour where you'll hop onto a 4x4 vehicle and head off road, straight to the highest dunes. As this happens in the evening, you'll avoid the hottest parts of the day and enjoy the desert in all its glory. While you explore the vast rolling hills of golden sand, you'll be able to grab a board and go sandboarding down the slopes of the highest dunes! See the marvels of the Arabian Desert and get the chance to do cultural experiences such as getting henna paintings on your skin and riding a camel. 
Please note: Child seats are not available for dune bashing. During the month of Ramadan, there will be no belly dance performances
Price: AED195 instead of AED275
Book Now
Marvel at the city's stunning skyline as you relax on the boat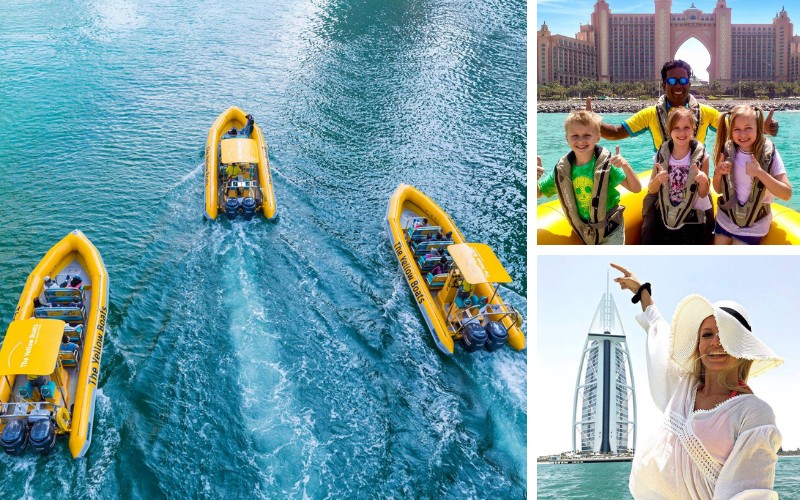 Image Credit: The Yellow Boats, @ccmidttun


Seize wonderful photo opportunities at every turn and capture a panoramic shot of Abu Dhabi's famous landmarks from the open sea. Every boat has a professional English-speaking guide
Please note: Infants in arms or children below the age of 5 shall not be admitted.
Price: AED135 instead of AED210
What to expect: Embark on a magical tour of the Persian Gulf onboard a yellow speedboat and experience one of the best views that Abu Dhabi can offer. 
Book Now
Subscribe to weekly newsletter from "Tickikids"