The Best Children's Online Classes in Abu Dhabi
---
Published 18 May 2020 at 22:34
Tickikids Blog Abu Dhabi > The Best Children's Online Classes in Abu Dhabi
---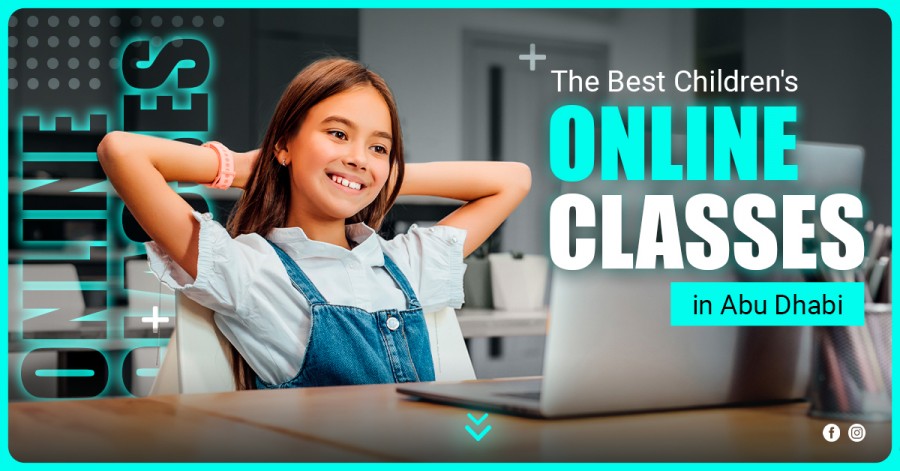 ---
As the Emiratis adjust to their new normal of social distancing during the coronavirus outbreak, social activities have moved from "IRL to URL" and something it's given rise to is online learning, exercises and interactive activities. Children's online classes are booming now – and it's easy to see why. First of all, while much of the day we are cooped up inside trying to work from home and support our children's school work, they may need more encouragement and communication. Secondly, there is little expectation that parents are able to replace professional teachers or coaches. A selection of online learning programmes covering various subjects and age groups has never been more welcome in Abu Dhabi. Here, TickiKids picks out the best online children's classes, so it's the perfect time to get active, inspired and challenged, or maybe even learn a new skill from the comfort of your sofa.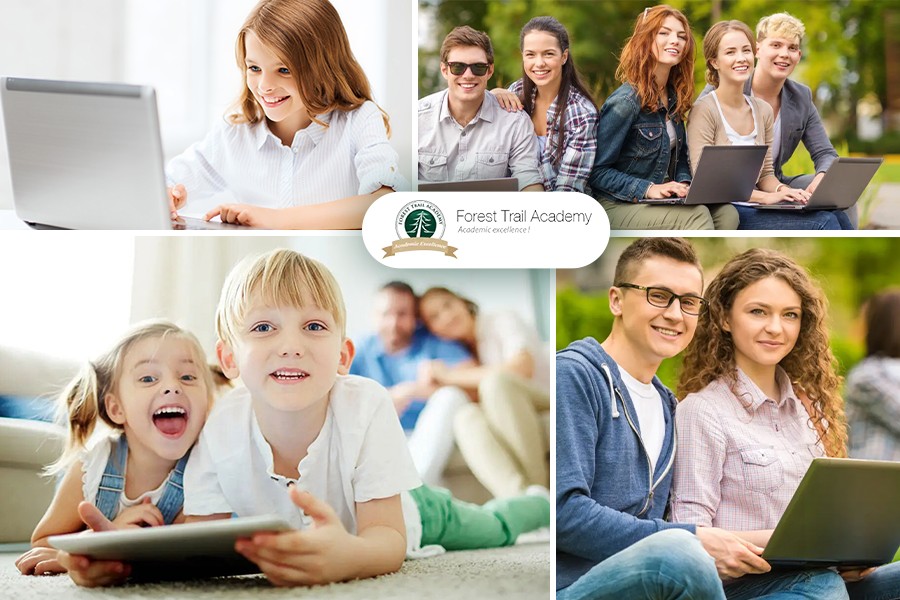 Photo Credit: Forest Trail Academy

Are you looking for an innovative school with the highest quality educational programs to enable your child to learn from the comfort of your home?
With the help of the online homeschooling programs offered by Forest Trail Academy (FTA), kids in grades K–12 can obtain a fully accredited US high school diploma without having to leave their country.
Committed to providing high-quality online school education, FTA brings personalized learning to all students around the world at an affordable cost. The teachers at Forest Trail Academy create an effective and comprehensive learning environment in the classrooms to assist your kid in developing the skills necessary to think creatively and independently. In order to help students realize their full potential and accomplish their learning objectives, Forest Trail Academy designed a highly interactive and adaptable curriculum that meets the needs of each individual student.
Along with online schooling for k-12, FTA also offers complete correspondence-based homeschool programs for homeschooling students, individual and credit recovery courses and online summer school courses.
If you wish your child to enjoy the best schooling right in your home, contact FTA today!


Photo Credit: Maria Symchych


The demand for remote French classes that provide remarkable results is on the up. Parents' and children's all time favourite worldwide Alliance Française network in Abu Dhabi has recently launched interactive virtual live classes delivered through BlueJeans application. Alliance Française's team has put together a fantastic programme for children to follow from home, learn French in an exciting and productive way and gain new valuable skills for their futures. Despite the measures owing to the coronavirus pandemic, teachers and students have enjoyed staying active at home by participating in a range of different activities, interacting with each other and using Alliance Française's unique study materials for the lessons and exercises. Teachers explain the class content and ask for exercises to be made during the class time. Both teachers and students are keen to use tools available on BlueJeans app: sharing audio, videos and links in real-time and using whiteboard to see what your teacher is explaining. The courses can be accessed via your favourite devices – a mobile, tablet or computer. We recommend to use a computer in order to access all features.
Dates: 3rd May – 27th June 2020;
Ages: 7+




Photo Credit: Ultimate Athletics


The award-winning track and field Athletics club Ultimate Athletics rises to the challenge of remote working and offers free online workout sessions for paid members. To instil the importance of a healthy body and mind, by promoting physical activity through Athletics as a means to a healthy lifestyle, the Ultimate Athletics runs Zoom classes for toddlers, young children, teens and adults. There has also been a great uptake of age-appropriate fitness programmes by children and their parents, which are personalised to any equipment available to use at home or in your garden. Within Zoom sessions a wide and balanced range of activities is offered, including, amongst others, specific drills, fitness, plyometrics, core and mobility, plus throwing and jumping for the mini athletes. The team of expert coaches will run 30-minute programmes and guide youngsters through a total body workout.
Dates: 1st May - 31st May 2020;
Ages: 4+
Fees: free for members and AED 30 for non members.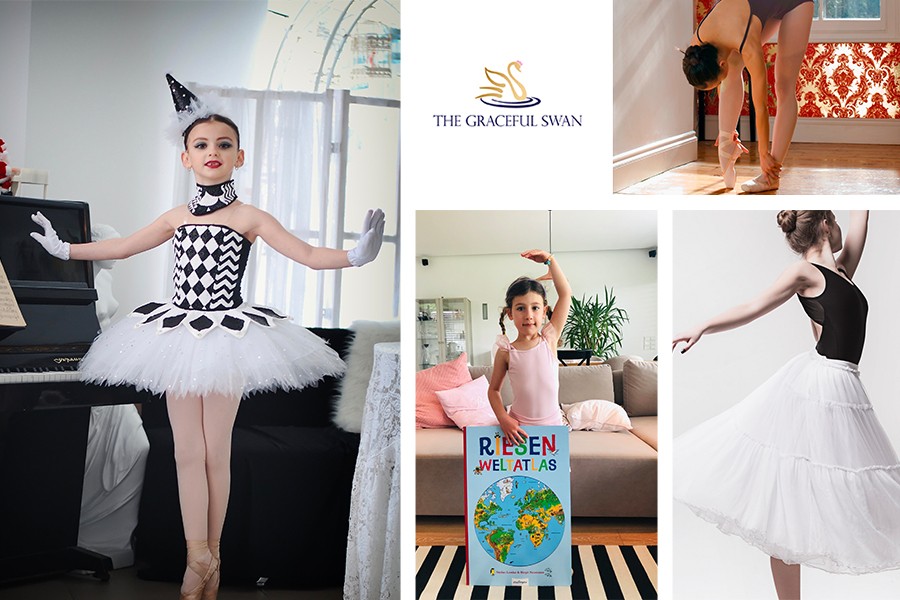 Happiness radiates at The Graceful Swan this summer thanks to an incredible streaming platform Zoom. All the girls as well as boys regardless of natural ability have plenty of opportunities to learn and strengthen their ballet and performance skills which is the perfect addition to their at-home activities.
The school has just unveiled its themed learning weeks. Not only is Dance part of the weekly curriculum, but the summer holiday programme also is extended by a myriad of extra activities which help explore cultures from across the globe. Featuring seven exceptionally diverse themes, this offer allows budding ballet-dancers to teleport across the world to see Paris and fall in love with it, discover the wonders of India and get the vitality of Spain, take in Buckingham Palace, travel to Russia, explore Bali with Troy the dancing dog, and celebrate Singapore. The Graceful Swan brings a wealth of wonderful dance techniques, the finest of classic, holistic dance education with inclusivity and diversity.
Dates: 24th June – 14th August 2020;
Timing: 9.30 – 10.45;
Ages: 5 to 8;
Fees: 135 SG dollars per week, SG$798 for 7 weeks.




Photo Credit: Chord Hero


Playing the ukulele is still big news, but this year you don't even need to leave your house to get lessons with professional music tutors. Chord Hero knows that life doesn't begin and end in school and offers a plethora of opportunities for learning music remotely. It combines all the fun of virtual reality pairing with real offline coursework allowing your child to assemble and then actually play their very own ukulele. The offline coursework will keep your kids busy through the mobile app Monster Chords, a fun game that helps kids learn and practise playing the ukulele. Partnering with professional STEAM tutors, they demonstrate an inclusive assistance to all members of the group. We are particularly taken with an opportunity for fun, friendship and a strong sense of community, where everyone can interact and share ideas with other kids.
Just imagine the possibilities! Once your child completes the course, they'll have assembled their own ukulele since the first lesson with the workshop instructor, have a fundamental knowledge to begin playing the ukulele and an introductory understanding of the fretboard. This paves the way for a greater understanding of playing the ukulele and the guitar. The children throughout the course have an exceptionally good comprehension of tablature and standard notations, distinguish between different types of rhythm patterns. With all the essential knowledge, they will be able to play all major and minor chords and transitions, will be equipped with plucking techniques, play over 5 famous classics for beginners and practise chords by playing a fun video game. Follow @chordhero on FB, Insta, Twitter or Tiktok.
Ages: 9+
One-Time Fee: 100 USD. The package includes one Maker Ukulele Set (valued at 45 USD), 11 one-hour live online classes in a group of maximum 20.




By Anna Khan
Subscribe to weekly newsletter from "Tickikids"