The Hidden Benefits of Introducing Children to Photography
---
Published 31 May 2020 at 15:04
Tickikids Blog Abu Dhabi > The Hidden Benefits of Introducing Children to Photography
---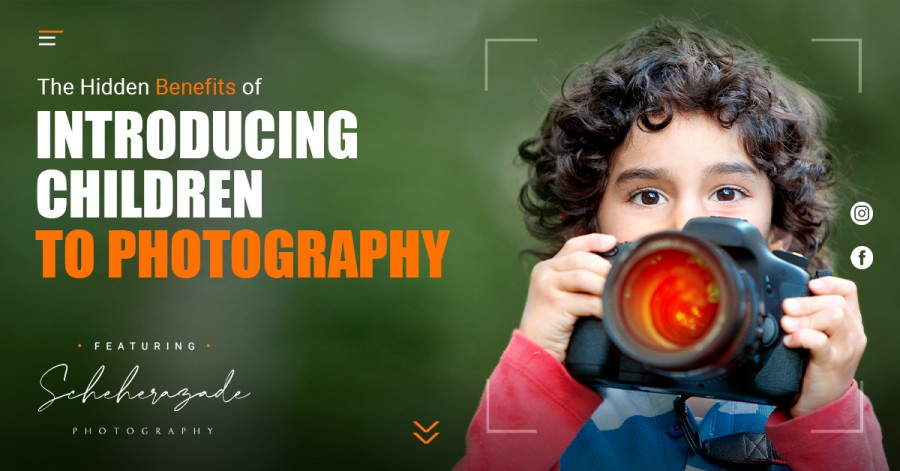 ---
How to channel my child's creative ideas? Should I get a camera for my children? What are the best easy-to-use and durable cameras for children? What specs should I look out for? Could you recommend simple photo activities to introduce kids to photography? The list goes on. It is a universally acknowledged fact that thanks to smartphones and digital cameras, many children are getting behind a camera and taking photos worthy of a pro earlier than ever before. Experience, intuition, exemplary patience and all-consuming respect for details underpin Scheherazade's reputation as a stellar family photographer in Dubai. So much so that in response to our readers demand, Scheherazade has shared practical ideas for how to introduce children to the wonders of photography. Scheherazade Photography is a result of the love and dedication of a mother who knew exactly what memories she wanted to catch of her little daughter. Four years later, she is still taking beautiful timeless photos of newborns, babies and families across the UAE.




Photo Credit: Scheherazade Photography


Unless you're a professional photographer or in the photography business, you might be unfamiliar with a range of the best digital photo cameras for kids currently available on the market. Thankfully, there aren't too many specialised children's cameras around, so you don't have to sift through hundreds of similar gadgets to find the right one. "Arguably the perfect cheap camera for younger children, Amazon's camera Sturd Celle - Mini Video Camera X2 comes with a sturdy, child-proof plastic and silicone shell to prevent against drops and bumps. There is also a range of other fun features including remote camera, Bluetooth music, SOS, flashlight, anti-lost electronic fence, radio, voice recorder, calculator, calendar, alarm clock, etc. I got one for my 4-year-old from Dragon Mart last year and she loved taking photographs of everything. It's not the most reliable thing, but it helps the youngest kids get excited about photography and won't break the bank," says Scheherazade.




Photo Credit: Scheherazade Photography


On the face of it, VTech Kidizoom Duo 5.0 Kids is a very decent first camera for a child too, robust even for the liveliest of children. It's got two lenses for switching between taking regular shots and selfies, a basic photo editor, 4 times zoom, flash, timer, coloured filters, a video camera option, voice recorder and some games. Parents say it is suitable for ages between three and six.
"For slightly older kids, it's worth considering something age specific like Fujifilm Instax Mini. It might be a good option for over 8-year-old kids," continues Scheherazade. "While some DSLR cameras for beginners are ideal for older children and young teens, Nikon D3500 or Canon 800D are among the best in class."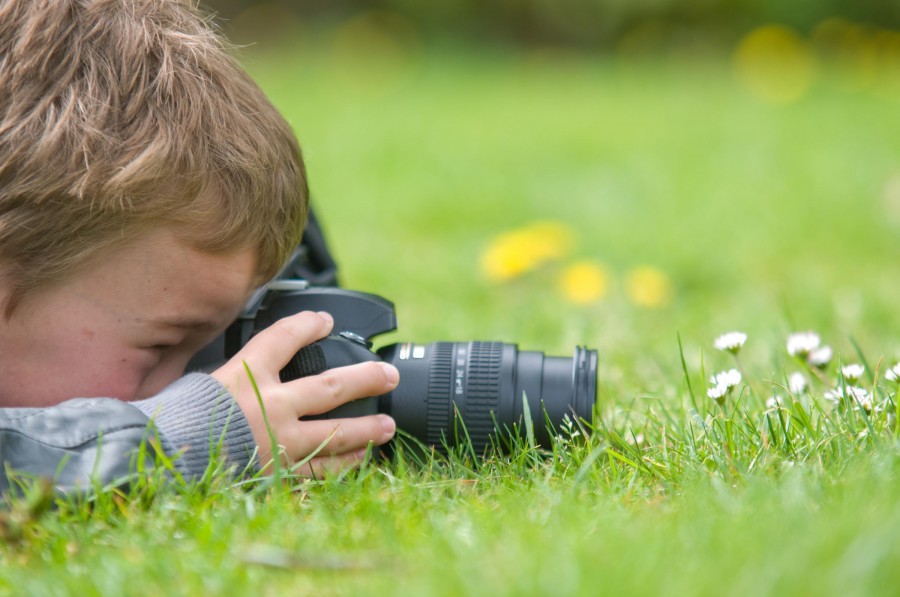 Photo Credit: Marcel Mooij


With an impressive number of under seven-year olds owning a smartphone, there's no denying photography is a huge part of modern life. Digital cameras can provide a very useful and fun educational tool for your kids, while offering entertainment and unleashing their creativity.
It's also worth thinking about photographic activities your kids are going to want to try. Scheherazade is often asked about simple ideas for how to introduce kids to photography.
"The garden is a great place to start. Have a wander round the garden and get your children looking for different types of insects (if they are into it). You can get down on the ground with your kids and encourage them to photograph small creatures: ants, spiders, bugs, moths, worms, butterflies and bees. Afterwards, ask the child to talk about their photographs and try to identify the insects online." In fact, encouraging your little ones to take photos of the things that are interesting to them and then investigating it, is a great learning and developmental experience for children. Using the camera and looking more closely at the beauty of our surroundings also helps stimulate children's capacity for observation and awaken a sense of wonder.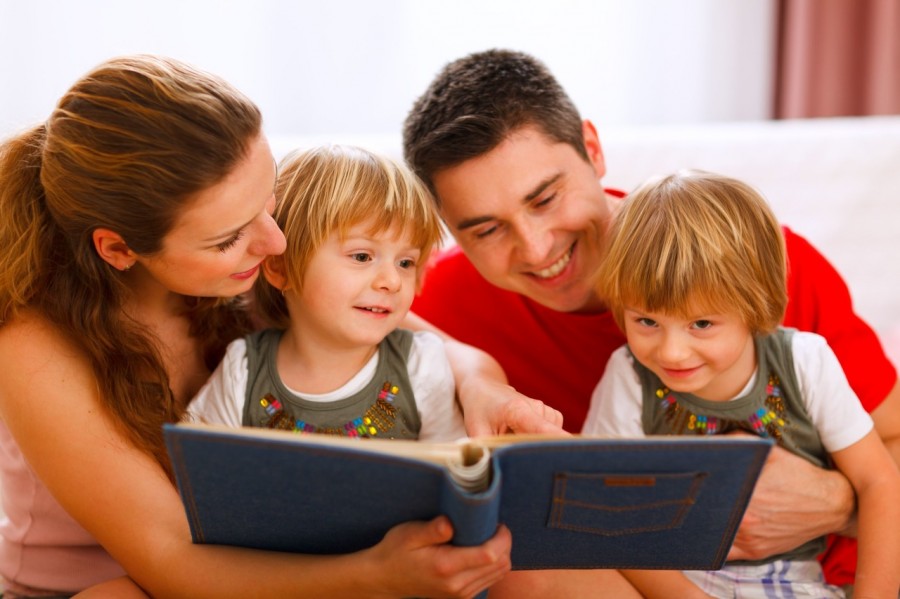 Photo Credit: Alliance Images


We asked Scheherazade to provide an example of a fun photo challenge to encourage children's creativity:
"Start a photography project with your kids. It can be a 52-week challenge where you take a photograph every week or a 365-day project where you take a photo every day during the year. Print out the best images they took themselves and create an album. The expression on their little faces when they show their work to friends and family will be so priceless! "
And, once your kids are old enough, you can sign them up to a photography course where young students are encouraged to use the camera in a creative way mastering the core principles of photography. In response to lockdown, lots of photography courses have gone online offering workshops and live classes you can do at home.
By Anna Khan
Subscribe to weekly newsletter from "Tickikids"