Handy Tips For Parents To Know How To Choose Safe Products For Their Baby
---
Published 17 September 2021 at 19:02
Tickikids Blog Dubai > Handy Tips For Parents To Know How To Choose Safe Products For Their Baby
---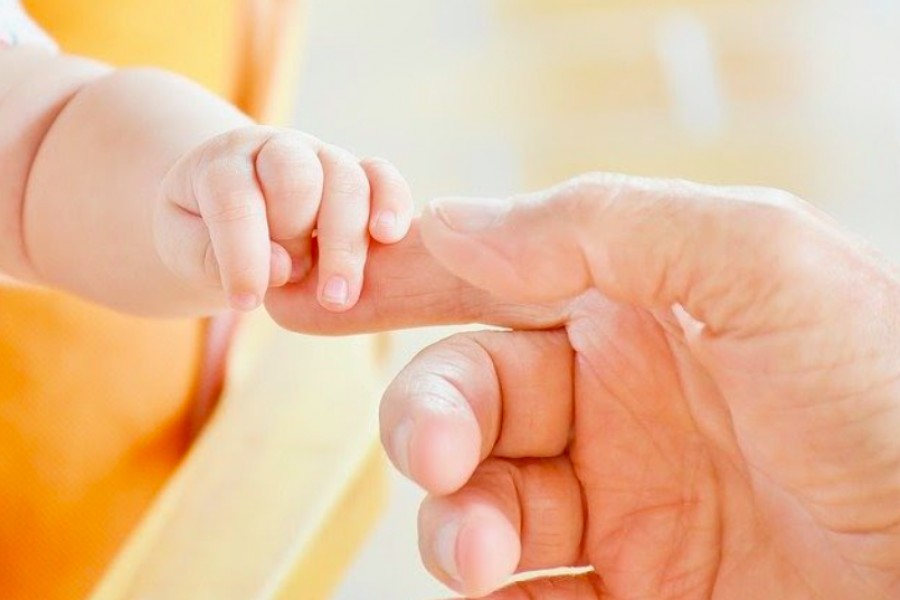 ---
As a new parent, one of the most important things you can do for your child is to make sure they've got safe products. But how do you know what's safe and what isn't? As it turns out, there are some pretty simple ways to tell. Here are some tips on how to pick the right product for your baby.
1. How to choose safe products for your baby
It is important to make sure that the products you buy for your baby are safe. To do this, you will need to be careful when choosing them. For example, pick a product that has a label on it and make sure the ingredients in the product are not things like "mold," or "lead." When we talk about how to keep your baby as safe as possible, reviewing baby products is probably the most important thing to remember. It is also important to think about whether or not any part of the product could come loose and either get in your baby's eyes, nose, mouth, etc.
2. What are the most common unsafe products and what you can do about them
There are many unsafe products, and this is a really important topic. The following is a list of some of the unsafe products:
Cribs without proper regulatory standards – Making sure that your baby's crib has been inspected and that strict standards have been met
Car seats – Consider the age and weight that the car seat was designed for as well as its durability and safety ratings
Furniture – Consider whether or not there are any sharp corners on furniture like tables or dressers, as well as whether or not it will be sturdy enough to support your child
Clothing – Make sure there are no drawstrings or strings on clothing (especially around the neck) and make sure all buttons and zippers are securely sewn on
Strollers – Make sure that your baby's stroller is sturdy and that it was manufactured after 1997 (when stricter regulations were put into place)
3. Tips on how to tell if a product is safe or not
One of the first things to look for is whether or not a product has a label. If it doesn't, ask someone who is knowledgeable about the product for advice. Ask them if the product makes sense and is safe for your baby. You can also take an "active" role in reading labels and checking ingredients and you should always wash your hands before and after handling anything that your baby will touch.
4. The importance of reading labels and paying attention to warnings
It's imperative to read labels when buying products for your baby. Not only are you looking for things like whether or not the product has a label, but also if it is in the right age range, has warnings on it, etc. The importance of paying attention to any warnings is that sometimes, the warning will tell you that the product should not be used by someone who is under a certain age or weight. Paying attention to this could help you make better decisions for the well-being of your newborn.
5. How to find out if a product has been recalled
A general rule is to periodically check for recalls. There are many great resources online now like the CPSC's recall page where you can look for product recalls. You can also call the store where you purchased the product to see if it has been recalled or not, or if they carry that specific type of product or not. It is a good idea to check for recalls at least once a month.
6. Why it's important that parents educate themselves in order to make good decisions for their children 
When you have a new baby, it can be hard to buy the right things for them. It is important that you get the best things for them so they are safe. You should always read labels and make sure that all parts of the product are safe to use around your baby. This is because sometimes there are bad ingredients in products like lead, which can make your baby sick. By reading labels, you will know if something is unsafe for your child or not.
7. Resources on where parents can go for help with choosing safe products
There are a number of resources out there for parents who want to find the right products for their child(ren). Parents should take heed from the following resources:
CPSC's recall page: Visit this site periodically to search for product recalls. The CPSC will say whether or not the company has been named.
Call the store where products were purchased: It might be possible that the products have been recalled or that they don't carry that specific type of product.
Call manufacturer: Sometimes, the company will have more information on whether or not the product has been recalled. It's also possible that they carry newer versions of the product that are safe.
Parent's magazine has excellent resources: They have a website with great articles about everything parenting.
Other parents: People who are experienced with children may be able to offer advice as well. Look online for forums where parents can exchange information and experiences.
It is important to make sure you are buying safe products for your baby because they are still growing and developing, and sometimes the ingredients in products could harm them. It's also a good idea to check if a product has been recalled because by doing this, you will be making sure that the product is safe. By taking a few minutes to read labels and check for recalls on products, you will be helping your baby to stay safe. Make sure that the products you buy are always up-to-date and have been properly tested before being released into stores.
Subscribe to weekly newsletter from "Tickikids"