How to Choose the Right Scooter for Your Kids
---
Published 14 October 2021 at 15:24
Tickikids Blog Dubai > How to Choose the Right Scooter for Your Kids
---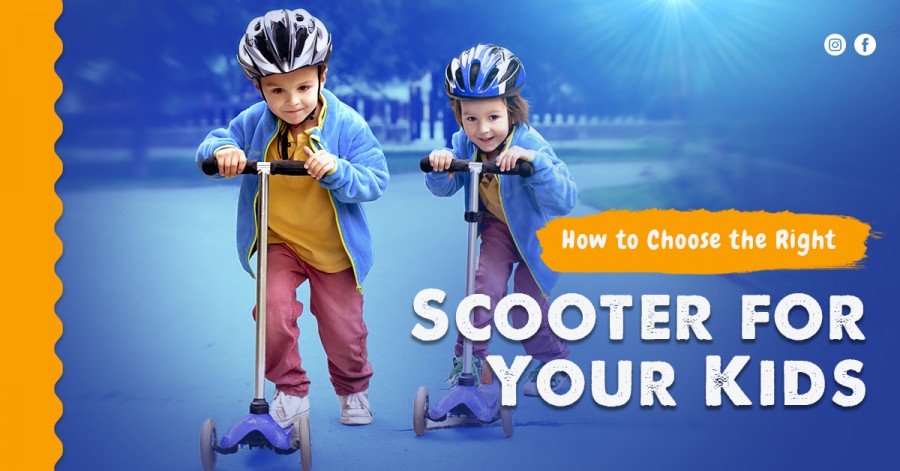 ---
Choosing the right scooter for your children can be a tough decision. There are so many different styles and brands, but they all serve the same purpose: to get them from point A to point B with ease. If you're looking for some help in choosing the best one, here are some tips that will make it much easier!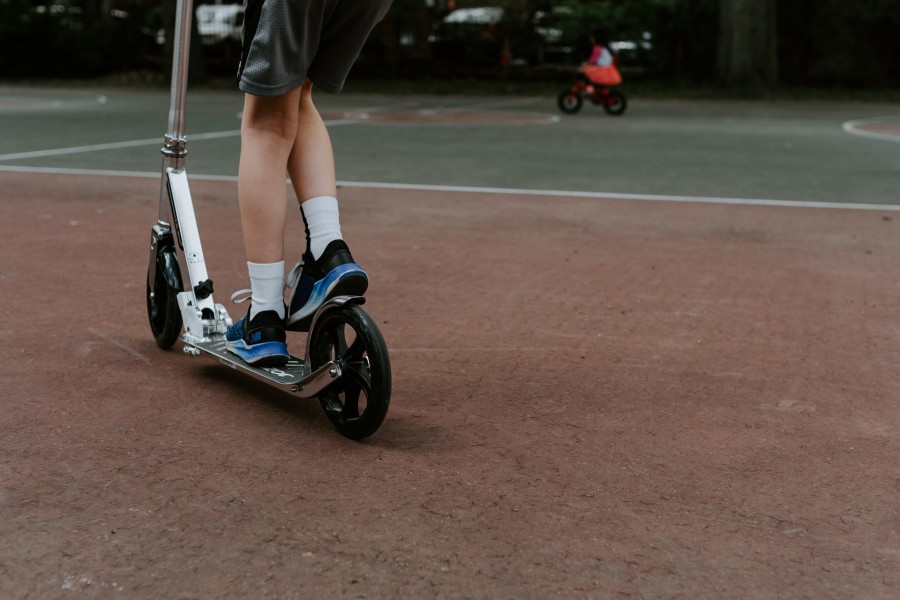 Photo Credit: Unsplash
What Is Your Budget?
Scooters can get pretty expensive, so before you even start shopping around for the right one it's important to set a budget. Typically, an all-terrain scooter will run about $20-$100 more than its standard counterpart. If your child is just starting and doesn't have any experience with riding them yet, then we recommend for you to find the best kids scooters here and sticking with something that isn't too pricy in case he/she ends up not liking it or struggles using it. If they're already experienced riders though (or if you think they'll take to their new ride like fish to water), feel free to invest! It's always better to buy higher quality because kids are prone to accidents and spills no matter how careful they are. So, if you think they might be more of a beginner rider and want to keep your budget under $100, then I suggest looking at the Razor A which is just about $45. For those who are willing to spend a bit more (around the low $100 mark) and don't mind sacrificing some speed for durability, check out either of these two: The Glion Dolly or Micro Mini Kick Scooter. Both brands offer standard and all-terrain models!
What Is Your Child's Experience Level?
Scooters come in all different shapes and sizes. Some are short enough for children to use as training wheels, while others can be used by adults! As a general rule of thumb though, the longer it is the more difficult it will probably be for younger kids to maneuver around with ease. If you're looking at buying one that's long (like over 55-60cm) then chances are they'll need some practice before they get used to riding something like that. Keep this in mind when shopping because if their current scooter isn't too challenging or doesn't require much balance, maybe go ahead and spend a little extra so they won't feel overwhelmed on their new ride. If you have little ones, then maybe go for something shorter like the Micro Maxi Kick Scooter which is about 45cm in length.
This is just a general guideline to help you get started when choosing a scooter for your kids! If you follow this tip and choose carefully based on their experience level/age and what they'll need it for (training or recreational purposes), then we're sure that you will find the right one much faster than if you were to try and figure it all out yourself. It's also important not to forget about safety because although children can be reckless at times, riding scooters does pose its own set of risks so ALWAYS make sure they wear protective gear such as helmets whenever using them! Doing this ensures that no matter what they're riding it for (training or fun), they'll be as safe as possible.
Where Will They Be Riding It?
Scooters are a great way for children to get around, but they must be using the right one depending on where they'll be riding. If you have a little one who is just starting and learning how to ride then we recommend going with something more lightweight like either of these two: The Razor A or Micro Maxi Kick Scooter. These models won't take too much effort from your child because their weight isn't as heavy nor will it make them work up a sweat when trying to maneuver around corners/curbs etc. In addition, it's also easier for younger riders since there aren't any complicated handbrakes or anything which makes controlling speed pretty basic!  
For those looking at getting an all-terrain model, then we recommend this one: The Glion Dolly. This is a step up from the other models mentioned because it's made with higher quality materials and has more features such as larger wheels which can be used both indoors and outdoors! It also comes equipped with an adjustable handlebar so that you won't have to worry about it becoming too small or large for your child as they grow into adulthood (and continue riding). We think these are great options for younger riders who will be using them on sidewalks/park pathways etc., but if they're going to be riding around on rougher terrain like dirt trails or grassy areas, then maybe consider getting something sturdier!
Do They Have Any Physical Limitations?
Scooters are great for just about everyone, but if your child has certain disabilities then there's a chance that it might be harder for them to use. If they suffer from slight balance issues or perhaps need something easier to maneuver around with (rather than one where you have to lean forward), then we recommend the Micro Maxi Kick Scooter which comes in both red and black colors! It's also got some pretty cool features like an anti-slip deck & grip tape along the base of the scooter so little ones won't fall off when trying to step on/off or ride up curbs etc. This model will make getting around much more pleasant since riding isn't as difficult and there are no handbrakes to worry about.
The Glion Dolly is another great option for those with disabilities because it's got a comfy T-bar handlebar which makes balance much easier especially when trying to control speed or stop abruptly! It also comes in three different colors so you can choose the one that best suits your child's personality & style preferences. We think these are great options if your kids have special needs, but just remember that any scooter will work better than walking when it comes down to getting around quickly and efficiently.
Do They Have A Favorite Color?
You can customize the Glion Dolly to your child's specific favorite color and pattern, so they can feel like it was made just for them! The red/white combo will be sure to catch your child's attention, but there are also other fun patterns such as pink camo & rainbow swirls. Kids love things with their favorite characters on them so why not get this scooter if it has Dora the Explorer or SpongeBob Squarepants printed on the side?! Doing this makes riding around even more exciting for kids since they'll feel like their childhood heroes (or cartoon characters) are by their side watching over and protecting them while out having some safe outdoor fun!
Your child can pick their favorite color or you can help them decide on something that will match their personality & interests the best! We think these are great options for kids who want a scooter with some style and flair, but if they're looking to ride around with their friends then maybe go for one of the other models mentioned since there's more variety when it comes to designs (and your kid might be tempted to fight over whose model is cooler).
How Much Time Will They Be Spending On Their Scooter?
If you know your child is going to use the scooter for a long period of time, then we recommend something sturdy and built to last. There are tons of different types out there so if you're not sure which one would work best for them just tell us what they plan on using it for most often (e.g., traveling around school or coming home from playing outside) and that should give us an idea! If they'll mostly be riding indoors then maybe think about getting a different model. One of the options is an all-terrain option but unlike some other models, it's more compact, lightweight & easier to transport since its handlebar folds down like a piece of luggage. This is perfect for those who want to take their scooter with them when they go on trips or do things like visit the park, especially since it's so easy to transport!
The folding model might be another great option if your child plans on using theirs at home too since you can tuck it away in a corner or under a bed whenever not in use. These are both pretty good options for kids who plan on taking their scooters outside quite often and will need something sturdy that won't break easily (or get ruined by water).
Do They Need Something To Help Them With Balance And Control?
If your child has trouble controlling their speed or stopping abruptly then we recommend getting a scooter that comes with an anti-slip deck & grip tape. This will make riding much more pleasant since there's no fear of falling off and it'll also prevent damage from happening if they come across any bumps in the road! A good example is a model which features both adjustable handlebars as well as double-action handbrakes for extra safety. These are great options for kids who have difficulty maintaining their balance because having things like brakes on each side of the board means they can slow themselves down by using one brake at a time (instead of trying to use two at once).
There are also scooters that come with rear fenders for added safety and protection. These can be helpful if your child is riding in areas where it might rain or they plan on using their board to go places like the beach frequently (which makes them much less likely to get sand & water all over themselves since everything will already be contained within the fender!) You might want to consider this Razor model: E100 which has a removable, easy-clean deck system so you don't have any worries about having to take care of things like cords when cleaning off sand completely! This type is great because not only does it keep your clothes safe from getting dirty but it'll make sure no debris gets into the wheel's axle too since the fender flips up so your child can easily get on or off their board without any hassle. A lot of kids don't like having to take time out of their day to clean it but with this fender, they won't have to since everything will already be contained within the scooter itself!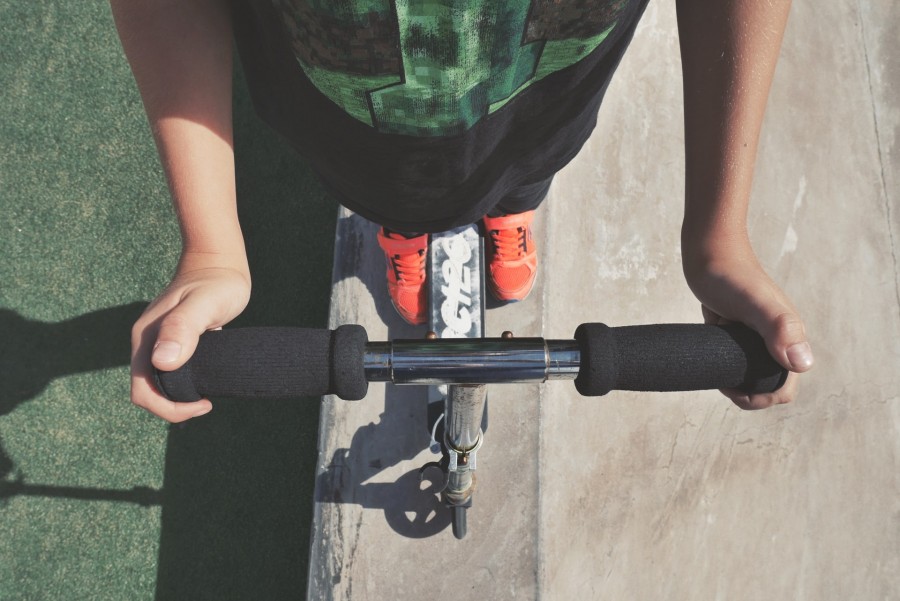 Photo Credit: Unsplash
Being a parent is probably one of the biggest challenges you will face during your life. There are so many things to consider when it comes to choosing the right products for your kids, and scooters are no different. With all of the options available on the market today, knowing which ones are best suited for children can be challenging. 

Subscribe to weekly newsletter from "Tickikids"