All You Need to Throw an Unforgettable Kids' Birthday Party in Dubai
---
Published 23 February 2023 at 19:22
Tickikids Blog Dubai > All You Need to Throw an Unforgettable Kids' Birthday Party in Dubai
---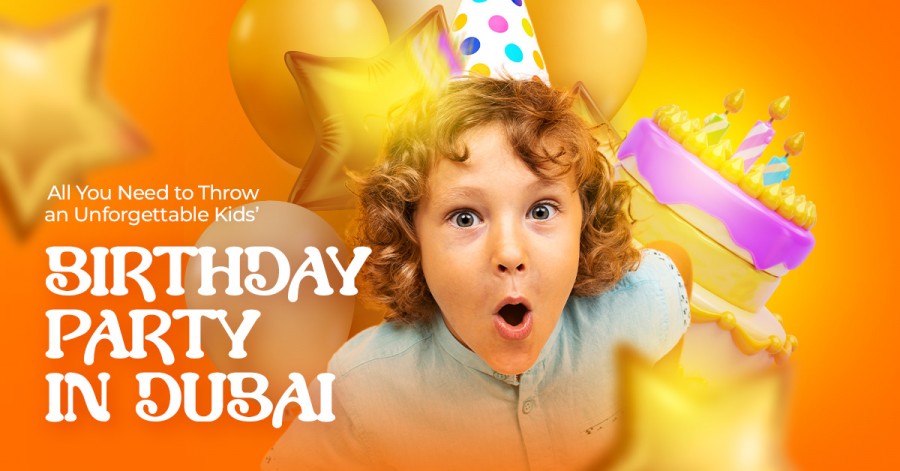 ---
As a parent, you want your child's birthday to be a special occasion they will cherish for years to come. But planning a kids' birthday party can be a daunting task, especially if you are trying to come up with unique and exciting ideas. Do not worry though, because we have got you covered! In this article, we will share everything you need to know to throw an unforgettable kids' birthday party that will have your little one and their friends talking about it for weeks. From choosing the perfect theme to planning the activities and games, we will walk you through every step of the way to make your child's special day a smashing success.
Select The Party Venue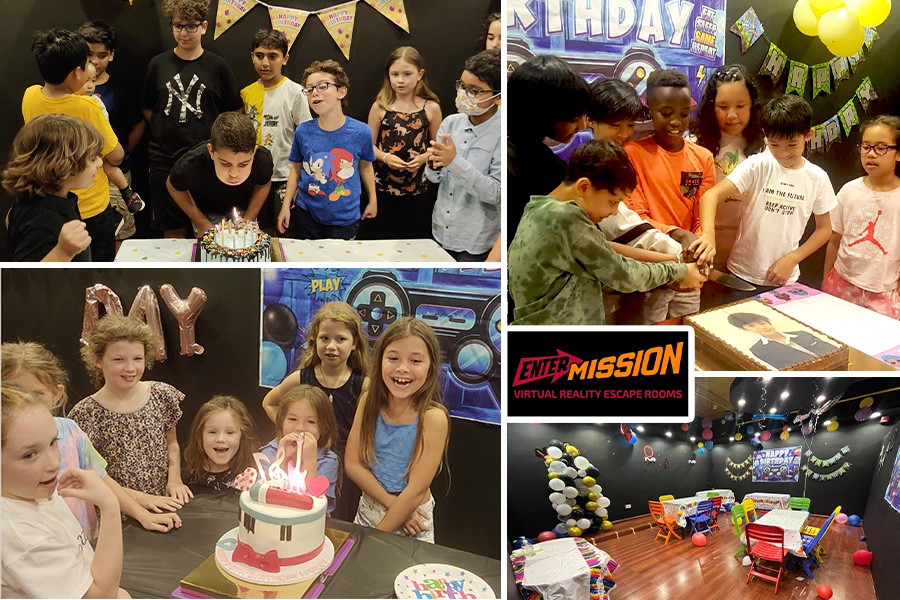 Image Credit: Entermission Dubai

Selecting the right venue for your party can make all the difference in ensuring that your event is a success. The venue you choose can set the tone for the entire event and determine whether your child and their guests have a fun and unforgettable time. Consider the age, interests of your child and what they enjoy doing when selecting the venue. Younger children may prefer a venue with a lot of space to run and play, such as an indoor playground or bounce house. Older children may enjoy venues with more interactive activities like Entermission Dubai!
Entermission Dubai is a one-of-a-kind venue that combines the excitement of physical escape rooms with the immersion of virtual reality and 3D cinematic experiences.
Entermission Dubai's birthday party packages are designed to make your child's special day an unforgettable adventure. The environmental and 3D effects in each room create a deep immersion that will leave your child and their guests amazed. The Entermission team encourages teamwork and collaboration among the children as they work together to solve puzzles and escape the virtual reality rooms. With three flexible packages starting from 95 Dhs per participant, the Entermission team takes care of everything from decorations to food, drinks, and cake. You can sit back, relax, and enjoy the party while the Entermission team takes care of everything.
Entermission Dubai is perfect for children who love adventure and exploration. It is a safe and secure environment where children can learn, grow, and have fun while challenging their minds and improving their problem-solving skills.

Age: from 7 years old and above
Address: Al Warsan Building, 9th floor, 905, Al Barsha Heights, Dubai
Phone: +971 54 429 4290
Email: dubai@enterthemission.com
Choose A Birthday Cake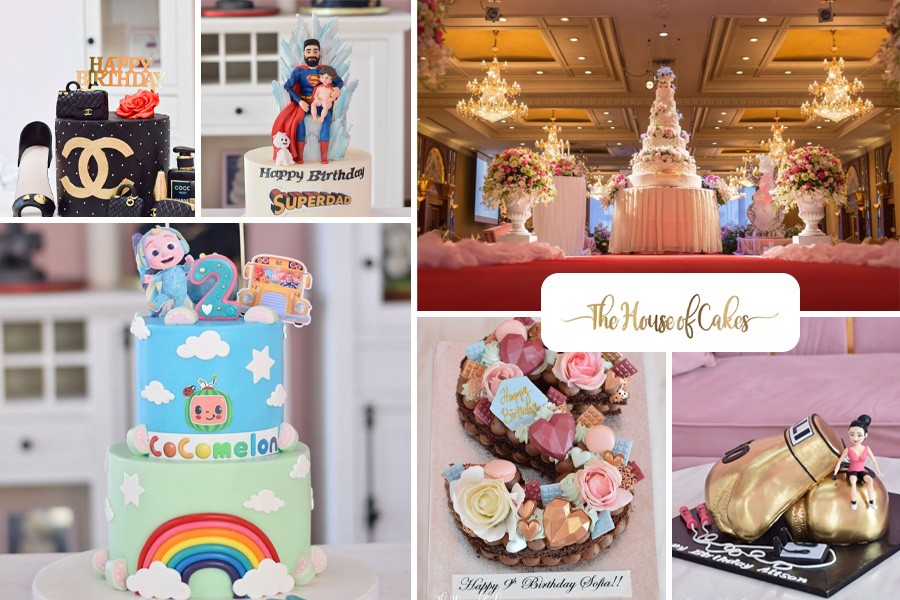 Image Credit: The House of Cakes

Here comes the best part, the cake! Booking the cake ahead of time is highly advised ensuring a seamless celebration without any last-minute hassles. To make it a special birthday party for your child, you can bake your own cake at home. But, if baking is not your forte, fret not! The House of Cakes is here to land you a helping hand.
The House of Cakes offers a wide range of irresistible cakes, ready to be picked up in the store, or delivered fresh to your door! Stationed in Dubai, The House of Cakes takes great pride in producing the most stunning and flawlessly crafted birthday cakes, designed with a fresh and modern flair.
Be it a sporting cake, transport cake, princess cake, dino, cartoon or animal cake, The House of Cakes ensures that the end result is always a sensational masterpiece.
And, with complimentary personalization included with every order, you can add an extra touch of magic to your cake.
Explore the customized cake collection from The House of Cakes and give the best treatment for you and your guests!
Email: sales@houseofcakesdubai.com

Tel: +971-4-4206973
Mob: +971-52-6699670
Socials: Facebook, Instagram, YouTube

Address: 49WP+PR2 Al Jaber Building - International City Phase 2
Experience culinary magic at a baking class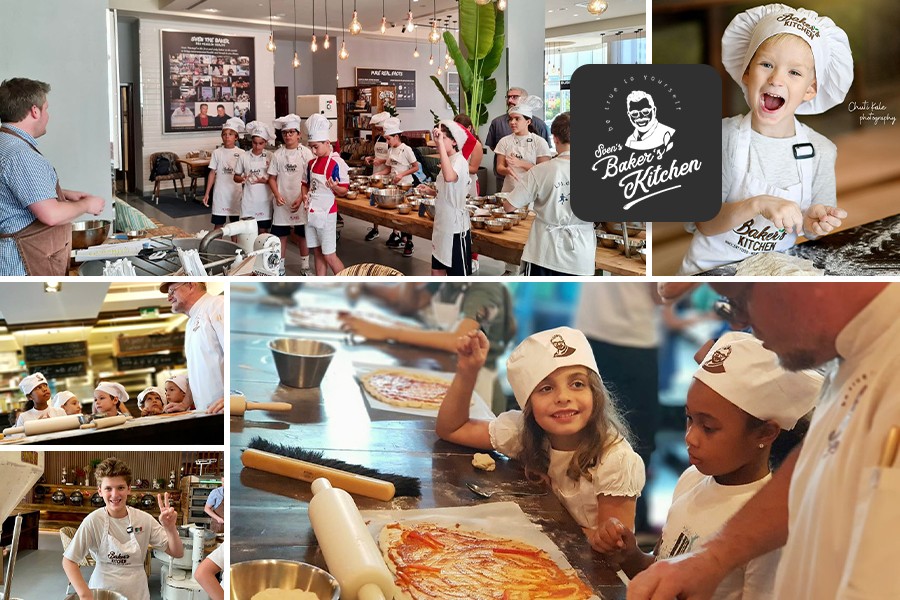 Image Credit: Sven's Baker's Kitchen

Are you searching for a new exciting and fulfilling way to spend your child's birthday with your guests? Sven's Baker's Kitchen is the perfect destination for an exceptional birthday experience!
Sven's Baker's Kitchen classes for kids are crafted to ignite their imagination, unleash their boundless creativity, and foster social connections while they bake up delicious treats. From kneading dough to making your own pizza, your little ones will delight in the opportunity to express themselves through the art of baking. While measuring ingredients and decorating their culinary creations, kids will be fully engaged in the process of making something unique with their own two hands. Not only will they have a blast, but they will also develop essential motor skills and gain a sense of accomplishment. Sven's Baker's Kitchen will even provide snacks and juice to keep their energy levels up.
Do not miss out on the chance to share this special experience with your child and their friends. Book your spot in Sven's Baker's Kitchen's upcoming baking event and enjoy two hours of pure fun and creativity. And if you just want birthday fun without the baking class, Sven's Baker's Kitchen can arrange that too! Chose from their available packages and rent their play area for a small extra amount.

Price:
Between 49 AED - 59 AED without baking class;

Between 79 AED - 89 AED with baking class;
Contacts: info@bakerskitchenuae.org
+971 56 824 0790
Socials: Facebook, Instagram, Youtube
Address:
Roshana Tower, El Emreef Street, Dubai Marina (play area and backing classes)

Mazaya Center, Sheikh Zayed Road, Dubai (play area and backing classes)

HealthBay Women's & Family Care - Umm Al Sheif (play area)

Subscribe to weekly newsletter from "Tickikids"