Enriching and Hearty Christmas Gifts for Kids
---
Published 26 November 2020 at 16:27
Tickikids Blog Dubai > Enriching and Hearty Christmas Gifts for Kids
---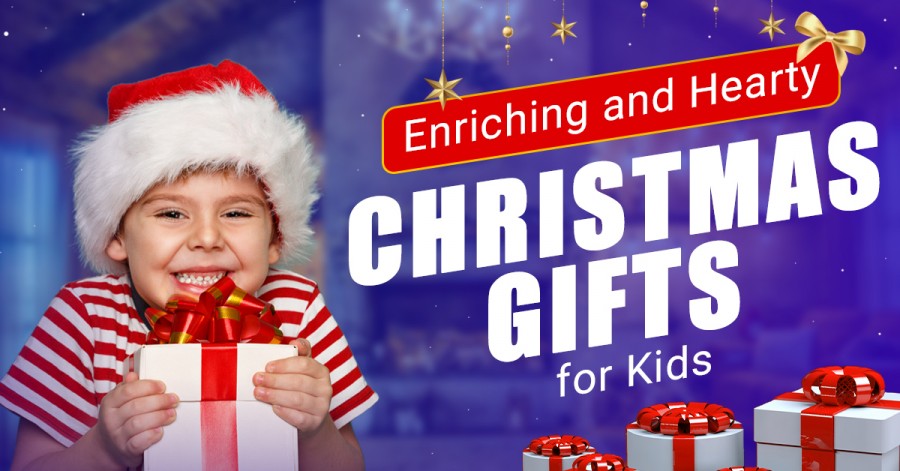 ---
It's time for good ol' holiday shopping! Check out the numerous options to choose from, and you can tell, it is so cool to be a kid these days! We've done the hard and time-consuming work for you and sifted through gifts that will delight any kid. So enjoy your saved time and nerves and get ready for Christmas in the most stress-free way!


In 2016, Nichola Fisher, a fully qualified Science teacher and entrepreneur, created Rock it Science, the company that hosts science-themed birthday parties, educational workshops, and shows. This project was so successful that Nichola has been awarded the top entrepreneurial prize 'Business Women of Tomorrow' in 2016.
My Discovery Lab is another Nichola's brainchild: here kids can make exciting science experiments at home with help of the different kits! What's great, these experiments perfectly tie into the school curriculum and correspond to the principles of STEM learning.
Dinosaur Activity Box (165DHS +VAT) is a great discovery for young Paleontologists! Here, kids can make dinosaur egg fossils and keep hatched dinosaurs in a mini incubator, make instant snow and play with dinosaurs there… and much more!
SPA Box (165DHS +VAT) shows your Scientists how knowledge helps design beauty products. With its help, kids can make Fizzing Bath Bombs, Beautiful Bath Salts, Scented Soap, and Luscious Lip Balm.
Super Slime Box (165DHS +VAT) is all about exploring the properties of different slimes (yes, even slimes can be devoted to the service of Science!). Here, kids can create orbeez, cloud, and fluffy slimes.
And, to add more holiday vibes, My Discovery Lab offers festive kits: Light up festive card pack, Reindeer snot, Super spongy snow, and Candy cane slime. These are 50DHS +VAT per kit.
All these kits include a free Christmas card, so write what to include to this card and the gift is ready!
Contact: info@mydiscoverylab.com; tel. 0503948251
Fees: 165DHS +VAT per individual box; 50DHS +VAT per festive kit
Social Media: Facebook and Instagram
Find Out More


Get ready for a Wow Effect present! Present Toys is an original self-unboxing puppy that paws her way out of the gift box to meet her new friends. Another surprise is who of two Fancy Pups is waiting for you in the gift box: Princess or Kweenie. Or, you can choose Glitter Pups: Cocoa and Casey. Still, no matter what Pet your kid will get, they both have beautiful expressive eyes, super soft fur, rose gold details on paws, ears, collar, and bow.
We've sifted through dozens of parents' reviews and they all concur that kids adore Present Pets. Children love watching puppies doing funny and exciting things like wagging tails, shuffling paws, responding to voice, and playing games. By the way, Pets have more than 100 sounds and actions, so kids won't get bored with them. Puppies recognize the owner's voice, give kisses when cuddled, and become super excited when you tickle their tummies. You can hear the slurping and giggle, purring and snoring: and the process of discovering new possibilities of the puppy will be exciting and captivating!
Present Toys raise interactive toys to another level: you won't find other toys that have the same amount of sounds and actions! And these Puppies are the perfect Christmas present: surprising, entertaining, and adorable!
Contact: Support@toycloset.me, WhatsApp
Social Media: Facebook 
Find Out More
Unicorns are cute, but crocheted unicorns are even cuter! The Left-handed Crocheter is the place where the cuteness meter is going crazy. Afton, the owner of the shop and the author of the original patterns and toys, creates themed crochet toys that will win your heart, guaranteed! With help of yarn and crochet, Afton can recreate biblical scenes, make adorable Disney princesses, props for photoshoots, and custom figures! So, if you were looking for astonishing cuteness, you are on the spot.
These toys can serve as the perfect gift even for a newborn (check out the Instagram photos from the newborn photoshoots with the props by The Left-handed Crocheter, they are so touching!). They are made of eco-friendly materials, super soft, and pleasant to touch. 
Besides, it can be real salvation if you cannot find a toy of your kid's favorite superhero. Here, for example, it is possible to order a figure of Black Panther, Batman, or Superman. Or, you can ask Afton to make a custom toy just for your kid. She even can make a toy version of your family pet! 
Also, here you can find cute Christmas decorations: from stars and angels to little Yoda! And, if you want to make such decorations or toys on your own, you can purchase Afton's patterns at the Etsy shop 
Social Media: Instagram  
Contact: DM on Instagram @thelefthanded_crocheter 
Find Out More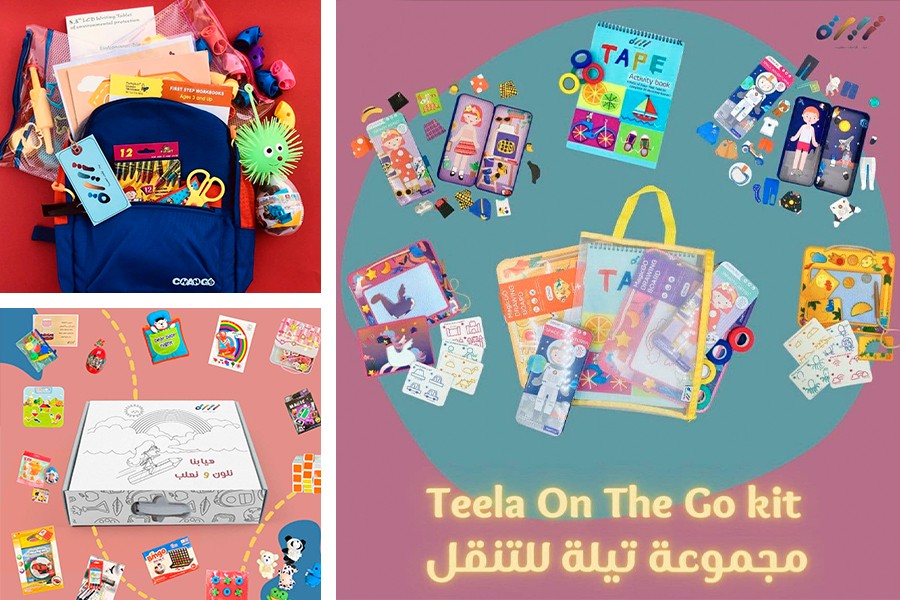 The Teela team makes all-out efforts to establish the idea that it is possible to learn while playing without the use of technologies. The products here combine surprise, different learning and creative activities, favorite heroes, and toys.
Teela Busy Bag (220 AED) is a great customized gift that will cheer any kid! This busy bag contains 10-12 surprise activities like Drawing Challenge Game, Fashion Sketching Book, DIY Bracelet, Puzzle, Bingo Game, Sand Coloring, and much more. These activities are sorted according to the age, gender, and hobby of your child. 
Teela Box (150 AED)  includes 6 toys and activities like Drawing, clay, lego, skill activities, challenging game concentration games, and much more. You can discuss your kid's preferences with Teela representative in direct messages to make sure that the Box will catch your kid's fancy.  
Teela On the Go Kit (177 AED) offers three types of activities: tape activity book, drawing board, and magnetic puzzle. This kit will preoccupy kids during transfers, short car trips, family visits, outings, and waiting times. The Kit has two variants, for boys and for girls.  
Social Media: Instagram
Contact: Direct message on Instagram
Find Out More
Subscribe to weekly newsletter from "Tickikids"