Singapore's Top Shops to Buy Baby Essentials & Accessories
---
Published 03 July 2020 at 03:41
Tickikids Blog Singapore > Digest > Singapore's Top Shops to Buy Baby Essentials & Accessories
---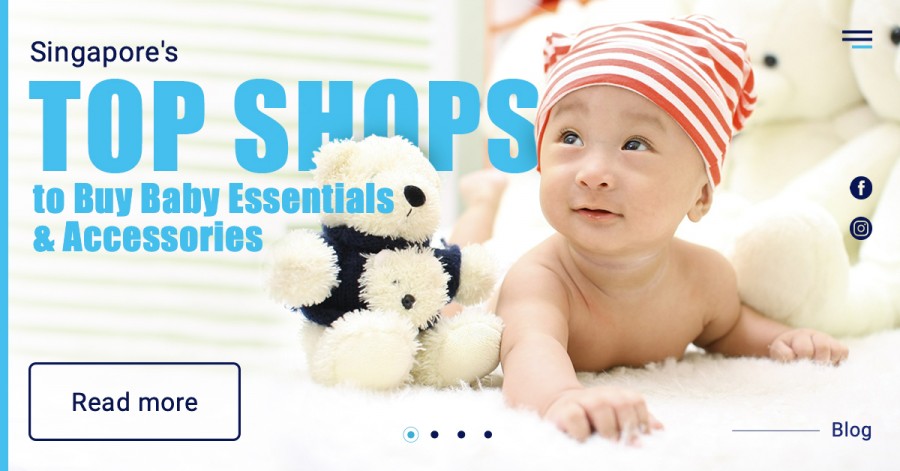 ---
We love buying baby essentials and accessories, but today the baby items' horizon has expanded and diversified. Many of us have learnt from experience not to choose the first piece that makes us go "awe" when going shopping, but to think about what you really need and about its potential to be passed on to future siblings. Consulting parents and rounding up the best children's shops, we considered many components from quality of materials, design, uniqueness, sustainability, range of organic items to affordable prices.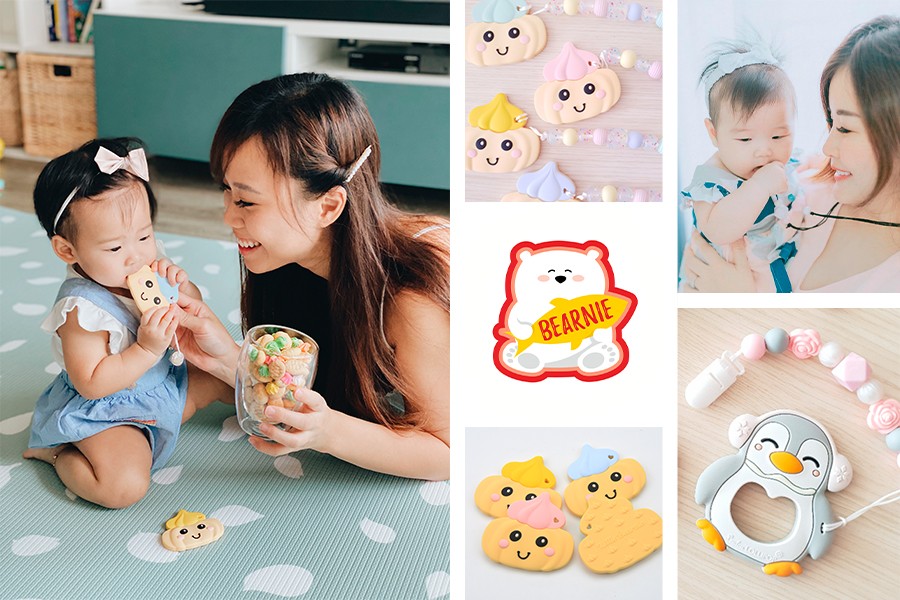 Singaporean boutique manufacturer Little Bearnie creates beautifully designed, hand crafted products for babies and toddlers ranging from baby teethers, swaddles and bibs to a lovely selection of educational toys and silicone bead necklaces. Awarded the Best Stylish Teething Accessories, the brand takes pride in focusing on safety standards using 100% food-grade silicone and toxic-free materials. We love the brand's Gem Biscuit teethers and accessories the most for its textured surface, great quality and fun collection at a very affordable price point. Each item is utterly adorable and attractive to children, but made to last. Designed by Little Bearnie exclusively for its shop, Gem Biscuit combines playfulness and function with a hint of nostalgia for Singapore's local culture, but without sacrificing style.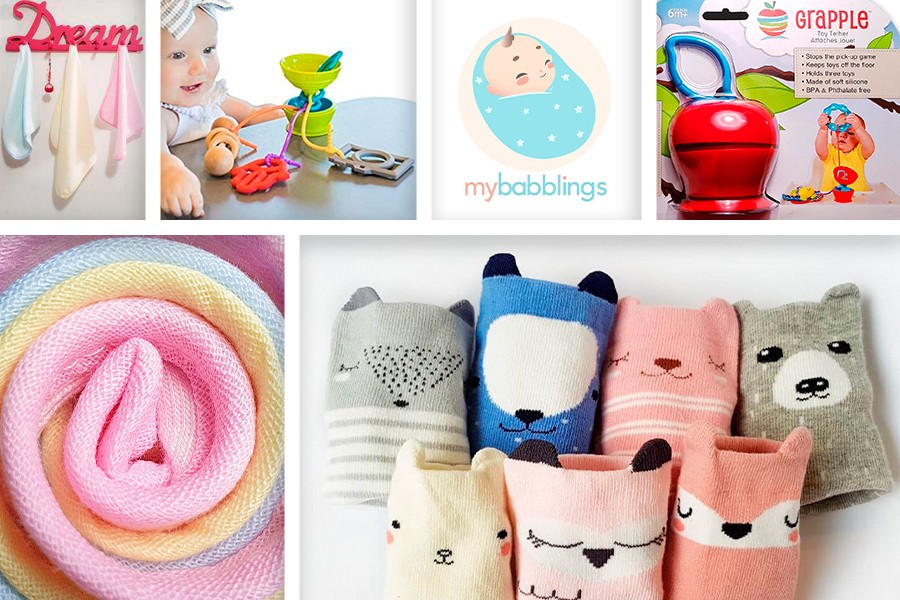 The family-run business My Babblings™ brings you a lovingly curated collection of children's quality essentials like wetbags, droolpads, socks, blankets, stroller-accessories and more that parents need to survive and thrive. Tested on a daily basis for hardwearing durability, comfort, quality of the items, its materials, fabrics and craftsmanship play a vital role in their selection process. My Babblings™ essentials and accessories are a true antidote to fast fashion, yet extremely cute, playful and attractive to little kids.
We urge parents to discover the GRAPPLE®, a silicon apple toy tether, that comes with strong suction at the base and three silicon strings to attach toys, teething biscuits, water bottles etc. to end your baby's throwing and dropping dramas from high chairs. 
We will also be recommending Bamboo Cotton Washcloths available in bundle packs of six where function and comfort go hand in hand. It will be a perfect addition to your baby's nursery room, kitchen, bathroom, when feeding, burping, wiping drool or baby's hands and as a washcloth for bathing! This super soft and gentle bamboo terry cloth is designed in two sizes – 23x23cm for babies and 28x28cm for toddlers.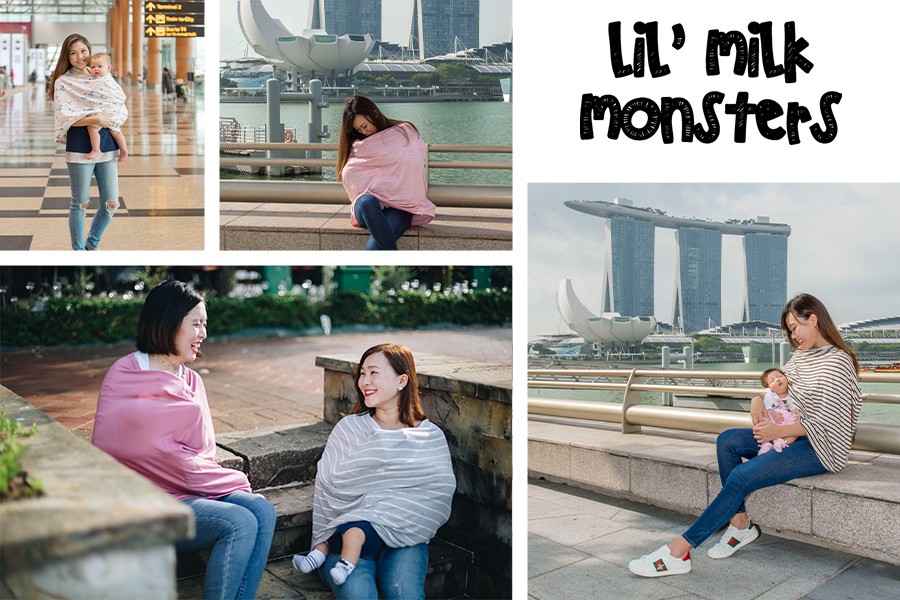 Lil' Milk Monsters, launched by two mum entrepreneurs in 2016, is a women's shop with a strong ethos in breastfeeding from the birth of a child. The final result through their own experience is a collection of affordable, high quality, all-round breastfeeding covers. Premium or regular, LMM's breastfeeding covers are lightweight and breathable, and it's the perfect accessory for every day nursing. Understanding that breastfeeding in public may be challenging, especially when your inquisitive milk-monsters pull, kick and look around, such a baby feeding essential makes a wonderful investment this year.
You will also find a range of headbands, construction sets, bundles with granola and lactation cookies on their website. We just love everything this inclusive shop is about.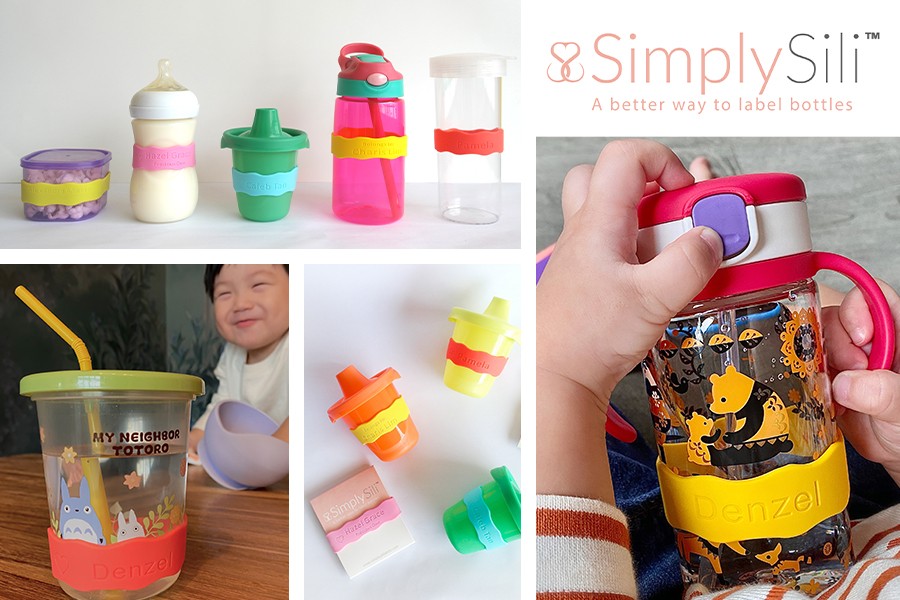 SimplySili is a Singaporean brand providing personalised silicone cup and bottle name labels to stand out. By using the silicone name labels, your kids and their teachers will be able to identify the bottles and small snack containers at daycare or school, hence avoid mix-up mishaps and reinforce good personal hygiene. The uniqueness lies in creating an affordable collection of colourful labels that fit almost all essentials that you love, from baby bottles, sippy cups, water bottles, small food containers to an adult flask. With sustainability at its heart, SimplySili range of products are crafted in Singapore from food-grade, non-toxic silicone, creating stylish, functional and reliable pieces 100% safe for babies. The labels are easy to use – just stretch and release for a snug fit. They are incredibly durable and washable, ensuring the labels will never peel, fade or wash away. They come in different colours and make great gifts for baby showers and birthdays. The hardest bit will be deciding which colour to choose.
Prices:
2-label pack – $12.90;
3-labels pack – $16.90.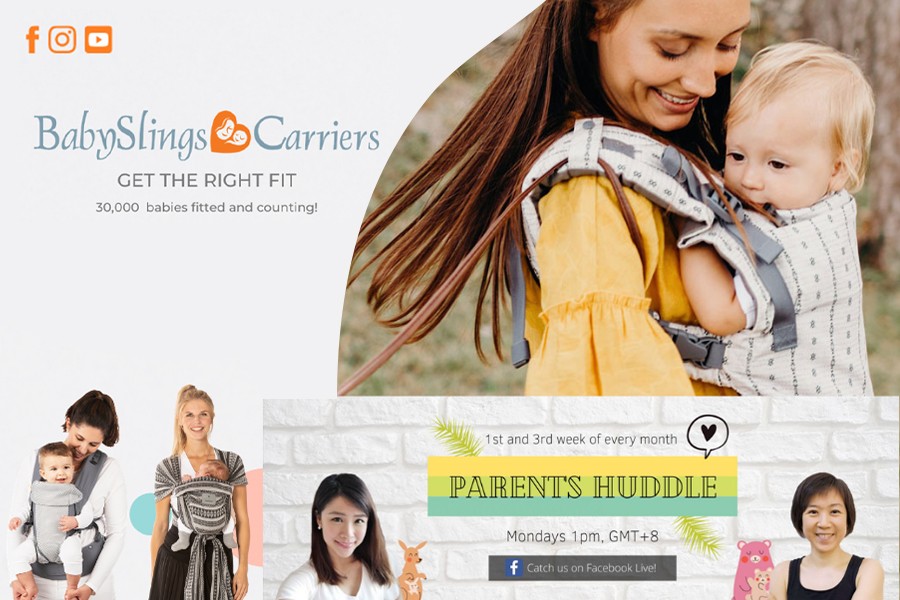 With 13 years of industry experience Baby Slings & Carriers is perennially popular as a pioneering baby-wearing specialist boutique in Singapore. From sourcing the best and exclusive baby slings, wraps and carriers to delivering personalised fitting sessions, helping you choose the ultimate babywearing device is the forefront of what its specialists do. Baby Slings & Carriers has a head start when it comes to the comfort of your spine, maintaining your good posture and optimal positioning for your baby. For all your body proportions and personal needs their retail showroom at Jalan Pemimpin is the unrivalled destination. Every member of the team is a highly trained industry insider that makes the whole process from booking an appointment for a fitting session to buying the right baby carrier a flawless experience. With the various types of structured carries, baby wraps and slings by the very best of world's manufacturers, you can let your imagination run wild here. Designed for parents on the go, who don't want to compromise comfort for the style, Baby Slings & Carriers has expertly curated a collection of trusted brands and become an exclusive distributor for the likes of Manduca, Sleep Wrap (Boba Inc), Tula Baby, JPMBB, Beco and many others. All their high quality pieces are the epitome of portability, class and safety which will tick all the boxes you'd expect from a carrier. Getting out and about with your little people will be forever easier.
Their shop also features Baby Gates N Safety, an extensive range of baby safety products and services. Obsessed with a healthy lifestyle, their Clean Food Haven division is composed of a myriad of the cleanest, most natural and effective food supplements.
In honour of its owner, Baby Slings & Carriers is offering a dedicated Parents' Huddle Facebook Live Magazine on every 1st and 3rd Monday of each month at 1pm allowing parents to get practical tips, discover some tricks and learn about topics related to their hearts at no cost.
For any interest contact them directly on (65) 6397 6691 and follow @babyslingsandcarriers on Facebook and Instagram;
Location: 39 Jalan Pemimpin #06-01 Tailee Industrial Building, Singapore, 577182.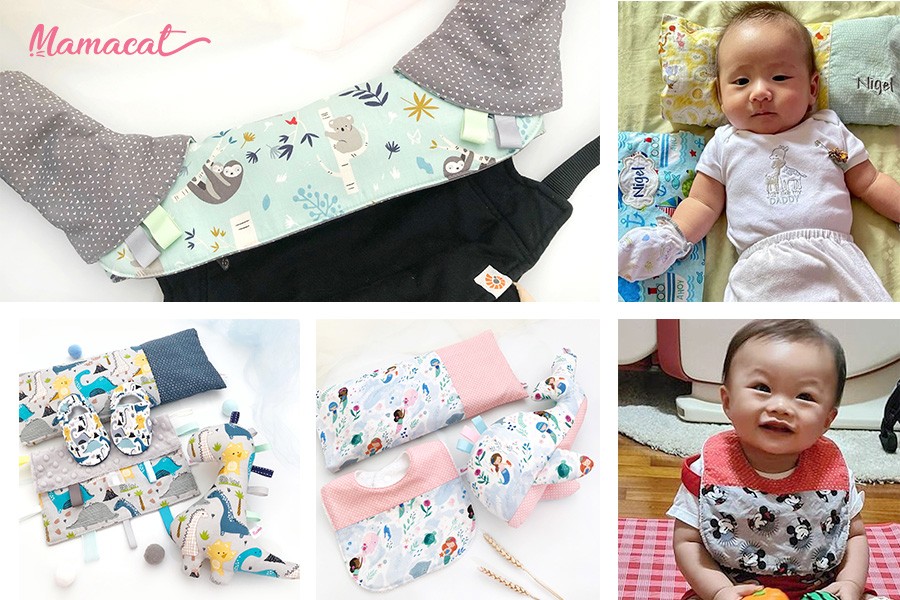 The Mamacat Store was founded by a mother and her two daughters so it is a truly homegrown brand! Here, they handcraft the most stylish, beautiful, and practical items for babies and moms made out of baby-friendly materials.
The store offers a wide range of items like the popular "chou chou" beanie pillow, teething toys, baby carrier accessories, fabric wallets, pouches, and many more. 
Their popular "chou chou" Beanie Pillow calms sleeping babies during sudden twitch movements and provides a sense of security during sleep. They are filled with naturally dried buckwheat which have been UV sterilized. Mamacat ensures all products are made with top-quality materials to give a sense of security for all mummies. Another great advantage of Mamacat Store is that you can customise everything from the choice of fabric to adding a name on the item that you want. Beanie pillows price ranges from $32 to $42+. 
Another salvation for parents who baby wear: Carrier Drool Pads bundle. Now, instead of washing the entire carrier often and risking wear-and-tear, one can simply use Mamacat's drool pads and just wash them after each use. And they are also customizable! The price may vary from $32 to $86. These drool pads fit most carrier brands.
Contacts: meow@themamacat.com. 
Location: 71 Geylang Lorong 23, Singapore 388386 (By appointment only).
By Anna Khan
Subscribe to weekly newsletter from "Tickikids"