Tickikids Blog Singapore

Published 13 November 2018 at 06:37
---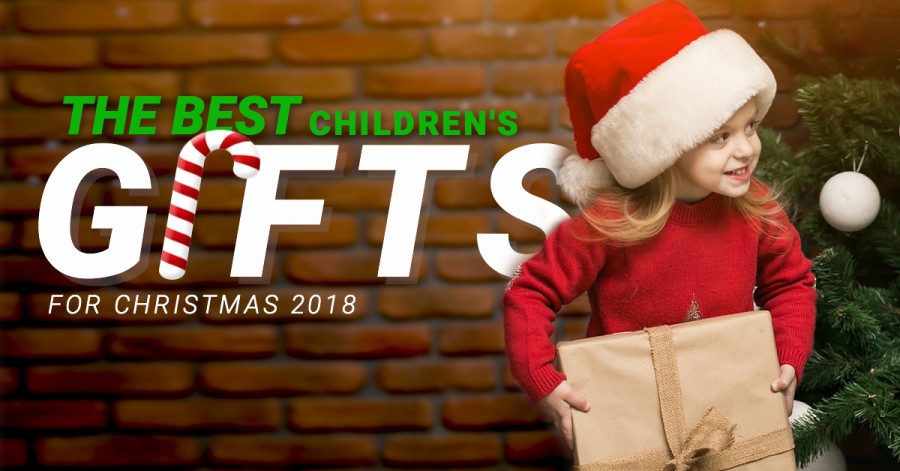 ---
Singapore is starting to enter into the yuletide spirit as Christmas creeps up ever closer, bringing with it a tantalising aroma of spices, cheerful sounds of carols, and an eye-catching array of candles and wreaths, whilst Orchard Road is beautifully illuminated with twinkling rows of fairy lights.
Christmas is one of the most magical and happiest times of the year for everyone and especially for children. But scrabbling around for secret Santa gifts in a hasty manner can cause waves of tension and trepidation, especially when leaving insufficient time to devote to the task, and being unable to find the right choice of gift to suit your loved ones. TickiKids reveals this year's best heart-warming presents to put under the tree for everybody from toddlers to adults and all those in between. With our selection on offer all available to buy online, this Christmas even Santa will be jealous. Start your seasonal shopping and be merry!

Read
---
Published 22 October 2018 at 16:33
---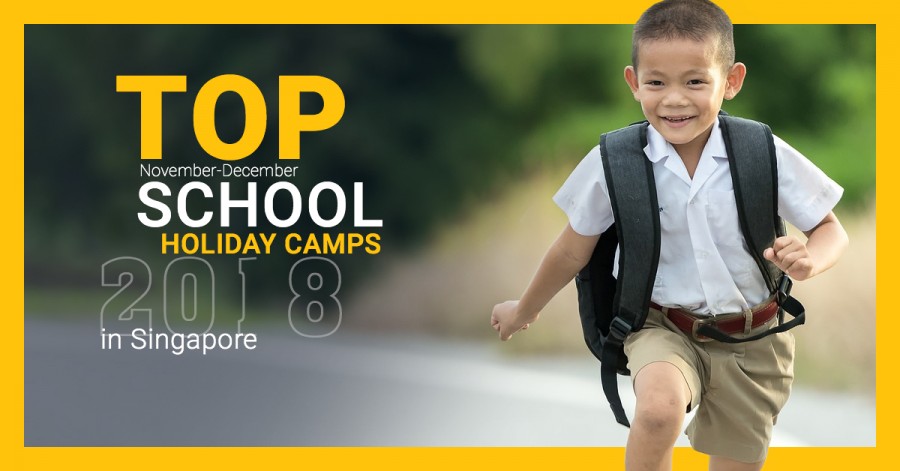 ---
We are delighted to welcome you to our annual TickiKids School Holiday Camps Guide. Plenty of parents would say that choosing the best camp for your child can be a tricky task, best suited to a psychic. There are a mind-boggling number of options on offer. But let us reassure you ‒ your sixth sense makes no difference, as we have done most of the hard work for you. The ideal camp is out there.

Read
---
Published 23 August 2018 at 22:02
---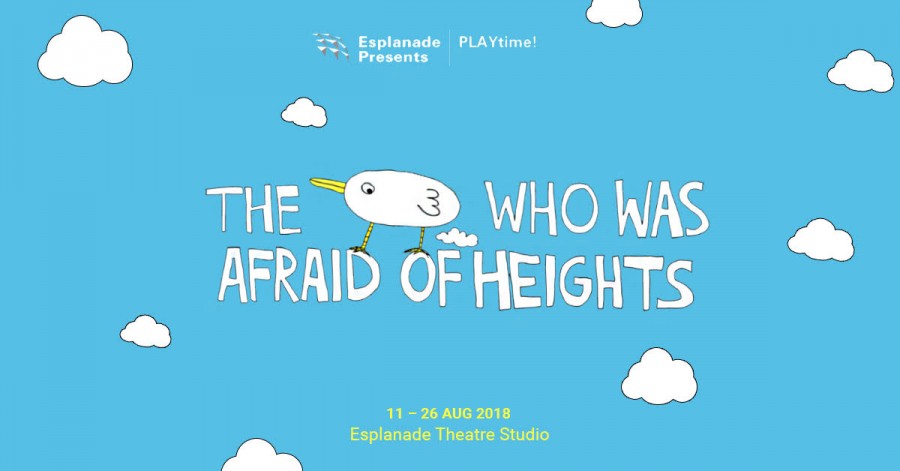 ---
A happy childhood would not be complete without a little time spent in theatres on a family day out. The Esplanade Theatre Studio is a specialist maker of children's performances. Parents can be sure that their kids will be captivated and will want to return there again and again. Throughout their wonderful performances, kindness, generosity, support and friendship are always on display. Thus, the Esplanade is currently thrilling the audience with the eagerly anticipated return of The Bird Who Was Afraid of Heights show which is aimed at pre-schoolers and toddlers from 2 years up. Meanwhile, TickiKids' Test Patrol families were sent there on a juicy assignment and are ready to share their impressions and opinions of the performance.

Read
---
Published 19 August 2018 at 22:49
---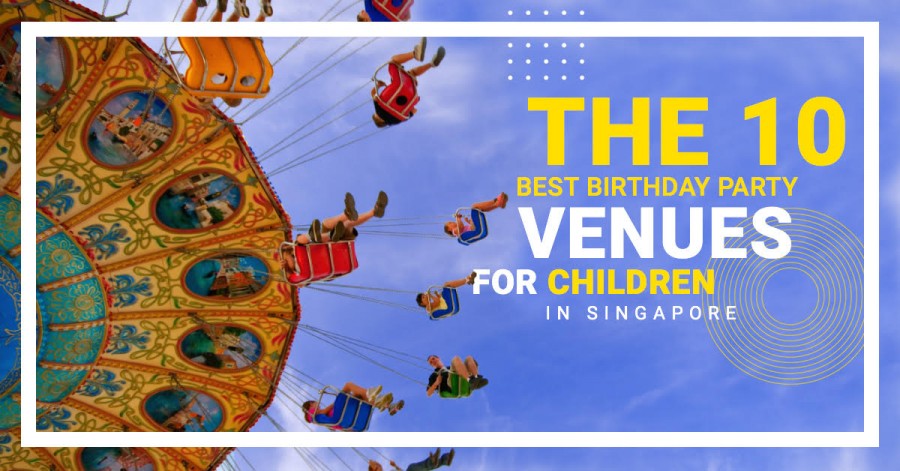 ---
Welcome to the 2nd article about kids' birthday celebration, as we've rounded up the best birthday party venues for children – the guide you can trust to give you the inside track on the top-notch events for your birthday boys and girls taking place up and down Singapore. Drawing on our hands-on experience in the children's entertainment industry, we know what you want to know and we think like you think. TickiKids' team of super-sleuths has put their detective skills to good use by thoroughly inspecting the best of the bunch from all angles. Just take our pieces of advice and do yourself a favour: check out the previous article on How to throw the best child's birthday party and then browse through this one again and again. And hurry: book a venue before it is packed to full capacity. If your mission is to find the best place for your child's birthday party, these venues might hit the spot.
Read
---
Published 31 July 2018 at 17:18
---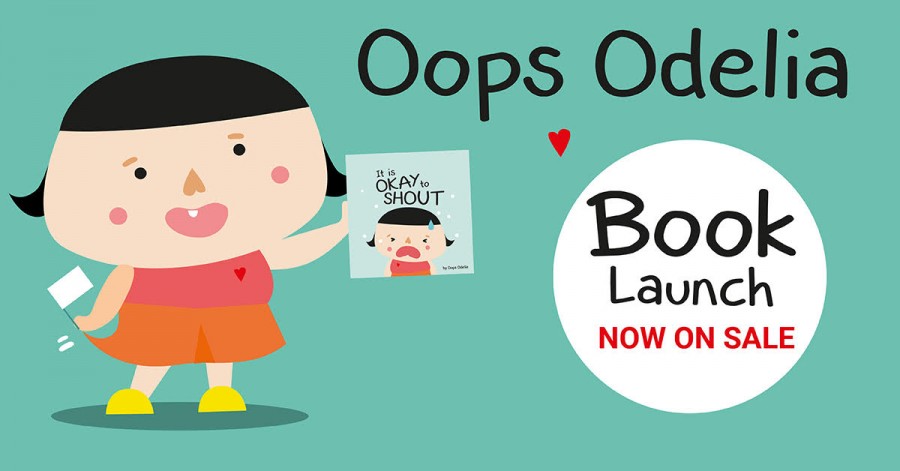 ---
GRAM'S Learning Centre is to launch the Oops Odelia series' first book in August 2018 to coincide with National Day of Singapore celebrating the 53d anniversary of Singapore's Independence. TickiKids is pleased to present this brand new picture book for pre-schoolers and toddlers entitled It's Okay to Shout, which is all about introducing your kids to first everyday experiences, and developing positive patterns of behaviour in response to a particular situation. This gently educational book with a child-centred sense of fun helps them to consider what is, or is not, appropriate behaviour towards others.
TickiKids has decided to help your adorable toddlers take their first big steps in their journey to becoming life-long readers. There is no better chance to start on a journey than with the most recent series from GRAM'S Learning Centre.
Read
---
Published 18 July 2018 at 20:04
---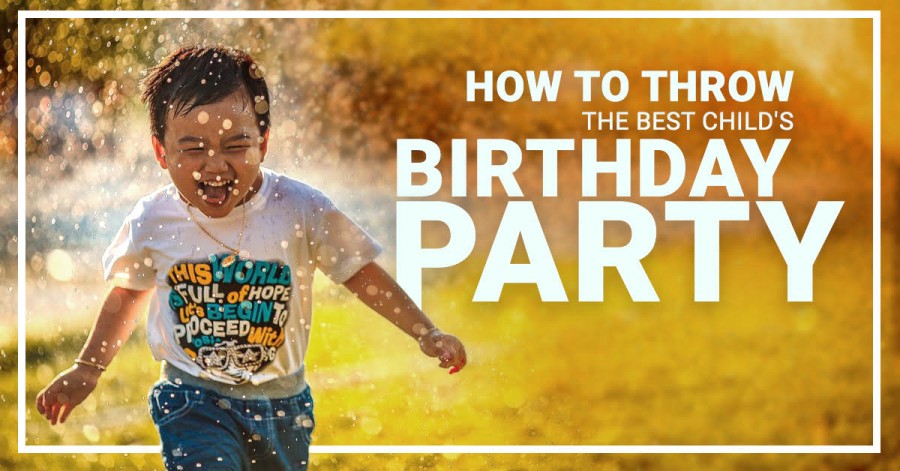 ---
A child's birthday party, by name and by nature, is the very best of both worlds. It is meant to be a big event not only in your kiddo's life ‒ in that it generally allows children to create some pretty fond memories of happy carefree days that would never return ‒ it has the side effect of thrilling the big kid inside parents by joining in with the entertainment activities. Kids' birthday parties are arguably the most significant events in our childhood, as it is widely accepted that a bright childhood is a key to adult happiness.
What better reason do you need to peruse our rundown of how to throw the best child's birthday party for some inspiration?
Read
---
Published 26 June 2018 at 17:38
---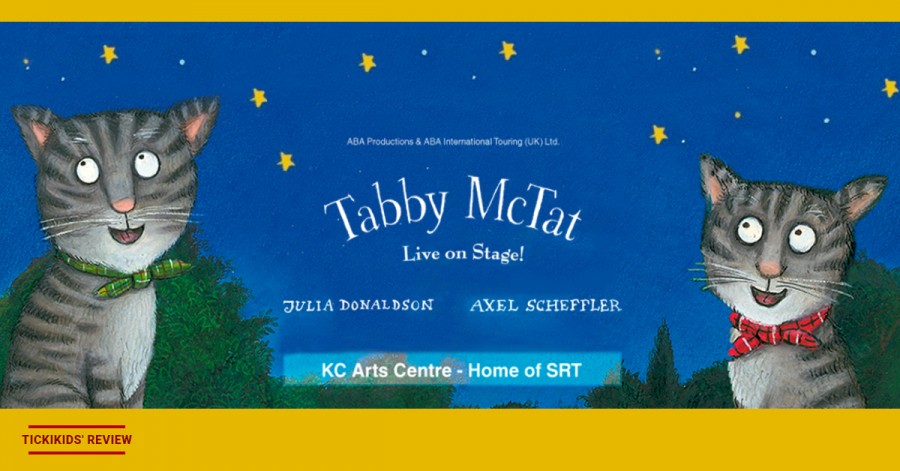 ---
Looking for the next awe-inspiring and immersive masterpiece of art for your little theatregoers? Then we cannot keep quiet about the latest children's theatrical smash hit in Singapore.
ABA Productions, an international theatre production company and the host of KidsFest, is preparing to bring to Singapore the eagerly-awaited world premiere of their "Dear Zoo" show. During this tantalising period of anticipation, TickiKids' Test Patrol families shall attempt to unpick the fantastic phenomenon of the soaraway success recently achieved in Singapore by the sold-out children's show "Tabby McTat" from the same production group.
Read
---
Published 11 June 2018 at 18:07
---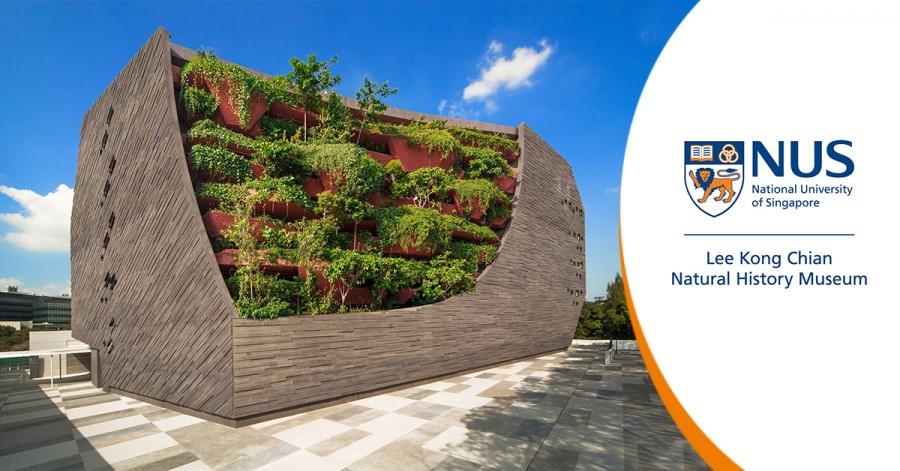 ---
If you saw an American fantasy-comedy film «Night at the Museum», you know that the main character Larry had to wage an incredible battle to save the Museum of Natural History, hoping to become at last the bold, adventurous dad he had always wanted to be in his son Nick's eyes. What do you hope to be getting up to when you go to the Lee Kong Chian Natural History Museum? Fantasy-Adventures versus Story of Evolution! We wondered if there is the same mystical story behind its million scientifically fascinating specimens and were very curious to know what happens within its impressive seven-storey building of 8500 square meters.

Read
---
Published 16 May 2018 at 19:23
---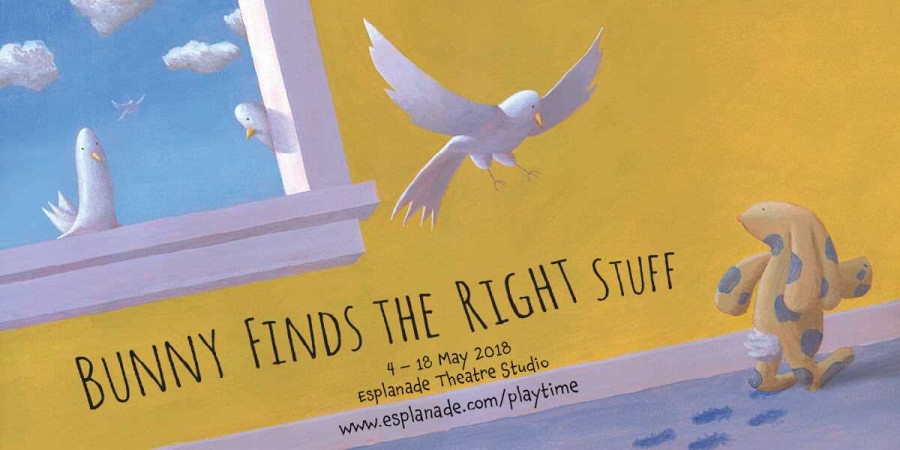 ---
If you made a list of everything you want from a theatre for children, you definitely would not be disappointed by the "Bunny Finds the Right Stuff" show which is currently being shown at the Esplanade Theatre Studio. On 6th May 2018 TickiKids Test Patrol family saw for itself this richly expressive, kind-hearted, warm-spirited performance for children aged 2-6 years.

Read
---
Published 08 May 2018 at 18:50
---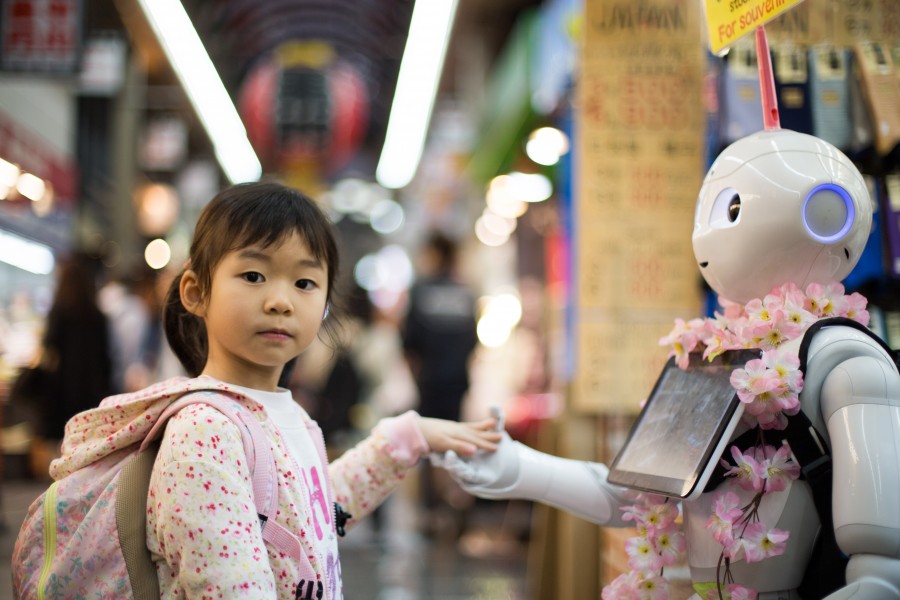 ---
The June School Holidays are nearly here. Experience the amazing array of summer camps in Singapore! TickiKids has been fortunate enough to see for ourselves how well the camps in Singapore have designed a variety of programmes to prepare your children for their trip of a lifetime.
From English and Mandarin courses to drama, music and art activities, from hardware development, coding, robotics classes to science and engineering adventures, from interactive hands-on ventures to various outdoor pursuits. We've got loads of excellent ideas to help you keep the children happy.

Read
---