Joyful March and Easter Holiday Camps in Singapore
---
Published 21 February 2022 at 08:00
Tickikids Blog Singapore > Childhood reading > Joyful March and Easter Holiday Camps in Singapore
---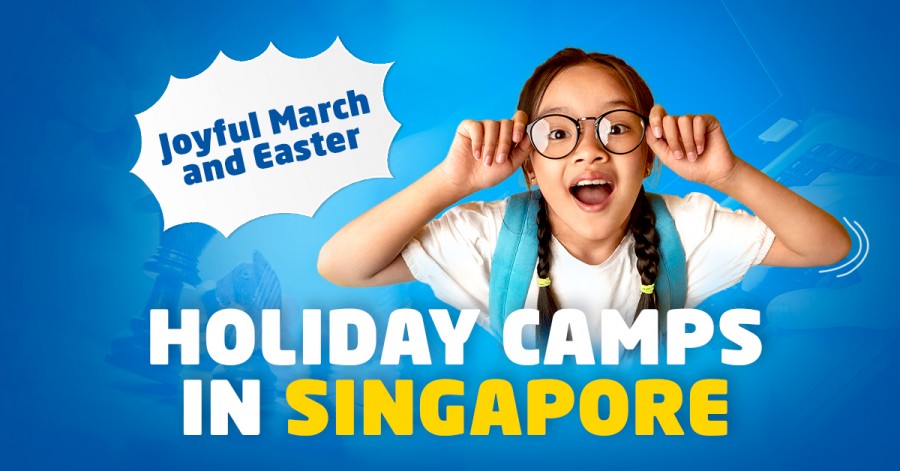 ---
Plan ahead your kids' spring holidays with our well-rounded guide! We have gathered some of the best spring holiday camps launched by the established educational institutions of Singapore. Here, your children will be able to take part in various STEM activities, try on the role of a doctor in the wilderness, learn to play chess, or create and program robots!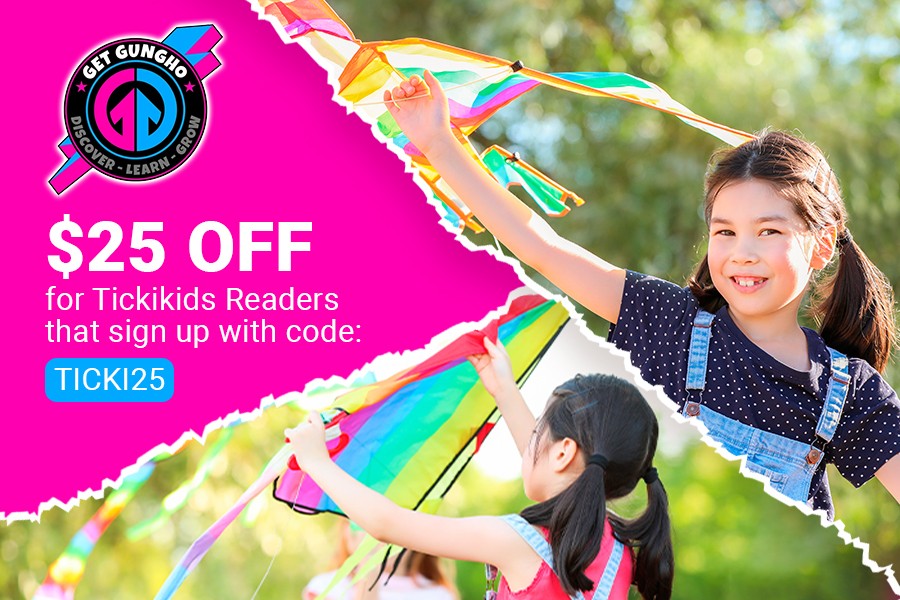 Image Credit: Get Gungho
This holistic school break camp program has been developed by former IB International School Leaders. Here, the harmonious combination of Sports, Arts and Crafts, Mindfulness, outdoor play and STEM activities keep kids entertained, helps them to learn something new in the most joyful and relaxed way. All camp programs are underpinned by Get GungHo's 6C's value system: competence, confidence, connection, character, caring, and creativity.
Experienced and devoted instructors know how to engage children in activities they have never tried before and learn new things in activities that they already love. The list of activities includes Archery, Tie-Dye fashion, Multi-Sport games, Trampolining, Outdoor Orienteering, Mad Science, Graffiti Art, and Nerf Battle fun! Rest assured, kids will enjoy every moment of the camp!
What is the Get GungHo difference? The spirit of the Squirrel, way of the Beaver, and gift of the Goose - these are the core principles of Get GungHo! It is the leading hub for community-related activities that promote diversity, development and learning through engagement in a thoughtful and fun environment. These core values are described in the book (K.Blanchard and S.Bowles, 1997). 
The various principles these three animals represent result in higher levels of individual and team motivation and better outcomes. The spirit of the Squirrel is focused on the need for working hard towards a goal. Where the spirit of the Squirrel provides purpose and direction, the way of the beaver describes how the work should be done with purpose and dedication. Finally, the gift of the goose is its "honk" used to cheer and motivate its fellow flock as they fly together towards their target destination.
All these values and more can be found in each and every fun activity in the Get GungHo Spring holiday camp program! 
$25 OFF for Tickikids Readers that sign up with code: TICKI25
When: 14 March - 14 April, 9 am to 3 pm daily.
Age: 7–12.
Contacts: +65 9860 0822, team@getgungho.com .
Find Out More
Image Credit: Little Skoolz
Good news to all our young wizards! Your letter from Hogwarts has finally arrived! Hogwart's headmaster Albus Dumbledore invites you to the Harry Potter Virtual Science Camp where you can explore the sinister mysteries of science, reveal the secrets of potion-making, sort through the secrets of magic, and how muggle science can explain them. 
Your Hogwarts-approved teacher will conduct exciting experiments, explain the essentials of wand making, show how to brew potions (and Polyjuice Potion too!). Also, you will learn how to escape the Chamber of Secrets so no basilisk will be able to find you! 
The Harry Potter Virtual Science Camp is held by Little Skoolz, a well-known provider of STEAM-related activities. All activities of the camp are STEAM-based so kids will get the most out of every minute of the lessons. Trustworthy and fun teachers make all-out efforts to ensure that kids will learn in a safe, warm and welcoming environment. All materials will be mailed to the door as well as a free Little School T-shirt and Chamber of Secrets Clue Pack.
Ages: 7-13.
Date: 14-15 Mar (Mon & Tue), 10-12pm.
Fees: 99 SGD (UP: 129 SGD), delivery fee 10 SGD.
Contacts: +65 6702 2071.
Location: Delivered through Zoom.
Image Credit: Logischool Jurong West
Logiscool believes that one must start preparing for the challenges of the digital 21st century in childhood when your natural curiosity is at its peak. Our 6-18-year-old students can master all areas of digital literacy in an inspiring environment, with young trainers and a playful, success-rich curriculum. Logiscool's courses, workshops, and camps transform curiosity into useful knowledge which will give children an advantage that lasts their entire lives. As a result of which, they will become skillful and confident in the digital world.
Logiscool's Q1 2022 Semester Batch 2 has started and your kids can join the team of young inventors, programmers, and explorers! Here, they can strengthen their logic as well as creative and abstract thinking skills. A unique KIDS ID helps to record a kid's learning progress as well as customize their class experience and if a parent wants to keep track of a kid's progress, parent-teacher discussions are also available. 
And, it is possible to register for a free trial session by clicking this link.
Logiscool Jurong West offers a bunch of school holiday camps(including March School holidays) -: ROBLOX Game Design, MINECRAFT Camps, LEGO Robotics, Digital Creator camps, etc. Take a look and rest assured that your kid will have the most enriching holidays ever! 
When: Semester-based Coding Curriculum from January to May and July to November.
Timing: course timings can be decided when the kid registers.
Age: 6-18.
Fees: 164 SGD per month
Contacts: +65 91110768, hello.jw@logiscool.com. 
Socials: Facebook.
Location: #02-254B Gek Poh Shopping Center, Block 762 Jurong West Street 75, Singapore 640762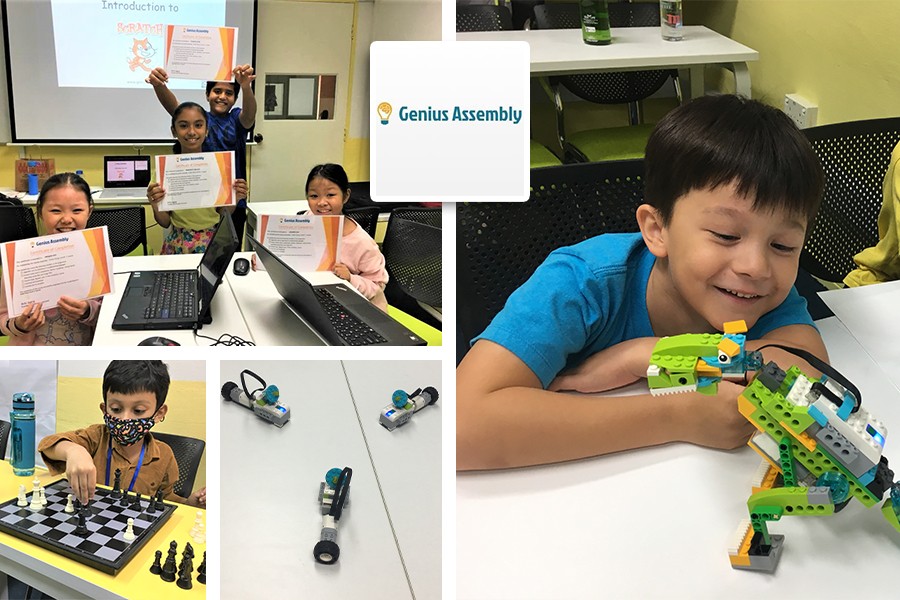 Image Credit: Genius Assembly
200+ completed top-notch STEM and chess camps and courses, more than 1,000 certificates, and thousands of happy kids - this is the result of the work of Genius Assembly. Here, dedicated, experienced, and inspiring instructors make all-out efforts to ignite a love for learning and hone 21-century skills in kids. 
This spring, your kids can benefit from two brilliant courses: Lego Science and Chess Camp.
Lego Science
This is a unique course that combines Science, Lego, Robotics, and computational thinking. It is the perfect way to learn complex concepts through play and fun! Students will build different machines using Lego Wedo 2.0 and Simple Machines and program them using the block-based programming language.
The program of the course develops from simple to complicated tasks, so kids will be able to complete all assignments with no sweat. Attentive instructors will make sure that kids can explore the key science topics in a supportive and safe environment. 
When: 14 - 17 Mar 9:30-12:00 PM (6 seats available); 21 -24 Mar 12:15 -2:45 PM (6 seats available) total 10 hours.
Age: 6-9.
Fees: 275 SGD.
Early Bird Fees: 250 SGD, valid till 28th Feb.
Chess Camp
The ancient game of chess is still on the front burner when it comes to the development of 21-century skills. With its help, players polish critical and visionary thinking, logic, problem-solving skills, and the ability to think ahead. During the camp, kids will learn the essentials of the game under the attentive supervision of the experienced coach moving from simple moves to different strategies and tactics. 
Age: 5-8, 6-9.
When: 
For 6-9 years: 14-17 March 12:45-2:45 PM (6 seats available ), total 8 hours;
For 5-8 years 21-24 Mar 9:30-11:30 AM (6 seats available), total 8 hours.
Fees: 200 SGD.
Early Bird Fees: 170 SGD, valid till 28th Feb. 
Contacts: +65 91831993, info@geniusassembly.com.
Location: 1187 Upper Serangoon Rd, #01-34, Singapore 533971.
Find Out More

Image Credit: UWSM
UWSM is a well-known provider of top-notch Sports Management services in Singapore and around the world. The director and head cricket coach Kunal Kant is a nationally recognized cricket coach under the National Registry of Coaches (NROC) in Singapore. And, this spring, kids have a chance to learn the essentials of cricket here! 
Advanced Cricket Camp (9-17 years old)
This camp will focus on the in-depth exploration of the game, its rules, theory, and practice. Here, young sportsmen will learn all aspects of batting, bowling, and fielding. During practices, students will have a Game Scenario Training (Modified Games) using hard balls.
Also, kids will delve into the theory of the game, watch cricket videos, analyze the videos, discuss fitness and nutrition.
Basic Cricket Camp (5-13 years old)
Here, kids will learn the theory and practice of the game, and try their hand in modified games using pro soft balls. In addition, they will watch cricket videos and discuss fitness and nutrition essentials. 
Participants of both camps will receive a Participation Certificate. 
Registrations are also open for regular weekly cricket training and modified games in small groups at various locations.
 When:
16 March - 18 March, time: 09:00-12:00;
13 April - 15 April, time: 09:00-12:00.
Age: 5–17.
Contacts: call/WhatsApp +65 97870930, inquiry@unitedworldsport.com.
Location: 11-01 The Odeon Katong, 11 East Coast Road, Singapore 428722.
Find Out More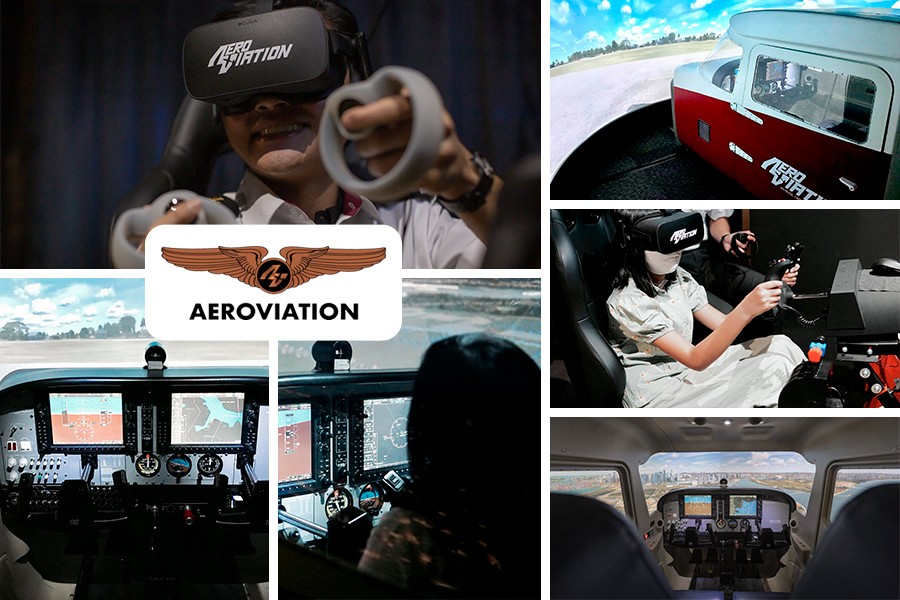 Photo Credit: Aeroviation
Ask any boy aged 3 to 80 what is the coolest profession in the world and, no doubt, you will hear "a pilot"! The importance, emotive power, importance of this profession cannot be overstated. And, there is a possibility to try on the role of a real pilot with the help of Aeroviation! It is a place where you can get a personalized flying experience for you and your co-pilot. 
Aeroviation welcomes all young pilots to take control of the Cessna 172 simulator to fly around the world. 
This flight experience promo includes 45 minutes of flight experience, 15 minutes of VR experience, and a pilot wing keychain as a present! Now, you will have a chance to see the world through the pilot's point of view, feel the adrenaline rush and see the beauty of the landscapes from the sky. Also, you will have the possibility to VR-explore different types of planes as an engineer. And, for some boys and girls, this can be the very beginning of the most exciting journey of becoming a real pilot!
Please, bring into the notion, participants below the age of 12 have to be accompanied by adults, and a pre-booking is required. 
Age: 7+.
Fees: 150 SGD per 1 hour for 2 pax.
Contacts: info@aeroviation.com, +65 96505564.
Location: 63 Ubi Road 1, Oxley Bizhub, #01-50 S408728.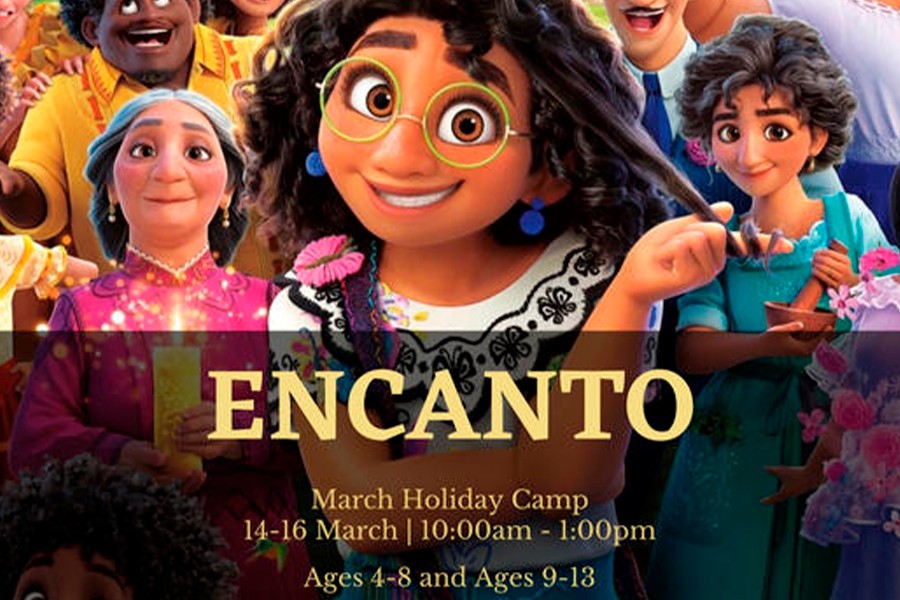 Image Credit: Emerge Arts&Media


If you are searching for an uplifting, supportive, and motivating environment where kids can develop a sense of rhythm, musicality, and self-expression skills, then Emerge Arts&Media is the perfect place! 
Here, experienced and knowledgeable instructors provide engaging, enriching, and exciting dance, singing, and musical theater classes. They create a welcoming, non-competitive, and warm environment where kids can make new friends, learn different vocal exercises, singing techniques, and various styles of dance. 
And what movie can have more dances, acting, and songs than glorious Encanto? The songs and scenes from this Disney movie have won the hearts of millions of people around the world. So, Emerge Art&Media launches a 3-day camp "Encanto" where kids can learn to sing, dance, and act on the songs from this legendary movie!
During the sessions, kids will learn how to find in tune, work on vocal techniques such as pitching, diction, and musicality, delve deeper into the essentials of singing in musical theater style. In addition, they will learn to become more confident in front of the camera and use facial expressions. In the first two days, kids will learn vocals, dance, and acting of the songs and on the third day, they will rehearse and film the class video.   
When: 14 March - 16 March 2022.
Timing: 10am - 1pm.
Ages: 4-8, 9-13.
Contacts: +65 9276 5321, hello@emergeartsandmedia.com.
Socials: Instagram. 
Location: Marina Square, SOMA, 6 Raffles Blvd, #03-142/143/144 Marina Square, Singapore 039594.
Find Out More
Subscribe to weekly newsletter from "Tickikids"