Where to Eat Ice Cream with Kids in Abu Dhabi
---
Published 21 February 2019 at 15:17
Tickikids Blog Abu Dhabi > Where to Eat Ice Cream with Kids in Abu Dhabi
---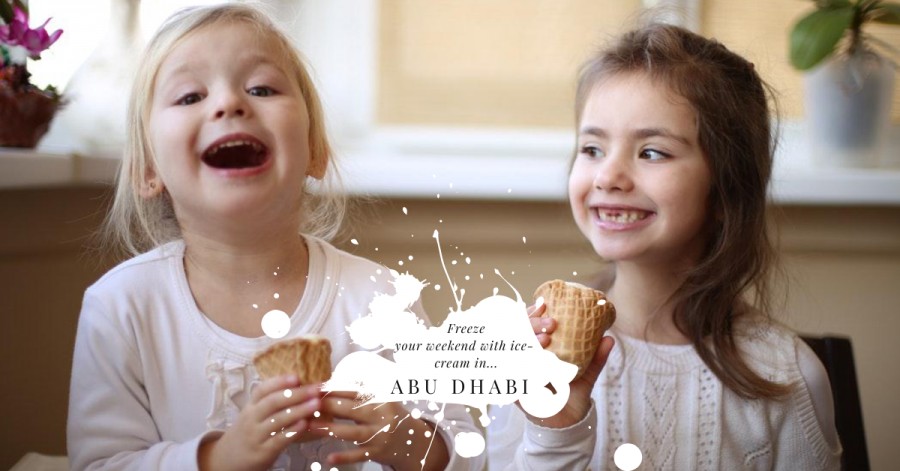 ---
The best time for ice cream is anytime!
It's a well known fact that kids have love for ice cream once they get a first bite of this scrumptious delight! So why not treat your little sweet tooth and chill with the entire family on these sun-kissed days off?

Get the scoop on the tastiest ice cream parlours serving frosty treats with pecan praline, marvelous mochi ice cream, fluffy cotton candy, marshmallow milkshakes, unicorn themed gelato, giant crepes...oh my!
Introducing the UAE's First Jelly Belly Ice Cream Experience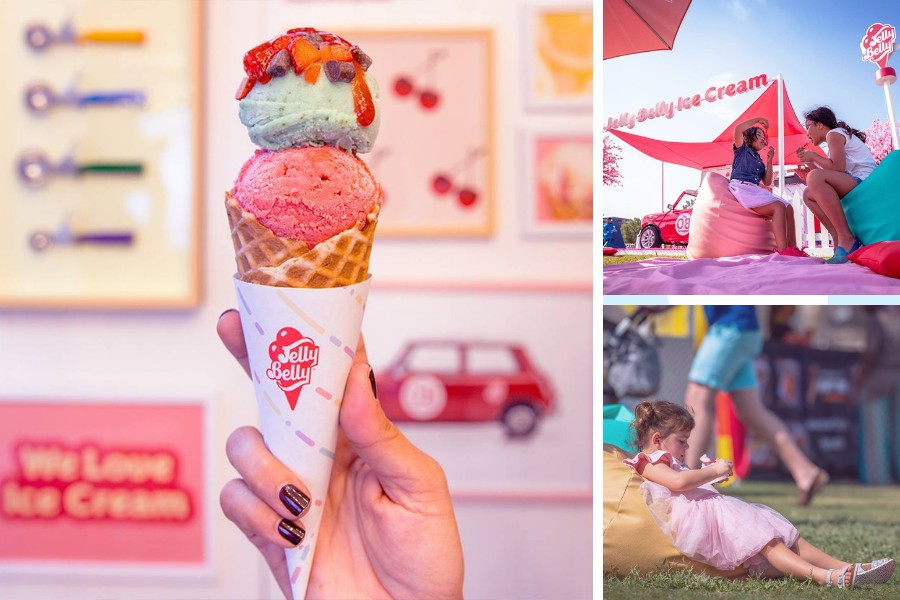 Image Credit: Jelly Belly Ice Cream
With more than 50 authentic flavors, totally delightful toppings, homemade bakery and sauces customers are free to create an infinite array of joyful combinations as imaginative and bold as they are. All served in a fun, friendly and contemporary parlors where true-to-life moments abound.
Find Out More
Enjoy the Japanese dessert experience at its best at M'OISHI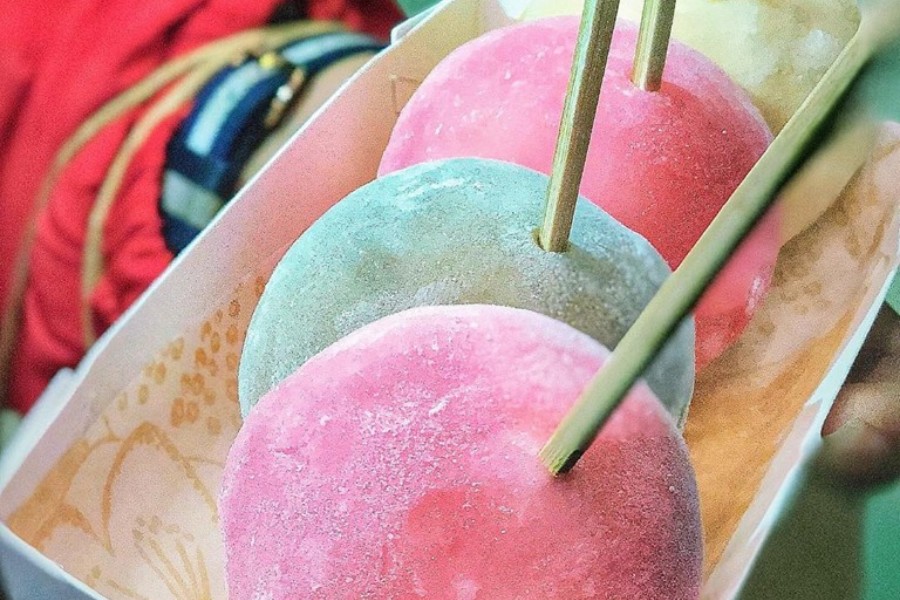 Image Credit: M'OISHI
M'OISHÎ is the leading Japanese ice-cream provider in the GCC, bringing you a fine taste of authentic luxury in a panoply of exciting flavors. M'OISHÎ is committed to delivering premium quality mochi ice-cream that promises to gratify your taste buds and satiate your wildest cravings with every bite.
Find Out More
Craft Burgers & Crazy Shakes - Straight from NYC!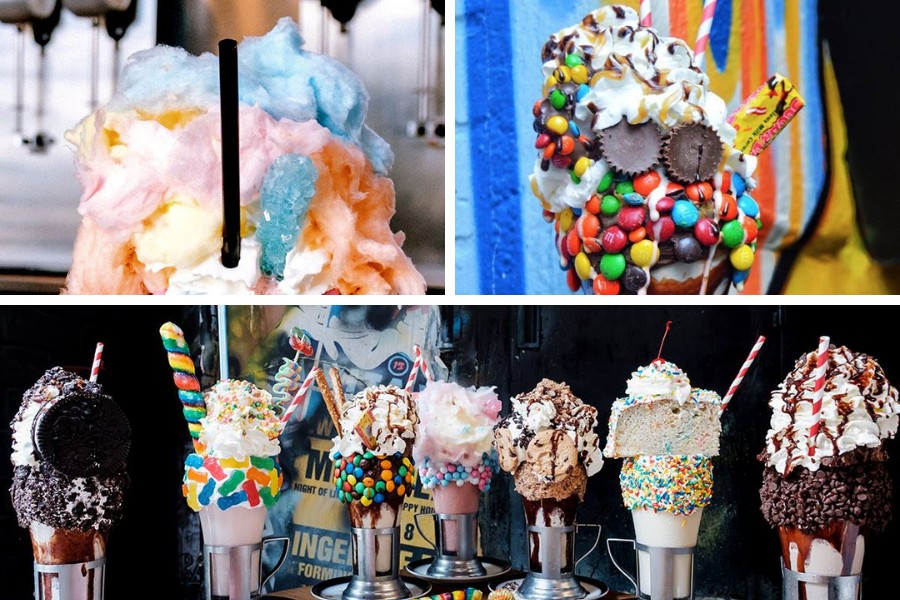 Image Credit: Black Tap Craft Burgers & Shakes Abu Dhabi


The world famous CrazyShake™ milkshakes, making Black Tap Craft Burgers & Shakes Abu Dhabi the must-try destination for everyone. Milkshakes have always been on the menu at Black Tap. They are whimsical, over-the-top, and stacked with toppings like slices of cake, oversized cookies, and studded with old-school candies rolled in vanilla frosting. 
Find Out More
Welcome to the world of Baskin-Robbins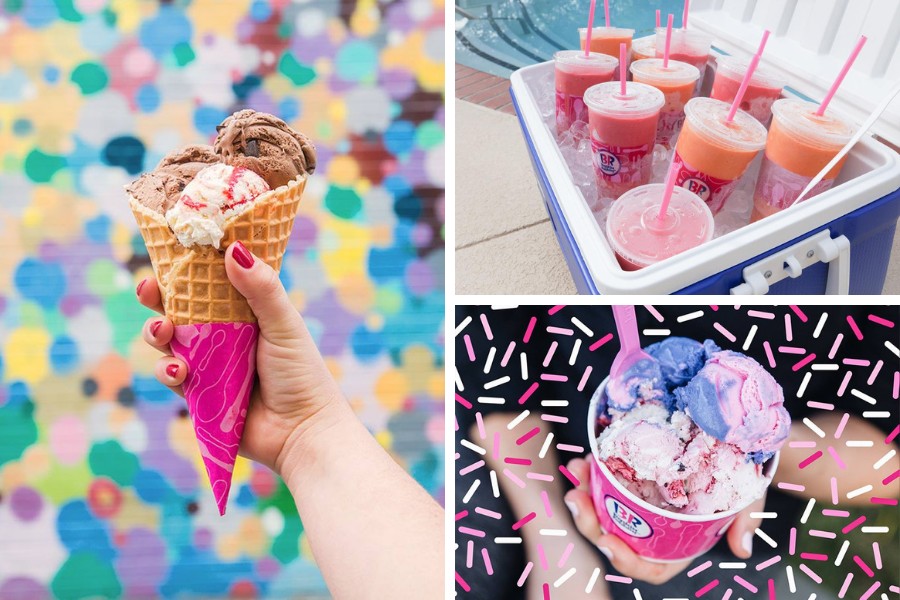 Image Credit: Baskin-Robbins


When you think of ice cream, Baskin-Robbins® is the brand that immediately comes to mind. With the high-quality ice cream, specialty-frozen desserts, beverages and an incredible recipe library of 1200 flavors, it is little wonder that it is absolutely the most preferred ice cream destination in the region.
Fun fact: Baskin-Robbins® is the only ice cream chain in the world that has the unique "31 flavor" concept. It represents a different flavor for each day of the month.
Find Out More
The UAE's premier ice cream van service.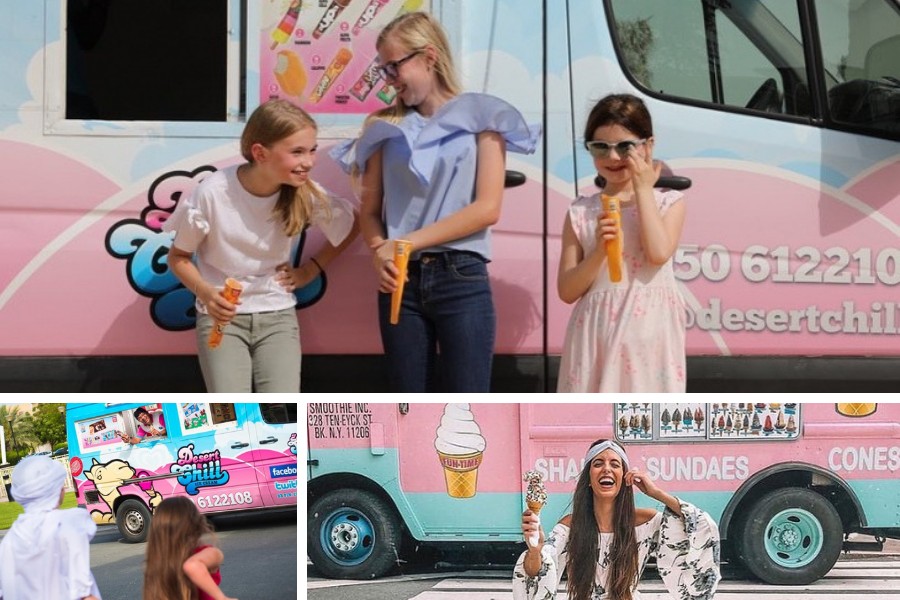 Image Credit: Desert Chill
Forget the jelly, it"s all about the ice cream! Kids and sweet stuff go hand in hand on birthdays and what better way to celebrate than with a visit from the ice cream man for desert! The kids get to rush out and meet the van as it drives up to your venue or home, and of course, the chimes play "happy birthday!" to add the special touch your kids deserve.
Find Out More
Menchie's is spreading smiles one mix at a time!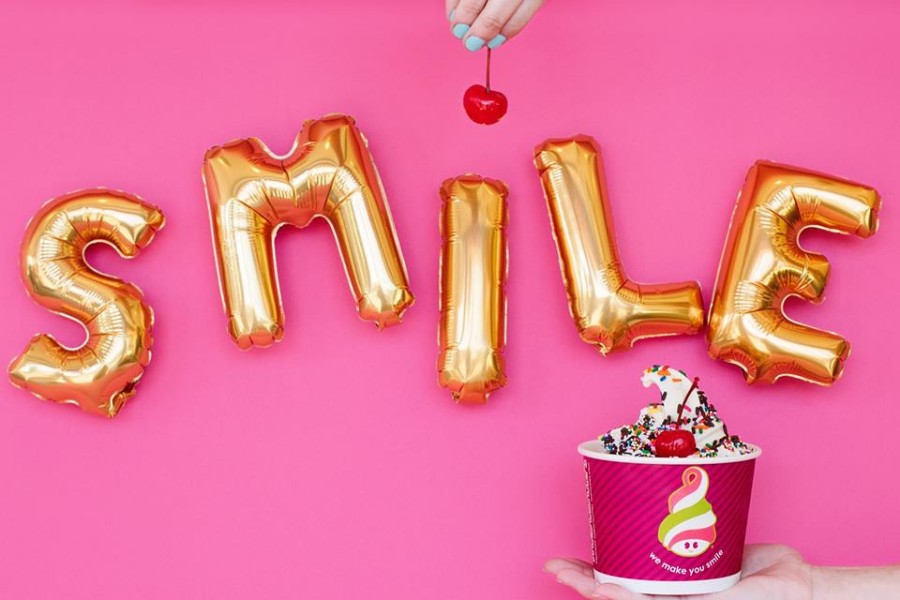 Image Credit: Menchie's Frozen Yogurt
Menchie's aims to have something for everyone by offering non-fat, low carb, no sugar added, non-dairy sorbet, gluten free and vegan options. Being a healthy alternative to conventional frozen desserts, Menchie's line-up stands out from the crowd! You can choose from more than 100 rotating yoghurt flavours and a variety of over 70 delicious toppings for unlimited combinations, ensuring happiness in every cup.
Find Out More
Pinkberry®. It Tastes as Good as it Makes You Feel.


Image Credit: Pinkberry


Pinkberry is an innovative frozen yogurt retailer that launched in West Hollywood, California, in 2005. Today, with over 255 stores worldwide and more than 60 stores in the Middle East, Pinkberry is one of the world's fastest growing global retail brands and continues to lead the category. Pinkberry's flavors and fresh-cut-daily fruit and premium toppings offer an irresistible light and refreshing taste. 
Find Out More


Amazing facts you definitely didn't know about Ice Cream


Ice Cream has been around for so long that no one knows who invented it ( In fact Roman Emperor Nero was probably the first ice cream lover, he loved to eat snow flavoured with juice and fruits)
The first ice cream parlour was opened in NYC in 1776
The most popular flavour of ice cream is vanilla
Some of the weirdest flavours of ice cream that have been manufactured include avocado, garlic, jalapeno and dill pickle which was marketed to pregnant women! (don't forget to read our article about foods you should choose for optimum fertility

)

 Most ice cream is sold on Sunday
"Ice Cream headache" is caused when something cold hits the roof of your mouth (so don't eat it too fast)
The first Saturday in February is International "Ice Cream for Breakfast Day."
The popular ice cream flavour "Tutti Frutti" got its name because it literally means "All Fruits" in Italian.
Ice cream was served to the US soldiers during World War II to keep moral high and the end of World War II was also celebrated with ice cream
The creamy texture on ice cream cones appears due to fats
Over 30% of us are happy to share an ice cream with our dogs and other pets ( in point of fact chocolate is dangerous for dogs, so avoid giving your paw friend  ice cream which contains chocolate )
Subscribe to weekly newsletter from "Tickikids"