Kids Yoga Classes in Abu Dhabi
---
Published 01 March 2019 at 16:48
Tickikids Blog Abu Dhabi > Kids Yoga Classes in Abu Dhabi
---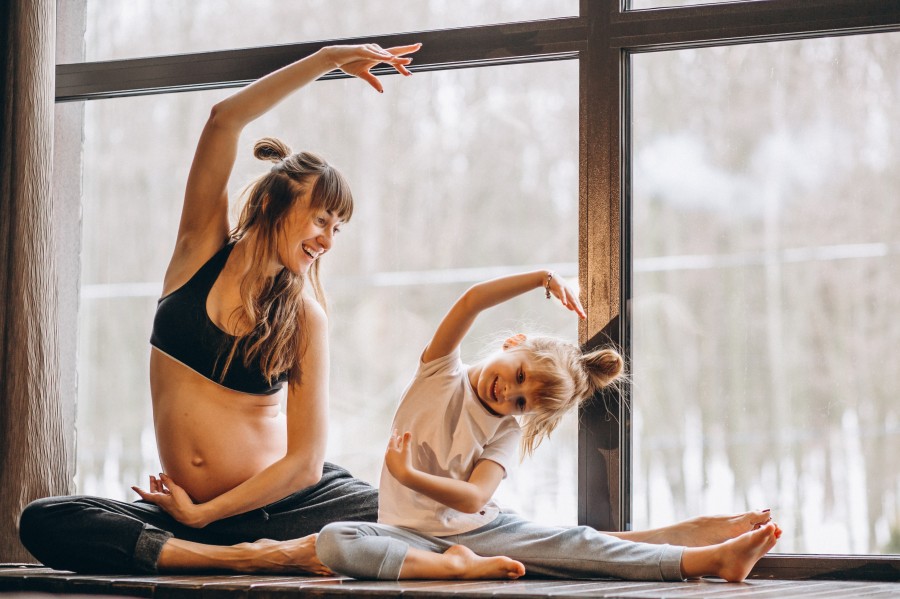 ---
It's never too early to introduce your child to Yoga as it teaches compassion and awareness of others, offers a range of therapeutic benefits, and improves concentration and breathing.

Probably you've already experienced the countless benefits of Yoga for yourself. Just imagine how greatly Yoga would have impacted you as a child! So, If you plan to send your kiddo to yoga class, the good news is that you live in the right city!

In this review, we bring together the leading yoga studios across AD where your little yogi can find stress relief, burn some energy, and practice loving-kindness and relaxation.

When should kids start Yoga? You might be surprised! You can introduce your child to Yoga as early as 12 weeks! 
Welcome Beautiful Souls!


Image Credit: Inner Seed
Inner Seed, a Lifestyle Wellness Hub based in Abu Dhabi, was founded in 2014 with the vision of bringing people together for one purpose: Empowering individuals to be themselves. Its mission is to create a whole and mindful movement across the U.A.E.

Kids classes: When we practice any mind-body activity, children notice how their mind is affecting their body and how their body is affecting their mind. Inner seed experiences techniques for self-health and relaxation that can ease life's challenges as they grow older.
Pilates, Yoga & Dance


Image Credit: Bodytree Studio
Welcome to Bodytree, Abu Dhabi's premier Yoga, Pilates & Dance Studio. A community space cultivates mindfulness & positive change.

Kids yoga sessions teach kids the basics of Yoga and aid better body awareness, self-control, flexibility, and coordination. Yoga can help kids and teens carry these skills beyond class into daily routines. Imagery and music are used as motivational tools in the Kids' classes. This class is interactive and great fun!
Mummy and Baby Yoga strengthen the spiritual, emotional, and physical bond between parent and child. Using interactive, slow-moving postures, the class is ideal for mummies and babies newborn to crawling age. Mummy/Baby Yoga will help you smoothly through the busy early months of caring for a new baby.  
Mummy and Toddler Yoga builds on Mummy and Baby Yoga but targets the next phase of the baby's development and growth process, namely toddlers.
Find Out More
Breathe In, Breathe Out


Image Credit: Hot House Yoga Abu Dhabi
The Hot House was founded in 2014 as Bikram yoga's first home in Abu Dhabi. Its strength derives from bringing a sense of mindfulness and peace to the surrounding community.
Kids Yoga: There's something for everybody! Gymnastics is an incredible way to build strength, flexibility, coordination, grace, and balance. Plant the yogic seeds of mindfulness early on and watch your kids grow to their full potential. 
Find Out More
Be You, and the world will adjust


Image Credit: YogaOne UAE
YogaOne is more than a studio. It is a community for individuals to engage deeply in a journey toward personal growth and well-being. Whether you are new to Yoga; or have been traveling your trip for some time, you will instantly feel welcomed into the YogaOne family. 
Kids Yoga: Kids Yoga uses Yoga as a platform to introduce children to a healthier lifestyle from a young age. The program is adapted from YogaKids International and Rainbow kids yoga. Children's yoga classes are fun, dynamic, and interactive while keeping in mind the safety aspect of each child. This class will emphasize cultivating kids' love and interest for Yoga rather than memorizing or perfecting challenging asanas. They also learn basic techniques for relaxation, self-control, and stress release to improve their overall health and well-being.
Find Out More
Yoga is for everyone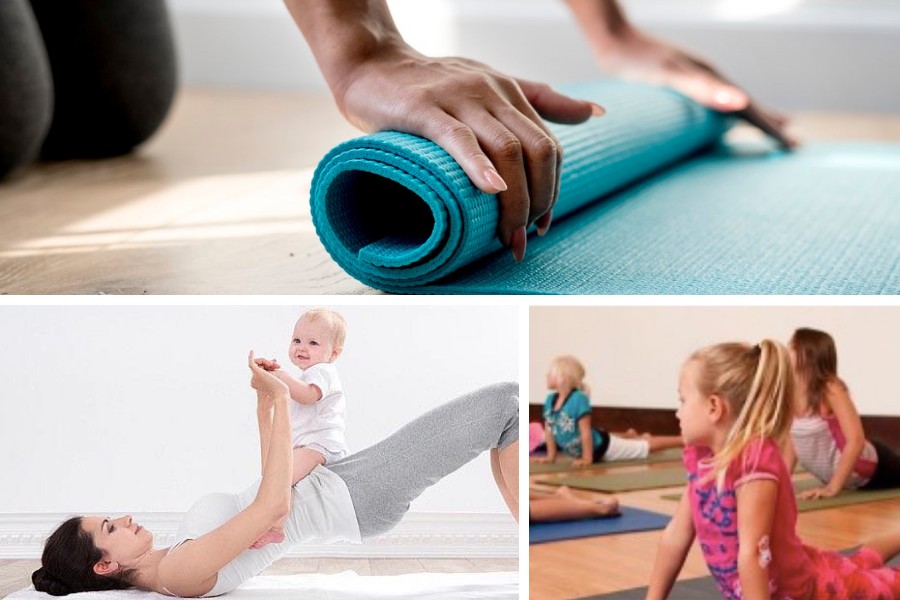 Image Credit: Advantage Sports UAE, Pexels
Advantage Sports Services is one of the most respected and well-known sports training companies in the UAE, is a market leader in its field, and is well known for its sporting and fitness programs in the Emirates. 
Mum & Baby Yoga is a class that stimulates all the senses for baby, gives mum a good stretch, helps her to regain strength, and of course, is a chance to spend some quality bonding time with your little one. Yoga improves the function of all body systems, including digestive, circulatory, nervous, and balance systems. Each session incorporates handling, touching, and movement. These actions all help to encourage crawling, which is a hugely important neurological developmental milestone in a baby's life. This class is suitable for babies from 8 weeks until a baby is ready to crawl.
Find Out More
6 Amazing books about Yoga for kids


Nursery, school, clubs, libraries, family commitments....nowadays, kids are so busy that it could be challenging to involve your little kiddo in something new. 
Don't lose courage, mommy! These books will introduce children to Yoga's fun and healthy joys in the best possible way!
Yoga Babies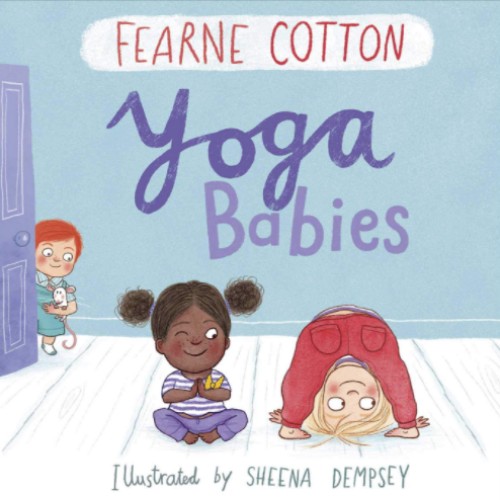 We're the Yoga Babies. Look what we can do!
The Yoga Babies love to have fun trying new poses. Sometimes life is busy and tricky, but not to worry! Yoga can help everyone chill out. Follow these babies big and small as they practice Yoga at home, in the garden, and before bedtime, then you can have a go at home, too!
Age: 2-5 years
Yoga Bug: Simple Poses for Little Ones 

Kids love bugs—what's a better way to get them excited about yoga than with the help of our multi-legged friends? This delightfully illustrated board book brings the fun and benefits of authentic yoga practice to infants and toddlers.
Yoga Bug guides children through ten authentic yoga poses named after insects that unfold in an irresistibly whimsical flow of play, imagination, and movement. Kids will want to return to them again and again.
Age: 2-5 years
Good Night Yoga: A Pose-by-Pose Bedtime Story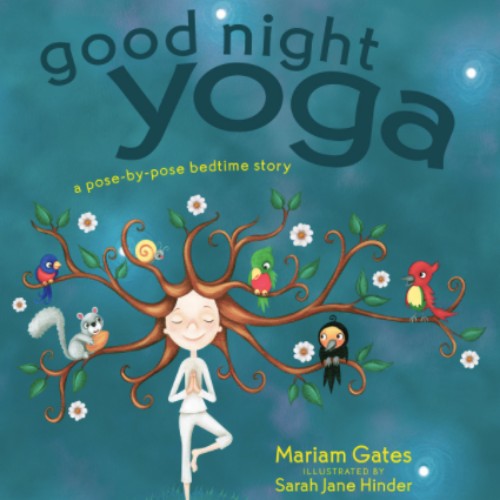 This beautifully illustrated, full-color book tells the story of the natural world as it closes down for the night while teaching children a simple flow of yoga postures inspired by their favorite characters from nature. Moving from "Sun Breath" to "Cloud Gathering" to "Ladybug & Butterfly" and more, readers learn techniques for self-soothing, relaxing the body and mind, focusing attention, and other skills that will support restful sleep and improve overall confidence and well-being.
Age: 4-8 years
Yoga Bunny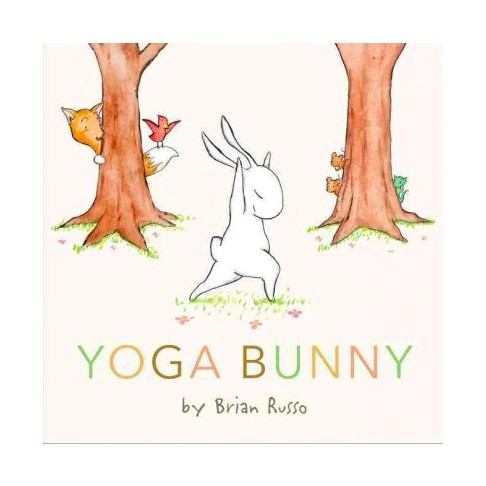 Relax and unwind with Yoga Bunny!
It's a perfect day for Yoga, and Bunny is practicing his poses and wishes his friends would do yoga with him! But Lizard is too tired, Fox is in a rush, and Bird has the hiccups. Will Bunny ever get his friends to slow down and realize that Yoga might be the solution to their problems?
Age: 4-8 years
I Am Peace: A Book of Mindfulness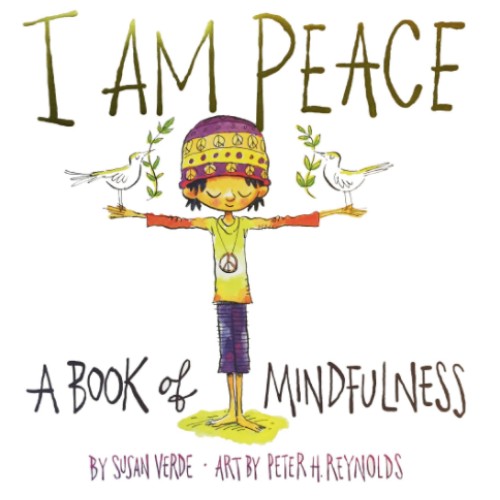 Perfect for the classroom or bedtime, Susan Verde's gentle, concrete narration and Peter H. Reynolds's expressive watercolor illustrations bring the tenets of mindfulness to a kid-friendly level. Featuring an author's note about the importance of mindfulness and a guided meditation for children, I Am Peace will help readers of all ages feel grounded and restored.
Age: 4-8 years
Yoga For Kids: Simple First Steps in Yoga and Mindfulness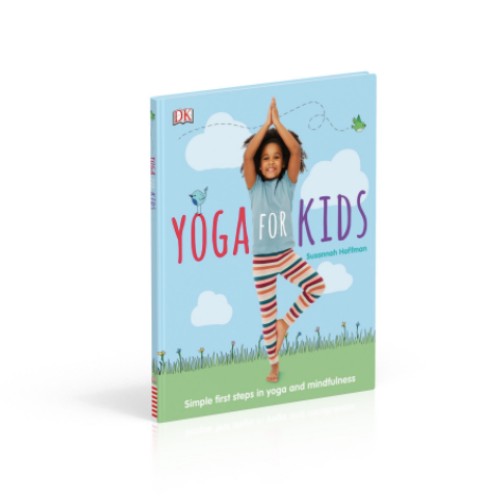 Teach your kids about yoga and mindfulness with this mindful yoga activity book with more than 50 poses and activities. Yoga is a great way to teach children about relaxation, meditation, and peace - while having fun simultaneously.
This book is packed with yoga activities for kids and mindful games - they can stretch into tree pose, bend into butterfly pose, learn how to make a mindfulness jar, and find out why and how we should stretch through a series of fun yoga poses and sequences.
Age: 6-9 years
Subscribe to weekly newsletter from "Tickikids"