Upiopi: holistic out-of-school activities for kids brought right to your home
---
Published 09 September 2021 at 18:52
Tickikids Blog Dubai > Upiopi: holistic out-of-school activities for kids brought right to your home
---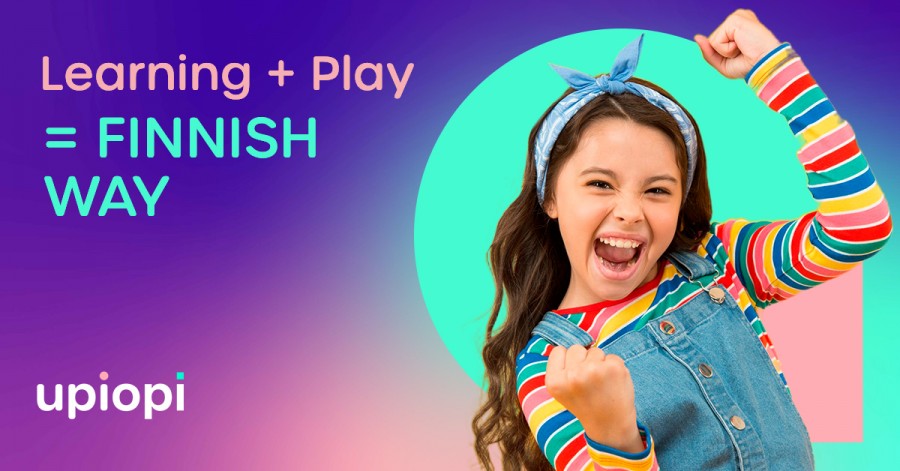 ---
Have you ever wondered how we, loving and caring parents, can prepare our kids for the future? Which set of skills will children need in this ever-changing world? How to motivate kids to learn but not to put too much pressure on young minds? Brainstorming ideas on how to equip our precious little ones with knowledge and which exactly competencies they really need for the future might give you a migraine or a couple of sleepless nights, but, to our luck, the Nordic professionals in children education and learning have a solution to offer.
Meet Upiopi, the experts of fun and stress-free education in Dubai. Upiopi is a provider of online live after-school activities that are carefully designed by Nordic educationists based on the world-famous Finnish approach to learning. You probably wonder what makes the Finnish educational style so remarkable.
The top value of the Finnish approach to learning is creating safe and worry-free environment for little learners. That is why Upiopi coaches ensure that each lesson or program is delivered in a fun, laughing, and rewarding atmosphere.
Upiopi online learning sessions are conducted in small groups up to 8 or 10 children depending on kids' age. Taking children out of stressful, crowded surroundings and putting them into smaller and relaxed settings allow Upiopi teachers to enhance child's ability to absorb new information and make sure that every child is highly engaged. Upiopi experts bring virtual after-school activities to the top level as they aimed to teach the generation Alpha (born 2010-2022) crucial future skills, meaning that the Upiopi classes are carefully developed based on the principle of balancing four skills of happy, creative, active and smart in one joyful and holistic learning experience. What is more, with Upiopi you shouldn't worry about kids spending too much time on screens: all Upiopi lessons are delivered within healthy screen time boundaries with each session lasting 45 minutes.
Having developed a broad spectrum of virtual camps, after-school programs, and enrichment lessons to teach children crucial skills in a creative and practical way, Upiopi is primed and ready to invite kids aged 5-10 to the magnificent and fascinating world of art, science, and fun.
Into Dance: Creative Dance Lesson


Dance is a wonderful activity for kids of any age! Not only is it a balanced form of physical exercise, but it also sparks creativity, boosts confidence, develops self-expression and improvisation skills. With Upiopi your child has an amazing chance to dive into the world of street dance, learn warm-up routines and modern dance techniques. The end of the session will be dedicated to relaxation and cool-down activities to help kids to regulate their energy once the dance lesson is over.
Fees: $18 (67 AED)
Age: 5-10 years
Date: 13th of October
Into Arts: Creative Arts Lesson


Upiopi educators are convinced that art and drawing encourage fine motor skills, neural and sensorial development. The magical realm of art and drawing is calling! During Upiopi's art lesson kids will examine the world of colour, learn about basic drawing materials and how to use them, create simple pictures and get some home assignments for further practice.Fees: $18 (67 AED)
Fees: $18 (67 AED)
Age: 5-10 years
Date: 14th of October
Mysteries of the Glittering Cave: Chemistry, Programming and Deduction Science Program
While participating in the Mysteries of the Glittering Cave program children will be taught about programming, chemical reactions, problem-solving, and deduction in a fun, practical, and active way. With little help from parents and Upiopi coaches, children will conduct a range of spectacular experiments, learn about different types of chemical reactions, properties of air, and even prepare slimes using household supplies!
The program consists of five lessons, each available for separate purchase:
•    Curious Colourful River: Colour science lesson
•    Slimy Surprise: Liquid and Goo Science Lesson
•    SOS: Water and Air Science Lesson
•    Crystal Rain: Crystal Science Lesson
•    Glowing Bubbles: Water Behavior and Observation Science Lesson
Fees: $98 (360 AED)
Age: 5-10 years
Date: 13th of September to 11th of October (5-day program)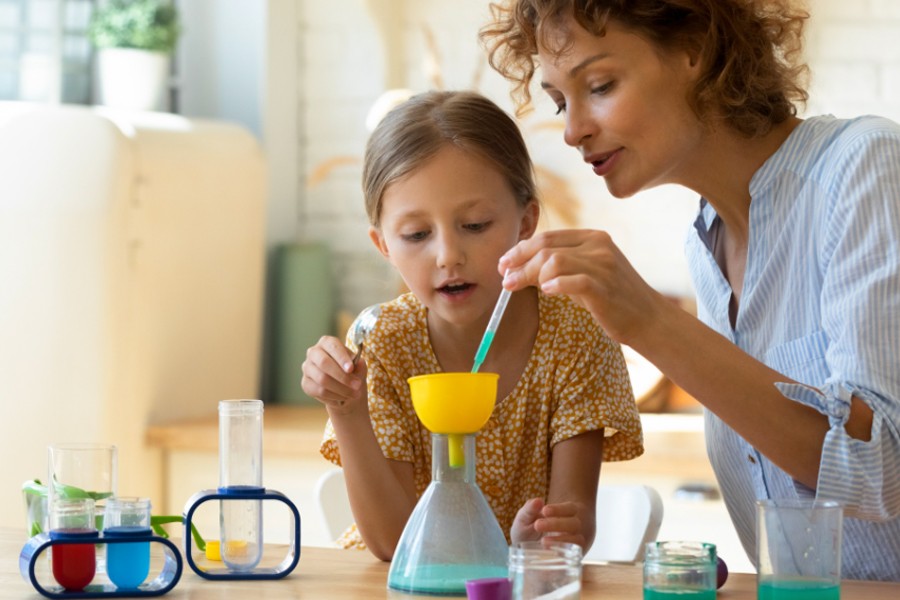 Mrs. Noblegas's Floury Dilemma: Chemistry and Creativity Science Program
During this program, kids will help the main characters of the adventure story and learn chemistry basics right in the kitchen! They will also improve communication and empathy skills, develop creativity and handcrafts, practice numeracy and categorization using all the senses, discover basic programming concepts.
As well as the previous one, this program includes five lessons available for separate purchase:
•    Sugar Castle's: Colour and Math Science Lesson
•    A Messy Kitchen: Cleaning Science Lesson
•    Gems in Hiding: Germs Science Lesson
•    Hair Standing: Electricity Science Lesson
•    Dough Dilemma: Baking Science Lesson
Fees: $98 (360 AED)
Dates: 15th of September to 13th of October (5-day program)
Age: 5-10 years
Upiopi after-school programs are covered by a money-back guarantee and if you are not satisfied after your child attended a lesson, you can request a full refund within 24 hours after the first lesson has ended.

Finnish out-of-school activities and enrichment classes moved to online space and bring a very different kind of learning to kids in Dubai. Treat your children with an unforgettable experience at comfort of your home and see them being joyful and engaged in learning. To find out more about the offer of Upiopi enriching activities, make sure you are following them on Instagram and Facebook.
Find Out More
by Marina Pisarevskaia

Subscribe to weekly newsletter from "Tickikids"