7 Spooky Ideas for Throwing a Spectacular Halloween Party for Kids
---
Published 03 September 2021 at 14:43
Tickikids Blog Dubai > 7 Spooky Ideas for Throwing a Spectacular Halloween Party for Kids
---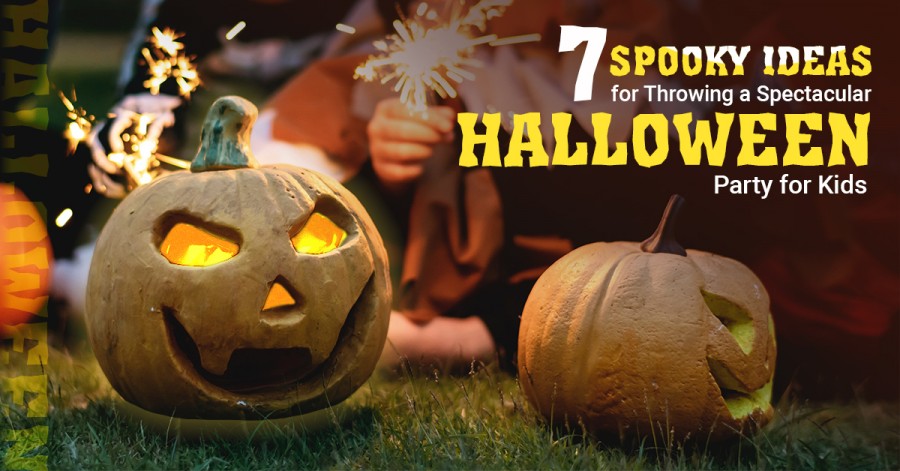 ---
Halloween is upon us and pretty soon trick-or-treaters will be out in force, transformed into ghoulish creatures as they knock on doors for sweets. Halloween first originated in Celtic-speaking countries, later spread to North America and now it is fast gaining popularity in Dubai. We have been dubbed the coolest family resource in Dubai, so who better to ask for their ideas for throwing a memorable spooky Halloween party? Whether you are hosting a kids' Halloween costume house party, attending haunted attractions or going trick-or-treating, we've got you covered with exceptional Halloween party planning. With tips on everything from spooky-cute invitations, decorations and pumpkin carving to impressively scary costumes and freaky surprises, prepare for a night full of hair-raising entertainment!
Halloween Sweets


Image Credit: Sugarfied and Co.

We all know that Halloween is ultimately all about the treats. Halloween sweets is one of the best parts of the holiday. So grab the funny orange trick-or-treat buckets with the happily smiling pumpkin for the little ones and fill them with sweet treasures. At Sugarfied and Co., a retail confectionery store that is conveniently located at The Beach opposite JBR and at Riverland in Dubai Parks and Resorts, you can find everything from Halloween-themed marshmallows, Candied Apples, Caramel Apples, Candy Fan Toys, freshly made handmade Belgian chocolate treats and truffles, soft and hard candies, freshly made caramel, Jelly Belly, gums, lollipops, handmade Fudge made fresh in store as well as sugar free sweets, candy bags and a ton of other treats that will delight kids and adults. Online ordering and delivery is also available through Sugarfied & Co.'s website or via the app that can be downloaded on Google Play or App Store.
Moreover, Sugarfied and Co. provides not just sweets and treats but also a fun and entertaining environment with some learning as well. As a part of the kids Halloween party program, book a Sugarfied Class at Sugarfied and Co. and get your kids to enjoy making their own caramel apple and chocolate dipped pretzel and take home a special gift package that includes the treats kids have made, their own selection of pick n mix and a voucher for a free ice cream cone. The class lasts 90 minutes and is designed for kids 5 years old and above. In addition, you can go with your kids for a private Sugarfied Tour to learn from experienced and highly trained staff about how fresh caramel and chocolate treats are made as well as to hear about the history of candy and the interesting stories behind them. It's just like being in the film, Charlie and the Chocolate Factory! What a great idea for kids' Halloween fun!
Sugarfied Tours & Classes must be booked in advance. To book, simply email at info@sugarfiedandco.com.
To find out more about Sugarfied & Co. and its awesome assortment of sweets, check out Sugarfied and Co's website or its social media pages @sugarfiedandco. Or simply visit one of the Sugarfied & Co. locations.
Store Locations:
The Beach, JBR Shop 3610, The Beach (opposite JBR)
Tel: +971 4 554 1151
Opening Hours: 10AM-12AM (Sun-Wed), 10AM-1AM (Thurs-Sat)
Shop 9A-7, Boardwalk District Dubai Parks & Resorts
Tel: +971 4 258 5824
Opening Hours: 10AM-11PM (Sat-Wed), 10AM-12AM (Thurs & Fri)


Party Theme and Invitations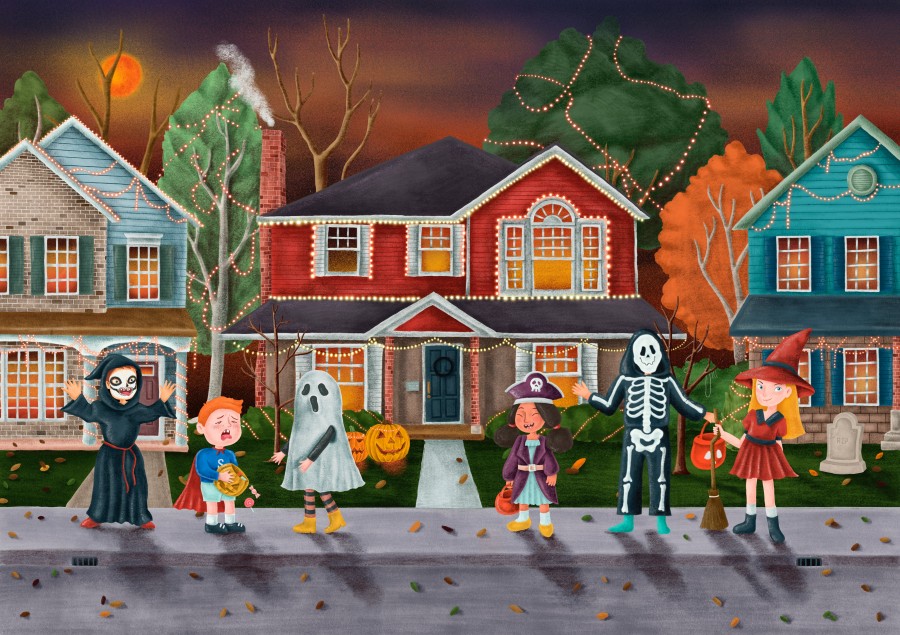 Photo by rawpixel.com / pexels


First things first! A carefully curated theme makes any Halloween bash. Let your kids' imagination run wild with ghoulish ideas that will have your little ghosts and ghouls screaming with delight. Harry Potter, wicked witches and vampires or a murder mystery party? Or maybe you fancy throwing a scary clown and carnival party?
Once you've chosen a theme, it's time to think about the size of the guest list and pick the matching invitations. Fill in all the gory details of your Halloween party and invite friends in advance, preferably at the beginning of October. Advance planning makes it easier for other parents to dress-up their monsters and get them into character.


Halloween Decorations


Photo by rawpixel.com / pexels


Halloween is an ideal opportunity to get creative. If you have an hour to spare, there is nothing to beat homemade decorations, and you won't need to break the bank either. Plus, if you get the kids to work on some elements you will free up more of the day for other party preparations. No one expects you to recreate the set from a horror movie in your front garden. Just a few small touches can make all the difference. First impressions count! A super scary front door, a classic Halloween pumpkin jack-o'-lantern, lights, scary signs and cobwebs crawling with giant dangling spiders will immediately get your guests in a party mood.
For a less-mess option, children's party venues for a scarily ambitious Halloween bash are the perfect alternative. Normally they offer entertainers, spooky decorations, terrifying props, creepy costumes and, of course, super fun activities to keep children overexcited.


Costumes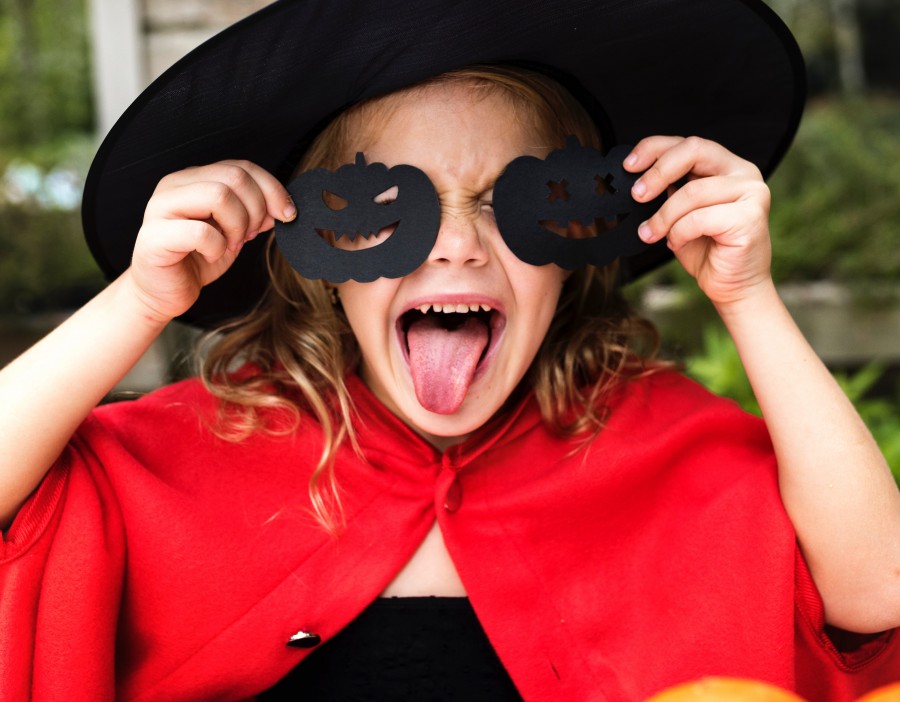 Photo by rawpixel.com / pexels


Whether you are heading out to trick or treating or hosting your very own Halloween party, you should make your choice from a ready-made outfit or a homemade costume. Long gone are the days of dressing up as a humble pumpkin and these days the possibilities are endless. Once you have chosen a character for your little monster, we would recommend you to make your way to the Halloween costume shops, where you will find everything you need to complete the look. They are certain to make your hair stand on end and make your kid's Halloween downright blood curdling.


Food and Drink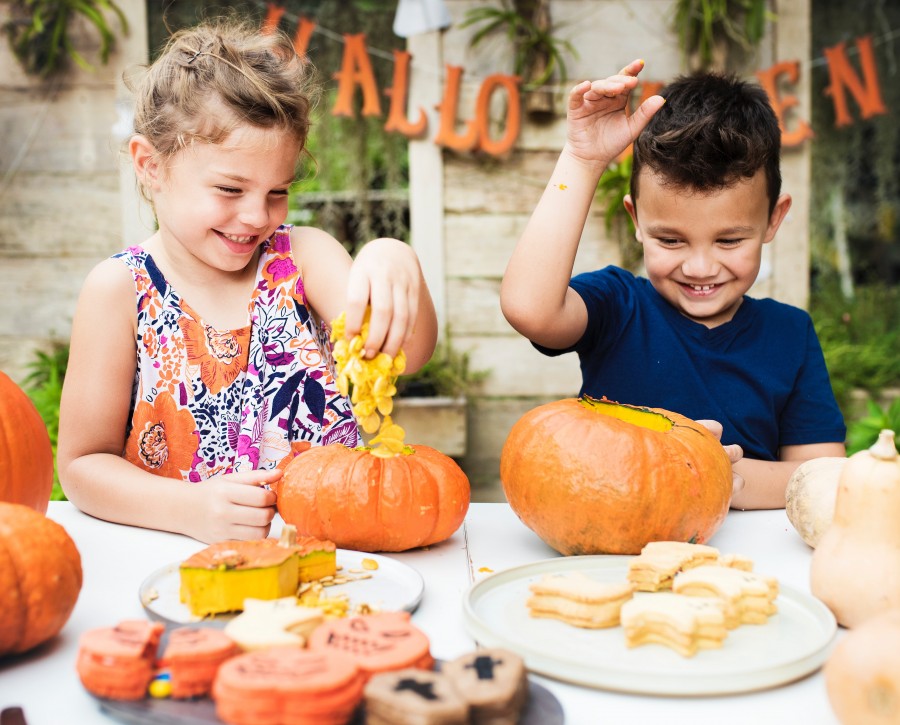 Photo by rawpixel.com / pexels


A few spooky snacks and terrifying sweet treats are a must on fright night. Why not impress the kid's friends and their parents with your creativity. Simply pick up Halloween party food recipes to keep all ages happy and have lots of fun with kids in the kitchen. They can get involved with making cupcakes or biscuits and learn about different ingredients when designing the scary creatures on top.
Your little Draculas can quench a deadly thirst with kid-friendly Halloween punch or ghoulish squash of cranberry juice, lemonade and fresh lime. Don't forget to serve your drinks and food with matching Halloween tablecloths, cups, centrepieces, bowls and themed accessories.


Halloween Games and Activities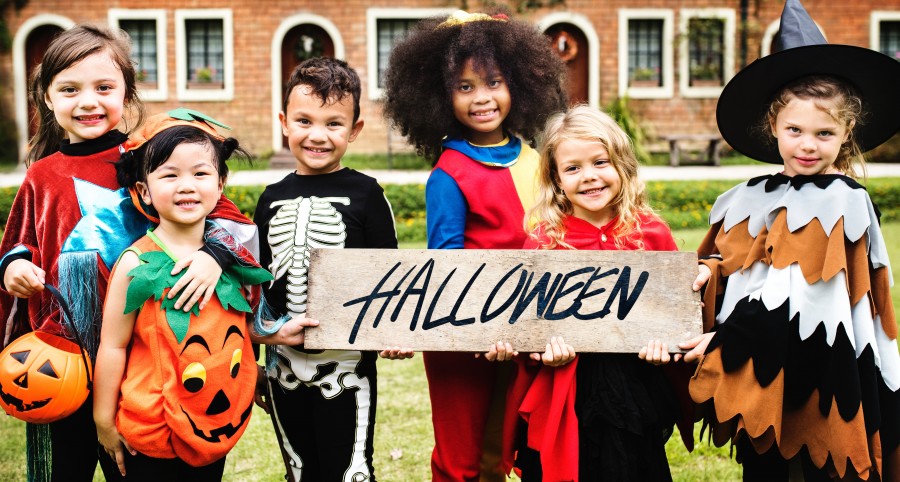 A kids' Halloween party wouldn't be complete without funny games. A great source of entertainment for kids of all ages is going trick or treating. Take your kids out in small groups as this is one of the safest ways to approach this activity in a big city. If you don't fancy traipsing up and down the street knocking on strangers' doors, you can organise a trick-or-treat treasure hunt in your own house. Hide sweets around the room or garden if you have one, turn down the light and get the little guests to hunt them out with torches.
Another twist on a Halloween classic is apple bobbing. You will need some plastic sheets on the floor, two washing up bowls and plenty of tea towels or kitchen paper. Fill the bowls with water, place some apples afloat, and tell the kids to fish out the fruit using only their mouths.
Halloween charades with scary book and movie titles is a fun party game that kids and adults of all ages will enjoy too.


Halloween Science Experiments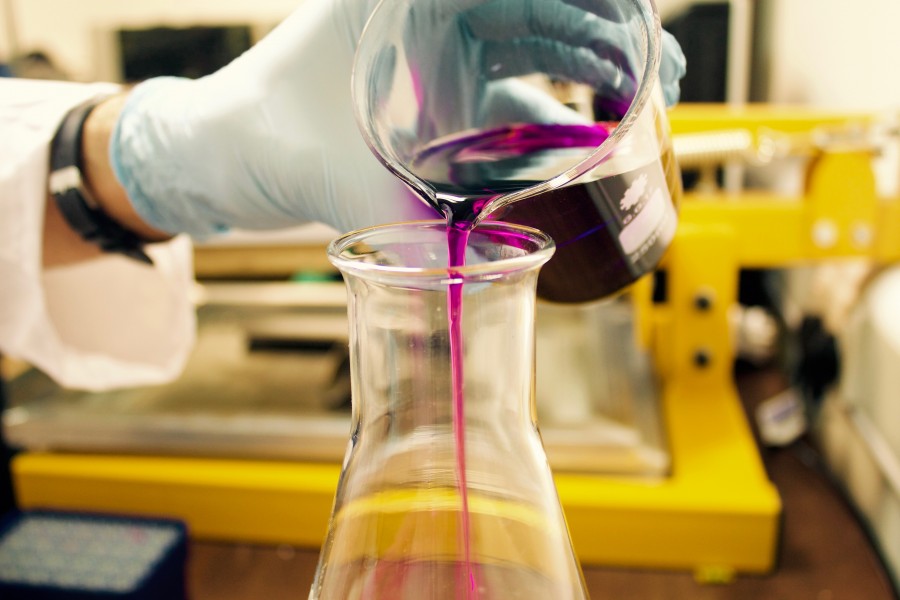 Photo by Louis Reed / unsplash


How about a witchy laboratory or pumpkin lava lamps to capture kids' interest and imagination during the party? There are so many spectacularly spooky activities with a ghost and monster theme for young scientists! Opt for some Halloween-inspired scientific resource packs with a series of children's science experiments. They normally contain details of what you will need along with step-by-step instructions on how to carry it out.


By Anna Khan
Subscribe to weekly newsletter from "Tickikids"