The most inventive gifts for kids to spark their imagination
---
Published 21 November 2019 at 19:02
Tickikids Blog Dubai > The most inventive gifts for kids to spark their imagination
---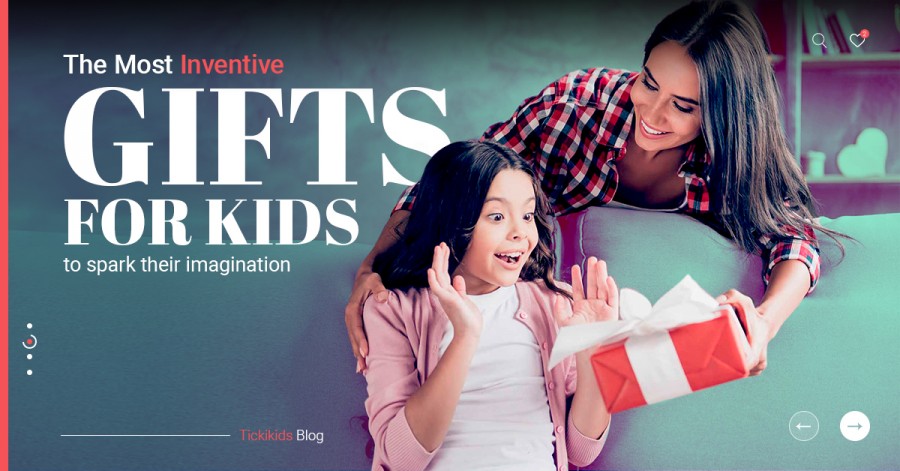 ---
Looking for a gift for a child who already has everything? Not sure where to start with your gift shopping for your own kids, their classmates, your nieces or nephews? Don't despair! You will be spoilt for choice with our selection of original items all available to buy online or in stores across Dubai. These unique children's presents will incentivise them to be on their best behaviour from now on. From pretty eco-friendly tableware and road track sets to tactical board games, a space and planetarium projector, 3D pens, app-enabled robots and drones, we've rounded up the most marvellously imaginative, kid-approved gifts for everybody from babies to teenagers.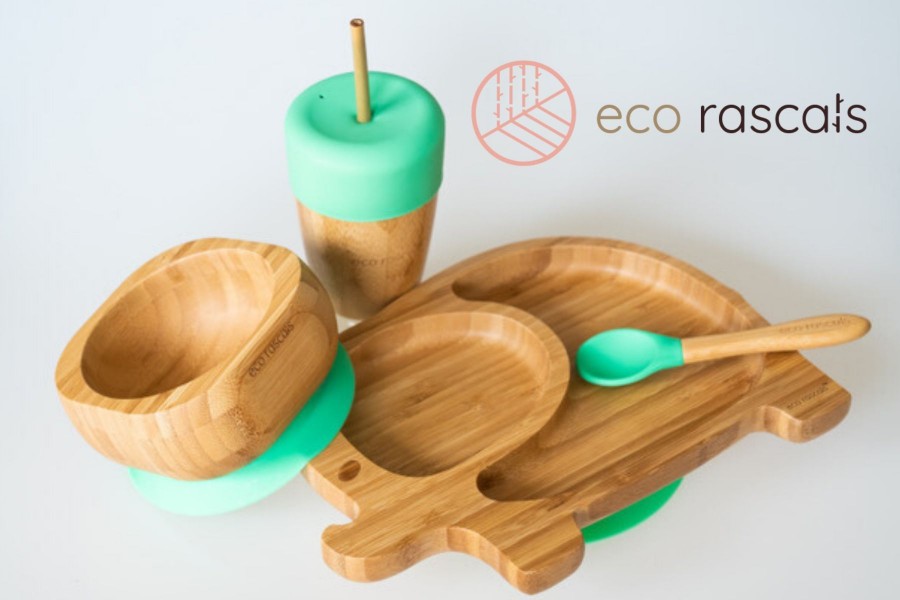 Photo Credit: Eco Rascals


When it comes to natural, plastic-free, non-toxic, stylish and sustainable tableware products for young families with kids, bamboo is second to none. With expectations of quality higher than ever, Eco Rascals, an Abu Dhabi based company owned by two mums, creates a beautiful range of pretty practical zero-waste products for your little ones. Their signature elephant shaped plates are made from organic bamboo, which is a great alternative to plastic as bamboo is an anti-microbial and anti-bacterial material and is resistant to odours, heat, water and stains. Another bonus? Each plate is sold with a detachable silicone suction base that prevents tiny people from tipping it over. Detachable silicone suction bases are made from FDA approved 100% silicone, free of plastic, BPA, PVC, lead and phthalates. It's a perfect gift for all occasions and guaranteed to make every mealtime an absolute delight. Let your child wolf down meals from this lovely elephant shaped set, which is sure to make parenting simpler and eco friendly!
Age: 6 months - 5 years;
Price: 135 Dhs including free delivery within the UAE;
Contact details: 0508443211, hello@ecorascals.com. Follow them on Instagram or Facebook @ecorascals.


Video Credit: TOYBOX.ae


For little racers the possibilities are endless with the flexible Road Track Set by Waytoplay distributed by Toybox.ae in the UAE. Whether you are extending your already gorgeous track or only at the starting line, with multiple track configurations children can build an impressive road track, or easily connect to other road segments to expand their road network. Straights, curves, parking spaces, roundabouts and junctions are made of high quality child-safe rubber. Simply roll out an adventure anywhere and anytime. Indoors or out, this set will provide hours of rubber-burning fun! The beach, deep pile carpet or a bumpy garden path, turn any place into your "waytoplay". Established in 2005, this Dutch brand with a state of the art manufacturer in Germany prides itself on its safe materials that are sourced and certified in Germany to the highest European EN71 safety standard for toys. Watch your kids create their very own circuits and road maps for their favourite toys and vehicles. It's truly one of the most exceptional gifts for kids aged 3+.
Age: 3+;
Contact details: 058 5904407, contact@toybox.ae.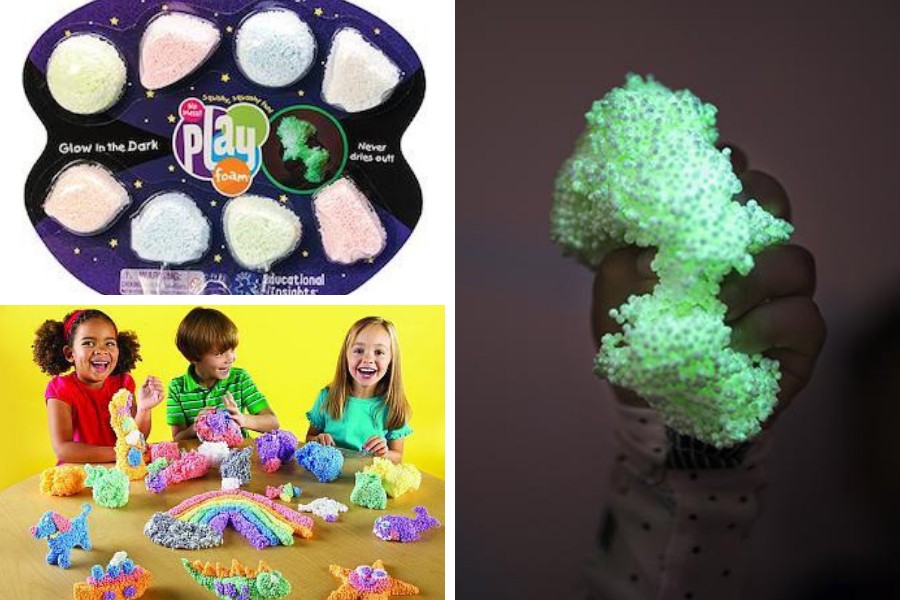 Photo Credit: Educational Insights


Being 3 and over is all about creativity and imagination. This hilarious award-winning PlayFoam will make art creation easier and entertain your little ones in the early hours of big day mornings! Its lightweight foam-sculpting material doesn't crumble, stick to skin or surfaces, and its non-toxic formula never dries out. There is a vibrant selection of PlayFoam sets at the Educational Insights online shop entirely dedicated to children's stuff. Whether it's a set of 4 or 8 pods, classic, sparkle or glow-in-the-dark ones, it undoubtedly will go down a treat. Gift these squishy and squashy colourful PlayFoam pods to your kids and they will just love their festive day.
Age: 3+
Price: AED 78.00.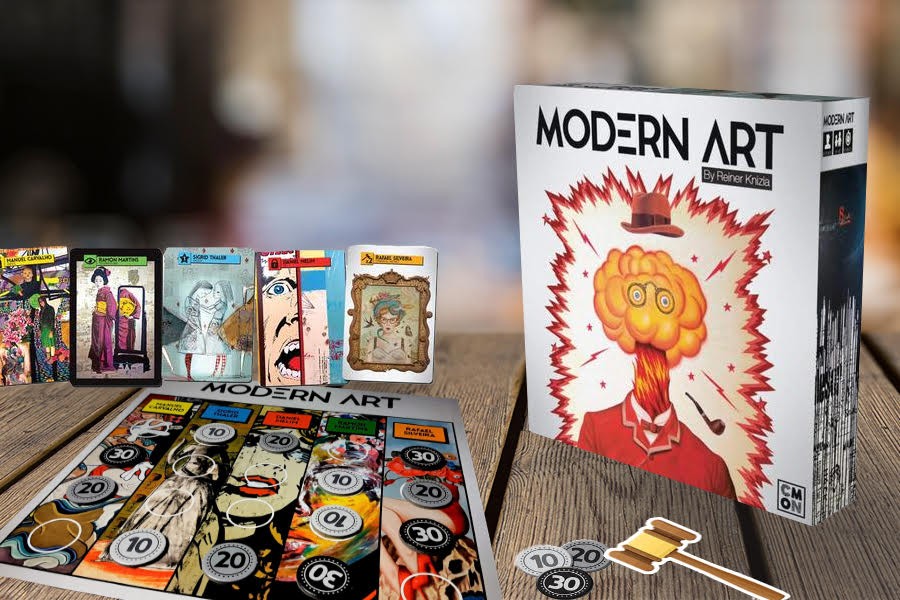 Photo Credit: CMON


This is basically a modern classic high stakes art auction game. We predict this product will sell-out fast, so check out a video review and purchase it sooner rather than later. This engrossing tactical board game with 5 different types of auctions to compete in requires a different skill set. You control a world-class museum and hope to make a pretty penny out of buying and selling masterpieces of modern art. Over the course of four rounds, each player will get a chance to auction off paintings. The more popular the artist, the more money you can make on a sale. The winner will be the one who has earned the most money for their museum. Only a single-minded attitude will help you to walk away the winner. Get ready to say goodbye to your friends for the next month as the whole family will be addicted.
Age: 10+
Price: AED 138.00.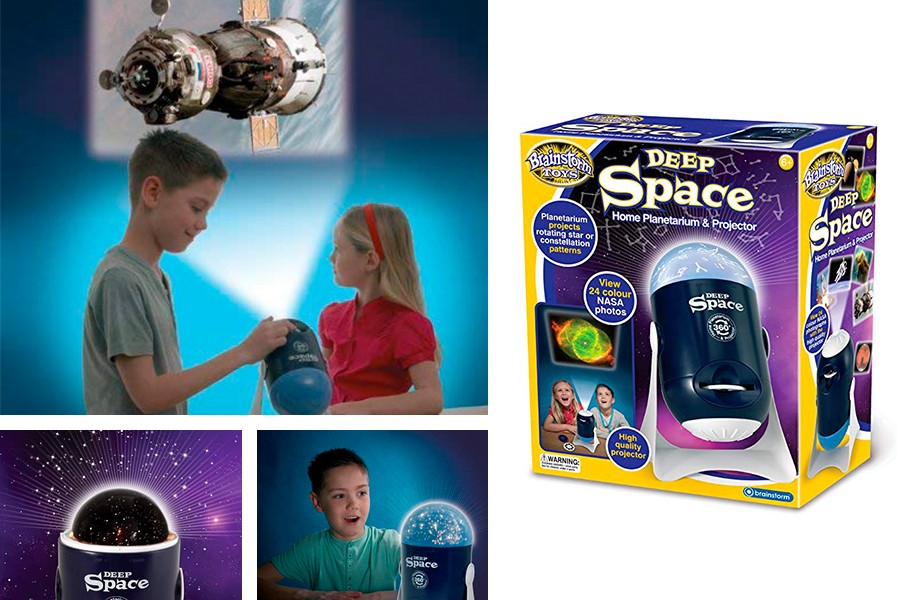 Photo Credit: Brainstorm


Let your kids explore the mysteries of space with the Deep Space Home Planetarium and Projector. This table top planetarium and projector has its own stand and the main body of the unit rotates so you can use either the projector or the planetarium. The planetarium includes two domes, one projecting moving star patterns and the other projecting constellations in the ceiling and onto the walls. Swivel the unit around and use the projector to view 24 colour NASA and Hubble Telescope photographs of spacecraft, astronauts, planets and nebulae from three interchangeable slide discs. But for a truly immersive experience, there is a colourful educational booklet about the night sky featuring fascinating information about each NASA photograph.
Age: 6+
Price: AED 270.97.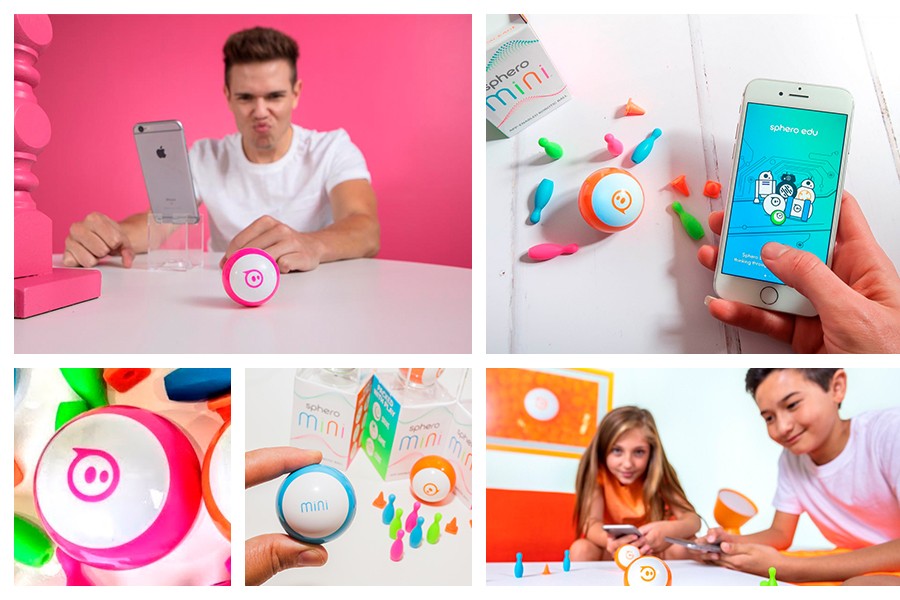 Photo Credit: Sphero


This is probably what your kids really want. The credentials of this rather awesome, ping pong ball size app-enabled robot are impressive: drive Sphero using different modes with the Sphero Mini app, or just by using your face. Yes, you read that right. Face Drive is a hilarious new feature that uses your facial expressions to drive the ball. Sphero's games are just addictive fun – use the ball as a controller to shoot your way through space, race a ship through a tunnel, or rotate your ball to destroy a polygon of bricks. Your smart whizz-kid can also download the Sphero Edu app and program their robot using JavaScript. Packed with teeny tiny tech, Sphero Mini has a little gyroscope, accelerometer, LED lights, and colourful, interchangeable shells, so you can easily switch one out to suit your mood. 
Age: 8+
Price: AED 184.99 including VAT, plus free shipping.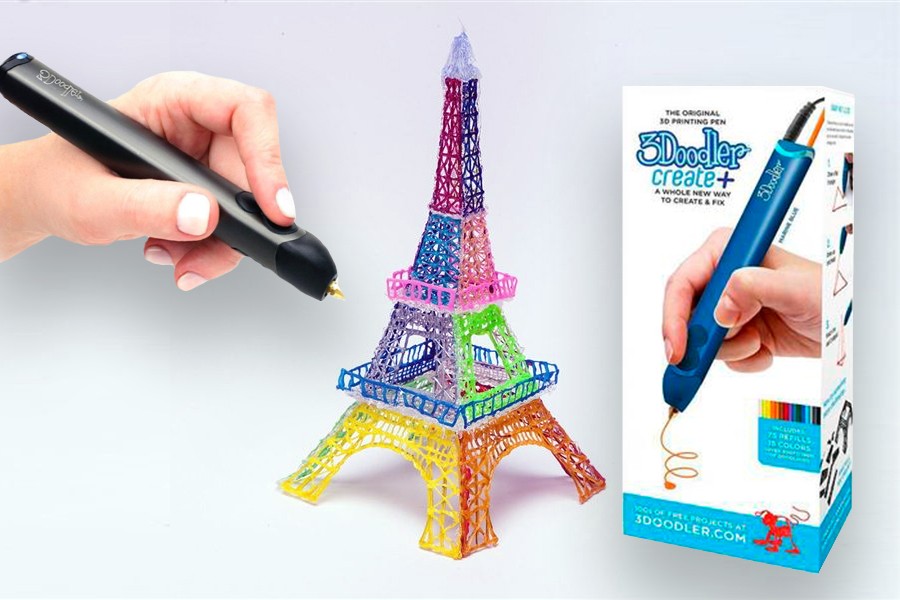 Photo Credit: 3Doodler


3Doodler brings us the ultimate 3Doodler Create Pen, a children's dream present. Youngsters will love the opportunity to own the latest generation of the world's first and best-selling 3D printing pen that incorporates 100s of refinements for smoother, faster, and more reliable doodling in 3D. Much more fun than your typical toy! Compact & easy to use, the 3Doodler Create product produces heated plastic that cools almost instantly into a solid, stable structure. This most versatile 3D printing pen ever caters to both the professional and the hobbyist. From fine art to DIY, maker projects, creating scale models or decorative items, the possibilities are limitless! Check out the video review and better hurry up!
Age: 10+
Price: AED 295.15.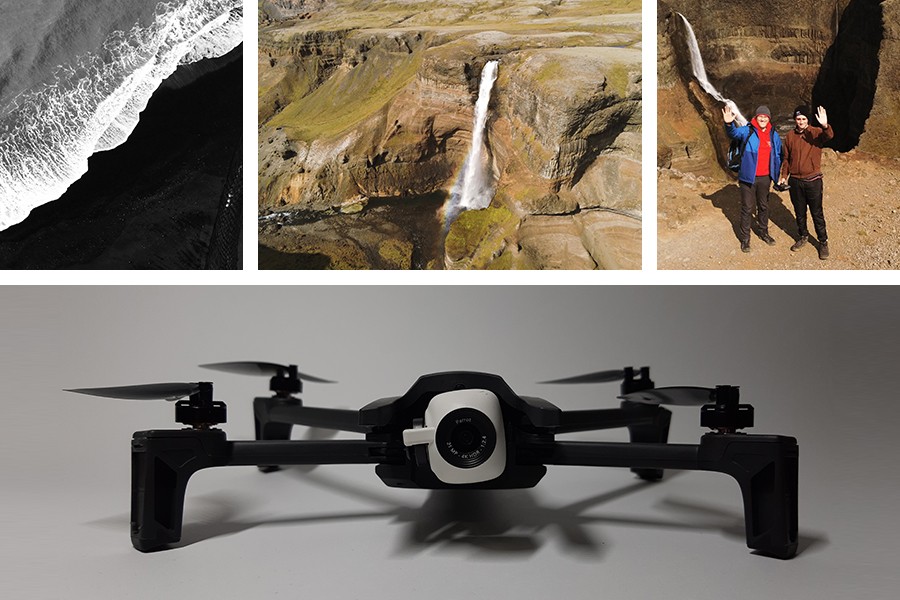 Photo Credit: Benjamin Khan


Whatever the occasion, to get the right gift for your teenager is always a conundrum. Thankfully, drones are an absolute winner. Garnering top must-have status, drones have become popular among teens and adults alike. Like many of the modern gadgets, it's a multifunctional item for tech fans, creative youngsters and budding photographers. This is the discerning teens' dream gift naturally irresistible to most over 12s, however quite pricey.
"DJI brand has brought out a new drone called the Mavic Mini which is great for beginners and people going into drone photography. I'd definitely suggest this compact yet powerful one for younger teens", says Benjamin Khan, an 18-year-old Oxford based student who seems to know everything about the best drones available.
Compact sized, the Mavic Mini model is bursting with many of the high quality features including up to 30 minutes of flight time on a full battery charge, 12MP aerial photos and 2.7K Quad HD videos at a distance of up to 4 km. A 3-axis motorised gimbal provides superior camera stability and ensures clear, ultra-smooth footage. The included controller is designed to work with Android & iOS smartphones. Watch the video and discover more about this drone.
Age: 12+
Price: AED 1,369.
By Anna Khan
Subscribe to weekly newsletter from "Tickikids"