Top Online Learning Programmes for Homeschooling Your Kids
---
Published 08 April 2020 at 14:52
Tickikids Blog Dubai > Top Online Learning Programmes for Homeschooling Your Kids
---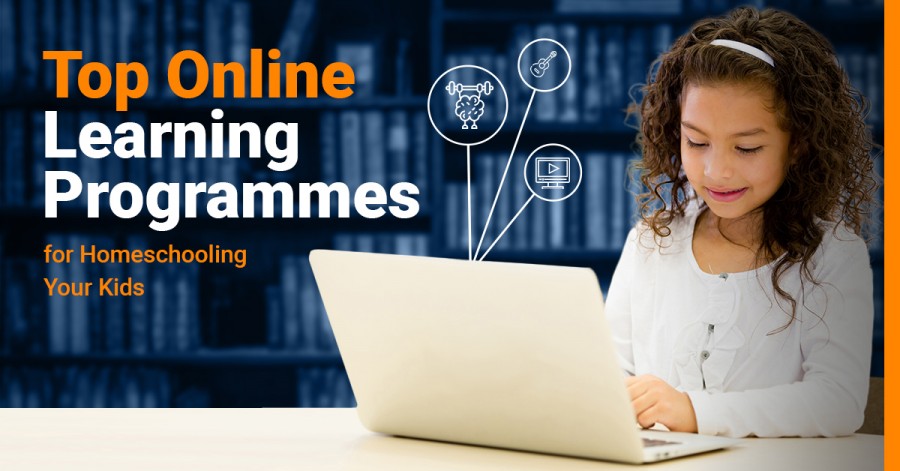 ---
In Dubai, the lockdown has certainly changed our lives. It seems like an eternity has passed since we've had the ability to socialise with friends and our kids could take part in physical pursuits of any sort outdoors. In these unsettling times, it would be all too easy to succumb to the temptation to reduce time for learning and give yourself over to housebound lethargy. For our children at different stages of lockdown, now it's more important than ever to stay occupied and active at home. If your kids are starting to go a little stir crazy, here you will find a selection of the best online learning programmes, live classes and courses for children in Dubai as an intimation of better days. Equally engaging and fun, your little ones' minds will be in a better place in no time.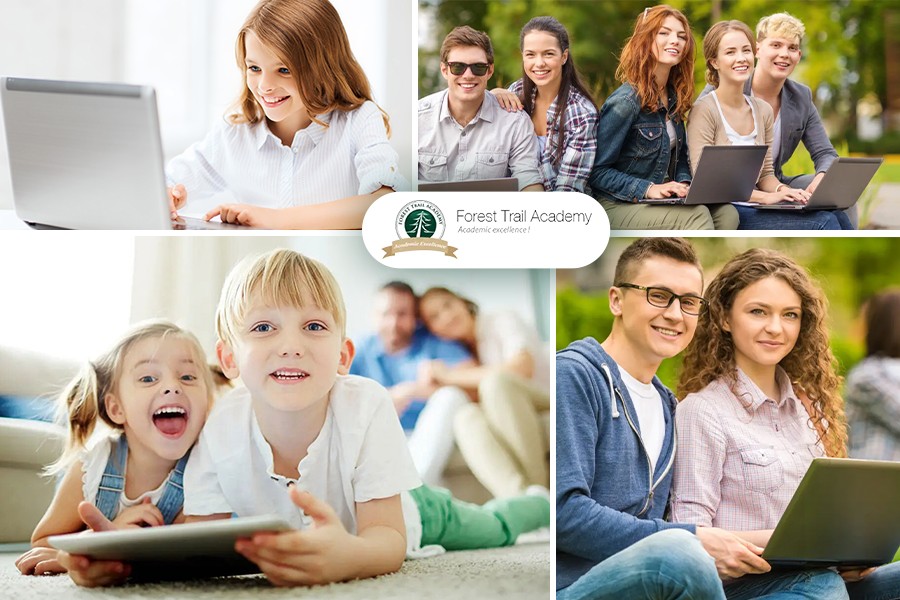 Photo Credit: FTA

Are you looking for an innovative school with the highest quality educational programs to enable your child to learn from the comfort of your home?
Forest Trail Academy (FTA) is an American-accredited online school that offers online homeschool programs for students in grades K-12 making it possible for students to earn a fully accredited US High School Diploma without traveling to the United States.
Committed to providing high-quality online school education, FTA brings personalized learning to all students around the world at an affordable cost. During the classes, Forest Trail Academy's teachers create a holistic learning environment to support your child on their journey to becoming a creative and independent thinker. Forest Trail Academy's highly interactive and adaptive educational programs are tailored to individual students' needs to help students unleash their true potential and reach learning goals.
Along with online schooling for K-12, FTA also offers complete correspondence-based homeschool programs for homeschooling students, individual and credit recovery courses and online summer school courses.
If you wish your child to enjoy the best schooling right in your home, get in touch with FTA education counselor.



Photo Credit: Geek Express


For those looking for something tech-savvy, the Online Academy is proving invaluable during the lockdown by offering a rich variety of online learn-from-home private "live sessions" for young children and teens. You can start your personalised computer science journey at any age from 5 years, anytime and anywhere. Key to this is the development of a new bespoke curriculum that, by focusing on a fun project-based approach, will see the children engaging with gamified learning of coding.
The instructors speak three languages – English, French and Arabic – and, according to one parent, they have a real understanding of how to get the most out of children. Book and do your coding once or twice a week at date and time of your choice. With the incredibly encouraging and inspirational instructors you will complete your live programming courses and get certified in no time.
Parents are asking how they can access it. Simply log into Geek Express, book your free trial session with a Geek Express certified instructor, then schedule the recommended course once or twice a week whenever you want and get started. Broken down by individual key stages, the Online Academy will take you through every subject from video game design, app development, Javascript with Woof JS, Modding with Minecraft, Arduini with Mblock, web design to learning Python, data science and artificial intelligence.
Ages: 5+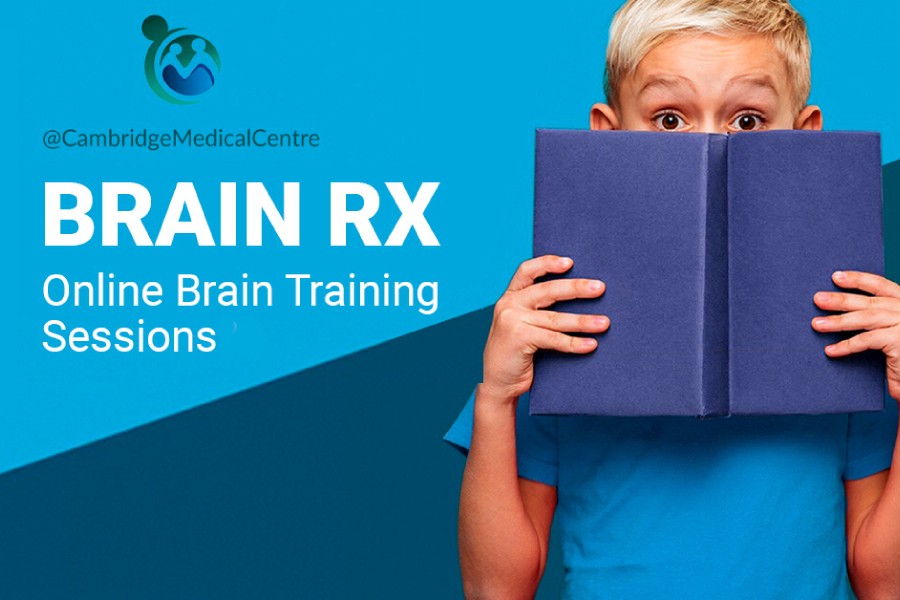 Photo Credit: Cambridge Medical Centre


Increasing numbers of parents are using the time during self-isolation to look for a brain training courses for kids to build their skillset. As you know, many children struggle with thinking, learning, reading, memory and attention, which are the consequence of weak cognitive skills. The researches around the world show that brain training programmes can vastly improve children's school grades within a matter of weeks.
In response to the current school closures, Cambridge Medical Centre (CMC) in Dubai offers a life changing educational tool – BrainRx programme that identifies your child's unique cognitive profile and empowers children to eliminate these weak skills. Today, there are over 60 BrainRx centres in 40 countries around the globe. The programme targets specific weak skills through a series of intense yet enjoyable mental exercises that work on the way the brain thinks, learns, reads and remembers. Five hours of the remote one-on-one trainings a week combined with effective digital tools are delivered by certified BrainRx trainers. The programme usually lasts between 12 to 24 weeks depending on the needs of the student. BrainRX has had massive improvements in the following patients: struggling students, autism spectrum, dyslexia, traumatic brain injury sufferers, ADHD, high school students, professionals and elderly adults.
Ages: 7+




Photo Credit: Chord Hero


Playing the ukulele is still big news, but this year you don't even need to leave your house to get lessons with professional music tutors. Chord Hero knows that life doesn't begin and end in school and offers a plethora of opportunities for learning music remotely. It combines all the fun of virtual reality pairing with real offline coursework allowing your child to assemble and then actually play their very own ukulele. The offline coursework will keep your kids busy through the mobile app Monster Chords, a fun game that helps kids learn and practise playing the ukulele. Partnering with professional STEAM tutors, they demonstrate an inclusive assistance to all members of the group. We are particularly taken with an opportunity for fun, friendship and a strong sense of community, where everyone can interact and share ideas with other kids.
Just imagine the possibilities! Once your child completes the course, they'll have assembled their own ukulele since the first lesson with the workshop instructor, have a fundamental knowledge to begin playing the ukulele and an introductory understanding of the fretboard. This paves the way for a greater understanding of playing the ukulele and the guitar. The children throughout the course have an exceptionally good comprehension of tablature and standard notations, distinguish between different types of rhythm patterns. With all the essential knowledge, they will be able to play all major and minor chords and transitions, will be equipped with plucking techniques, play over 5 famous classics for beginners and practise chords by playing a fun video game. Follow @chordhero on FB, Insta, Twitter or Tiktok.
Ages: 9+
One-Time Fee: $100 USD. The package includes one Maker Ukulele Set (valued at $45 USD), 11 one-hour live online classes in a group of maximum 20.




Photo Credit: The Brain Workshop


Striving to transform learning weaknesses into strengths, The Brain Workshop's programme has been researched and developed by neuroscientists, educational specialists and physiologists. Based in Dubai, their specific patented methodology was born out of the vision of providing cognitive development which has been tried and tested for nearly 30 years in scientific centres around the world.
Unique and fun, Remote Brain Training by The Brain Workshop is meant to inspire children's individuality, improve attention, logic, memory and speed to be able to focus and tackle distance learning from home. The child's fulfilled potential, enhanced overall academic motivation and performance are the result of a generous amount of individual attention and improved cognitive skills throughout the online brain-training sessions.
The process starts with a free consultation and then their specialists customise and modify a training programme that will develop your child's skills leading to greater academic achievements.
Ages: 7 to 16.


Credit: iD Tech


Since its inception over 20 year ago, iD Tech has swiftly become a renowned Silicon Valley-based in-person and online educational company that's a cut above the rest. The students can't fail to be affected by the finest all-adult educators retained from the company's worldwide programmes to teach online. Stanford, Caltech, NYU: their 1,500 tech instructors come from the top universities and sought by companies like Google, EA, Tesla, and Disney. By combining the innovative teaching methods, superb online programmes, the highest quality remote instructions and a flexible structured schedule, each child is encouraged to achieve their full potential and sharpen tech skills from the comfort of home.
This year, iD Tech welcomes Virtual Tech Camps and Online Private Lessons for all skill levels adored by youngsters far and wide. Every day, more than 50,000 children aged 7 to 19 join online iD Tech programmes to build in-demand skills, collaborate with friends online, and gain confidence.
Virtual Tech Camps offer structured, weeklong sessions available now in multiple time zones (5 consecutive days, Monday-Friday), a balanced schedule including 2 hours of live instruction + 2 hours of self-paced project development per day. At the heart of Virtual Tech Camps is a broad and exciting curriculum in Python, Java, Minecraft, Roblox, AI, Unreal Engine, Adobe, 3D modelling, and more. The instructors are also committed in blending personalised learning and time to socialise, so the campers benefit from the 5-to-1 student-teacher ratio. Personalised instructor feedback is delivered via email so you can track your child's success.
If you fancy Online Private Lessons, opt for single lessons, 5-packs, or 12-packs which consist of 60-minute sessions with ultimate scheduling flexibility. Your child can choose one of the themes on offer or customise their own, and learn to code, discover AI Mod Minecraft, create with Roblox or develop a video game with Unreal. There's also the rare opportunity to bring a sibling (or friend) to their sessions for free.
Ages: 7 – 19;
Fees: Use code TOGETHER for $100 off your Virtual Tech Camp and enjoy it for $399. Online Private Lessons: $245 for 5 one-hour lessons, $560 for 12 one-hour lessons.


To enhance your kid's cognitive ability, consider enrolling them in creative aspects such as sketching or painting. Get cool and trendy stationery stuff for boosting your kid's creativity from online stationery at your home's doorstep.
By Anna Khan
Subscribe to weekly newsletter from "Tickikids"