Advantages of 3D Printing for Kids and What Option to Choose on the UAE Market
---
Published 08 July 2020 at 14:31
Tickikids Blog Dubai > Advantages of 3D Printing for Kids and What Option to Choose on the UAE Market
---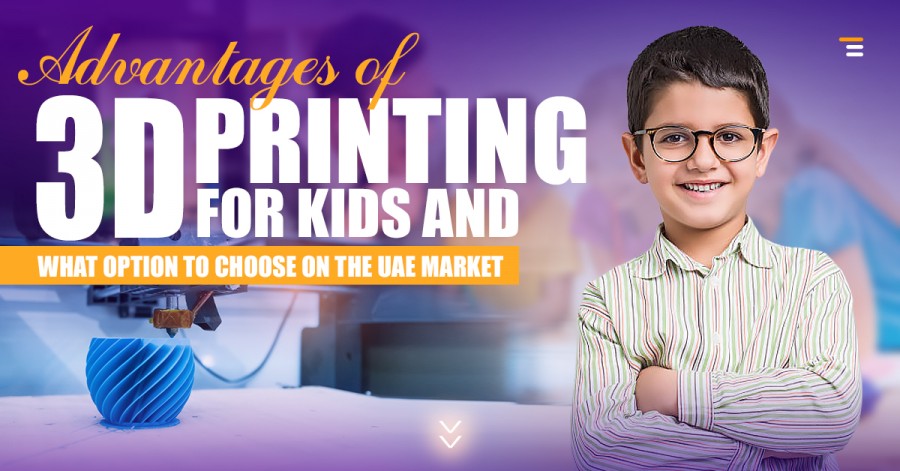 ---
Today 3D printers have become so affordable that almost every family can buy a 3D printer for a child, for example, to print their favourite tyrannosaurus or simple jewellery for a young snappy dresser. Making the design of the layout, choosing the material and starting the process of creating any toy together will help children and parents not only have fun but also feel part of the innovative activity that young explorers around the world are happy to comprehend.
But how to choose, what you need to pay attention to and what advantages this will give your child? We will try to answer the questions in this article.

The choice of the appropriate ware can be tricky. It is essential to remember that the 3D printers aimed for children should be safe, easy to use and, still, create stunning items. And there is a utensil that has all the features mentioned above.  

After a little research, we've found a good option that is suitable for both children and teens. Toybox is a 3D printer specially designed for children aged 5 and above. It is safe, has an intuitive interface, and allows kids to create their own toys or customize an offered template. 
The key features that make Toybox an absolute leader to use it by kids of different ages: 
It's super easy in usage - just connect to an outlet, pair your device, place printer food and print anything you'd like.
There is no need to have any basic knowledge or training to work with Toybox - just download their user-friendly mobile app, create an account and proceed.
The printer is safe for kids and the environment - it uses non-toxic PLA, a biodegradable corn-based filament.  
Toybox is absolutely appropriate to use at home or in a classroom for STEM and 3D printing workshops - its dimensions are 19x19x25cm and weight is 3 kg. 
Toybox appeared on the UAE market a short while ago and already gained popularity among hundreds of families, educational centres and schools. It's simply manageable, fun and magically involves the whole family into the process of printing! 
Enjoy it at Virgin Megastores, on Noon, Amazon or Mumzworld! 
Moreover, you can order Toybox online via toyboxuae.com with delivery on the same day in Dubai and during 2-3 working days if you are living in Abu Dhabi, Ajman, Fujairah, Ras Al Khaimah, Sharjah and Umm Al Quwain. A little perk - all new subscribers to the latest news, the information about free workshops and special offers on toyboxuae.com get AED 100 off!
Photo Credit: Toybox
So, what advantages your kid gain and why you might need to consider the 3D printer own.  
It is impossible to underestimate the importance of STEM subjects. Now, when the Arts are added to the quad making it STEAM, the necessity of advanced, innovative, and creative studies became the burning issue. New teaching methods call for the usage of innovative tools and software. 3D printing appears to be the top-notch choice to boost the quality of STEAM education! 

Technology Outlook, the international project created by The Institute of Electrical and Electronics Engineers Education Society (IEEE) highlighted the positive influence of 3D printing on STEM education.
Youngsters and evolving technology make perfect collaboration. They use their machines, teach themselves, and improve the machines as they go. It's a win-win situation and the benefits this technology brings are obvious!
Boosting creativity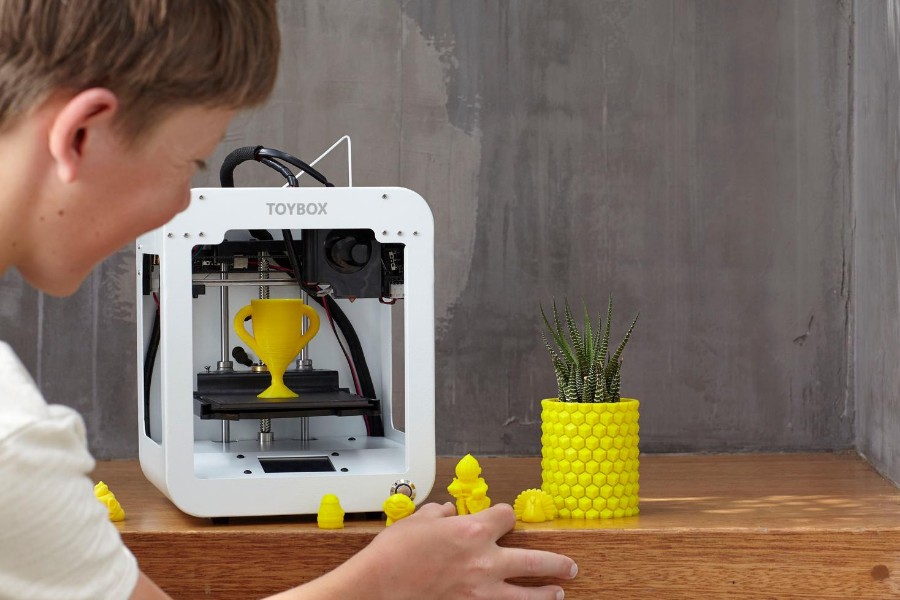 Photo Credit: Toybox
Say no to consuming mass-produced items! Kids receive a possibility to create something on their own. There are plenty of examples of how teens invent and produce useful tools with the help of 3D printers. They see a problem and come up with a solution – efficient, original, and ground-breaking. And with proper tools, support, and resources any kid can become a real inventor!
Developing Art skills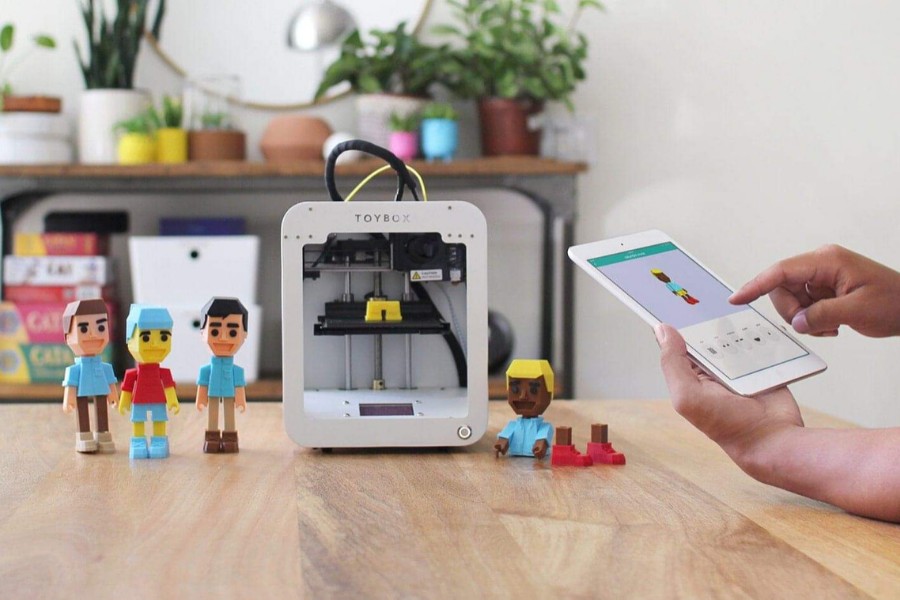 Photo Credit: Toybox


3D printing allows children to visualize their imaginative concepts. In addition, understanding of 2D to the 3D conversion will be helpful to students. And with the implementation of the Arts into STEM education, this way of improving Art skills becomes a real benefit for children of all ages.
Great motivator
We know about 3D printing for quite a while, still, it is a rare guest in the majority of schools. Thus, the novelty of the technology intrigues students and encourages them to take a crack at it. Teachers emphasize that even reluctant learners are motivated to study more when they use unusual and innovative ways of teaching. And 3D printing is definitely on the list of such ways!
The perfect source of hands-on knowledge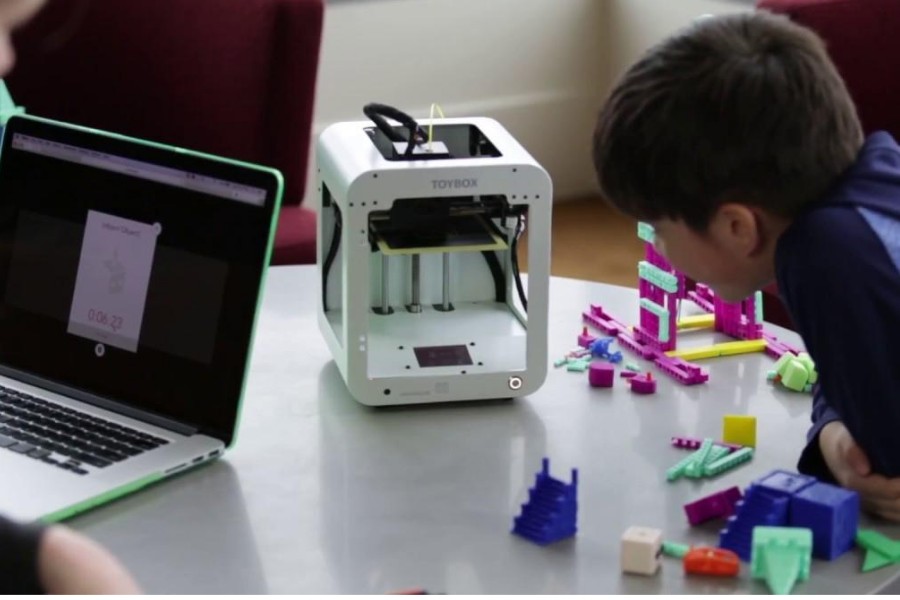 Photo Credit: Toybox
Literally, any subject can utilize 3D printing for creating items dedicated to the theme. Such visualizations help to get a better understanding of events and motivate students to research more.
Teambuilding
Many group activities can utilize 3D printing, like friendly 3D printing competitions, a partnership of students of different ages, and collaborations. Thus, apart from tech skills, it helps to improve communication skills and knits children together.
During the process of an item creation with the help of 3D printing, children learn to:
Identify a problem
Make a research
Plan a look of a future item
Visualize it with the help of 3D printing software
Try and test the print
Analyze and improve the result 
So, with a 3D printer kids get a mini factory that produces different tools and crafts. They become real creators, inventors and artists. They learn a lot and enjoy the process of learning!
Subscribe to weekly newsletter from "Tickikids"