The Eat-Well Guide: Instil Healthy Eating Habits in Your Child
---
Published 21 September 2020 at 19:22
Tickikids Blog Dubai > The Eat-Well Guide: Instil Healthy Eating Habits in Your Child
---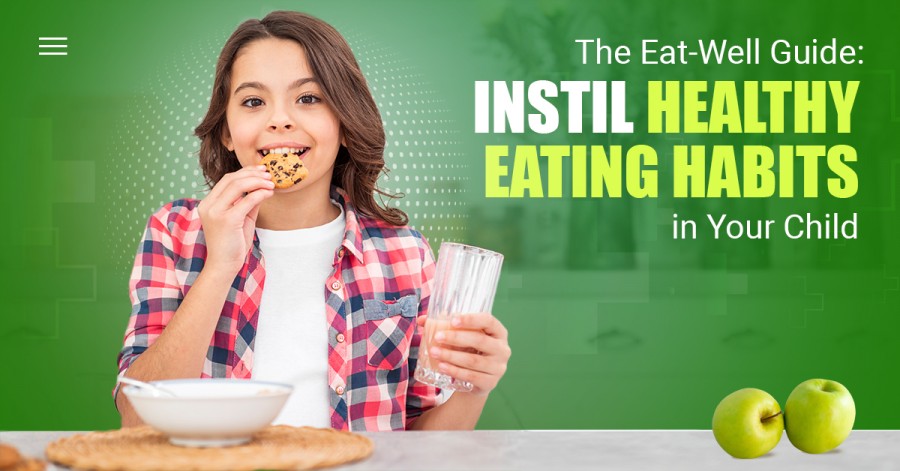 ---
In this article, we will be detailing the importance of creating healthy daily habits in our children and interplay between nutrition and physical performance. With Monviso Trading Store, we want to offer a wider choice for UAE's families to make informed decisions about meals, drinks and snacks you put in your bodies. If we can get parents to switch from nutrient-devoid products to tasty fruits, healthy vegetables and other healthy meals, it would be a great thing.
First off, as humans, we are creatures of habit and our brains are incredibly complex objects. The nature of our brains is to control even basic mind-related processes such as breathing, sleeping and food intake. The habits we form during a lifetime become our identity. There is some evidence that many successful people have one thing in common – they consume a more balanced and healthy diet and have an uncompromising attitude about fitness. As parents, we have the responsibility of helping children stay a healthy weight as they grow with a balanced diet and regular exercise, because obesity is a major problem, responsible for many diseases. Studies have shown that surrounding yourself with people who have healthy habits can rub off on you. The first people your child is surrounded by are his parents. So, the easiest way to instil good eating habits in your little one is to be a good role model as a parent and have a lifestyle they could learn from.
When you become parents, it's impossible to not be slightly more health-conscious. Every mother understands the difficulty of hunting for healthy and also really delicious food.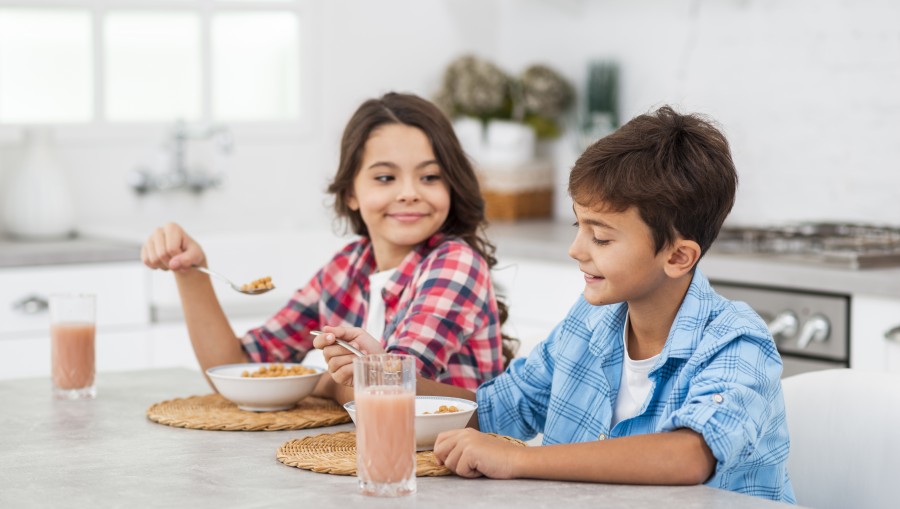 Photo Credit: Freepik


It is important to start your day with a healthy breakfast that gives your children much-needed nutrients, including fibre, vitamins and minerals. Many researches have also shown that regular breakfast consumption is beneficial to academic performance at school, compared to those children missing breakfast. However, you need to avoid unhealthy sugary cereals or toast with a high-sugar topping. Better opt for nutrient dense foods that release energy slowly. This could range from porridges made from a variety of grains available in your cupboard, pancakes to toasts with boiled or scrambled eggs, avocado or sausages, and where possible eat with your kids. Add fruits to their porridge or pancakes, vegetables and greens to scrambled eggs or toasts.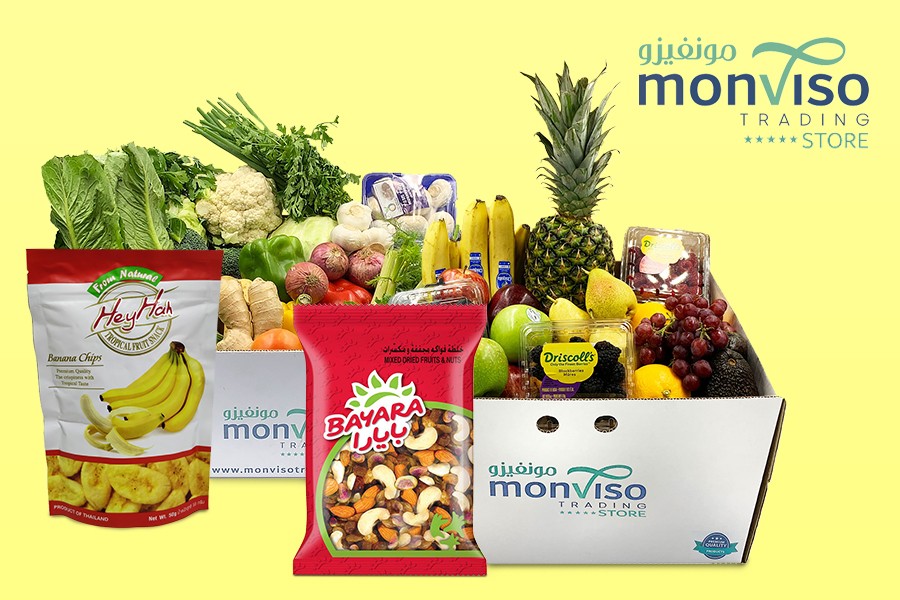 It is true – you are what you eat. Eating five portions of fresh low sugar fruits, particularly berries, and vegetables every day has a host of benefits for children and adults alike. They are an ultimate source of fibre, vitamins and minerals. Not sure where to start? Introducing a new mindful approach to grocery shopping, health and wellness, Monviso Trading Store has sourced internationally the best fresh and hand-picked fruits, healthy wholesome vegetables and other cupboard essentials at reasonable prices. Their product range includes a wide variety of fruit and vegetable boxes, mixed dried fruits, unsalted nuts and extra virgin olive oil that contain a high proportion of good fats and essential nutrients, Italian pasta, healthy fruit and vegetable snacks made of 100% pure ingredients such as broccoli, banana, mango, okra, onion and pineapple, high-quality bakery products that are completely palm oil-free, vitamin and natural mineral water from Monviso Mountain in the Italian Alps. To promote wellbeing of your family with peace of mind, Monviso Trading Store offers a dream solution and oversees the need of discerning customers from a single point of contact with an emphasis on holistic personal service. From extremely tasty products (if you're not satisfied with the product at delivery point, they will replace it free of charge or refund in a matter of hours) to delivery done on time, you can entrust the efficient management of some nutrition affairs to Monviso Trading Store.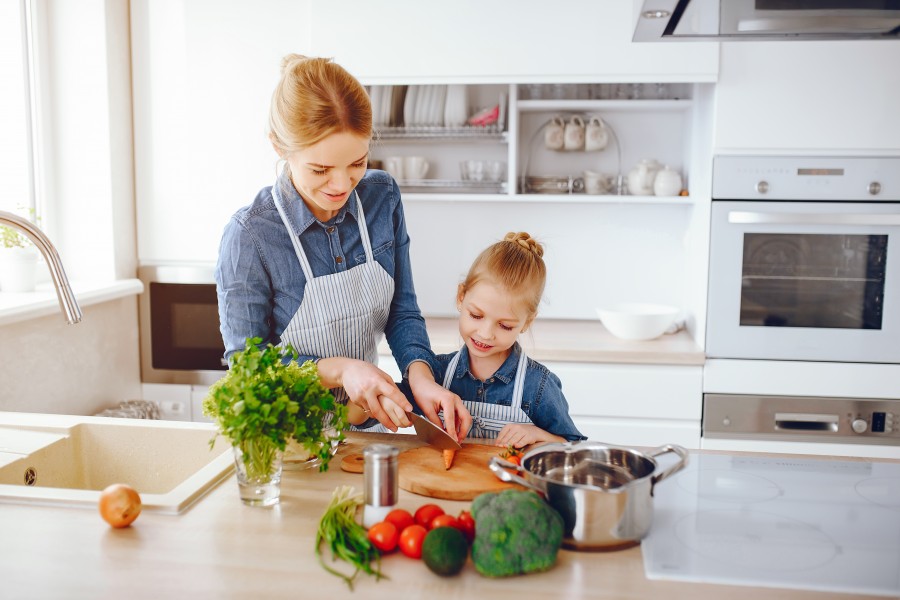 Photo Credit: prostooleh


We know how challenging can be to encourage young children under five to eat a healthy balanced diet. But perhaps the best way to get kids to eat fruits and vegetables is to chop them into bite-size pieces using different shapes, plus offer your little ones different types of bread, such as granary, wholemeal and multi-grain. You can also make mini kebabs using different kind of vegetables such as sweet peppers, cucumbers, tomatoes and cheese or fruity ones with banana, kiwi, peach, nectarine, strawberries or pineapple. By involving kids into making their own food you build subconscious prompts which lead to healthy eating. Learning about food through touching, feeling, smelling and playing is one of the techniques used to encourage children to eat a range of foods including fruits and vegetables.
Fish is particularly nutritious, containing essential nutrients, protein, A, D and B vitamins, minerals and the long chain omega-3 fatty acids. Especially look out for oily fish such as salmon, trout, mackerel, anchovies or sardines. White fish also contains some omega 3s, but in smaller amounts. Children should eat at least two portions of fish per week (a portion is 140g).
Enrich your child's natural gut bacteria with probiotics and prebiotics – generally speaking add fermented foods like kefir, yoghurt, cheese and other dairy foods. They also contain calcium, which helps keep your kids' bones healthy.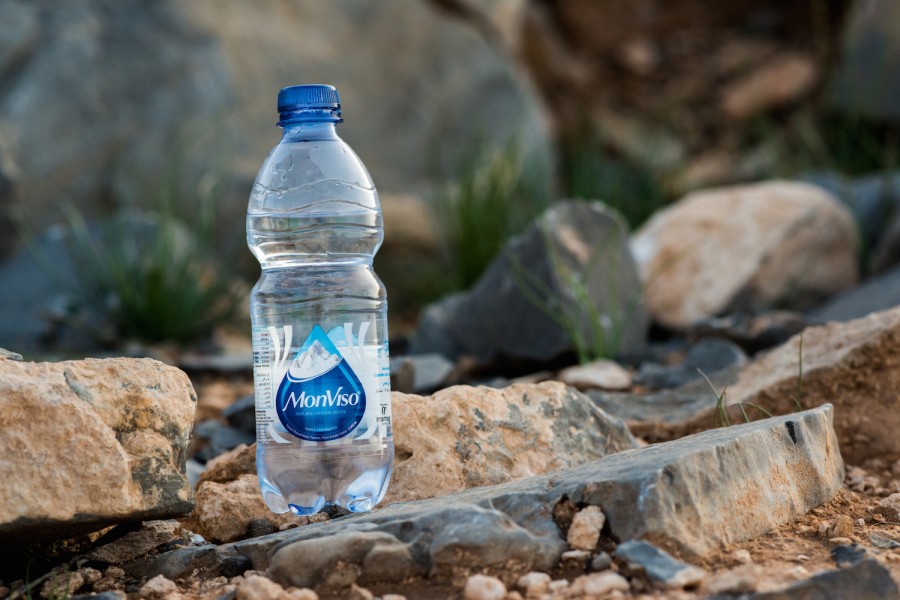 It goes without saying that hydration plays an essential role in your child's development. But not all drinks are suitable for babies and young children. Always read the properties of the water you choose for yourself and your child. Be careful about the content of nitrates. As Monviso specialists suggest, water for children must have a nitrate content lower than 10 mg/l. Prefer minimally mineralised water or water having less than 100 mg/l of total dissolved solids: it is important not to overwork your baby's kidneys. Monviso contains only 2.4 mg/l of nitrates and has 49 mg/l of total dissolved solids. This is why it is the ideal water for yourself and your little one. Young children's bodies have a higher percentage of water than adults. They are also less heat tolerant and may be more likely to get dehydrated, especially when being physically active and in hot climates. Children are encouraged to drink enough fluids such as water and milk regularly throughout the day. Water is the best drink to prevent dehydration. Drinking sugary fizzy drinks that contain caffeine and colourant may cause unwanted effects such as tooth decay and bladder irritation. Recommended fluid intake for children per day is about 1.5 litres (for kids under 9 aim for 1 – 1.2 litres of fluid per day).
As François de la Rochefoucauld once said, 'To eat is a necessity, but to eat intelligently is an art'.
We would urge any of you interested in eating a healthy, balanced diet to visit https://www.monvisotrading.store/ and follow @monvisotradingstore on Instagram. Use  the exclusive TickiKids readers' discount code Ticki10 for 10% off your first grocery shop when you spend over 120 AED.
By Anna Khan
Subscribe to weekly newsletter from "Tickikids"