Discover the Key Benefits and Best Practice of Baby Massage
---
Published 15 February 2021 at 19:17
Tickikids Blog Dubai > Discover the Key Benefits and Best Practice of Baby Massage
---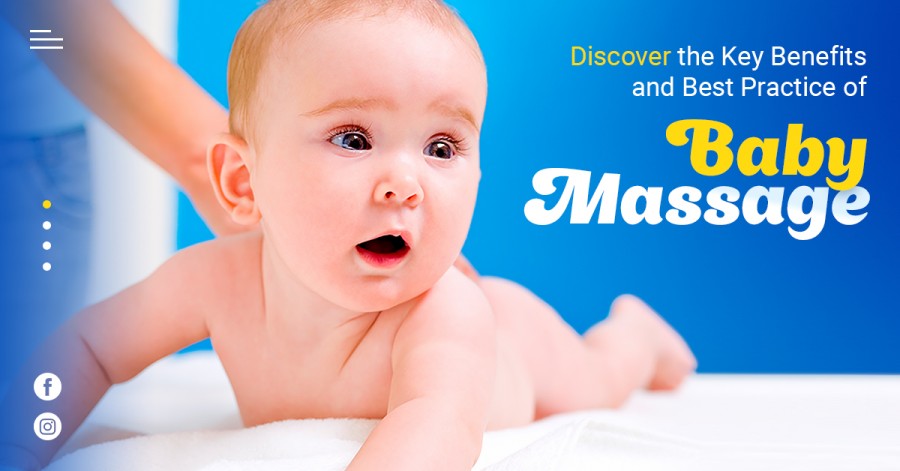 ---
There is the truth about baby massage that every parent needs to know. Apart from numerous health benefits for your baby, this is an easy way to help you communicate both verbally and non-verbally with your baby from birth and throughout their early lives. Parents have long thought that the best way to communicate with their newborn is through baby talk, singing, nappy changing, feeding, bathing, kissing and cuddling, and rightly so. Almost all these daily activities are a chance to bond and have fun with your child. However, today's offering will be a baby massage that is already proven to be brilliant at helping baby and parent to be soothed, calmed, content and emotionally bonded.
To those not in the know, the art of baby massage is not a new invention or fad that quickly comes and goes. The origins of Asian, Eastern European, African and Latin American infant massage, as well as therapeutic massage, can all be traced back to a period of roughly 3000 BC. But it was an American author Vimala Schneider McClure who put baby massage on the map in 1973 establishing the International Association of Infant Massage and publishing a book A Handbook for Loving Parents. She addresses all the varied and rich techniques of Indian and Swedish massage, strengthening weight gain and immune function improvement of your baby, easing of postnatal depression and stress through Chinese reflexology and yoga. Her work is now in the expert hands of therapists and parents across 40 countries including the UAE. She and her followers have a calm confidence that their contemporary techniques for dealing with teething pain, nasal congestion, colic, wind and other digestive problems are backed by science.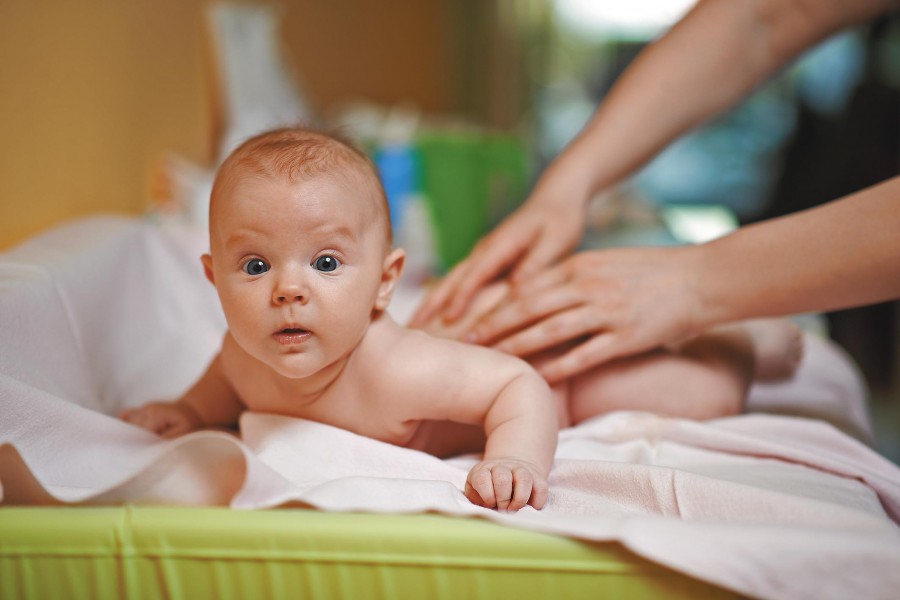 Photo Credit: Dmytro Vietrov / Shutterstock


The use of calming touches and lovingly gentle strokes can seem so simple, but you will see results speedily. Done well and regularly through the weeks, months, and early years of your baby's life, you will see that such a simple massage is morphing into something much bigger, much more meaningful than you might have ever imagined. The results speak for themselves: you feel closer to your baby, begin to get to know your baby and start to understand their behaviour and body language, increase your confidence in handling your little one (do you remember how scared you were to touch your fragile baby for the first time?). It will also develop a baby's muscle tone and co-ordination and improve the baby's sleep pattern. Baby massage classes with a professional infant massage therapist are the holy grail for new parents in Dubai. Such classes can significantly benefit parents by providing support and making them feel more empowered and confident in their new role, as well as connect them with other parents.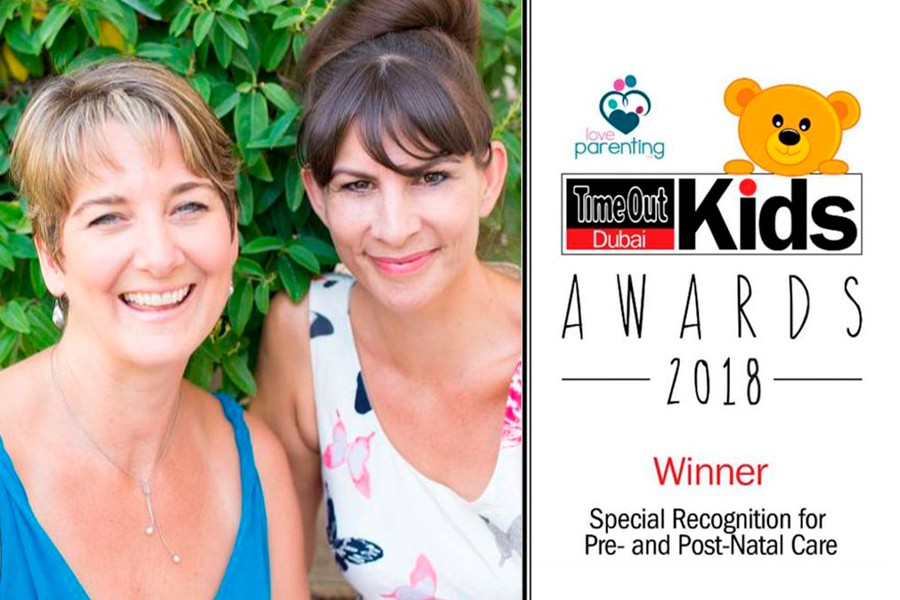 Leading the charge is Love Parenting UAE, where professional support, education and encouragement of parents through pregnancy, birth and babyhood sit side-by-side. Running online, their 5-week baby massage classes for mothers with babies from birth to age one attract those in need of informal discussion between participants on topics such as sleeping, crying, TummyTime tips, adjusting to motherhood, colic, bonding, child development, babywearing and much more. The supervised baby massage online programme is designed and held by Amy Vogelaar, a former midwife, International Board Certified Lactation Consultant, registered lactation consultant, certified infant massage instructor, childbirth and lactation educator, BabyCalm™ & ToddlerCalm™ teacher. Originally from the US, Amy brings a wealth of knowledge and caring expertise to Dubai's community. Over the course, you will learn massage strokes for legs, feet, stomach, chest, arms, hands, face and back. The course also encompasses a discussion about an ultimate timing, massage oils, the importance of tummy time, how to adapt the strokes for your baby's individual needs, a "quickie" full body massage when you don't have time for the whole routine, etc.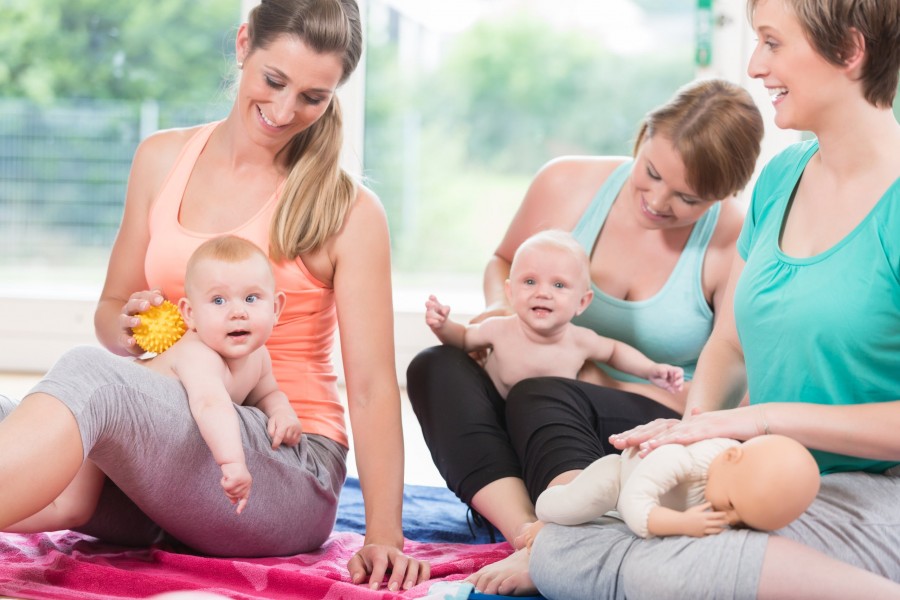 Photo Credit: Kzenon / Shuttersctock


Getting Ready to Massage Your Baby
Sometimes parents are surprised to discover that a baby massage can be undertaken at any age, although they may be aware that a first massage is recommended when the check-up is done, no issues identified and baby's behaviour is more or less predictable. Never underestimate the importance of the right atmosphere. Unwind in an atmosphere of complete relaxation and calm in a warm room optionally with some quiet background music of your choice.
Using oil or lotion will make massage easier and more relaxing for you and a baby. Today, you can truly spoil yourself with a wide selection of oils. Opt for organic, vegetable-based oils rich in linoleic acids, such as sunflower, rapeseed, grapeseed or calendula cold-pressed oil. They are gentler and have a wonderful skin-barrier protecting effect. If your baby has eczema or dry skin avoid vegetable oils that are high in oleic acids, such as olive, avocado, almond or apricot kernel oil, including high-oleic sunflower seed oil. Research shows that using olive oil on the skin damaged the skin barrier and can cause mild redness even if the skin isn't sensitive. There are oils that are best not to use, whether or not your baby has eczema, such as mustard oil, unrefined peanut oil and aqueous cream.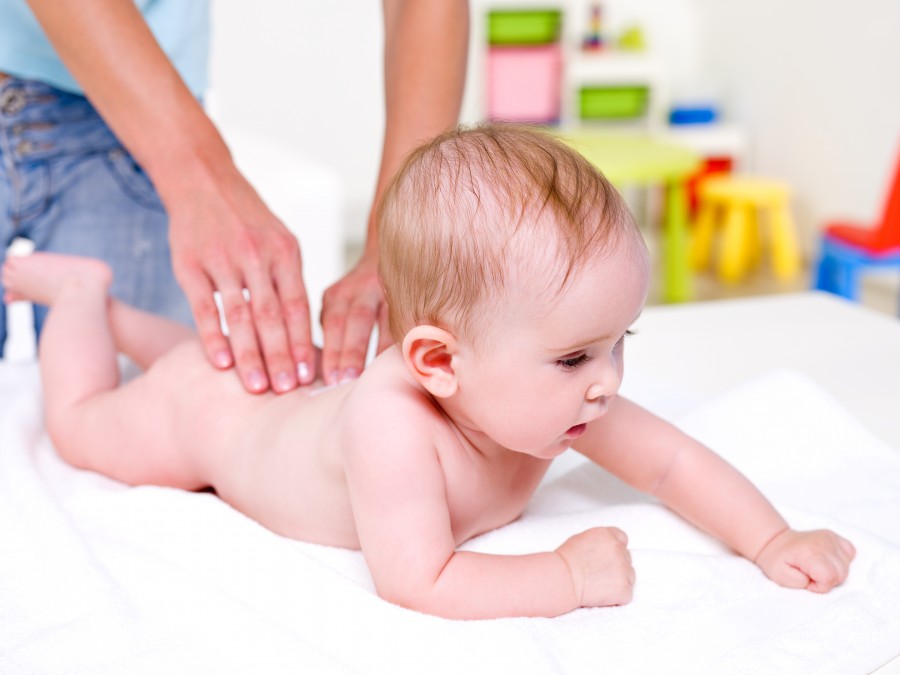 Photo Credit: Valuavitaly / Freepik


Whatever oil or cream you choose, it's best to rub a tiny squirt of oil into your hands rather than putting it directly onto your baby's skin. You should also have some towels or something absorbent to mop up any accidents from the surface. Then gently run the oil into your baby's skin, starting with the legs. Work your way up their legs, lightly squeezing calves and thighs. For your baby's chest and tummy, gently place both hands flat against the centre of their body. Spread your hands to the sides, as if flattening paper sheets. Keep your hands flat using your fingertips to stroke outward in small circles. Keep going whilst your baby seems to be enjoying it. Don't worry, your baby will "tell" you when the massage needs to end and which touches they don't like. One thing is for certain: stop massaging if your baby seems unhappy and just cuddle them instead – never massage your baby against their will. You can try another time when your baby may enjoy it more. But above all, therapists recommend having eye contact and speaking with your baby, using specific words and actions. They will quickly learn them and respond positively remembering about an enjoyable experience.
So how can you know if massage is going to be right for your particular baby? The key therapists' recommendations are: avoid baby massage if they feel poorly, have a high temperature, 48 hours after immunisation, rash or skin problem until fully treated. If you are unsure then seek advice from your doctor or a certified baby massage instructor.
Follow Love Parenting UAE on Instagram and Facebook @loveparentinguae, and visit them online at https://www.loveparentinguae.com/baby-massage to learn how their infant massage therapists making a real difference in parenting.
By Anna Khan
Subscribe to weekly newsletter from "Tickikids"