Unmissable Summer Holiday Camps to Add to Your Diary for 2021
---
Published 24 May 2021 at 18:28
Tickikids Blog Dubai > Unmissable Summer Holiday Camps to Add to Your Diary for 2021
---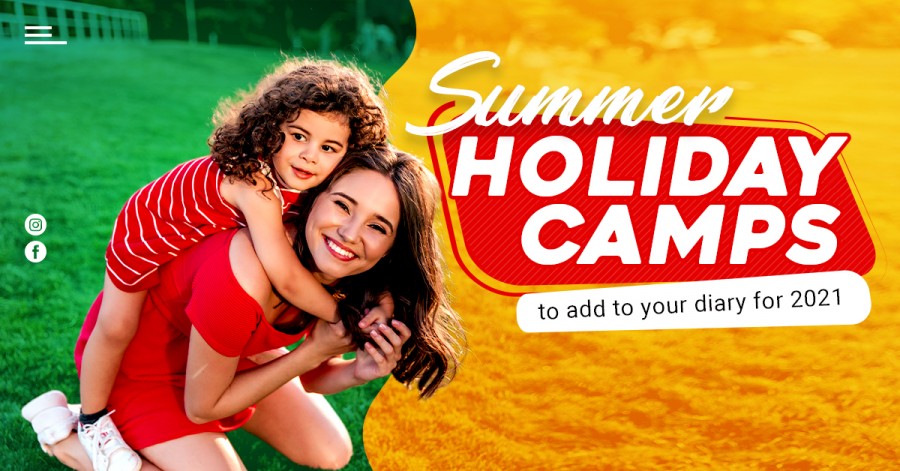 ---
As the summer approaches and summer school holidays are on the horizon, it feels like the time to start searching for the right holiday camp for your little ones. Time and again, our editors will help you hit the ground running: online or in-person, from arts, sports, acting, singing and dancing to STEAM and designing cities with Lego, there is so much to discover. The much-anticipated list of approved summer holiday camps is not particularly long this year, yet it does include some genuinely fabulous children's holiday programmes. Don't waste a moment – choose one of the options below to get started.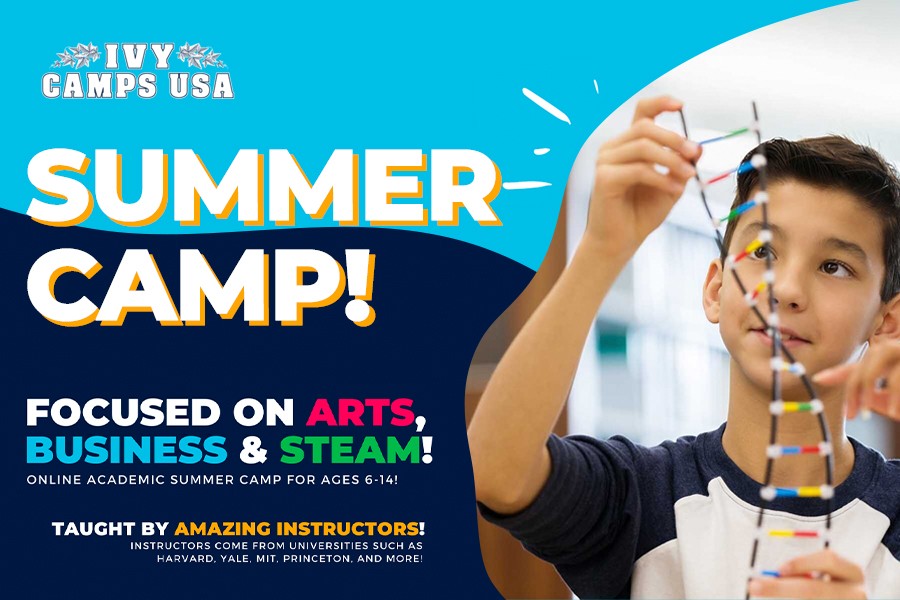 We can't think of a more fascinating camp than Ivy Camps USA for those interested in business, STEAM, arts, media and communications to flourish in a rapidly changing global marketplace. You may have preconceptions about what an online holiday camp is like – but Ivy Camps USA is an organisation like no other. The compound of original hands-on projects, role-play activities, innovative teaching and an English immersive environment is meshed together by students' willingness and ability to learn. The Ivy's reputation is hardly a secret. This success is helmed by their instructors who are talented undergraduates from the American Ivy League universities namely Harvard, Yale, Cornell, Brown and Dartmouth College.
Opting for Business Leadership, expect two programmes relevant to everyday business activity and leadership training: Build Your Own Business + Design Your Brand: Marketing and Advertising; and Take Charge! Leading as a CEO + Become a Stock Market Expert. A unique curriculum fosters the spirit of entrepreneurship and helps children develop a deeper understanding of business realities.
There are two virtual programmes taking place throughout the STEAM summer course: Physics Building Adventures + Science of Motion and Machines; and Engineer a Better World with the Stanford Design Cycle + Design Cities with Lego.
The world of Arts, Media, and Communication has never been more prominent in our daily lives and this summer programme is designed to give youngsters an insight into both the practical and theoretical aspects of the ever-evolving media industry. It features two programmes: Launch Your Own Podcast + Comic Book Design and Acting for Stage and Media + Mastering YouTube Content Creation.
Summer programmes are available for three age groups of students: 6 – 8, 9 – 11 and 12 – 14 years old. Every student will receive ten days of professional industry tuition from the comfort of their home. Classes are held online and the duration of one is 90 minutes. Each group is limited on spaces up to six students, so please ensure you book early to avoid disappointment.
Dates: 7 June – 16 August 2021;
Timing: Monday to Friday 3pm – 6:30pm Dubai local time,
Ages: 6 – 14;
Fees: 1281.95 dirhams for a 2-week programme;
Location: online.




Over the past 9 years, Elite has earned a well-deserved reputation as the best children's sports academy in Dubai for providing an unrivalled range of sports programmes including swimming classes and multi-sports coaching. Being inspired to create a more active nation and help the next generation of local children to realise their sporting potential, Elite Sports holds Holiday Camps open to all children from 4 to 14 years old. Children are able to attend from 8.30am to 3.30pm each day from Sunday to Thursday.
At Elite Sports, their highly trained and qualified staff go to considerable lengths to ensure that all children are able to find a sporting activity they enjoy. It is for that reason, Elite offers Multi-Sport Camps centred upon teaching the foundations of the multi-skills, actively engaging kids in numerous sporting and sport-specific activities throughout an action-packed day. It allows young children to explore different movements, learn and have a good understanding of their own physical abilities. With a roster of themes from Teamwork, Competitions, Action Sports, An Adventure Day, American Sports, Points to Goals & Olympics, it would be hard not to have a blast. Each day the campers take part in six different sports/activities at the state-of-the-art facilities.
An important part of the summer curriculum, football is a sport in which Elite has been thriving for years. Football is a fast-paced, tactical game that makes it a really great sport to play over the holiday period. The Intensive Football Camps offer players a fantastic opportunity to supplement the weekly coaching sessions whilst also facilitating accelerated learning. The course has been designed for players who want to take part in an intensive learning environment. Each day the participants will focus on a different aspect of play to improve both technical and tactical skills. The learning points will be reinforced within competitive matches.
Dates: 11 July – 26 August 2021;
Timing: Sunday to Thursday 8.30am – 3.30pm;
Ages: 4 – 14;
Fees: AED 882 for a 5-day camp (inc. VAT). 20% Sibling Discount is applicable when registering two or more children. Pay before Saturday 19 June 2021 and enjoy a 20% EARLY BIRD discount.
Venues:
Horizon English School (Al Safa);
Jumeriah English Speaking School (Arabian Ranches 1);
Regent International School (The Greens);
Victory Heights Primary school (Sports City).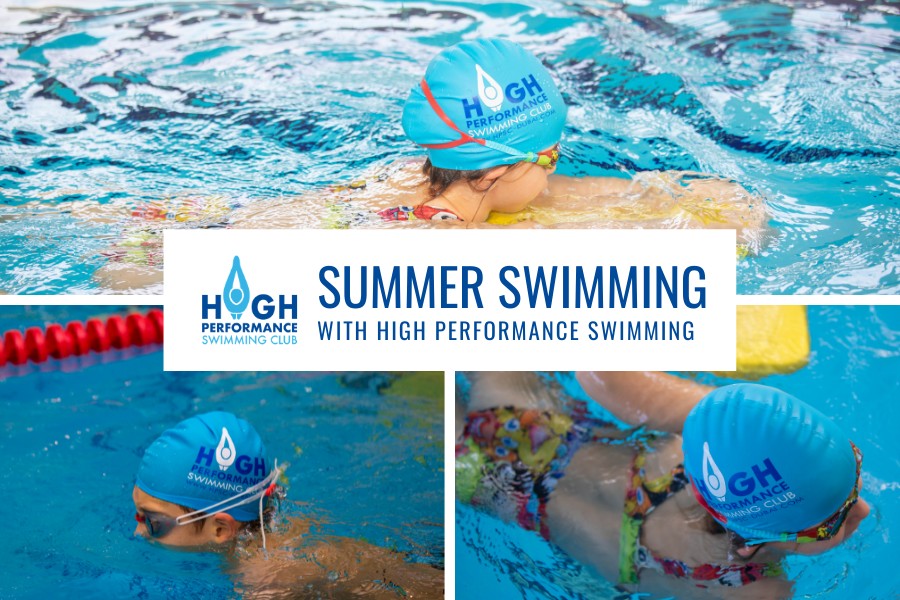 High Performance Swimming Club (HPSC) offers a wide variety of swimming courses for children of all ages and levels at three different locations across Dubai. Here, kids can learn how to swim or improve their swimming skills in a safe and peaceful environment.
All HPSC coaches are internationally trained and qualified lifeguards. They make sure that each and every swimmer gets quality swimming lessons and the attention they need to achieve their best swimming capabilities. Lessons will be held every Saturday to Thursday and children as young as 2 years old are welcome to join!
In the first week of the Summer Swimming Program, all new swimmers are welcome to join and try out a free trial class at the location you are interested in.
To book a free trial, click here.

How to book a swimming course?
Visit their website to select a location and choose the correct level for your swimmer – click here.
If you are not sure about the swimmer's level, you can book a free assessment at any of the locations you choose.
EARLY BIRD DISCOUNT
Book your swimming lessons before 10th July and get 10% off your online booking. USE CODE: SUMMER21
Dates: Sunday 4th July until Saturday 28th August

Fees: 30-Minute, 45-Minute, 60-Minute, 90-Minute Classes Available
Starting from AED 84 per session. For more information, please, visit the website
Age: 2+
Locations:


The Young Studio offers various engaging and enriching activities to introduce the students to the world of art of creative expressions. This summer, the experts of The Young Studio have prepared something special for children as now it is possible to sign up for Chess, Speech and Drama or Futuristic Skills Training!

 1. Chess Chams Camp
The coaches of The Young Studio are rank holders at the various regional and national competitions and have years of coaching experience.
Mode: Online
Level: Beginner, Intermediate, Advanced
Days: Sunday to Thursday
Batchas: 
10 am to 11:30 am; 12 pm to 1:30 pm; 2 pm to 3:30 pm; 4 pm to 5:30 pm.
 2. Speech and Drama
Here, kids can boost their creativity, the ability to express themselves, and improve their confidence.
Age Groups: Tiny - Tots, Juniors, Seniors, Teens
Days: 3 Days a Week (Sunday, Tuesday, Thursday)
Batches: 
10 am to 11:30 am; 12 pm to 1:30 pm; 2 pm to 3:30 pm; 4 pm to 5:30 pm.
Mode: Online or In-Person
 3. Futuristic Skills Training Program "Futuristic Training Tempo"
Apart from being useful for future professions, the very process of learning how to code improves logical thinking, problem-solving and cognitive skills. 
Mode: Online
Programs to choose from: 
Vex VR (Virtual Robotics)
Python Turtle Graphics
Android app development
Arduino using web-based Tinkercad firmware
Duration: 3 weeks- 15 Hours Training, Sunday To Thursday
Batchas: 
9:30 am to 10:30 am; 11:am to 12 pm; 12:30 pm to 1:30 pm; 2:30 pm to 3:30 pm; 4 pm to 5 pm.
Dates: 4 July - 26 August
Fees: starting: 119 AED (per week)
Contacts: tel. +971 4 572 3898
Age: 5–16
Locations: 
Bur Dubai, Near Fahidi Metro Stn
Al Nahda 2, DXB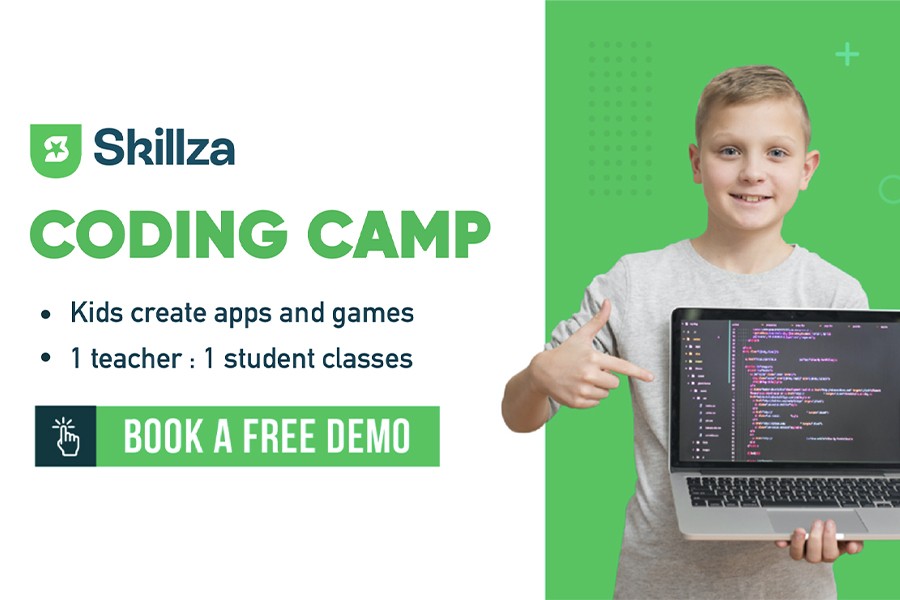 Coding is a new literacy, they say at Skillza. And the earlier kids start to learn to code, the more prepared for the future they will be. This summer is the perfect time to begin kids' journey in the realm of programming languages and mentors of Skillza know perfectly well how to guide children there.
Skillza offers 1:1 coding classes so children get maximum attention and learn at their own pace. Here, mentors from Google, Facebook, and Harvard use the STEM Accredited Educational Program designed by people from Google, Amazon, and Microsoft. And, what is important, the teachers here know how to engage children so they learn the coding concepts through laughter and fun. During classes, kids learn app, web and game development and can earn the prestigious "Skillza Certified App Developer" tag on completion of the course.
Age is not saying much about a child's level of knowledge of coding or their interest in specific field of coding. That is why Skillza offers a free demo 1:1 session that will define the kid's level and adjust the program according to the skills and pace of a student.
Add here the flexible schedule where you decide on time, days, and frequency of lessons, and you will understand why Skillza is a #1 choice among parents and kids. So, do not hesitate and book a free demo class!
Dates: Summer Camp Duration: 25 classes, 3 classes a week, 2 months program. 
Timing: Flexible timings. Can start on any date.
Fees:
• 1-hour demo coding session: Free.
• Coding Camp: AED 800.
• Sibling Discount - 10% Off.
REGISTRATION for the CODING CAMP:
Contact: WhatsApp +971585502919.
Age: 6–16.
Location: Dubai, Al Karama.
Find Out More


At the Act One Theatre Camp, they are fortunate to have a number of highly successful American improvisers and incredible acting instructors, dance coaches, singing, and on-camera teachers who have been consistently working in children's theatres and can share their insights with your kids. During the summer camps, they will teach the children aged 6 to 15 in workshops and group tutorials through the use of a virtual learning environment. Known for its excellent learning support, collaborative, practical approach, and dynamic experimentation, this is a summer camp that nurtures the whole spectrum of ability: the participants are challenged and stretched. The creative juices are certainly flowing here – being deeply immersed into the exciting world of theatre, music videos and filmmaking, the campers spend each day acting, singing and dancing alongside studying many other practical and theoretical aspects of performance. The originally written movies and music videos for their world premiere Final Performance are a true highlight. Every group creates their own movie and is responsible for every element of the final production which can be viewed live online by all the relatives and friends around the world.
There are three practice-based and diverse camps on offer: Hollywood Backlot Bonanza, Adventure Awaits and Game Show Mania. From the shy wallflower to the class-clown, everyone wants to be at the Act One Theatre Camp, so be sure to register early. All levels of experience are welcome!
Dates: 14 June – 13 August 2021;
Timing: Monday to Friday 8pm – 1am;
Ages: 6 – 15;
Fees: $700 for a 3-week camp.
Location: online.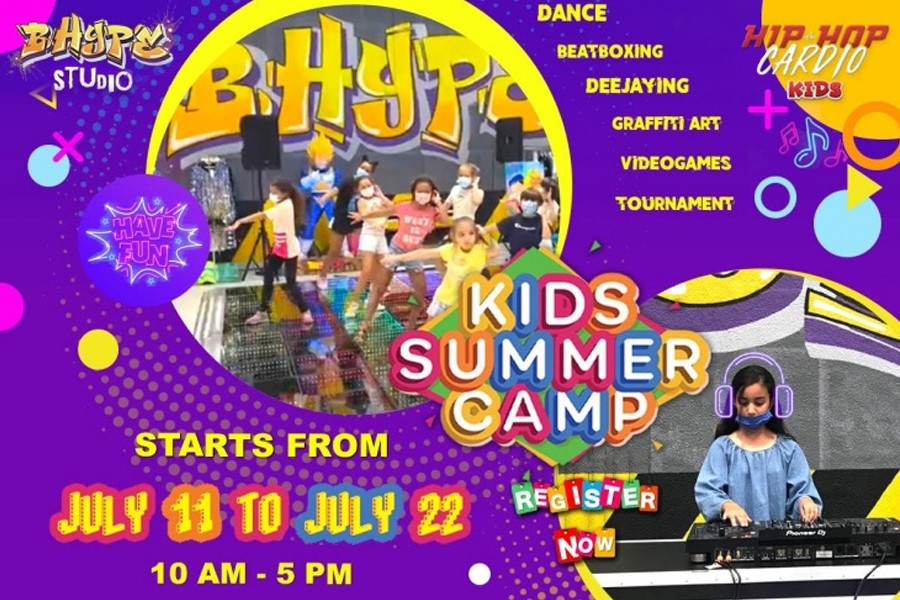 This summer camp by B Hype studio combines all activities that children adore. Trust us, this camp will boost the creativity of your kids to the max, as well as strengthen muscles, improve coordination, and help them to make many new friends.
Here, children will learn the basics of the most popular dances, try their hand at being real DJs, and even learn how to become real beatboxers! Also, the summer camp will hold a games tournament among the participants of the camp. And young artists can give rein to their imagination as they will create real graffiti during graffiti lessons!
Kids will be able to show all their new knowledge and skills during the last day show in front of their parents. The organizers of the camp have already prepared a lot of surprises and rewards for the campers
Dance classes (Hip Hop/Breaking/ Afro)

DJ classes
Graffiti classes
Beatbox classes
Dance Movies screening
Games tournament
For the additional cost (500 AED) a bus will pick children and drop them after the camp.
Dates: from the 11th to 22th of July
Time: 10 am to 5 pm.
Ages: 6-11
Contacts: tel. 0564852568
Socials: Instagram
Price:
2000 AED two weeks
1200 AED one week
Location: B Hype studio - Al Quaz 3
How to get there?
Warehouse No. 4, Al qouz industrial 3, Dubai, U.A.E
Find Out More
By Anna Khan
Subscribe to weekly newsletter from "Tickikids"