Trusity – The One-Stop Learning Space
---
Published 16 September 2021 at 18:14
Tickikids Blog Dubai > Trusity – The One-Stop Learning Space
---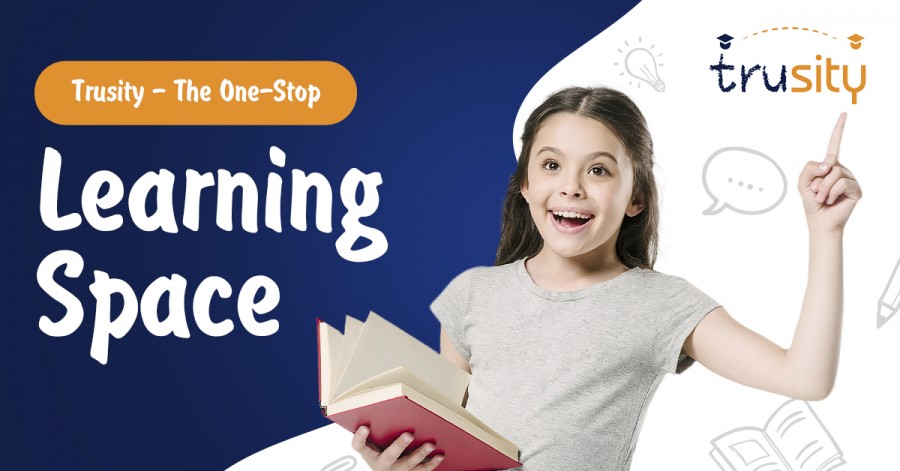 ---
Today's mainstream educational institutions provide a great level of education, that's true. The well-rounded program, elaborate classes, STEM subjects - many offer these benefits for children. However, there is a huge problem - the curriculum is geared to the classes taken as a whole. It is essential to recognize that every child is unique and has their own pace of learning, attention span, and subjects interest that causes a lot of gaps during the learning process while impacting the development of a child in the future.
Meet Trusity -  a leading-edge learning platform that provides personalized lesson plans and schedules tailored to the student's needs. Here, students can count on the best teaching methodologies, experienced and highly qualified teachers, personalized content, and engaging activities.
Trusity Team is placing a huge emphasis on the holistic approach to education unlocking the potential of learners. Attentive teachers offer all necessary resources to the child, while providing guidance, motivation, and conducive learning environment for ensuring progress and holistic development in children. They pave a pathway to help children realize their true potential thereby building confidence, independence, and future-readiness. 
Trusity provides more than 50 courses in various verticals that include:
STEAM
Life Skills
Skills development
Exam Prep
Languages
Life Skills includes the integrated truPreneurship programme, the signature course of Trusity that combines the aspects of Innovation, Communication, and Entrepreneurship in young adults. The program aims to build future leaders, entrepreneurs, and role models.

Photo Credit: Trusity
Trusity - top Edtech Establishment
Our life is impossible without technology as we use high-tech solutions in every sphere from shopping to health care. So why should classrooms be different? Using technology, educators empower students to get better learning possibilities as they diversify learning activities and present information in different forms. Trusity combines best teaching methodologies, quality teachers, an advanced robust learning platform to drive digitalization and innovation in education to provide end-to-end solutions for students, teachers, parents, and schools.
What makes Edtech beneficial?
Firstly, it makes remote learning and distance education so much easier! Kids who know how to use different edtech solutions do not have to waste time figuring out how different tools for distance learning work. Instead, they can focus on the lessons and learn at a time that best suits them, from the comfort of their homes.
Next, edtech prepares kids for the on-fire specialties. Today's jobs call for a high level of technological proficiency, and the earlier children start to learn technology, the better it is. 
Also, edtech offers a flexible approach to learning as kids are engaged in different activities, use various tools and their lessons are interesting, fun, and enriching. 
Trusity is one of the leaders in the edtech sphere and this establishment promotes project-based learning so that students learn through active engagement in real-world and personally meaningful projects. Thanks to the top-notch level of content, well-thought-out teaching methods, and splendid level of content delivery, Trusity rightfully became the official headquarters of the International STREAM Olympiads in the UAE and currently collaborates with more than 40 schools in the region for the world's largest project-based Olympiads program the "Top 100 Champions". It is the annual competition among students in the spheres of Science, Technology, Research, Engineering, Arts, and Mathematics. Besides, UAE will be the host country of this prestigious competition next year!
At Trusity, students can choose various project-based courses like Coding, Robotics, and truPreneurs.

Photo Credit: Trusity
TruPreneurship - innovative holistic development program
TruPreneurship is one of the innovative programs by Trusity that includes Innovation, Art of Communication, and Youngpreneurship courses.
Innovation is a program that provides hands-on training on Coding, Robotics & Artificial Intelligence. It enables children to explore technology, understand the conceptualization and application of ideas, and support the execution of advanced programming to build an original project basis specialization.
Youngpreneurship is a program that will teach youngsters how to act on business ideas and opportunities: how to commercialize a concept, test it, develop a business plan and initiate a business venture.
Art of Communication is the course where children learn to build interpersonal, intrapersonal, and intercultural communication skills. Here, they find out the best ways to exchange ideas, thoughts, and knowledge. 
Good news to all parents and students! All new students can take a free demo lesson for every course! Moreover, every Saturday students can attend free workshops and the themes of the workshops vary, so stay tuned to the updates! 
Contacts: +971 4 5754889, +971 55 141 1403, connect@trusity.com.
Socials: Facebook, Instagram, YouTube.
Location: 1403, 14th Floor, Aspect Tower, Business Bay, Dubai, United Arab Emirates.
Find Out More
Subscribe to weekly newsletter from "Tickikids"