The Magic Paintbrush at Esplanade
---
Published 05 October 2017 at 13:22
Tickikids Blog Singapore > Reviews > The Magic Paintbrush at Esplanade
---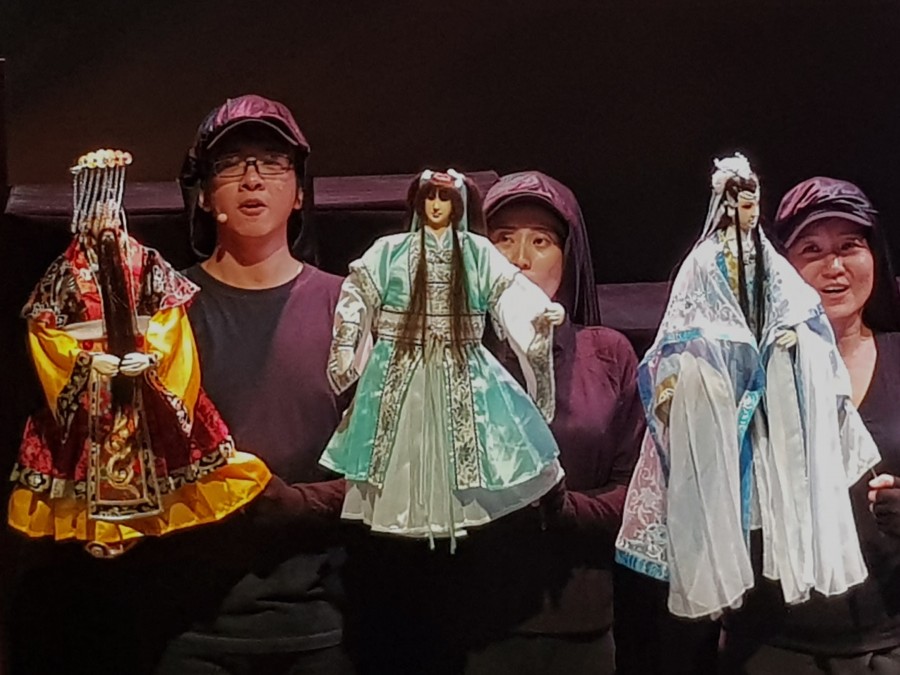 ---
Last week Esplanade invited TickiKids Test Patrol families to a full dress rehearsal of an amazing puppetry production The Magic Paintbrush, which gave them a perfect opportunity to get in the mood for Mid-Autumn Festival, learn more about Chinese culture and the ancient traditional art of puppetry. Check out their impressions and find out about the must-see event that will take place at Esplanade Theatre Studio this weekend!
The Magic Paintbrush, a captivating performance by Paper Monkey Theatre, is based on a classic Chinese folktale with entertaining plot full of wonders, which also renders a meaningful message that good things come to those who are good to others. The production is a real visual treat, featuring traditional art forms, like hand puppetry with stunning traditional puppets, shadow puppetry, as well as technological art forms, such as projection for shadow puppetry, LED lights for fireflies, a surprise "4D effect" of a big blue "wave" engulfing the audience during the "storm" that, by all the parents and kids invited was called one of the most memorable moments of the show (the performers pulled a long big silky sheet of blue cloth above the audience's heads as they ran down the steps on both sides of the central block of seats, so the cloth brushed past the heads and faces of the audience just like a wave hitting them!).
Add to all mentioned above catchy tunes that made even the littlest ones sing and sway in their seats and you'll understand that the performance was magic!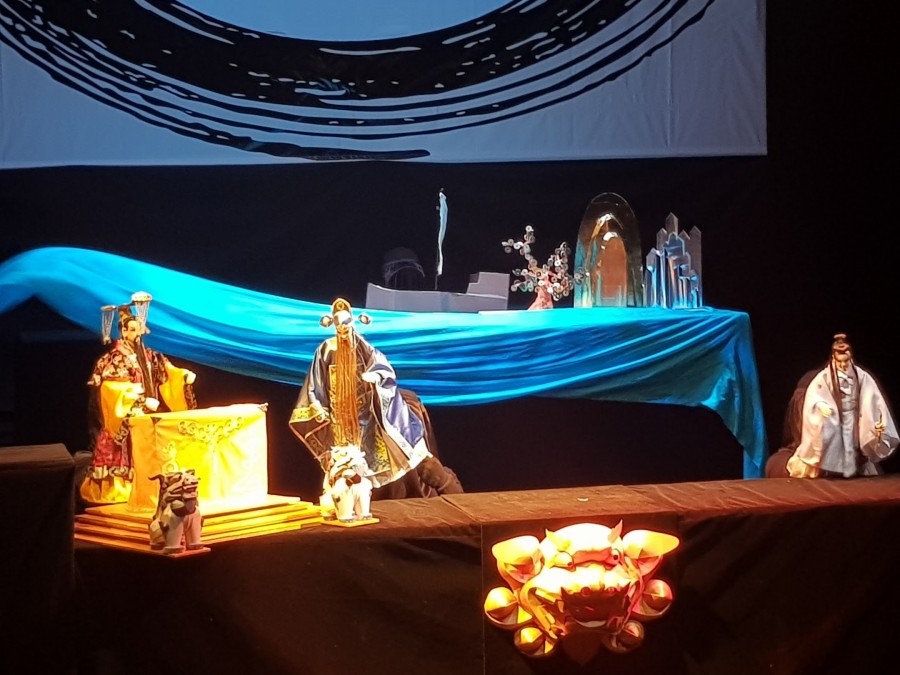 After the show, there was an educational sharing about the different generations of hand puppets (Budai Ou), with the original ones from China, the larger versions known as Pili (means 'thunderbolt' in Chinese) puppets from Taiwan, and the local ones made by the performing troupe, Paper Monkey Theatre, themselves. They shared and demonstrated how they control the puppets and allowed the children to learn how to control the smaller puppets.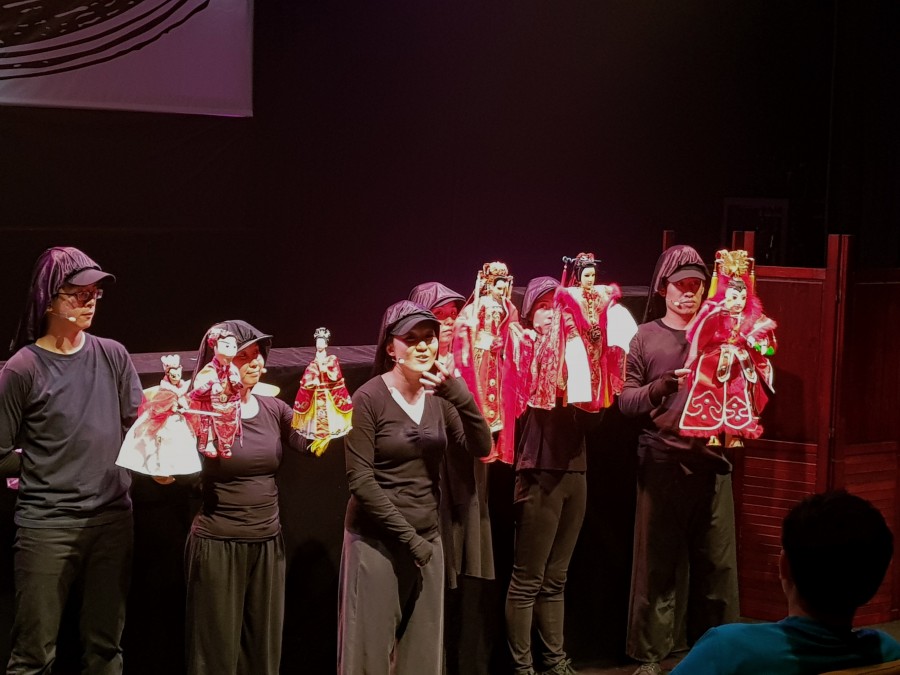 We would like to thank Esplanade for giving TickiKids Test Patrol parents a chance to spend quality bonding time with their children and to create good memories watching this performance together. What is more, the show turned out to be a unique birthday treat for one of the kids, with a birthday song, sung to her by all the cast of puppeteers!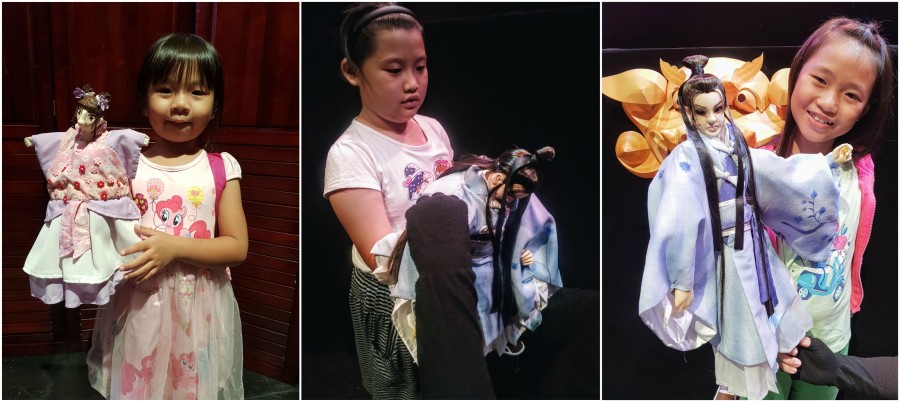 TickiKids Test Patrol kids, Geralyn, Aerilynn and Birthday girl Sharilyn, posing with puppets


Exposing your kids to various art forms is very important, and it also can be so much fun at a place so diverse as Esplanade. We hope that you've already marked in your calendars for Esplanade's Octoburst! The Children's Festival, that's going to take place October 5-8. For more information about the happenings of the festival you can visit this page. If you want to know more about upcoming festivals, concerts and performances for kids in Singapore, TickiKids has them all here.



Our little theatre goers: Lorelle Tan, Zavier Chin, Joel and Keola


TickiKids team would like to thank Susan Lee, Aw Ching Ching, Joys Lin, Jeremy Lim, Selena Tay and Fellen Ungu for providing us with photos and their impressions of the performance.
Subscribe to weekly newsletter from "Tickikids"