The Joy of Cooking with The Little Things
---
Published 22 November 2017 at 17:47
Tickikids Blog Singapore > Digest > The Joy of Cooking with The Little Things
---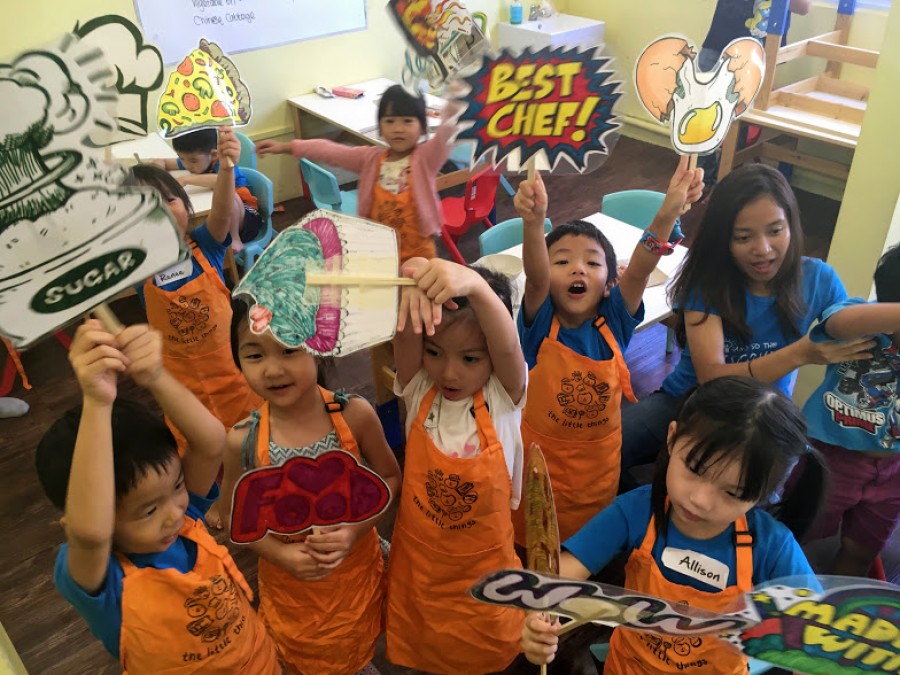 ---
Cooking workshops have become the latest craze all over the world, it's an amazing opportunity for kids and adults to develop their creativity while gaining practical skills. Emily Yeo, founder of The Little Things, discussed with TickiKids the tendencies of culinary education for kids growing in big cities and the rationale behind adding up a cooking class to the busy schedules of modern children, as well as some awesome tips on how to make cooking risk-free.
The culinary art is gaining popularity around the world and The Little Things are here to make sure your kids are not left behind in this amazing adventurous journey to master cooking and healthy eating. The little chefs (aged 2 and up) are taught to manipulate kitchen cutlery, boost their creativity as they explore new recipes and be confident and independent. Numerous fun-filled classes and workshops ensure that your children love what they learn! TickiKids have recently interviewed Emily Yeo, founder of The Little Things, and discussed with her the tendencies of culinary education for kids growing in big cities and the rationale behind adding up a cooking class to the busy schedules of modern children. Emily shared some pieces of advice on how to make cooking risk-free and explained the skills kids get by learning to cook.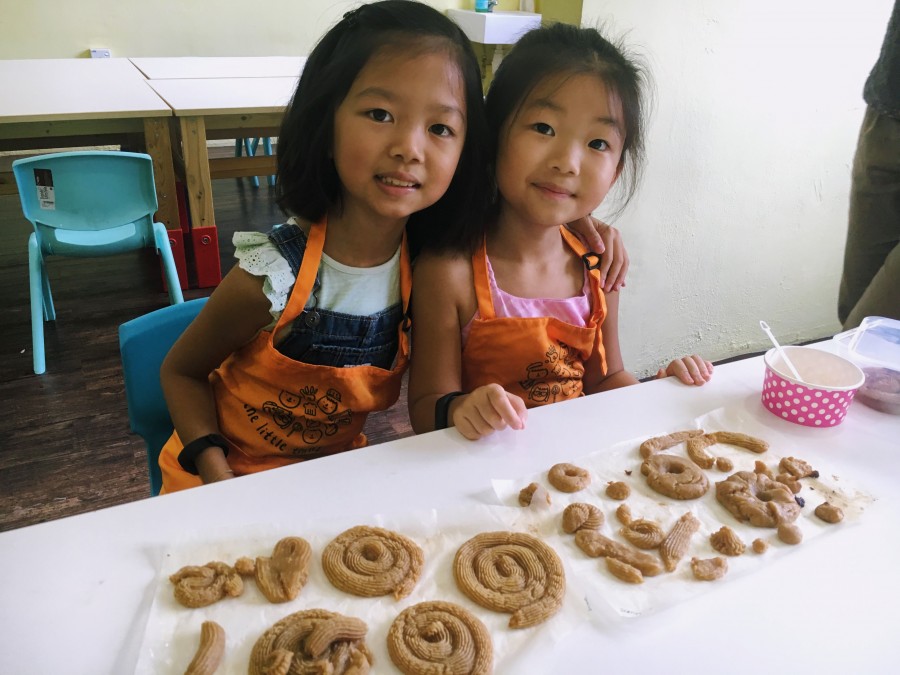 It all usually starts with a great idea and a desire to bring positive changes into reality. Emily told us that for The Little Things it all began with realization that many of us (children and young adults alike) were losing touch with the kitchen, foods and ingredients. It took some time and research to find out that Food (and Cooking) was something that every child loves and could relate to. Here at the The Little Things everyone believes that nothing brings friends and family together the same way Food does. 
In the journey to build up something that changes our daily habits and unites the families Emily wasn't left on her own. While Emily focused on making the classes age-appropriate, Valerie Lee, an experimental chef and big-time foodie, started trying out various different child-friendly recipes. As a result, they created a unique program to bring more children into the kitchen to explore the world of food, ingredients and getting their hands dirty! 
Living in a modern city with so many eating options at times we question if having cooking skills is as relevant nowadays as it used to be. Emily shared her thoughts on why she still considers cooking to be a vital skill: 
"Cooking is about SO much more than just eating. Especially for children, who are still learning about the wondrous world around us. By cooking, we see every ounce of what goes into our food, we learn about the science of food, we grasp measurements and approximations, we improve, improvise and create. None of these can be experienced in a take-out meal!"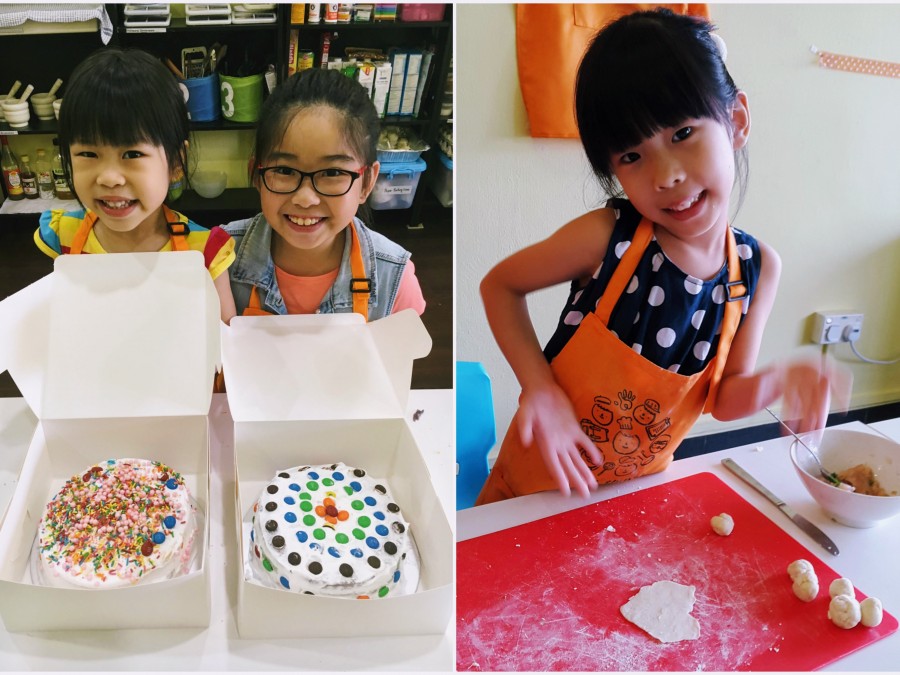 With the limited amount of free time kids have nowadays and with our practical approach to education the main question remains if taking a cooking class is really worth it, if it is valuable to a child. The Little Things view cooking as education in process: children learn, try, imagine the outcome, create and re-create! It's not only about the ability to make yourself a lunch, in a single setting, kids have an opportunity to employ fine and gross motor skills, improve language abilities and acquire culinary vocabulary. Cooking is a true science! Your little ones boost their numeracy and measurement and estimation, they are taught to understand science concepts and develop extremely important for further academic success skills like prediction, recording, observation. It has a lot to do with leadership and communication, as children learn to working independently and in teams. They also learn to appreciate the results of their efforts and that of the peers, they, as Emily puts it "get to savour the fruits of their labour at the end of it!" Just to crown it all, kids reinforce their creativity, as every dish is a chance to express themselves!

The Little Things designed their programmes to make kids engaged and happy. Parents can choose from a wide range of well-thought-out age-appropriate courses. Emily and Valerie started out with a mainstay programme, Self-Savvy Weekly for 4-12 yo, and the adhoc holiday programmes (check the Christmas Workshop). After a number of requests from the parents, they added Parent-Accompanied Toddler Workshops (for 2-4yo) and now they are looking forward to piloting a culinary-themed Toddler Playgroup (3x weekly) in 2018. Furthermore, The Little Things are regularly involved in corporate CSR projects, preschool excursions, and external off-site workshops.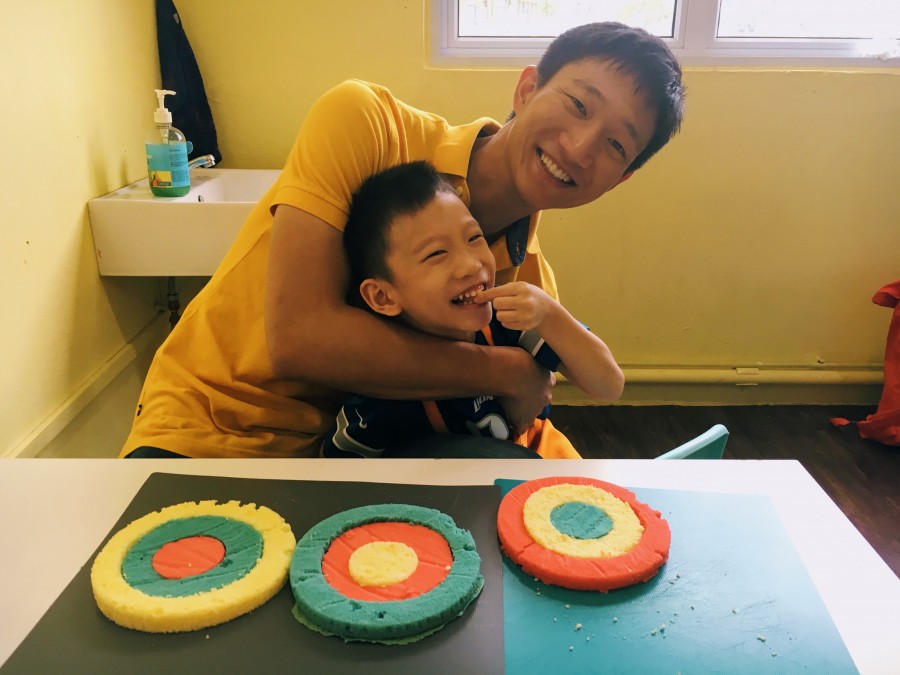 You may want your little chefs to explore their talents, but still feel a bit concerned if it's risk-free. Emily explained how they manage to maintain complete safety with an oven, cutlery and other kitchen utensils in the classroom:
"Education is very crucial. We always start each session with safety reminders. The children know what they're allowed to do, and what is off-limits, or what requires assistance. Our utensils are child-sized, so that the children can use them with ease and confidence. Whenever we use our induction stoves, we ensure there is a sufficient teacher-student ratio and there are enough adult facilitation to go around."
Children and parents will be delighted by the tangible results they can actually taste! By the age of 10 your kid can turn your house into a 3-star Michelin restaurant.  "We advocate each child to be able to make an appetizer (snack), main, and then as a treat, a dessert", Emily told us. All the participants will be equipped with a mix of baking and cooking essentials – and this is mirrored in the Little Things annual Foodie Boot Camp which is always fully registered for. What's on the menu? Dumplings, bread rolls, fried rice or noodles, grilled chicken, pancakes and even cupcakes!  
Give it a try and enjoy your child's achievements!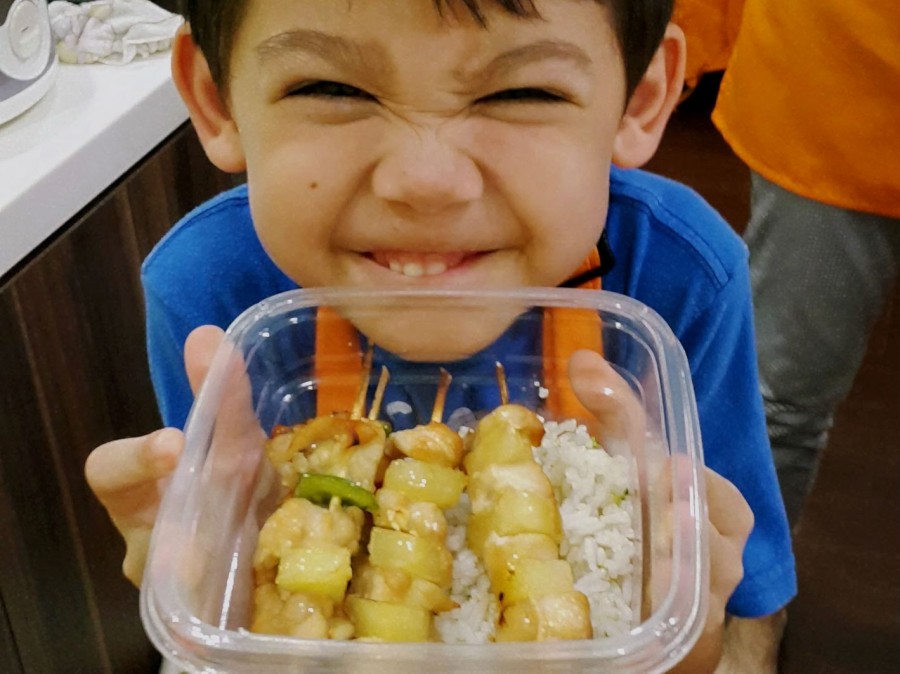 Photo credit: The Little Things
Subscribe to weekly newsletter from "Tickikids"