Why Wan Qing CultureFest 2019 is this year's most exciting cultural event
---
Published 15 October 2019 at 15:13
Tickikids Blog Singapore > Digest > Why Wan Qing CultureFest 2019 is this year's most exciting cultural event
---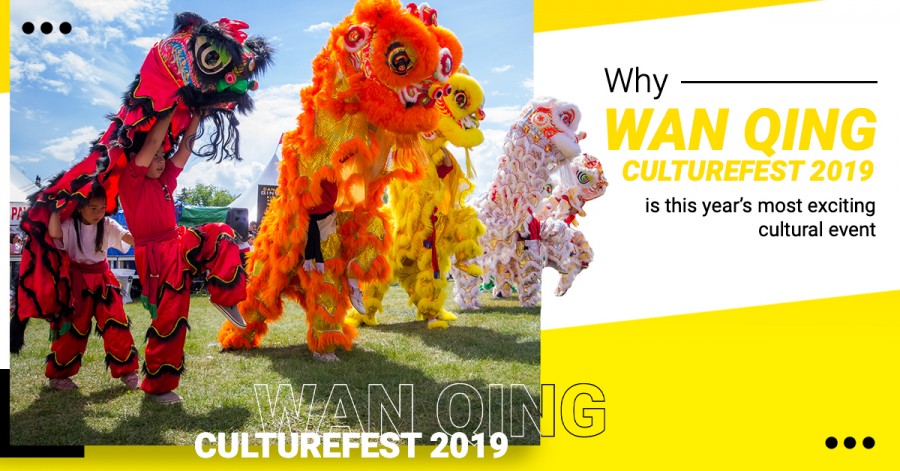 ---
Who knew that a visit to the Memorial Hall could be so entertaining? Ahead of the Wan Qing CultureFest 2019, its host, Sun Yat Sen Nanyang Memorial Hall, announces that this year they will showcase record-breaking cultural extravaganzas filled with a spectacular line-up of family-friendly activities. This heavenly exciting festival is an annual event and this time it will focus on four aspects of cultural heritage – Social Practices, Rituals and Festivals; Food Heritage; Performing Arts; and Oral Traditions and Expressions. Join the fun and learn more about Singapore's culture in a fresh and immersive way.
The audiences will experience a traditional Chinese wedding, find out more about Nanyang coffee and Singapore's food culture, discover the art of lion dance, and even have fun learning Chinese dialects through a series of interactive game stations. And the delights do not end in it. Expect a getai concert, traditional Hakka folk music, comedy shows and more.
Fill your diary for the dates of 2nd – 10th November 2019 and, more importantly, visit the Wan Qing CultureFest for two weekends full of traditional crafts, spectacular performing arts, immersive workshops, and interactive activity stations!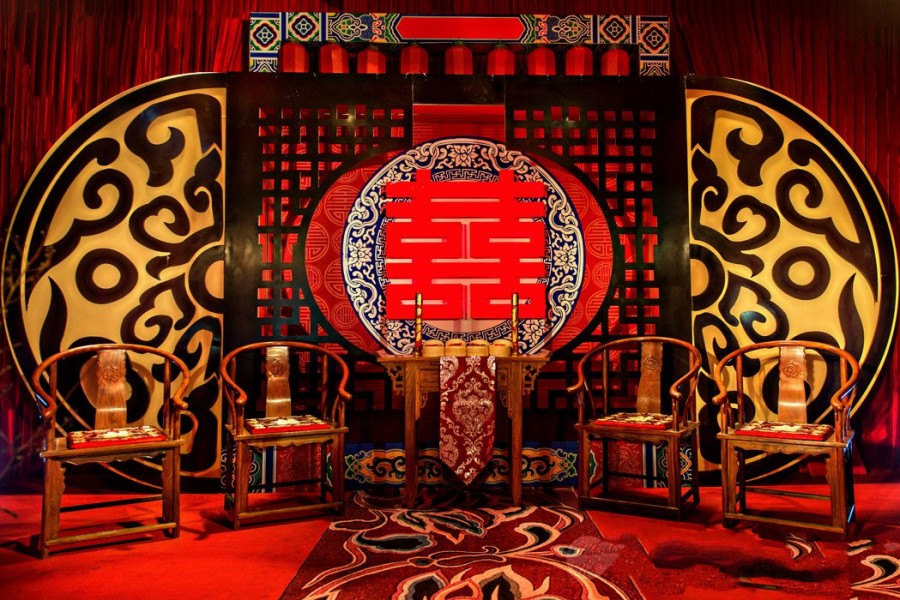 2nd November 2019 (Social Practices, Rituals and Festive Events)
The Wan Qing CultureFest 2019 kicks off with Social Practices, Rituals and Festive Events. On 2nd November from 11am to 9pm visitors can immerse themselves in an exploration of Chinese wedding customs. Sip on freshly brewed Chinese tea as you learn more about the steps involved in a wedding tea ceremony. It is an ideal way to find out what goes into a typical set of "guo da li", try on a traditional wedding kua and snap some photos for Instagram. Why not participate in other fun activities and uncover the different aspects of a Chinese wedding?
Your little ones can also enjoy an interactive children's storytelling session featuring simple craft activities, while learning more about the customs and practices related to Chinese weddings. 
The day's programme is brimming with tons of hands-on activities for visitors of all ages, such as paper cutting, DIY origami wedding favour boxes and auspicious red packet crafts. There is even a free fengshui talk on Chinese wedding customs and compatibility for young couples and families, so be sure to join this interesting activity and make some notes. 
Don't forget to join the Heritage Hunt (available during the whole festival on 2, 3, 9 and 10 November from 11am – 7pm). Get ready for an immersive adventure as you navigate your way through a series of interactive activity and game stations to learn more about different aspects of Chinese culture. Put your knowledge about Chinese customs and practices to the test in a number of fun and engaging tasks including charades, crossword puzzles, memory cards and more to win a mystery prize. 
Wind down the evening with live music performances by talented local musicians (you can even submit song requests) and an outdoor theatrical performance by the Singapore Focus Theatre.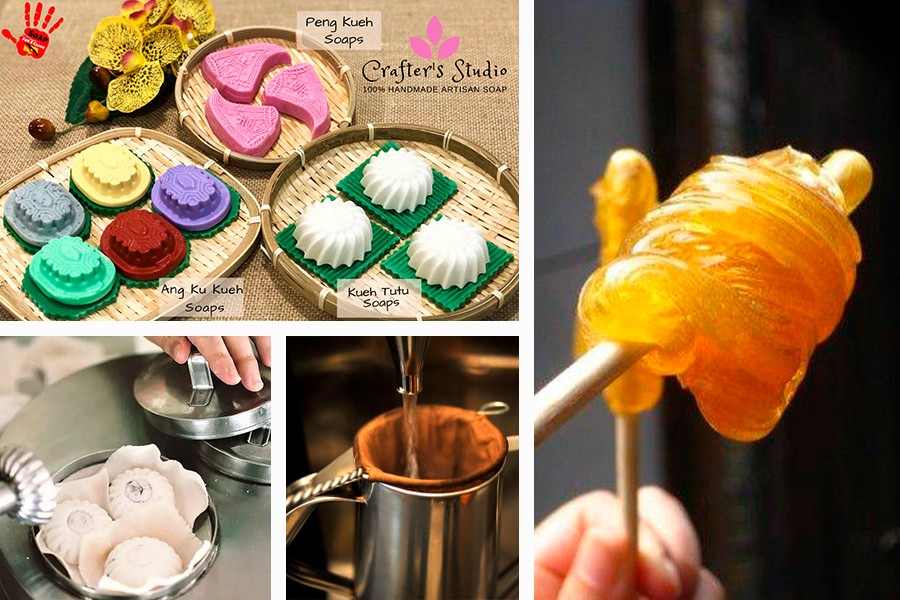 3rd November 2019 (Food Heritage)
Delve into Singapore's delectable local cuisine and learn more about our food heritage! From breakfast staples and appealing treats such as soon kueh and ang ku kueh, to thirst-quenching choices such as bird's nest drink and kopi, the interactive booths and workshops will please even the most discerning buds. Relive the good old days with your family at the festival's snack booths and feast on yummy treats as you learn how to twist your own malt candy, steam your own putu piring, and fold a kacang puteh paper cone.
You can even learn more about Singapore's colourful kueh culture. The artisans from Crafter's Studio will transform simple bars of organic cold-processed soap into realistic traditional kuehs in an interactive soap-crafting demonstration. Although it's open to all, be sure to join a queue early if you wish to 'chope' a seat!
The hugely entertaining and interactive children's storytelling sessions about yummy local dishes and sweet treats will capture your kids' imagination.
The tunes of Taiwanese Hakka band and San Geu Tai in their first ever solo concert in Singapore will leave audiences exhilarated by a rich fusion of traditional Hakka folk music with contemporary genres including blues, rock, and jazz.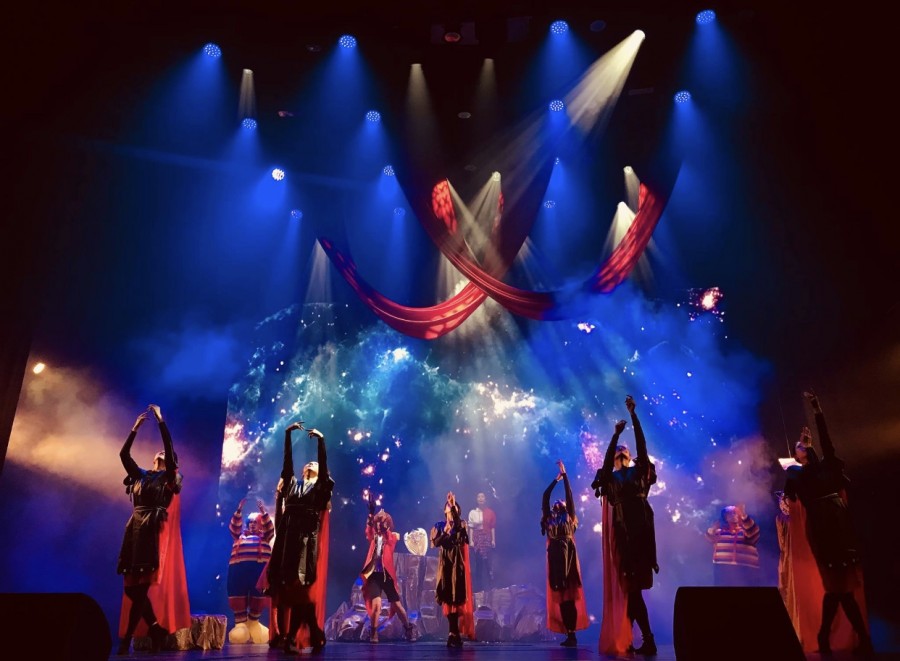 9th November 2019 (Performing Arts)
Lion dance performances are a common sight in Singapore during festivals – Chinese New Year, for instance. Do you know that there are actually two types of them? The audiences will explore the history of lion dance, catch exciting lion dance performances, and create a lion dance mask.
For those seeking an insight into Wushu, a form of contemporary Chinese martial arts, there will be a chance to design your very own Wushu swords using simple materials like aluminium foil.
Alongside the roster of fascinating craft workshops, visitors can also immerse themselves in buzzing and colourful world of 'Sights & Sounds of Chinese Opera' and Chinese Shadow Puppetry. Parents and kids can join a free immersive cultural workshop, watch a live demonstration of Cantonese street opera and shadow puppetry, try on opera costumes and make-up, learn operatic movements and create your own puppets. These workshops are definitely a great way for grandparents, parents and even children to learn more about culture while bonding through fun activities. No registration is required for this workshop (first come - first served, seats are limited!).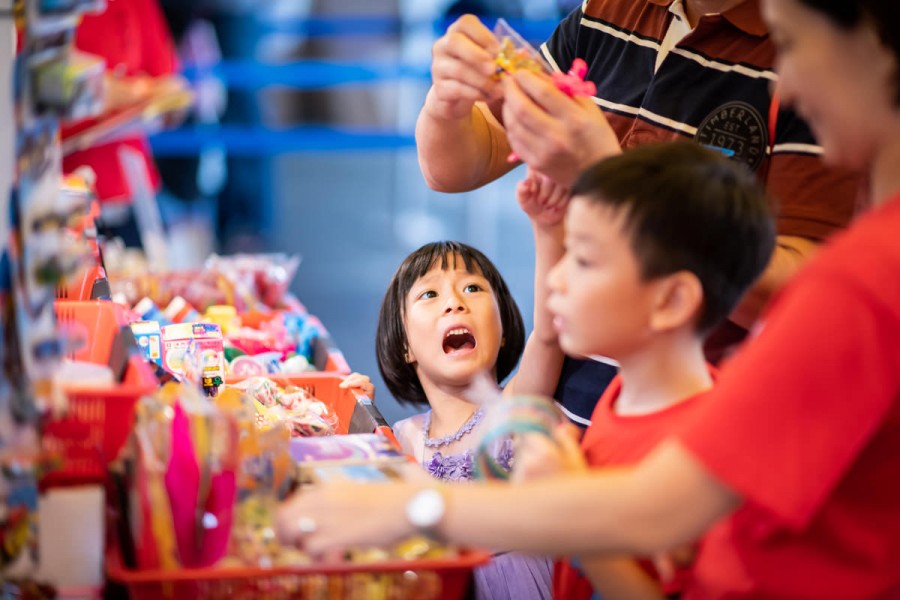 10 November 2019 (Oral Traditions and Expressions)
'Ti orh orh, beh lor hor'… Do these tunes evoke memories and feelings of nostalgia for your childhood? What is the meaning behind these popular rhymes and songs? On 10th November, you will be able to rediscover your roots and strengthen the bond with your family as you find out more about the beauty of your mother tongue and dialect. You can learn something new about the unique cuisines of each dialect group, pick up simple words and phrases in different dialects, and even play fun games to identify famous Singaporean figures according to their dialect group. These activities are just perfect for intergenerational bonding.
For those who want to explore the symbolism and imagery in nursery rhymes associated with dialects and uncover a whole new meaning of these well-loved tunes, the light-hearted sharing session by Dr Kang Ger-Wen are sure to delight.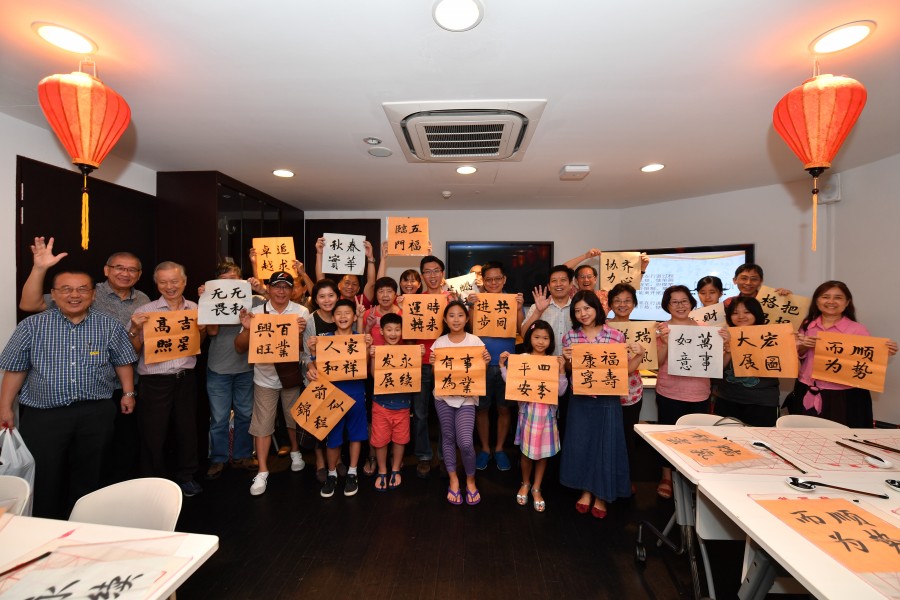 For craft and art-lovers, Mr Ma Shuang Lu, a renowned calligrapher and practitioner of Chinese cultural arts, will be leading a session on calligraphy illustrating techniques and its significance in Chinese culture. You can learn basic calligraphy and put your skills to the test through simple writing exercises. Great fun for all ages!
Finally, Sun Yat Sen Nanyang Memorial Hall transforms into a smashing getai venue. Backed up by a stunning entertainment extravaganza, you will be taken on an emotional journey by an exhilarating getai concert! Get ready for a glittering night filled with live music, exciting performances and good cheer. Sing and dance along to your favourite tunes as you reminisce on your own cultural heritage!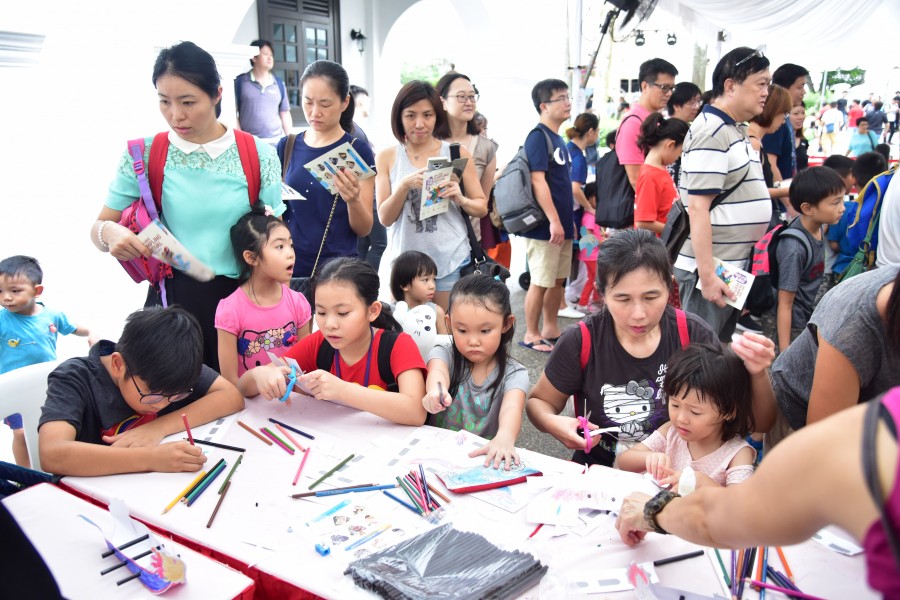 To find out more about Wan Qing CultureFest 2019 and its diverse programme, visit http://sysnmh.org.sg/en/whats-on/events/wan-qing-culturefest-2019
By Anna Khan
Subscribe to weekly newsletter from "Tickikids"