VivoKids: The Proven Experts in Multi-Sport Coaching for Early Years
---
Published 28 January 2021 at 07:42
Tickikids Blog Singapore > Digest > VivoKids: The Proven Experts in Multi-Sport Coaching for Early Years
---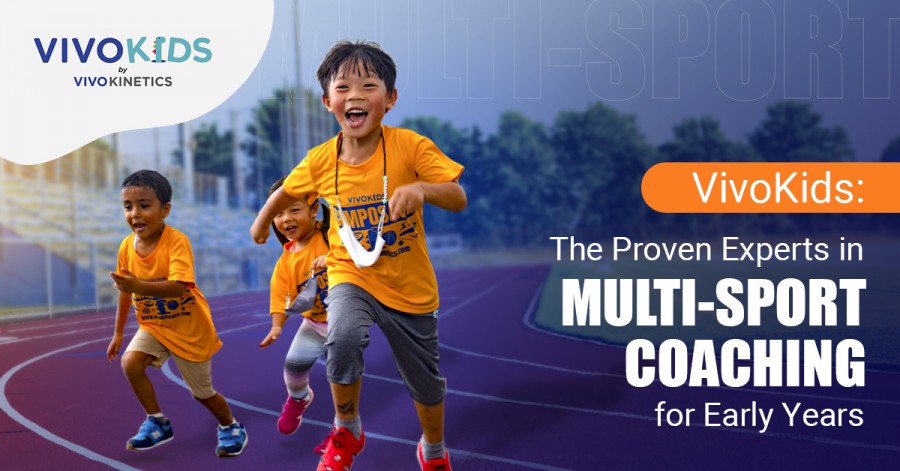 ---
Occasionally parents become so familiar with a reasonably acceptable specific sports programme that they fail to notice a myriad of alternatives that give their child freedom to find their own sporting path. Step forward, VIVO Kids is the most in-demand multi-sport programme for pre-schoolers with the Singapore parents right now – and for good reasons. VIVO Kids – a name guaranteed to deliver age-appropriate activities in a happy, stimulating environment – gives your child the best possible start in physical and social development.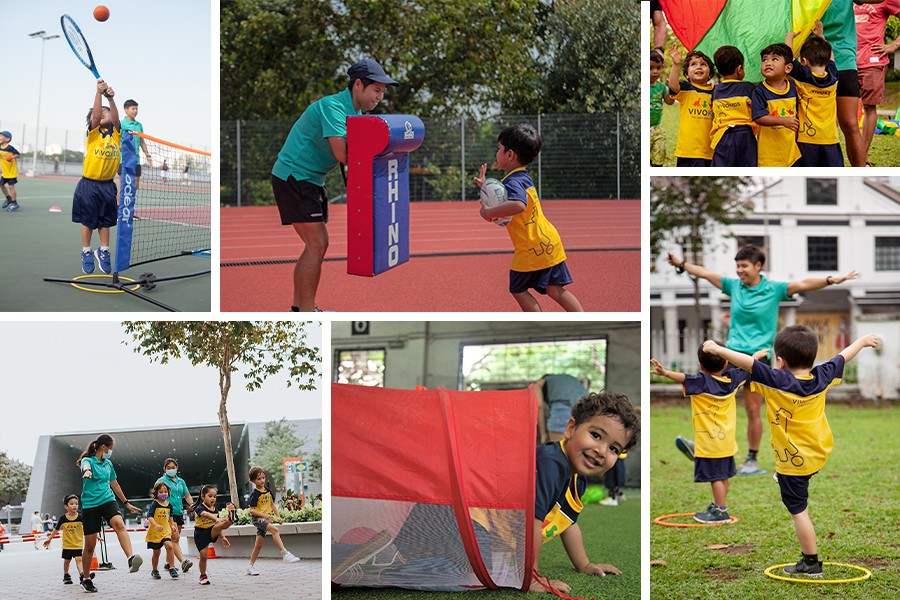 Photo Credit: Vivo Kids


VIVO Kids is founded by a former athlete of the Singapore National Women's Soccer and Rugby team Vivian Eng. Her background in Sports Science together with her vast experience as a coach educator enabled her to develop a unique curriculum to engage and interest children in physical activities with innovative fun games. All thanks to an advanced combination of a play-based multi-sport approach and a committed team of coaches. Meanwhile, Vivian Eng has remained at the forefront of sports coaching and early childhood education by regularly attending workshops and delivering multi-sports sessions and camps. While parents admire the VIVO Kids team's ability to bring out the best in everyone, recruitment and selection of sports coaches is taken extremely seriously here. The result is a passionate team of kids loving coaches working together to deliver a quality programme that ensures the safety and best learning experience for young children.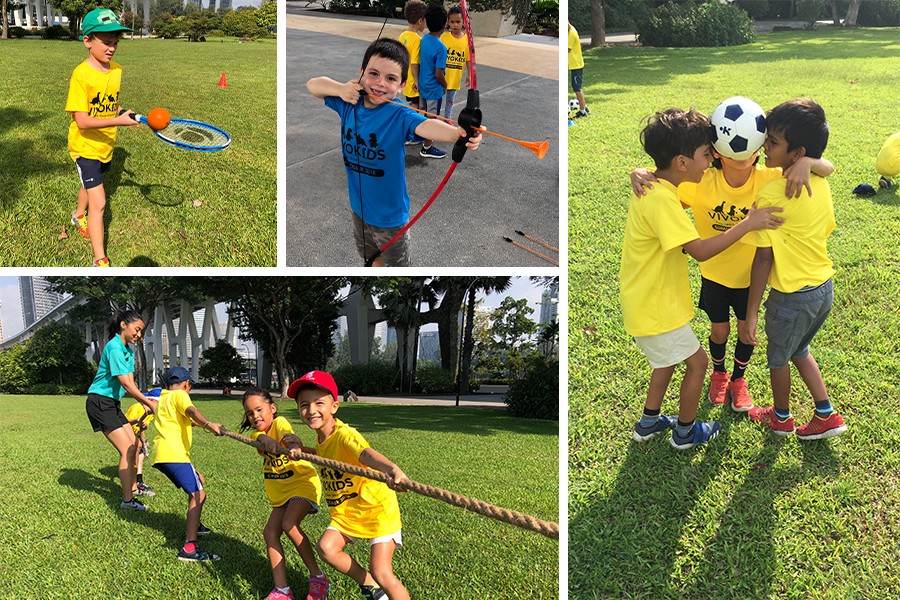 Photo Credit: Vivo Kids


A sparkling sports centre, VIVO Kids is strengthening its multi-sports focus by instilling a can-do attitude and emphasising the importance of varied movement exposure. All kids joining the programme can progress through the age group from the age of 20 months to nine years of age. This is an opportunity for children to have fun, get active and enjoy a great sense of achievement as they learn a wide variety of movement skills, which can be transferred to many sports and social activities. Furthermore, children get to develop social-emotional skills as they learn to work with their peers beyond a classroom setting. While sport is the beating heart of this centre, all the group activities are structured to encourage the development of soft skills with particular attention paid to personal development, interaction with others, teamwork and problem-solving.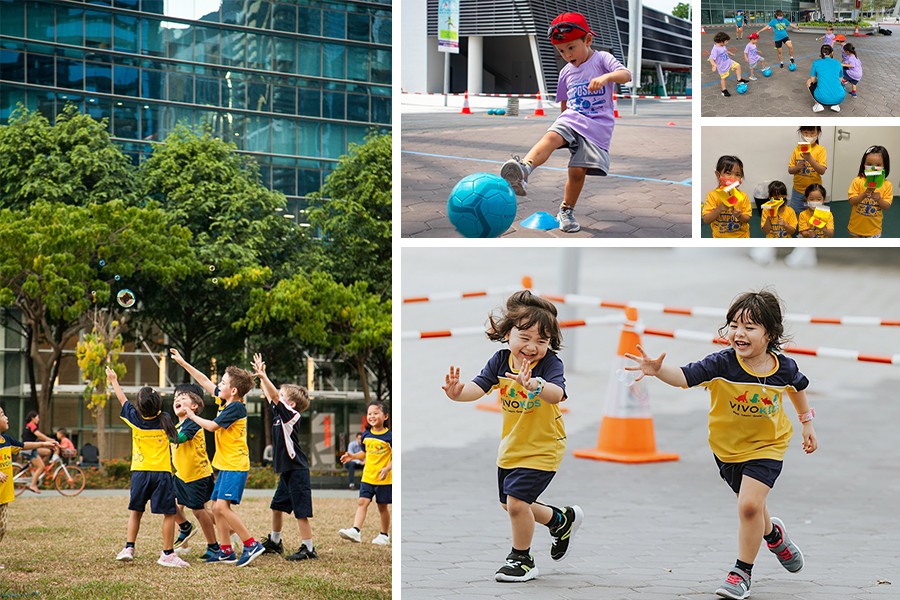 Photo Credit: Vivo Kids


When it comes to the curriculum, there are six core sports on offer. In Vivo Kids Toddler Classes (20– 36 months), children start with parent accompanied sessions that consist of a wide variety of fun activities that encourage fundamental movement skills like running, jumping, balancing, throwing and kicking, enhanced with music and loads of high fives. Once the children turn three, they get introduced to the six different sports, focusing on one sport per month with three weeks of skills acquisition and one week of skills revision and games. The children have 45 to 60 minutes of active time in which they use specialised age-appropriate sports equipment and maximise their movement time with high energy and fast-paced sessions. What could be a better antidote to the sedentary screen-obsessed world?
On top of excellent teaching, Vivo Kids adopts a low coach to student ratio of 1:5 to ensure that all children get maximum attention and engagement. Vivian Eng and her team of coaches with multi-sport backgrounds put an incredible amount of effort into creating a secure and loving environment by making sure every child can progress at their own pace. As coaching is initiated through play, the children can easily connect with the activities and it builds on their numeracy and literacy skills, including basic shapes recognition, counting and colour concepts too.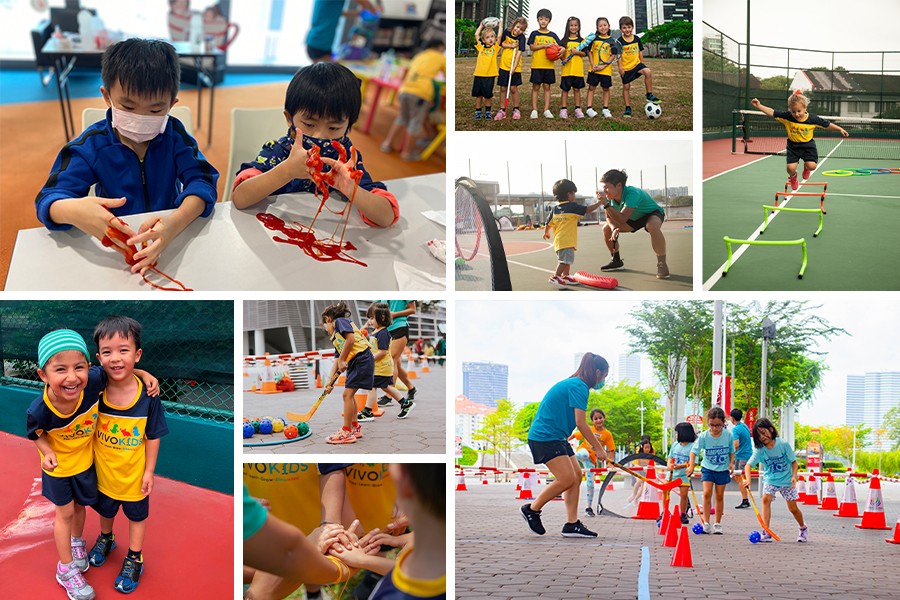 Photo Credit: Vivo Kids


There is no end of opportunities. When the school term ends, VIVO Kids campuses are just as busy. They offer a range of activity camps during the holiday periods which are open to all children aged 3.5 – 12. Over the holiday camps, VIVO Kids fuses multi-sports with team-building games, robotics, arts and crafts in small, expert-led groups that provide personal attention.
A sense of camaraderie and pride is fostered in the children by wearing a comfortable stylish branded VIVO Kids training attire. This clothing is designed to suit active children and made with breathable and dry-fit material. Kids love the adorable dinosaurs!
Not only is the curriculum broad, but there are also numerous venues spread across Singapore: The Cage Kallang, Singapore Sports Hub, Swiss Club, Labrador Park, Marina Bay Lawn Field, Fort Canning Park and various residential condos. VIVO Kids is a centre that certainly jumping high!
By Anna Khan
Subscribe to weekly newsletter from "Tickikids"