Train With World Champions At Evolve MMA's Children's Program
---
Published 16 February 2023 at 11:29
Tickikids Blog Singapore > Digest > Train With World Champions At Evolve MMA's Children's Program
---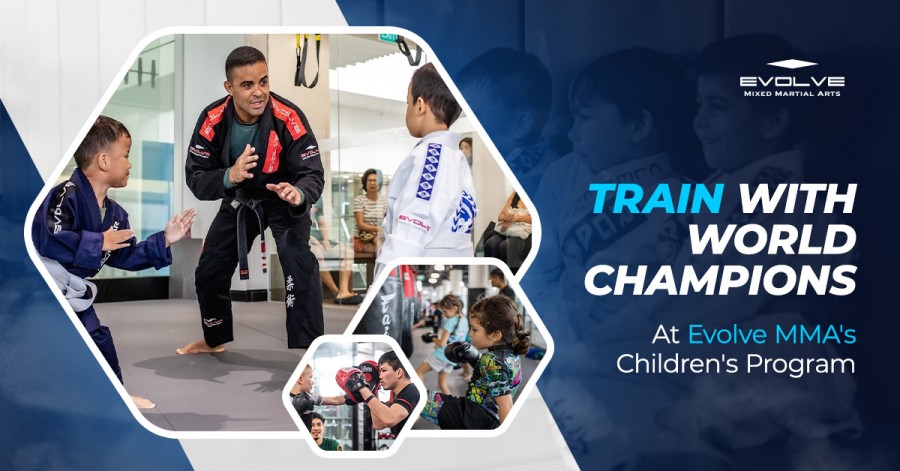 ---
Children are the lumps of energy that adults try to keep behind desks at school and at home. And if you don't give them a chance to let off steam and expend that energy, you're in trouble. That's why it's our responsibility as parents to find the kinds of extracurricular activities that give our children the opportunity to channel their energy in the most positive way. And martial arts for kids is the perfect way to do so!

Martial arts are more than capable of providing the right level of physical exertion. And what's more, there is little that can compare to martial arts in terms of emotional and character development. 
Learning new moves and sequences, and the ability to react quickly improves concentration. Discipline, coordination, enforcing rules, emphasizing the value of respect, increased self-esteem, and confidence are just a few of the many positive qualities that children can gain from martial arts. 
And you won't find a better place to train your kids in Singapore (and, in the world!) than Evolve MMA.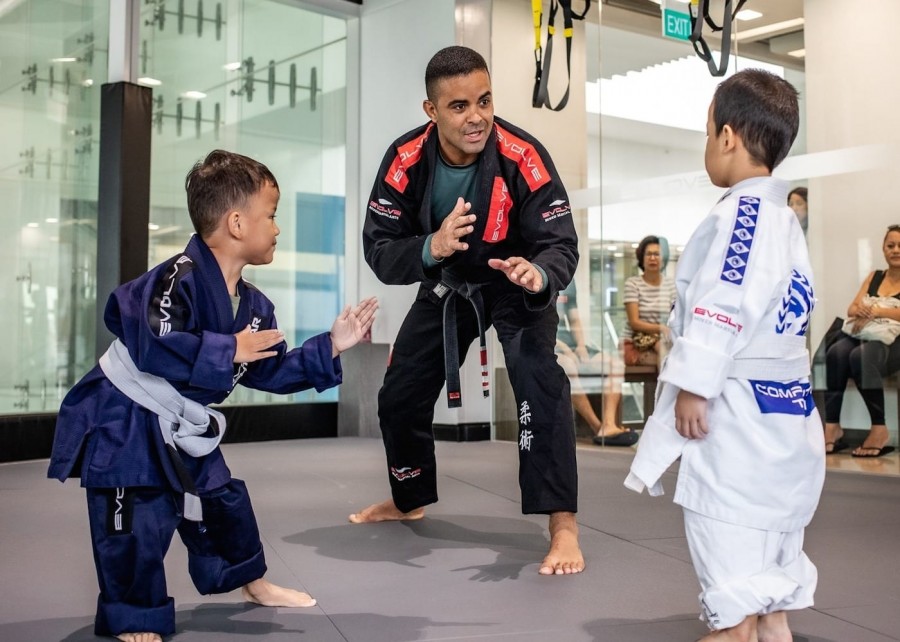 Image Credit: Evolve MMA
Evolve MMA - the best martial art organization in Asia
Nowhere else in the world is there an organization with so many World Champions involved. This is the quintessence of knowledge, skills, experience, equipment, techniques, and the best training programs crafted by the experts of the organization. 
The Instructor Team is the largest and most experienced team in Asia - they have over 1,000 years of accumulated world championship experience! 
There are more than 1,000 classes per week, so make no bones, you will be able to find a class that will meet your schedule, no matter what kind of martial arts you choose. 
Here, the main focus is on becoming a better self, so every student can count on the customized approach and attention from the coaches. 
Instructors at Evolve have won multiple World Championships in Muay Thai, BJJ, MMA, Boxing and more, and they are the most qualified to train and teach your kids to become World Champions themselves!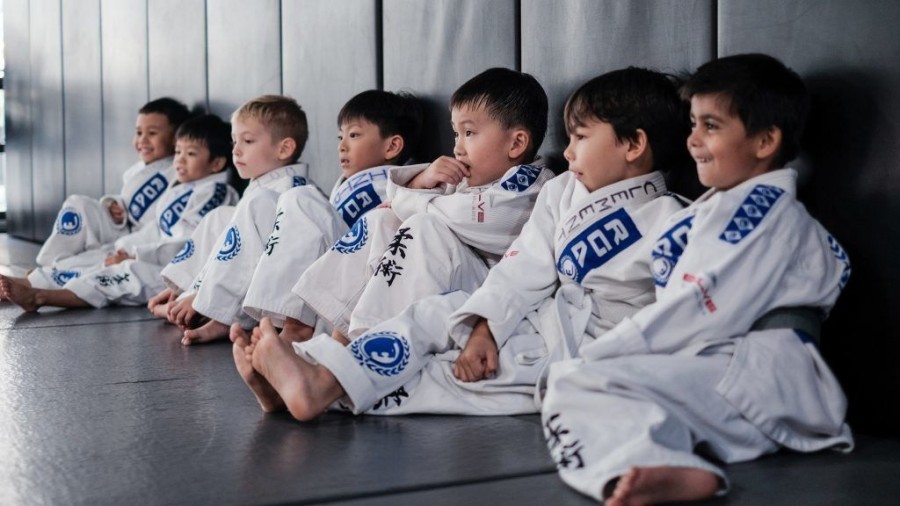 Image Credit: Evolve MMA
Evolve's Children's Program in a Nutshell
As practice shows, it is martial arts classes that allow children to learn life skills such as discipline, mental strength, focus, persistence, integrity, perseverance, confidence, and teamwork. The martial arts are about the constant polishing of skills and the pursuit of excellence. Every training session is a challenge to oneself and the real opponent is not another fighter in the ring, but you yourself.

And whatever your reason for sending your child to martial arts classes - whether it's to gain self-defense skills, build self-confidence, or instill discipline - this is where your child can develop to his or her fullest potential.
The Philosophy of the Little Samurai Children's Program
It is in childhood that we lay the foundation for vital skills, strengthen character traits, develop habits, and begin to build our self-confidence. It is therefore critically important to build a strong foundation upon which to build self-development, healthy lifestyles, and healthy habits.

Among other things, don't forget about bullying and the trauma it causes. It is at an early age that it is important to protect children from bullying as much as possible because such traumas have far-reaching consequences. 
But don't think that after martial arts classes, kids will be motivated to get into fights with bullies. 
First and foremost, finding a non-violent solution to the conflict is the main principle of any martial art. And every knowledgeable instructor highlights this principle at every training session. 
Also, constant martial art training boosts self-confidence. And it is a well-known fact that bullies do not tease confident people - they search for weaker victims. 
And the ability to defend oneself is a great tool to become bully-proof. 
The new program is unique as it is the only kids' martial arts program in Singapore that is designed by a Harvard University graduate.
The program approaches the process of child development from different angles. The curriculum combines physical education, self-defense techniques, and cardiovascular conditioning. Also, children will master and execute techniques that will help to de-escalate any potential conflict.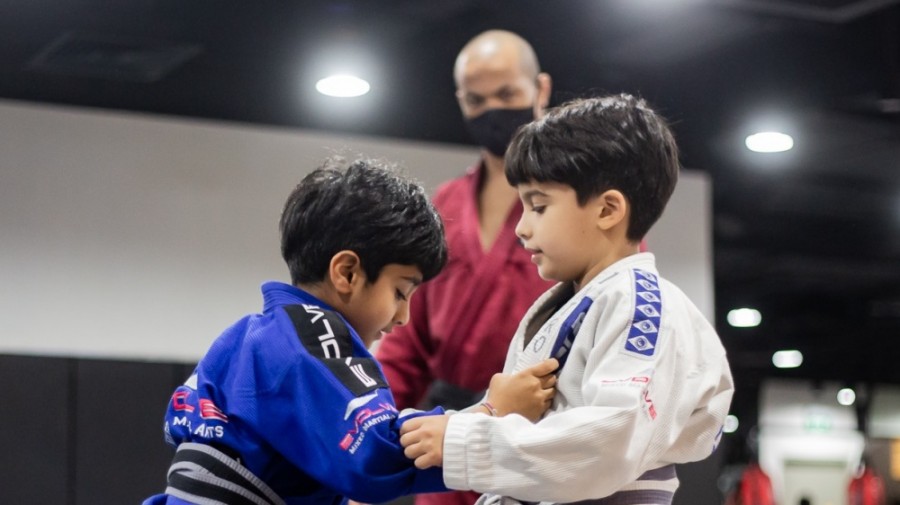 Image Credit: Evolve MMA
The advantages of the Children's Program
The team of instructors includes World Champions!
Well-rounded and structured curriculum created by a Harvard University graduate
Training sessions in a safe, top-notch, fully-equipped environment
A healthy, happy, and productive lifestyle
A solid foundation of the future-proof skills
Strong friendships that may become life-long 
The uniqueness of the Children's Program
The improvement of martial arts techniques is not the only purpose of the classes. Here, martial arts are not the aim, but a tool for self-development, building life skills, and improved physical development that includes boosted coordination, motor skills, and agility.
Here, much prominence is given to character building, as some traits and values are easier instilled by martial art training. 
And, the unique combination of experience, knowledge, and passion for martial arts allows the instructors to create the most enriching environment for kids to thrive.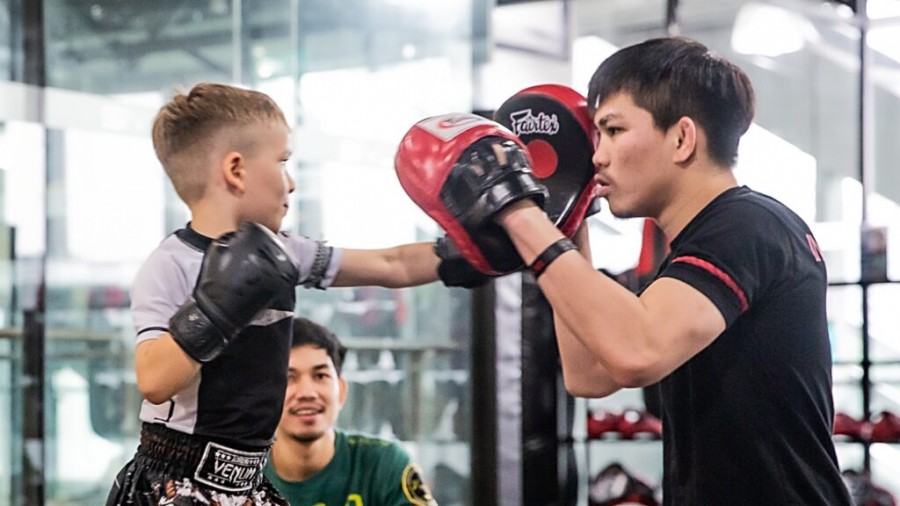 Image Credit: Evolve MMA
Brazilian Jiu-Jitsu (BJJ) For Kids
Firstly, kids LOVE Jiu-Jitsu! Every training is exciting and children don't even realize how demanding and energy-consuming the movements they're honing are. Although seemingly easy and fun, BJJ is a highly technical martial art that has been compared to chess. 
The BJJ For Kids program was specifically developed to help children protect themselves against bullying. This program is not about beautiful stances and spectacular punches with breaking bricks. It is about real-life combat situations where children are taught to escape an uncomfortable and compromising position and immobilize their opponents without the need to punch them. 
And, let's not forget that bullying takes many forms - it can be verbal, emotional/social, or cyber. And BJJ helps kids to build mental resilience and confidence to deal with bullying.
Besides, the 'Jiu-Jitsu lifestyle' is a well-known notion among the practitioners of martial arts, as this demanding technique demands a healthy lifestyle, and as a result, eating healthy foods, sleeping correctly, and stretching daily.
Muay Thai for Kids
We know a lot about traditional form-based martial arts like Karate or Taekwondo - beautiful, aligned stances, picture-perfect kicks, and truly eye-catching. However, there are plenty of efficient and spectacular martial arts that are more practical, like Muay Thai. 
As a rule, people rarely consider Muay Thai the most appropriate for kids as it is believed that this is a highly intense sport that is tough even for grown-ups as it calls for high-impact actions and hard knocks. 
Still, when Evolve's instructors take over, everything becomes possible. Such classes are designed with age-appropriate activities and with safety in mind. In the beginning, kids will get acquainted with the basic techniques and movements and gradually increase the complexity of the exercises to develop the right level of endurance and strength. 
This program is designed to impart the fundamentals of the discipline in a safe and controlled environment. The small group settings allow instructors to monitor the situation thoroughly to ensure safety and intervene promptly. 
Children's Program Competition Team
This advanced program helps children to get ready for the toughest challenges on their Brazilian Jiu-Jitsu journey that they will face. Instructors of Evolve will train kids for the best Asian competitions and organize trips to world championship events around the world. Participants of the Programs regularly compete on the local BJJ circuit and get ready for the World Championships and top BJJ tournaments.
There are three age groups: 4 to 6 years old, 7 to 9 years old, and 10 to 13 years old. The curriculum is tailored to the respective age group to help enhance their learning potential.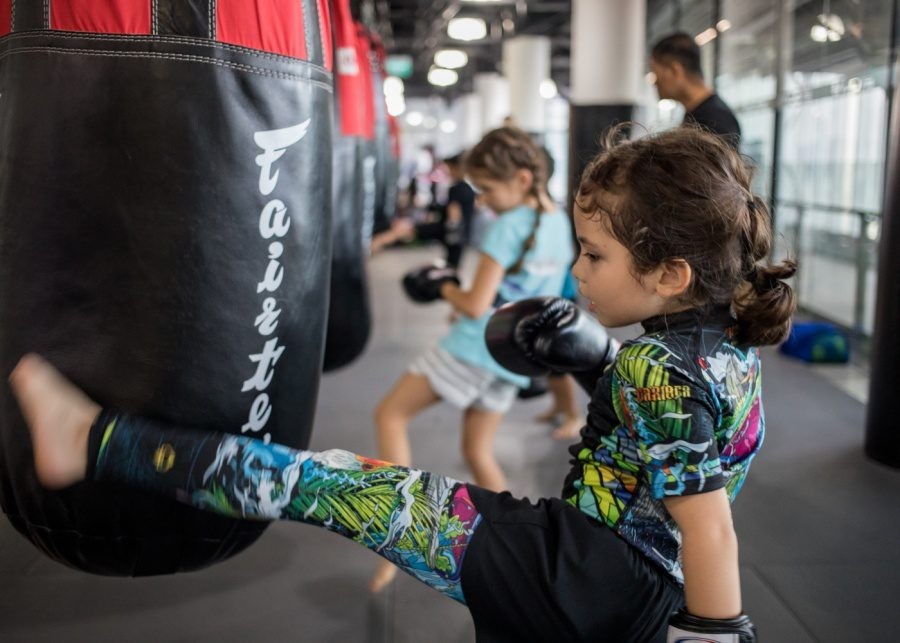 Image Credit: Evolve MMA
Evolve's Core Values
This organization has a self-explanatory name as here everything is aimed at personal, emotional, and physical evolvement. 
The classes are aimed at instilling confidence, mental strength, discipline, healthy habits, and creating lifelong friendships. 
Evolve has the highest standards of excellence, and you can expect martial arts instruction of the highest quality available anywhere in the world. Each course at Evolve has been carefully developed in order to maximize your learning in the least amount of time.
Book Your Trial Class
Do not miss a chance to get a 30-minute Complimentary Introductory Class with a World Champion! Such classes are available for all skills, ages, and genders. Book a trial class now to see firsthand why Evolve is the best!
Age: 4+. 
Website: https://evolve-mma.com/
Contacts: freetrial@evolve-mma.com, tel. 6536 4525
Location: Orchard Central, Clarke Quay, Kinex, and Star Vista.
Find Out More
Subscribe to weekly newsletter from "Tickikids"