Top 10 Things to Do with Kids in Dubai
---
Published 28 November 2017 at 17:08
Tickikids Blog Dubai > Top 10 Things to Do with Kids in Dubai
---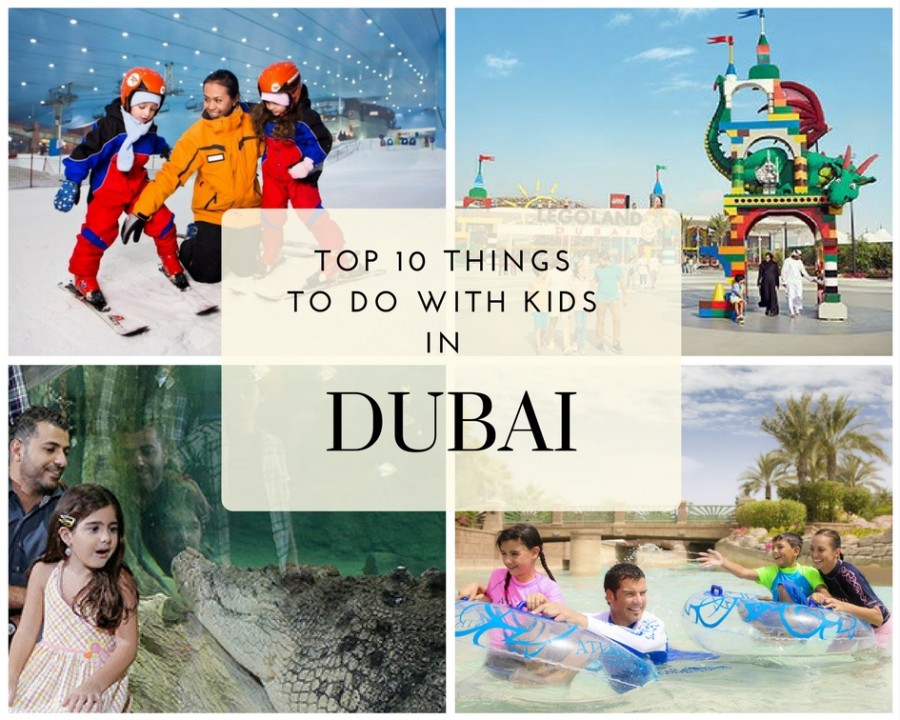 ---
It may be hard for some to imagine that Dubai is a very family-friendly city. In order to bust the stereotype that, despite being a shopping mecca and business hub, this city doesn't have much to offer families with kids in terms of real fun, TickiKids' has rounded up the best kids-friendly attractions in Dubai.

1.Ski Dubai


Credit: video of Ski Dubai
Located in the famous Mall of the Emirates, Ski Dubai is biggest mountain-themed indoor snow park in the world! Real snow in the city that is hot is a wonder on its own, but Ski Dubai offers so much more than that: from skiing and snowboarding to thrilling tube slides and tobogganing, from enjoying the view for the chairlift to playing with Ski Dubai's resident royalty - Gentoo and King Penguins. Unforgettable time for the whole family is guaranteed!
2. LEGOLAND® Dubai


Credit: video of  LEGOLAND® DUBAI 
Featuring 15,000 LEGO® models made of more than 60 million LEGO® bricks, LEGOLAND® Dubai is a real marvel! Besides the stunning structures, this theme park boasts over 40 interactive rides, water slides, and various kinds of LEGO® building activities. Offering a mixture of indoor and outdoor fun, LEGOLAND® Dubai is a perfect family destination all year round.


3. Motiongate™ Dubai


Credit: video of MOTIONGATE™ Dubai
Motiongate™ Dubai is a Hollywood-inspired theme park, and it is second to none in the Middle East. Being famous for its thrilling rides, interactive activities and amazing live entertainment, Motiongate™ Dubai will definitely make your family day out action-packed and fun. Want to be transported into the world of well-loved movies, such as Ghostbusters, The Smurfs, Shrek, Kung Fu Panda, The Hunger Games and more? Start planning your visit to Motiongate™ Dubai right now.


4. Dubai Aquarium & Underwater Zoo


Credit: video of The Dubai Aquarium & Underwater Zoo 
One of the largest suspended aquarium tanks in the world, Dubai Aquarium & Underwater Zoo is a unique place where your family can explore the depth of the ocean blue and meet its incredible inhabitants. Walk a 48 metre underwater tunnel, take a glass-bottom boat ride or, if you are bold enough, try cage snorkeling! Dubai Aquarium & Underwater Zoo gives you a chance to see thousands of rare aquatic animals with your own eyes.


5. KidZania Dubai


Credit: video of  Emaar Entertainment 
Would you like your little ones to have fun while acquiring real-life skills, learning about professions and being introduced to financial literacy? Just imagine: your kids try their hands in various professions in a kid-sized city with buildings, streets, cars, its own currency and functioning economy. All that is now possible at KidZania Dubai, which is the first outlet of the world-famous concept in the Middle East region.


6. Dubai Miracle Garden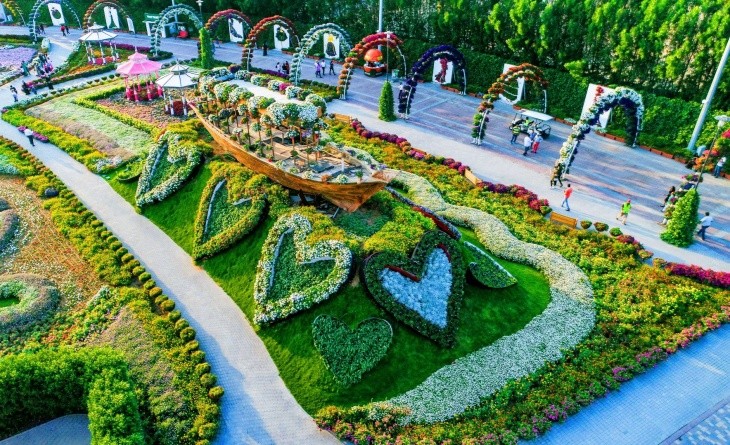 Credit: image of Dubai Miracle Garden

The world's largest natural flower garden, holding the Guinness Book Record invites families to appreciate the bewildering magnificence of nature. Take a walk with your little ones along the fantastic flower structures, that change every season to guarantee it always has something to surprise visitors with. Don't miss the chance to see the Butterfly Garden right close to it, consisting of 9 domes filled with more than 15,000 colourful live butterflies from all over the world!

Find Out More
7. Atlantis The Palm


Credit: video of Atlantis The Palm, Dubai
A family-friendly resort providing you with all you need to make your stay there fun-filled and enjoyable. It features Aquadventure, Dubai's largest waterpark, the Lost Chambers Aquarium with 65,000 marine animals, a splendid beach, the Dolphin Bay, the Kids Club for little adventure lovers and much more. The Kids Club is specially designed for 3-12 year olds, offering opportunities for both glee and learning.


8. Global Village


Credit: video of GlobalVillageAE
Get the whole world in one place! Global Village offers one of the best entertainment and cultural experience for families. Open for it's 22nd season it is bound to attract more and more visitors each year. Though called "a village", the outdoor park is larger than you may expect, occupying a vast area of 1,600,000 square meters. Kids have a chance to wander around numerous pavilions representing different countries, get to know the cuisine of different parts of the world, watch big stage shows and plunge into the pure fun during the specially organised Kids Fest.
Overage-appropriate 60 activities and attractions for kids ensure Global Village will go on bringing amusement to every child's life.


9. Hot Air Balloon Dubai


Credit: video of  Oyster.com 
A truly fairy-tale adventure: observing the sunset and the magnificent city lying 1200 meters below. And in some minutes the hot air balloon will take you and your little ones on a ride over the desert, where you can spot wild animals in their natural habitat. Breathtaking is definitely the best word to describe this experience!

10. Green Planet Dubai


Credit: video of  The Green Planet Dubai 
Explore the incredible flora and fauna of a man-made tropical rainforest at Green Planet Dubai. Kids will be excited to encounter over 3,000 plants and animals living in this unique immersive vertical tropical forest located in a dynamic modern city. Young visitors will learn more about the beauty and richness of nature and wildlife. Green Planet Dubai offers the educational opportunities created with the assistance of eminent scientists that few destinations can boast of.
Subscribe to weekly newsletter from "Tickikids"