How To Make Your Kids Channel on YouTube?
---
Published 23 November 2021 at 22:11
Tickikids Blog Dubai > How To Make Your Kids Channel on YouTube?
---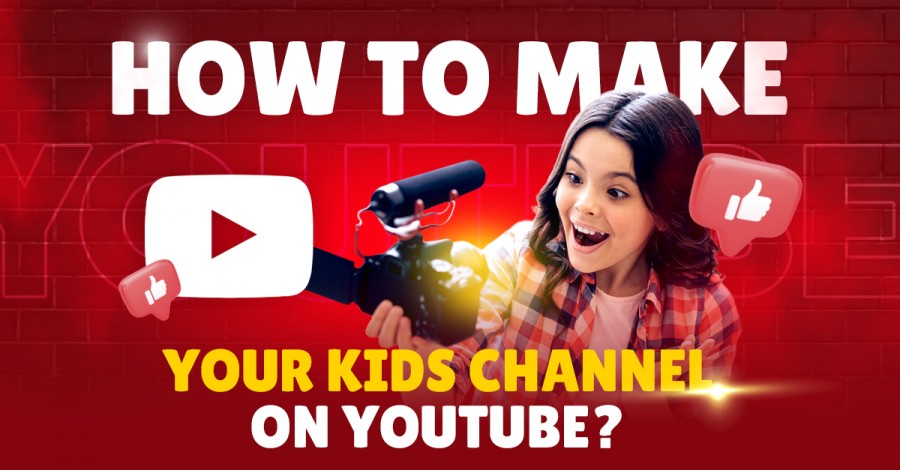 ---
YouTube is unquestionably one of the most promising platforms to tell your story to a rather large audience. Small, medium, and large businesses and creative enthusiasts are all making use of YouTube to advertise their products and services. That being said, understanding how YouTube works and creating a YouTube channel from scratch can be quite daunting. If you want to make your kids' channel on YouTube, you must do thorough research so that you can expand your viewers and ultimately build a successful page. Here are 8 tips for every individual who wants to start a kids channel on YouTube. 
1. Learn the Ins and Outs of How YouTube Works 
YouTubers have a very special language that they make use of to charm their viewers. Buzzwords, jargon, etc., are all different sorts of ways that YouTubers use to stand out on this platform. You want to try building your own narrative. Create engaging stories for kids on YouTube. 
After all, you want to look forward to creating the most authentic yet educational channel for your viewers.
2. Create Quality Content 
Content is the key to YouTube marketing as well as running a successful YouTube page. There are several specifics of the type of content that you create for kids. YouTube itself does an excellent job of explaining this. 
A great way to focus on creating quality content is to either hire a professional YouTube video editor or edit them yourself in a professional manner. 
3. Understand about Privacy 
In the fast-paced world of today's, internet safety is a necessity. As exciting as it may be to get connected to millions of people over the internet, it can also be dangerous. As somebody who wants to start a Kids YouTube channel, make sure that your children are well aware of what internet safety means before publishing their featured videos into a public platform for everybody to see.
A great way of maintaining your child's privacy is by using nicknames. Avoid telling your last name, address, or last name to the internet. 
4. Editorial 
As someone who is creating a kids' channel on YouTube, you are designing a page whose content is curated to entertain children. You are thus not a professional in this niche no matter how much to try. It is always a good idea to observe what your kids are watching and explore if there is a pattern to what they like. 
Map out all the ideas that you can possibly identify through this and make use of the latest trends. Design a significant content marketing plan and determine how to go about accomplishing your core objectives.
5. Grind For The Money 
YouTube is an excellent platform for users of all niches. It promotes quick thinking, creativity, and consistent decision-making while simultaneously offering rewards to users in the form of real money. This is primarily done by ads and affiliate campaigns: 
Every other ad that you've probably seen on YouTube helps YouTubers get paid. Kids love to watch the same shows time and again. This is a great benefit for YouTubers as they can make money on the same videos over and over again. 
6. Focus on the Video Quality 
Well, everybody loves watching appealing and aesthetically-pleasing videos. The quality of the video largely impacts this factor. If growing millions of viewers on YouTube was easy, then everybody who uses YouTube would be a millionaire. It takes time, effort, and consistency to create a high-quality YouTube channel. One way of doing this is to focus on the quality of your videos. 
Along with several YouTube editors that you can use, it is always a good idea to invest in a good camera that can capture only the most professional and premium-quality HD videos. Get an edge over your YouTube strategies by taking baby steps, one of them being- designing HD videos.
Ways to Set Up a YouTube Channel for Your Kids
YouTube kids app is one of the most feasible and promising solutions that you can use to create safe and kid-oriented content. This app boasts a myriad of elements and features, along with parent control and safe search. With such brilliant features, it is only obvious that you can create some of the most exceptional videos. 
That being said, you must create a channel on YouTube and not through the app as it is not possible. Create an authentic YouTube channel and further work towards creating kid-friendly and popular content so that it can be featured on the YouTube Kids app. Given below are a few steps to create your respective channel. 
Log in to an existing YouTube channel through the app. 
Select the user icon placed on the top right corner of the screen.
Select the icon that has a gear-like look and further access the settings. 
Select 'create a new channel' and follow the further steps. 
Enter the name of your channel.
Select the create button.
Once you are done following these steps, you would have successfully created a YouTube kids channel. 
Bottom Line 
YouTube is a user-friendly platform that allows users to create some of the most engaging and fun content. It is a great source of entertainment for internet users across the globe. As an enthusiast wanting to start their YouTube kids channel, a lot of research goes into creating a channel that is worth viewing. 
These were some of the tips to consider while creating your YouTube kids channel. Make sure to follow these steps carefully so that you can create fun-loving content while also boosting your channel's performance.
Subscribe to weekly newsletter from "Tickikids"