10 Tips and Ideas for Decorating a Birthday Party Venue With Balloons
---
Published 20 February 2023 at 14:30
Tickikids Blog Dubai > 10 Tips and Ideas for Decorating a Birthday Party Venue With Balloons
---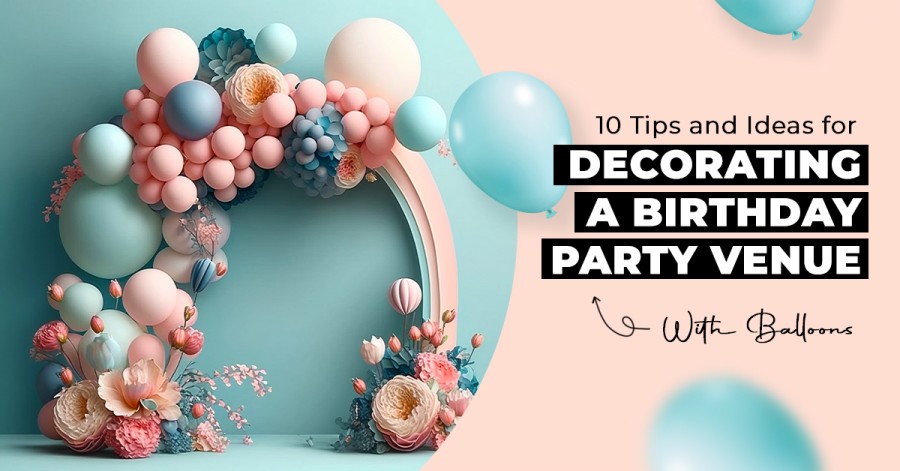 ---
Finding the perfect venue is essential when you're planning a birthday party for your child.
The venue should be able to accommodate all guests, be easy to locate and access and have the necessary furnishings and equipment. It should fit within your budget so you don't have to spend all your money on just one aspect of the party.
Once you have all these key elements ticked off, you can work on making the venue more vibrant and festive to get the celebrant and guests in a partying mood.
This entails livening up the space with the right party decor and other supplies, including banners, centerpieces and other cardboard decorations.
Birthday balloons are another item you can use to decorate the venue. They are essential for any birthday party since they add a fun, playful and festive touch to the event space.
And with the various colors, shapes, and sizes you can choose from, you won't run out of ideas for using them to decorate and elevate your loved one's birthday party venue.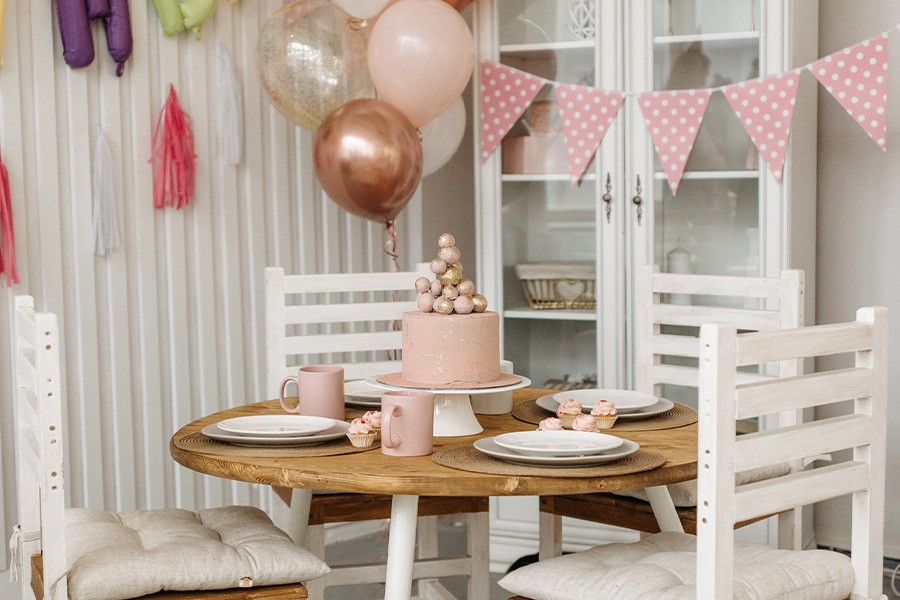 Image Credit: Pexels
Ways to Use Balloons to Spruce Up a Birthday Party Venue
Below are some of the best tips and ideas to help you create the perfect balloon-filled birthday party venue:
1. Make a balloon arch.
A balloon arch is a classic and timeless decoration that adds the right blend of sophistication and fun to any birthday party.
You can create a balloon arch using balloons in the colors and sizes of your choice and arrange them in a pattern or randomly for a playful look.
You can stick with a single color or size or different ones when creating your balloon arch.
You can use the balloon arch as a photo backdrop or centerpiece. If you want to wow your guests as soon as they arrive at the party, place it by the venue's entrance.
2. Create balloon columns.
Aside from arches, you can use balloons to create colorful columns. Balloon columns are a great way to add height, dimension and column to a party
venue.
Like archways, you can create columns using balloons in your choice of colors, shapes and sizes arranged in a pattern or randomly to give the venue a whimsical look.
You can also use balloon columns as decor along entranceways, photo backdrops and throughout the party venue.
3. Decorate tables with balloon flowers or bouquets.
If you want to go the minimalist route with your inflatable decorations, opt for balloon flowers and bouquets.
You'll need three to four balloons to create a single flower. You'll require more for larger blooms or designs.
You'll also need more balloons if you want to create bouquets and put them on every table.
Balloon bouquets add a pop of color to a birthday party effortlessly. You can also use them to decorate the venue walls if you want to make them colorful and look more interesting.
4. Create balloon garlands.
Balloon garlands are another popular decorative option that can add a fun and festive touch to a birthday party.
Use garland tape to connect the balloons. Alternate the colors and sizes to make the final product more interesting.
You can also add flowers, leaves, and ribbons to make the garlands more appealing and eye-catching.
Once done, you can hang the garlands from the ceiling or on the wall. You can also use them as a backdrop or to frame the celebrant's chair.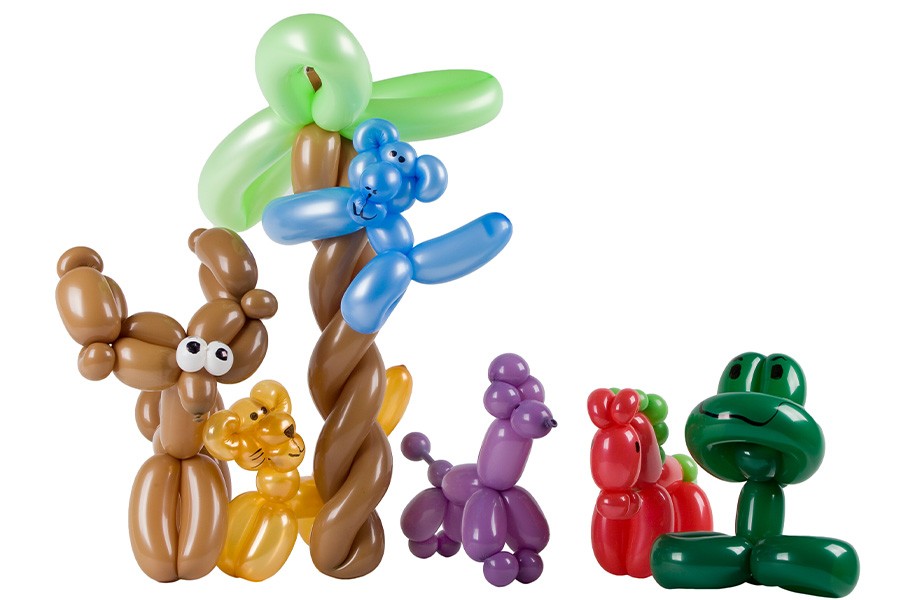 Image Credit: iStock
5. Decorate the venue with balloon sculptures.
Balloon sculptures are fun and playful decorations that add a touch of whimsy to a child's birthday party.
You can order sculptured balloons in the shape of animals, cartoon characters, and other designs that the celebrant loves.
Another option is to create the balloon sculptures yourself. You can watch tutorial videos to learn how to shape them.
If you want to add a fun activity to the party, give the guests balloons so that they can create sculptures of their own.
You can use these balloon sculptures as decorations throughout the venue or as photo props.
6. Buy balloon letters and numbers.
If you want a fuss-free way to use balloons as venue decorations, use ready-made balloon letters and numbers.
Use balloon letters to spell out the birthday person's name and any message you would like to convey.
You can use numbers to highlight the celebrant's age.
Balloon letters and numbers are easy to decorate on the walls. You can also use them as centerpieces and photo backdrops.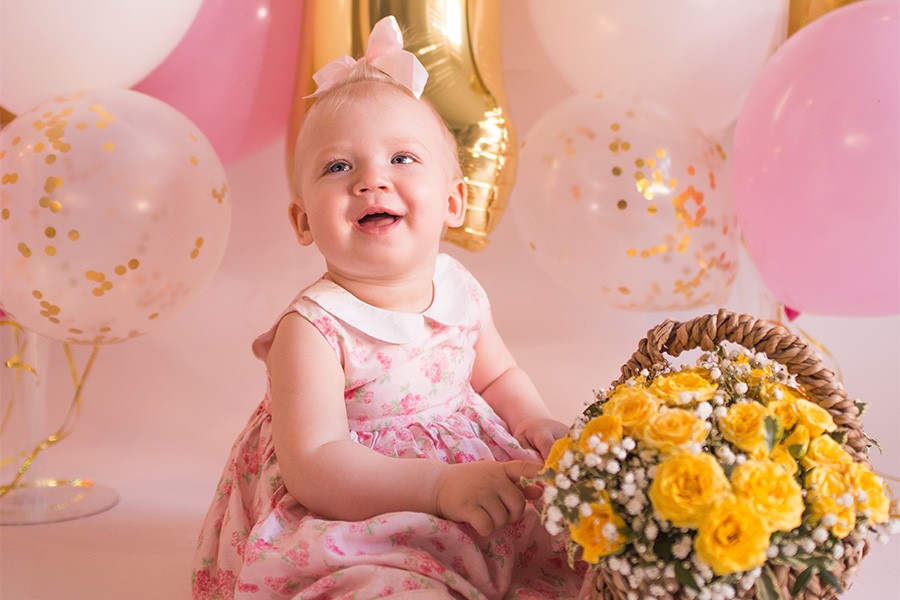 Image Credit: Pixabay
7. Deck the ceiling with bubble balloons.
Bubble balloons are one of the trendiest ways to decorate party venues today.
You can encircle large transparent balloons with strings of fairy lights to give them a stunning visual effect as they float up to the ceiling.
Another option is to create "double balloons" by putting a smaller, colored balloon inside the transparent bubble one.
You can also place other items inside the bubble balloons, such as flowers and ribbons, to make them more festive.
8. Buy several giant confetti-filled balloons.
Put everyone in the party in a festive mood by decorating the venue with a few confetti-filled balloons.
These colorful party items will brighten the venue effortlessly.
Once the main events are over, everyone will have fun continuing the celebration when they pop the balloons and the confetti falls out.
You can also put candies inside the balloons. When popped, everyone can enjoy getting the sweet treats.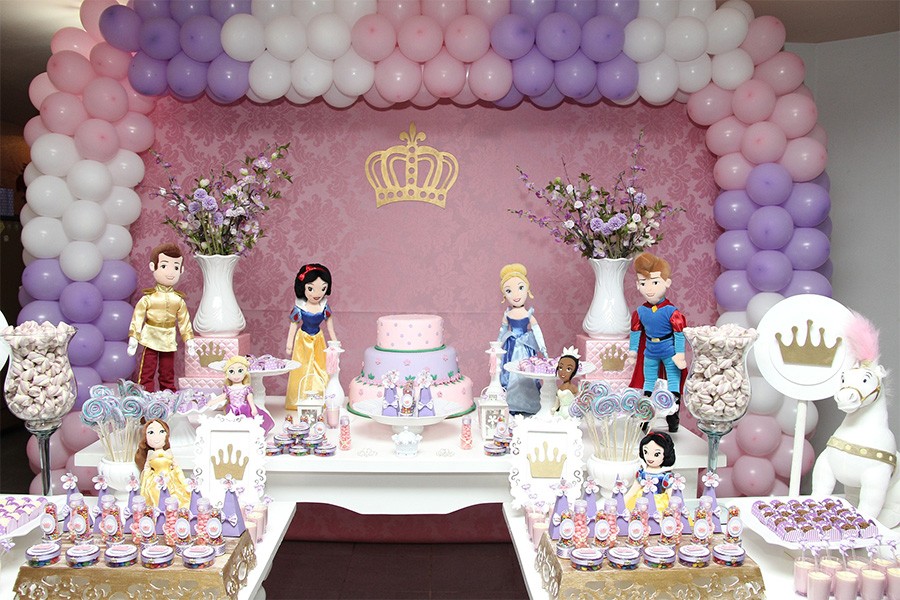 Image Credit: Pexels
9. Decorate the gift table with balloons.
If you want to highlight the gift table, decorate it with some colorful balloons.
Doing so can help turn a plain white table into a more eye-catching and appealing one.
Hang balloons around each table or drape them across picture frames. You can also tuck them into vases and use them as decorations around the gift pile.
This option is an excellent alternative if you want to decorate only some tables in the venue with balloons.
10. Hand out balloon-themed party favors.
Finally, consider incorporating balloons into your party favors for guests.
Use small personalized mylar or foil balloons as individual favors. They can stay inflated for days, making them great souvenirs from the event.
You can also create balloon-themed party favor bags filled with balloons, sweets and other treats.
This is a fun way to continue the balloon theme throughout the party and leave a lasting impression on your guests.
Whether the birthday party venue is a well-known restaurant, a conference room or a movie theater, make it more vibrant and put everyone in a festive mood with these balloon decorating tips and ideas.
Subscribe to weekly newsletter from "Tickikids"