Music Education for kids or The best way to enhance child's skills in other areas
---
Published 21 May 2018 at 12:34
Tickikids Blog Dubai > Music Education for kids or The best way to enhance child's skills in other areas
---

---
"Music gives a soul to the universe, wings to the mind, flight to the imagination and life to everything." ― Plato
Just stop for one second, take a deep breath and listen… music is everywhere: in charming birds' songs, in the wind blowing, in mom's lullaby, in the car's recorders and, of course, in your heart and soul. Music has been an essential part of our lives since childhood and for a long time. It's not a secret that it helps develop personal and social qualities, build the character of a little one, boost memory and even improve Mathematical Abilities! After all, music develops both parts of the brain and no wonder that Einstein played the violin in view of the fact that it is a great practice for training intellect, logic, and mental abilities.
Scientific theories and psychologists assert that music education should be mandatory and not optional! That is true! But the world has changed, music and instruments also became different, approach to kid education has turned upside down, therefore, we need to find an interesting and modern way to learn music and to help our children develop their hidden talent and skills! 
Against the backdrop of all reasoning TickiKids.UAE stumbled into an unusual Modern Music School in Dubai and we want to share our knowledge and impression with you!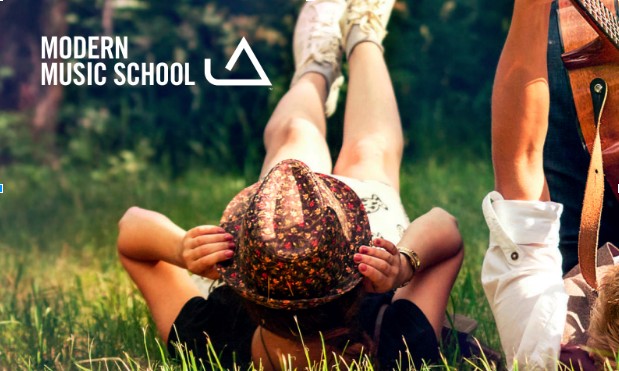 "Why is it called MODERN?", you may ask, and the answer lies on the surface: the teaching concept is modern, music and instruments are modern too, besides this is the only music school in Dubai where kids can choose any instrument they want to play, any songs they want to perform, and the most interesting thing - there are no exams, just music, just love and happiness! 
Nothing to worry about if your kid doesn't know yet which musical instrument they want to master. With a few key factors to consider, teachers can help make the decision! 
Modern Music School's concept: 
MODERN MUSIC SCHOOL
Kling Klong - comprehensive early music education program 
Modern Music School offers one-on-one and group lessons for guitar, bass, drums, piano, and voice, as well as workshops and band lessons. They represent educational programs for different ages starting from groups for little ones who turned 1 to teens, adults and seniors (and their numbers are increasing) of beginner, intermediate, and professional levels.
Be sure: Everyone is musically talented!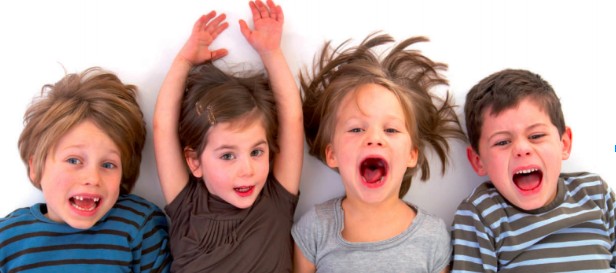 Kling Klong is a holistic approach to early music education for children from 1 1⁄2 to 7 years of age. It centres around children's natural development of musicality and follows carefully prepared lesson plans to further support this natural development.
Definitely, it is an awesome and playful way to raise children's innate love for music and to develop personal, social and mental skills with child-appropriate rhythm instruments and keyboards, as well as other media. 
Click and Book Free Trial Lesson  
And last but not least great news: Music Modern School open its mind-blowing Summer Camp!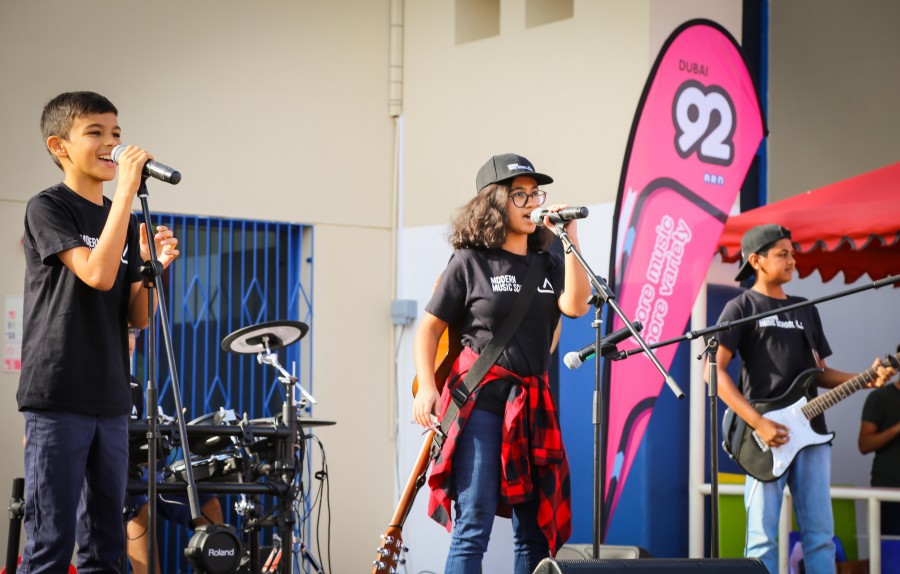 The first professional band camp now in Dubai. Definitely, this summer will be memorable and fascinating with the best Band Camp Program, designed by
performing arts experts and hosted by the leading Rock & Pop Music Provider in Europe. 
Enjoy a jam-packed schedule
learning your favourite songs,
on your chosen instrument,
rehearse with a full band and perform live on stage for your friends and family.
Each day kids will have an exciting mix of individual instrument lessons, essential fundamentals workshops, educational music games and band rehearsals.
Click here to Explore more details. 

So, keep in mind that you are the best, and at Modern Music School it's you who decide what you want to learn and there's no stopping you!  
The most recent songs from today's most popular bands? Rock and Heavy Metal classics? The greatest pop songs? Choose whatever you prefer, what your soul desires for and go ahead! 

And who knows, maybe all your family would like to try playing musical instruments and feel the music! It's never too late to learn! Come on!
Subscribe to weekly newsletter from "Tickikids"