TickiKids' Indispensable Directory of Dubai Winter Holiday Camps for Youngsters in 2020
---
Published 27 November 2020 at 19:30
Tickikids Blog Dubai > TickiKids' Indispensable Directory of Dubai Winter Holiday Camps for Youngsters in 2020
---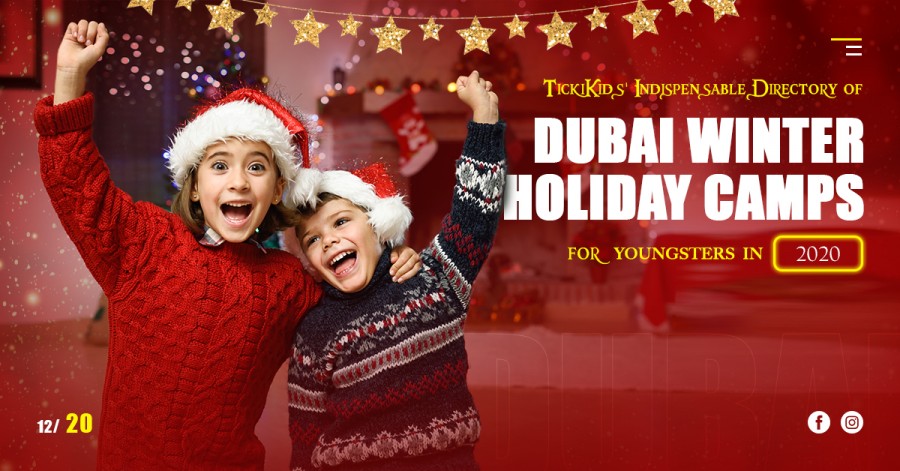 ---
This year has been a hugely challenging time for us all, the year none of us expected. This season, winter holiday camps, programmes and workshops are in demand like never before, as all children are in need of some New Year cheer. Composing a list of the quirky, fun and adrenaline-pumping activities for kids and teenagers in Dubai, we have been amazed at the resilience and creativity of local sports, leisure and educational centres. Seems, Santa Claus isn't the only bearded guy capable of spreading joy this winter. If you want to treat your children to a perfect winter holiday camp, we can help you navigate through all these choices.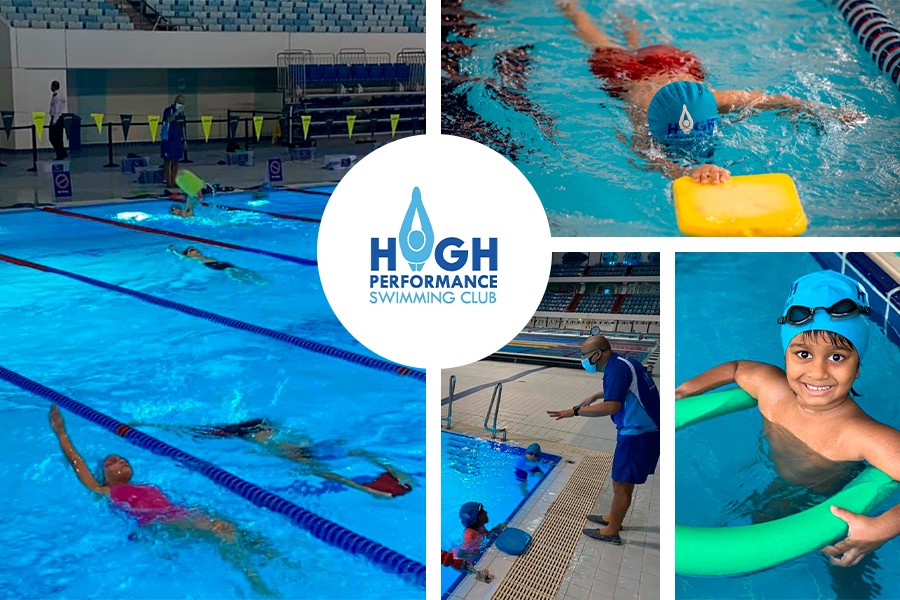 Some parents regard swimming as a fun way for their kids to be active and lead a healthy lifestyle, while others set a goal to raise a competitive swimmer to break a world record. Whatever your goal is, High Performance Swimming Club opens up new possibilities for everyone either through a competitive or non-competitive environment. The Club's approach to swimming sessions varies, according to the child's age, level and needs.
This is at the heart of their philosophy of December holiday afternoon swimming lessons, morning squad training sessions and afternoon swimming workshops for children aged three and above. What sets these sessions apart from others? While numbers may be limited and there are new safety considerations to bear in mind, in fact, fun outdoor activities followed by a swimming lesson still go hand in hand with the help of a qualified HPSC instructor. They will be taking place every weekday over December in the best temperature-controlled swimming pools in Dubai to make sure your kids stay active and have fun during the winter holidays. High Performance Swimming Club has made it easy for parents to drop their child off and pick up later at the same location. In line with the Club's coaching efforts, the team here makes time to talk with parents and assess the child's abilities, what course and activities are best for s/he.
Dates: 13th December – 31st December 2020;
Timing:
Afternoon Swimming Lessons at Regent International School: 5pm – 6.30pm;
Morning Squad Training at Hamdan Sports Complex: 9.30am – 11am;
Afternoon Swimming Workshops at Sunmarke School: 4pm – 5.30pm;
Ages: 3 – 18;
Fees: For a 10% discount use DECSWIM2020 (ends 12th December 2020) when booking online.
Afternoon Swimming Lessons: 1 sessions (45 minutes) – 89.25 AED, 1 session (1 hour) – 105 AED, 5 sessions (45mins) – 357 AED, 5 sessions (1hour) – 420 AED;
Morning Swim Training (1.5 hours): 1 session – 105 AED, 5 sessions – 420 AED;
Afternoon Swim Workshop (1.5 hours): 1 session – 105 AED, 3 sessions – 262.50 AED;
Contact details: 050175 4747;
Venues: Sunmarke School, Regent International School, Hamdan Sports Complex.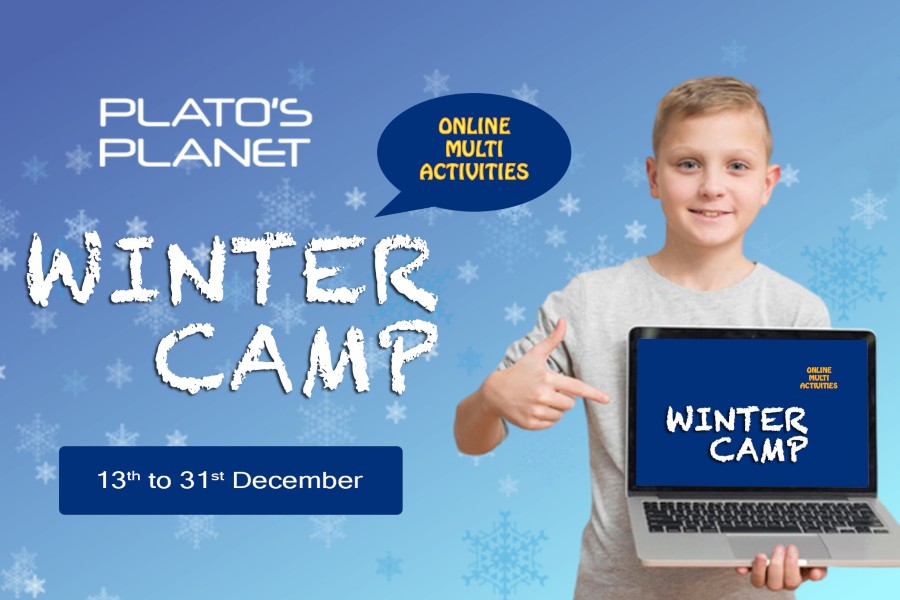 Plato's Planet is one of the most reputable holiday camp operators in Dubai, offering festive winter time opportunities primarily geared towards kids and teens aged 8 to 14. In this unprecedented time, the guys have adapted all their programmes to online tools to help you stay safe. This year's camps are focused on interactive activities as they would have done in a real winter camp. From making new friends, delivering debate speeches, exploring an ancient art, creating their own face masks, getting active with some exercise routines to exploring the world of coding and robotics.
For the upcoming winter holidays, the renowned centre offers two inspiring options – Online Multi-Activities and Online Tech-Pro Robotics winter camps.
Online Multi-Activities Winter Camp is aimed at 8 – 14 year olds and imbued with a spirit of friendship, enthusiasm for learning practical skills in art & craft, DIY projects, oratory & public speaking, coding & robotics and doing sports.
Online Tech-Pro Robotics Winter Camp gives valuable opportunities for children aged 9 and above to explore the new developments happening in the world today. There is really something for all tech savvy students: understanding computers using Microbit, creating products with 3D Design, TinkerCAD & Animation, arcade and gaming. We just love that every activity is themed around the unique subject the camp adopts every week.
Dates: 13 – 31 December 2020;
Timing:
Camp 1: 10am – 12:45pm;
Camp 2: 10am – 12:00pm;
Ages: 8 – 14;
Fees: 599 AED;
Contact details: 0509646427.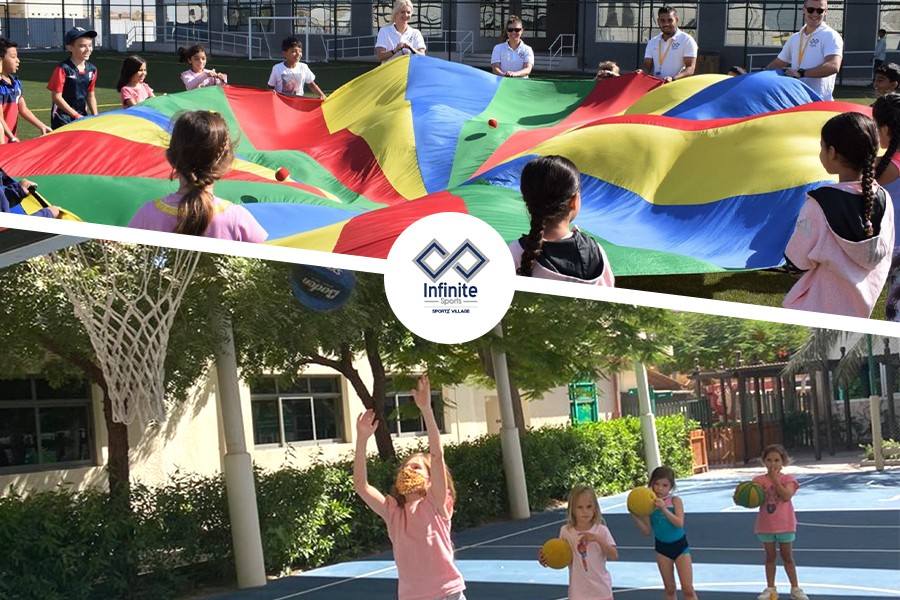 We genuinely cannot imagine any other sports club that would offer such a variety of sports activities from dodgeball, basketball to gymnastics along with a range of arts and crafts, team building, fun-filled quizzes and games over the 3-week camp. Parents attest to the fact that Infinite Sports is incredible at making sure every child could take part in sports, arts, crafts and other creative activities irrespective of age and ability. Held at Dubai's most modern and safeguarded schools, Infinite Sports ensures their campers aged four to 14 enjoy the use of first-class facilities underpinned by a generous coaching programme.
The Club's rapidly growing popularity requires pre-registration to secure a place on the camp. Busy working parents, listen up: there is a drop-off option from 8am and collection from 2.15pm to 3pm. The camps are focused around being social and safe, so enabling kids and families to come together, while adhering to government guidelines.
Dates: 13 – 31 December 2020;
Timing: Sunday to Thursday 8am – 3pm;
Ages: 4 – 14;
Fee: 850 AED per week excluding VAT;
Contact details: 050 432 3589, sports@infinitesportsuae.com;
Venues: Deira International School (Dubai Festival City), Jumeira Baccalaureate School (Al Wasl), Horizon International School (Umm Al Sheif), Uptown International School (Mirdif); Dwight School Dubai (Al Barsha).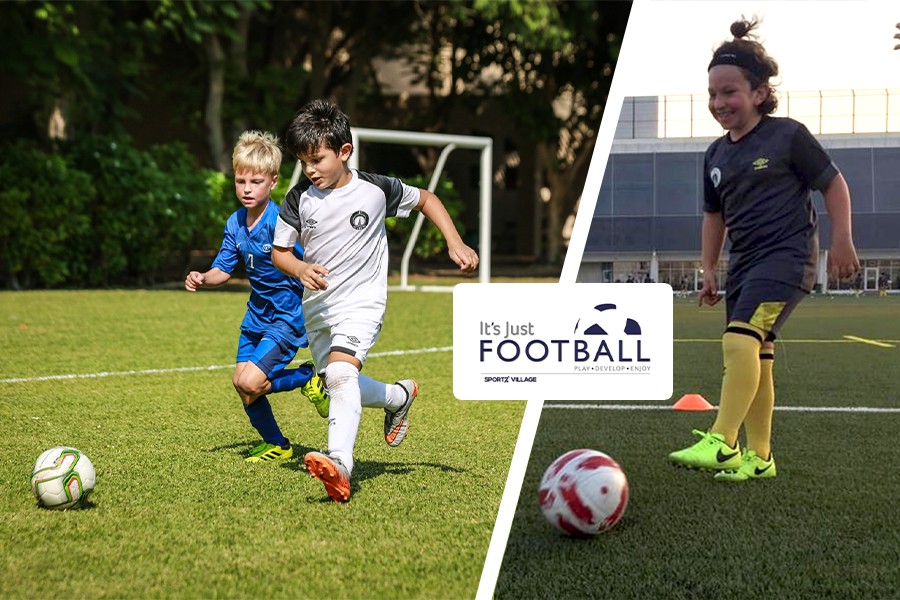 It's Just Football continues to impress on the football pitch. This year's Football Winter Holiday Sessions have been devised by specialist staff to bring out the best from children across all age groups and of all standards, ranging from those who have the potential to play at elite level to those who want to play for fun. The Dubai home-grown football academy It's Just Football is exceptionally well resourced with the region's best UEFA licensed instructors training and coaching young players between the ages of six and 15 over the school winter holidays. Football is a brilliant all-round exercise. Striving for excellence in sport and making use of the exceptional sporting facilities of GEMS Wellington Academy and GEMS World Academy Dubai, enjoyment, participation, support and wellbeing are yet still at the heart of their winter fun and energetic football programme. It's Just Football is now offering small-sided games and highly intensive 4- or 5-day sessions to improve individual technical skills and maximise the players' time. Pre-registration is required. 
Dates: 13 – 23 December 2020;
Timing: Sunday to Thursday 9am – 1pm;
Ages: 6 – 15;
Fees:
13 – 17 December 2020: 650 AED per week excluding VAT, 150 AED per day excluding VAT;
20 – 23 December 2020: 520 AED for 4 days excluding VAT, 150 AED per day excluding VAT.
Contact details: 055 909 4809, info@itsjustfootball.com;
Venues: GEMS Wellington Academy in Silicon Oasis, GEMS World Academy Dubai in Al Barsha;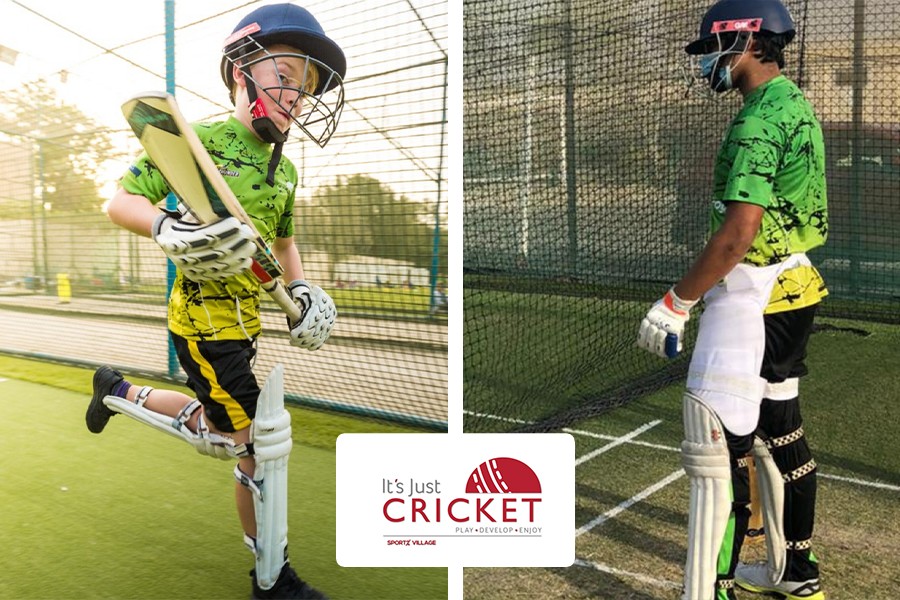 Another port of call for those seeking to fulfil their sporting potential is It's Just Cricket winter holiday sessions. It is just ideal for children interested in specialist cricket coaching and enjoyable sessions in a safe environment at premium cricket facilities. Regarded as one of the UAE's leading youth cricket academies, It's Just Cricket certainly packs a punch today. They will keep children entertained with mixed ability game scenarios and jolly formats that progressively and holistically develop budding cricketers. Pre-registration is required. 
Dates: 13 – 24 December 2020;
Timing: Sunday to Thursday 8am – 12pm;
Ages: 5 – 14;
Fees: 750 AED per week excluding VAT;
Contact details: 058 102 6540, info@itsjustcricket.com;
Venue: GEMS Wellington International School on Sheikh Zayed Road.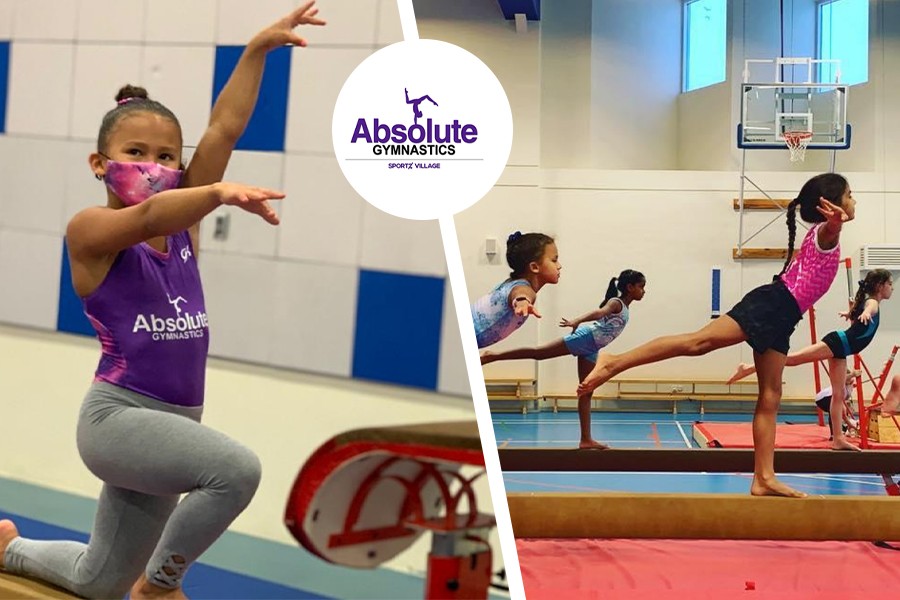 Absolute Gymnastics has grown in popularity over the last five years and has a great deal of success in local gymnastics events. Having a high fun factor, gymnastics makes an excellent activity for the winter school holidays. Jumping, bouncing, rolling and cartwheeling, there is something for everyone. With expert supervision and a festive environment, Winter Holiday Gymnastics is a fantastic way for kids aged four to 12 to have fun, make new friends and lay the foundation of an active life. Apart from the fun, gymnastics is a sports discipline that takes it all: flexibility, stamina, balance, precision, physical and mental agility. The winter holiday gymnastics programme places a strong emphasis on balance, participation and development of the core skills in a friendly atmosphere.
Dates:
13 – 17 December 2020 (only in Al Khail);
13 – 22 December (only in Silicon Oasis).
Timing: 9am – 1pm;
Ages: 4 – 12;
Fees: 550 AED per week (excluding VAT), 150 AED per day (excluding VAT);
Contact details: 0580 117 8227, gymnastics@absolutesportsuae.com;
Venue: GEMS Wellington Academy in Al Khail; GEMS Wellington Academy in Silicon Oasis.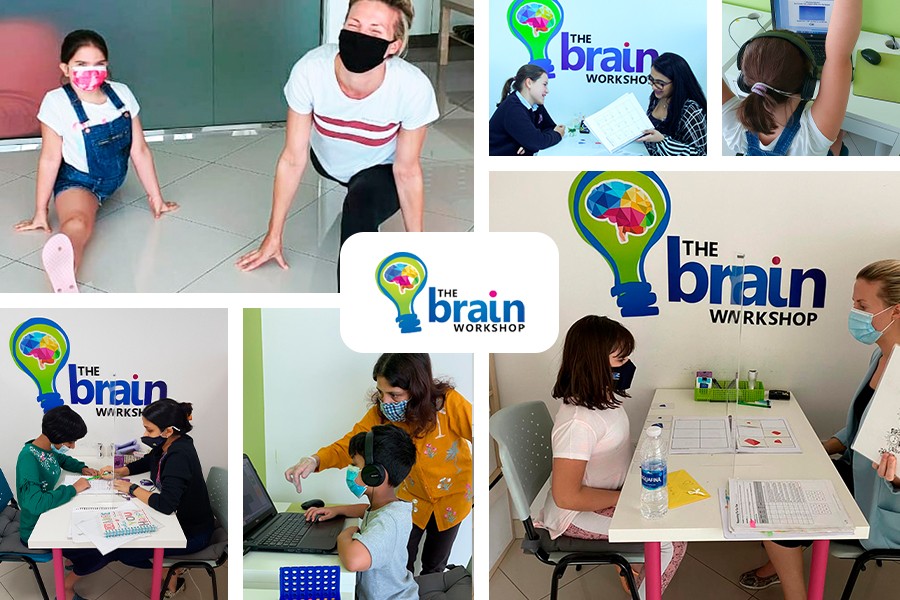 When it comes to improving core learning abilities, The Brain Workshop knows better than most that one academic curriculum certainly does not fit all. That's why the centre offers bespoke brain training programmes to achieve faster, easier and more efficient learning. After spending several months in lockdown their winter camps have never been higher on the agenda for many families. The core aim is to help manage your child's problems with the cognitive skill set, attention, memory, logic, visualization, speed etc. The Brain Workshop has adapted to these unprecedented times and this year will see the winter programmes taking an alternative hybrid approach, with a combination of online and in-person camps. 
The first thing to know about The Brain Workshop is that it was founded by Dr Ken Gibson, a passionate education pioneer, after 30 successful years of clinical research that has helped people overcome learning and reading struggles. The second is that his holistic approach to training cognitive learning skills has earned Dr Ken Gibson and The Brain Workshop a place as one of the UAE's leading brain training specialists. And the third is that in tandem with the best experts, The Brain Workshop has developed a unique winter camp combining both brain training and brain stimulation activities to keep the child not only engaged but also motivated to spend their break effectively. They are not only assuring an efficient brain workout but also each participating child receives a cognitive skills assessment before the commencement of the camp as part of the package.
Dates: 11 December 2020 – 7 January 2021;
Ages: 4 – 16;
Contact details: +971 4 243 4620, 056 353 1896, info@thebrainworkshop.com;
Location: Online or in-person at the Office 216, Apex Atrium Building, Motor City, Dubai.




By Anna Khan
Subscribe to weekly newsletter from "Tickikids"