TickiKids' Pick of the Coolest Brands Presented at CBME South East Asia 2017
---
Published 13 May 2017 at 20:55
Tickikids Blog Singapore > Reviews > TickiKids' Pick of the Coolest Brands Presented at CBME South East Asia 2017
---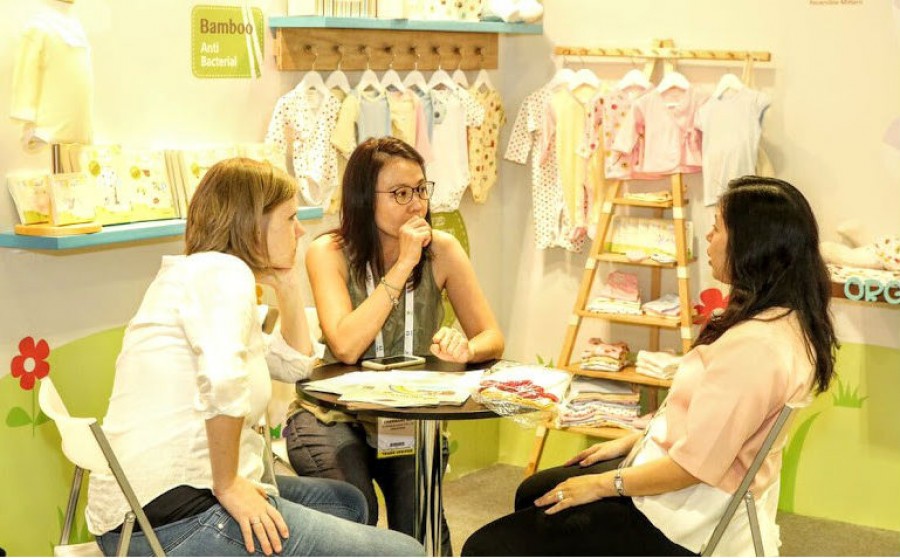 ---
In April TickiKids took part in CBME South East Asia 2017 that was hosted by Sands Expo and Convention Centre in Singapore.
During the exhibition we met distributors, manufacturer, importers and retailers of a huge variety of children, baby and maternity products from all over the world. Being a part of the exhibition was very interesting experience for us, because we got to know about many cutting-edge innovative products that were created with so much love and care about babies' health and happiness, as well as about moms' comfort.
Here are just several of the brands that impressed us and that already have distributors in Singapore and can easily be bought here:



ECO NATURAL PTE LTD (Kath + Belle, BabyOrganix) 


Who doesn't want a safe and clean home environment for their children and family to live in? However, it is pretty hard to find safe, toxic-free, natural and effective products for cleaning purposes and skincare products. The good news is, there are purpose-driven businesses that believe in planting the seed of nurturing a greener generation by producing eco-friendly, non-toxic products for newborns & the whole family. Eco Natural Pte Ltd says NO to chemicals-filled lifestyles, and "toxic" has no room in their products. Proud owner of BabyOrganix and Kath + Belle, Eco Natural Pte Ltd offers a wide range of cleaning and skincare products that are made from natural and organic ingredients, eco-friendly, infant safe, not tested on animals and toxic free, but at the same time effective. We particularly liked Kath + Belle Safe Clean Bottle Cleanser Spray, a fuzz free baby bottle cleanser that contains specific enzymes which effectively remove milk protein – (all you need to do is just to dissolve it and rinse the bottle), and cute Kath + Belle Breast Milk Storage Bags that help make every mom's breast feeding journey easier and more fun.




Mumspick Pte Ltd


MumsPick is a distributor of mum-approved baby & toddler innovative products that promise finest quality, refined craftsmanship and uniqueness. MumsPick team seeks the best brands for the little ones to share with the market and sees its mission in providing the best for baby, while keeping our world in mind. We were just amazed with the products designed to promote successful self-feeding in children, such as Kizingo spoons and The Happy Mat, and we literally fell in love with the Brushies - finger puppet toothbrush team and absolutely adorable board book that make brushing fun!



Tiny Touch™


Knowing, how much exhilaration and perturbation birth of newborn brings to a family, Shantou Huihengqi Electronic Technology creates its "smart" breast pumps that encourage painless pumping and healthy feeding. Designed to bring fantastic user experience for nursing mothers, the pumps provide massage to relieve the possible pain, while wide range of accessories make the whole process very comfortable. Tiny Touch brings much humanized, convenient breast pumps and accessories for newborn families in Singapore.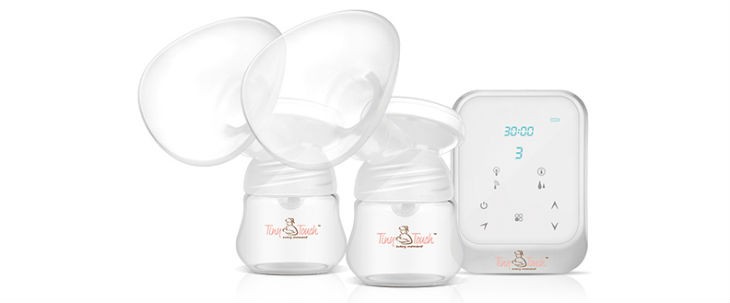 Neo Geo Concept Pte Ltd 


Neo Geo Concept is inspired by life and the fun of living. They put FUN in everyday life, FUN in FUNctional item for parents. The company is all about innovation, design and creative marketing. Its Simple Dimple Shield mummy papa bags are perfect for outings and traveling. The shield bags are multi-functional and can be used throughout your kid's growing years: turning from diaper bags into nursery bags and then into school bags. Dads must especially like these stylish and functional Shield bags, as they are going to make them feel like real super heroes.



That was just a small part of the products that we came across at CBME South East Asia 2017. There was a huge number of new and innovative brands from all over the world that were looking for distributors in Singapore, and TikiKids team hopes that the CBME South East Asia was a successful step in that direction for them and that we will soon see them in Singapore market!
Subscribe to weekly newsletter from "Tickikids"