Ultimate Guide to After-School Activities for Kids in Singapore
---
Published 19 September 2022 at 13:48
Tickikids Blog Singapore > Digest > Ultimate Guide to After-School Activities for Kids in Singapore
---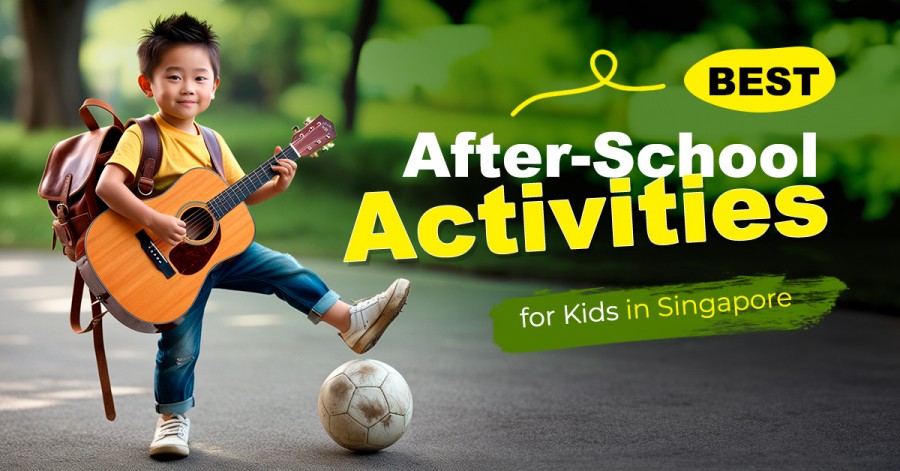 ---
Welcome to Singapore's well-rounded list of extracurricular activities!  You'll find here all kinds of camps, workshops, and sports, from coding and dancing to swimming and art. 
We've chosen the most interesting, engaging, and enriching activities that your kids will love, no matter what they're interested in! 
Image Credit: The Lab

Like you, we believe the best way of preparing your child for the future is to teach them coding! Let your child take advantage of being introduced to coding as a young student with the assistance of professional coaches from The Lab.
To help students become independent learners and improve their self-esteem, The Lab applies the inquiry-based and student-centred approach to education. Promoting learning by doing, The Lab is continuously improving their curriculum via the use of predictive data analytics and educational psychology. Thanks to this integrated approach, The Lab delivers a quality, values-driven and holistic education.
The open concept layout of the Lab is the manifestation of an educational concept that encourages students to have a high level of autonomy. Group tables, flexible seating and modular furniture create a positive and collaborative learning environment.
The Lab has carefully designed a rich variety of programmes for children aged 5 and above:
Locations:
Kinex Mall, 11 Tanjong Katong Road #03-01/02;
The Centrepoint, 176 Orchard Road #03-18/19.
WhatsApp chat: +65 8916-0017.
Email: contact@thelab.sg.
Socials: Facebook, Instagram, Youtube.
It is impossible to underestimate the importance of technology in today's life, it has changed every industry from manufacturing to medicine. Coding and programming is the backbone of these modern technologies and, without a doubt, will play an even more essential role in the development of the technologies in future. Hardly surprising that such advanced countries like the UK or Japan have already had coding as an integral part of the educational curriculum because it is never too early to start learning! 
AlphaGen Learning has a goal to make coding and technology accessible to all learners in Singapore so they can develop 21st-century skills and creators and innovators themselves. And, to achieve this goal, AlphaGen Learning offers the most affordable coding lessons in Singapore.
Here, a personalized approach to every student is key as experienced teachers believe that the best way to learn coding is in a 1-to-1 format. AlphaGen Learning's proprietary curriculum is Stem.org accredited and lessons are tailored based on the interests of each student. This approach seems to work well for them as several of their students have gone on to take part in global coding competitions with impressive results. 
Kids aged 7-9 can take courses such as Introduction to Coding on Scratch, Mobile App Development, Python, 3D Printing, Virtual Reality, Graphic Design & Video Editing, and Micro:bit.
For children aged 10-12 years old courses such as the following are available: Introduction to Coding on Scratch, Mobile App Development, Web Development, 3D Printing, Virtual Reality, Graphic Design& Video Editing, Micro:bit, Minecraft.
And, kids aged 13-16 years old can learn more advanced courses of Mobile App Development, Web Development, 3D Printing, Virtual Reality, Graphic Design/ Image Editing, Python, Micro:bit, Minecraft, AI & Machine Learning and more.
They offer convenient and flexible lesson timings and free 60-minute trial classes are available for all courses. Also, certificates of achievement are awarded upon the completion of each module or camp.
Age: 7-16.
Fees: Weekly classes at $30 per hour. Camps at $225 for a 5-day camp, 90 minutes per session.
Contacts: +6596507344, connect@alphagenlearning.com.
Website: www.alphagenlearning.com 
Location: live online classes.
Image Credit: ToTT
For some people, the very process of cooking and being in the kitchen is a hazardous situation. Lack of knowledge and skills dooms them to content themselves with burned scrambled eggs or plain sandwiches. Yet, now there is a possibility to develop cooking skills and learn kitchen safety rules from a young age! Such an early start will help kids to understand that cooking can be interesting, fun and develop skills that will help them in the future. ToTT Store is the best place to give your kids a headstart in cooking or baking various delicious food. Let them immerse themselves in a multisensory experience as they get acquainted with basic cooking skills while learning the science behind baking and cooking. 
Among the cooking classes provided by ToTT are: 

ToTT Junior Chef Classes 
Meet the perfect bonding parent-child time with loads of cooking, baking, and tasting delicacies! Pasta, pizza, Udon - these classes cover the signature dishes of Western and Asian Cuisine, and kids will learn to cook them from scratch under the supervision of experienced instructors. 
Age: 4+. 
Birthday Parties - Lil' ToTT Cooking & Baking Class 
Turn a birthday party into a unique cooking and baking experience! No matter how big or small your party is, the ToTT Party Planners will come up with the most catching, interesting and entertaining activities! 
Fees: starting from 75 SGD per child 
Enjoyed what you cooked or baked in class? You can purchase top-quality kitchenware at ToTT Stores or shop online at shop.tottstore.com for easy shopping.
Use GOOD2CU & enjoy $8 off your first order, min spend $80.
Age: 4+.
Contacts: +65 6215 9186 - Monday to Friday +65 9649 1852 - WhatsApp Business (Message only), cookbakehost@tottstore.com. 
Location:
112 East Coast Road, #02-09/10 Singapore 428802;
3 Temasek Blvd, #02-427 Singapore 038983.
Photo Credit: Stepping Out Studios
In 8 years of successful operation, Stepping Out Studios has become more than just a place where children can learn dance steps. Now it is a real community dance organization, where everyone can use a dance in any way they like, whether it is an opportunity to have fun, practice, improve their physical condition or express their emotions.
Literally, anyone from toddlers to teenagers can find a dancing activity that is interesting and enriching to them. Various workshops, dance sessions, classes, and events create that ineffable atmosphere that nurtures a passion for dance in all participants. It is the perfect place to introduce kids to dance as the instructors of the studio know how to make classes interesting and safe for the little ones. It is possible to choose among more than 100 dance classes every week covering everything from Ballet to Hip Hop. Among the most popular classes are:
Classes for children as young as 2 Years
Melody Bear - a unique dance syllabus for 2-4-year-olds that creates a solid foundation for the concepts of ballet, tap, music, and movement
Traditional dance classes (Ballet, Jazz, Tap, Contemporary, and Hip Hop) 
Preparation for dance competitions
The expertise of the director Ms. Angharad Chapman, a highly-experienced dance professional, and holder of BA in Dance from Surrey University, UK, allows her to prepare students for the most complicated and challenging competitions and exams. And the Senior Dance teacher Chelsea Trathen has worked extensively around the USA, Australia, Hong Kong and Singapore as a dancer, choreographer, and teacher for the last 13 years. She has a wealth of experience in the production of international performances and eagerly shares it with the students. An innovative approach to teaching without pressure on kids is one of the reasons for the amazing dance exam results the Studio enjoys every year. 
So, if you are looking for a place to introduce your kid to dance, you are on the spot!
Ages: 2+.
Opening times: Saturday to Thursday (start times vary).
Contacts: info@stepping-out.com.sg
Location: 180 Kitchener Road, #08-05 City Square Mall, Singapore 208539.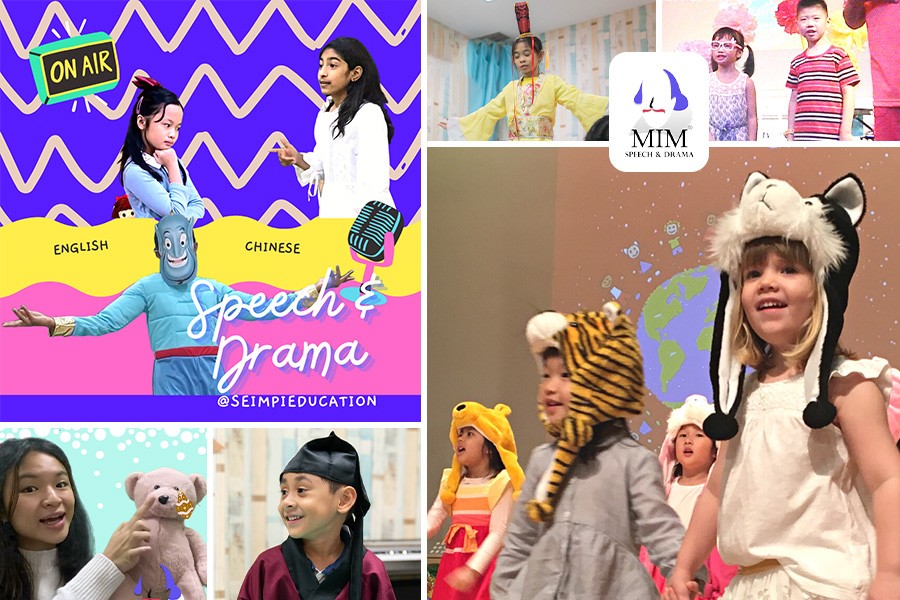 Image Credit: Seimpi
Words are the building blocks of communication and human connection. A child's linguistic potential is moulded by their surroundings, a rich tapestry of sounds, rhythm, and the spoken word. That is where Seimpi Speech and Drama come in, providing a platform for children to immerse themselves in the linguistic landscape where the gift of gab is a king, and the art of acting is a queen.
Recent remarks from the head of the Economic Development Board have emphasized that technical know-how and digital skills are just the tip of the iceberg in today's world. It is the soft skills, such as the power to weave a tale, demonstrate empathy, and create connections with others that will help people stand out, differentiate themselves and make a real impact. And that's where a comprehensive education in the performing arts comes into play.
Seimpi aids the learning of language and soft skills through Speech & Drama, using them as a powerful tool to enhance language and soft skill development. Seimpi Speech & Drama curriculum goes beyond just strengthening physical abilities and aims to enrich a child's social awareness, improve writing, speaking, and performance skills, awaken their emotional intelligence, expand their imaginations, and sharpen their language, be it English or Chinese.
When:
classes on weekdays and weekends in our centres
Contact details: 6737 6731 or email info@seimpi.edu.sg or Whatsapp 9028 2308
Locations: #03-16/17 The Centrepoint, #05-04/05 Hougang Mall, #04-13/14 JCube
Image Credit: The Science Academy
The Science Academy is an ultimate go-to place when it comes to learning Mathematics, Physics, Chemistry, and Biology. Here, much prominence is given to the development of robust scientific intuition, critical thinking, and a solid academic foundation in the subjects.
This modern educational center is the ideal place for learning, exploring, sharing knowledge, and searching for ways to apply knowledge and skills beyond academic settings. And the innovative teaching methods are the hallmark of The Science Academy as here students receive not just new knowledge but also an understanding of how to perceive new knowledge and learn more efficiently. And with the right tools and a measure of perseverance, only the sky's the limit for the students of The Science Academy.
The teachers are always ready to lend a helping hand and provide support when needed. They ignite the love to learn new things and achieve new goals. 
There are two ways of attending classes: online and offline. The location of the center is in Toa Payoh so it is easy to get there. 
As a rule, the lessons are conducted in small groups to make sure that every student receives enough attention. However, there is a possibility to opt for private 1-to-1 lessons if there is a need to get a more individualized approach.
In addition, The Science Academy has an extensive e-learning library of approximately 500 hours of educational materials, and existing students have unlimited access to it*. And you too can get a free video trial class with the code "TICKIKIDS"!
* T&C applied
Age: Primary 5 to Junior College 2.
Timings: refer to the website for timings.
Fees: starting from 220 SGD.
Contacts: tel. +6566 8425 or Whatsapp 8655 5068.
Location: Blk 192 Lorong 4 Toa Payoh #01 – 674 S310192.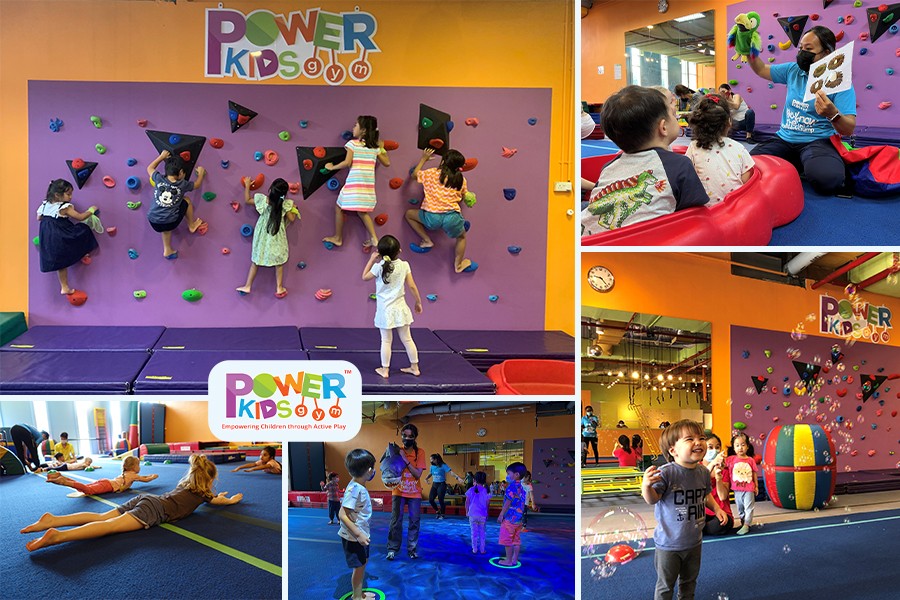 Image Credit: Power Kids Gym
Unique gym programs for babies, toddlers, nursery and school-age kids aged up to 10 years are the calling card of Power Kids Gym. Every training session here is a new exciting experience aimed to stimulate a child's mind and senses through a set of enriching and challenging activities. A sound mind in a sound body is not an empty phrase here as the instructors of this venue strongly believe that active bodies result in active minds and that pushes the character and ignites natural curiosity.
The curriculum of Power Kids Gym was tried and tested in the US and subsequently in Europe with an emphasis on developing fine and gross motor skills, spatial awareness, coordination, balance, agility, flexibility, and good sportsmanship. The main distinctive feature of all activities for kids here is that they are filled with fun and young sportsmen adore their training sessions!
There are two programs that will definitely be everyone's liking:
These adult-accompanied sessions can become the perfect bonding time for the family! The sets of the exercises are handpicked according to the age of the little ones: Sliders, Crawlers, Gliders, and Galloping Twos. From a milestone to a milestone, kids will explore and develop their physical abilities and boost their cognitive, and emotional skills. From stretching to running and pre-gymnastic activities, kids will be in the safe hands of parents and instructors and trained in a stimulating and nurturing environment.
Age: 6 months - 3 years.
These drop-off sessions for kids can bring a lot of fun, new skills, and new friends!
Power Climbers (3-4.5 years old) is the class where kids are exposed to gymnastic and sports skills, relays, and much more. 
Kids love Power Gymnastics (4.5 - 6 years old)! With fun and exciting exercises like forward roll, backward roll, handstands, and the single bar, every minute of the session will be filled with laughter and entertainment!  
Super Power Gymnastics (7-10 years old) centers around the USA Gymnastics Compulsory Level Preparation Skills framework including the following apparatus: bars, beam, high bar, parallel bars, floor, vault, and rings.
Contacts: ask@powerkidsgym.com, +65 6333 8511.
Socials: Facebook, Instagram, Twitter.
Location: 81 Clemenceau Avenue, UE Square, #02-12 Singapore 239917.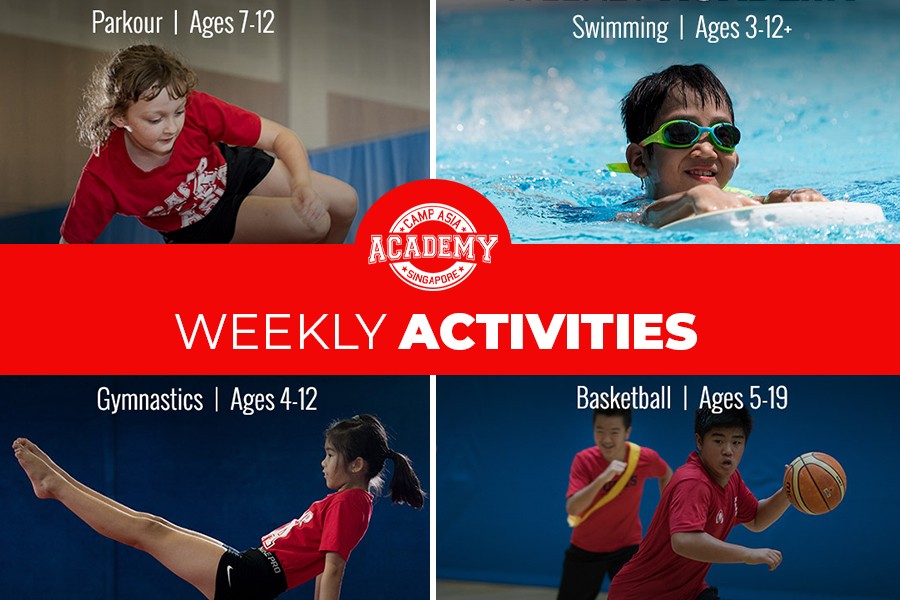 Image Credit: Camp Asia Academy


Camp Asia Academy is a weekly activity hub for sports, creative, and 'enrichment' activities for kids aged 3-16. Here, highly qualified coaches apply the wealth of their expertise, energy, talent, and skills to create the perfect environment in world-class facilities for the kids' physical and mental development. 
Camp Asia Academy is the sister brand to Camp Asia - Singapore's #1-holiday camps provider. This hub offers top-notch programs in Basketball, Swimming, Parkour, and Gymnastics. 
The main ambition of TITANS Academy is to bring the quality of youth basketball in Southeast Asia to new heights. And the level of coaching, facilities, determination, and high qualification ensures that this goal will be achieved, without a doubt.
Starting from the Young Ballers Stage (5-7, 8-11 years) to Titans Elite (under 19 y.o), kids can become real professionals! 
Age: 5+
Gymnastics Academy is a year-round gymnastics program running every Saturday at Stamford American International School. 
Following the Australian Level Program, highly-qualified coaches work with beginners and amateurs up to Level 4 for the recreational program and Level 4+ for the competitive squad.
Kids will begin their journey with an introduction to the fundamentals of gymnastics. Gradually, they will learn more complicated moves and develop some cool acro-partnering skills and flips. And finally, kids will be able to train as competitive gymnasts at Semi-Competitive (SC) (Ages 8-11 / G4-5) and Competitive Squad (CS) (Ages 9-11 / G4-5).
Age: 4-12
This program utilizes the Swim School International (SSI) teaching system and combines it with the Stamford coaching team's own knowledge. 
The Learn to Swim Program is all about safety on the water. The curriculum of the program includes exercises and activities that will help kids to stay safe in a recreational setting and prepares a solid foundation for a more complicated program - Learn to Train.
The Learn to Train program has three levels: Elementary Development, Elementary Potential, and Elementary Performance.
Age: 3-12+
It is hard to find a more spectacular and popular sport discipline other than parkour. This activity calls for good physical fitness, full control of your body, good stamina, coordination, strategy, and planning. 
A termly 10-session program created by pro coaches helps kids to hone the skills necessary to master this activity. And all training sessions are conducted in a safe and secure environment with top-quality equipment. 
Age: 7-12
Contacts: +65 6289 5888, info@campasia.academy.
Locations:
Stamford American International School
1 Woodleigh Lane (Off Upper Serangoon Road) Singapore 357684;
Australian International School

1 Lorong Chuan Singapore 556 818.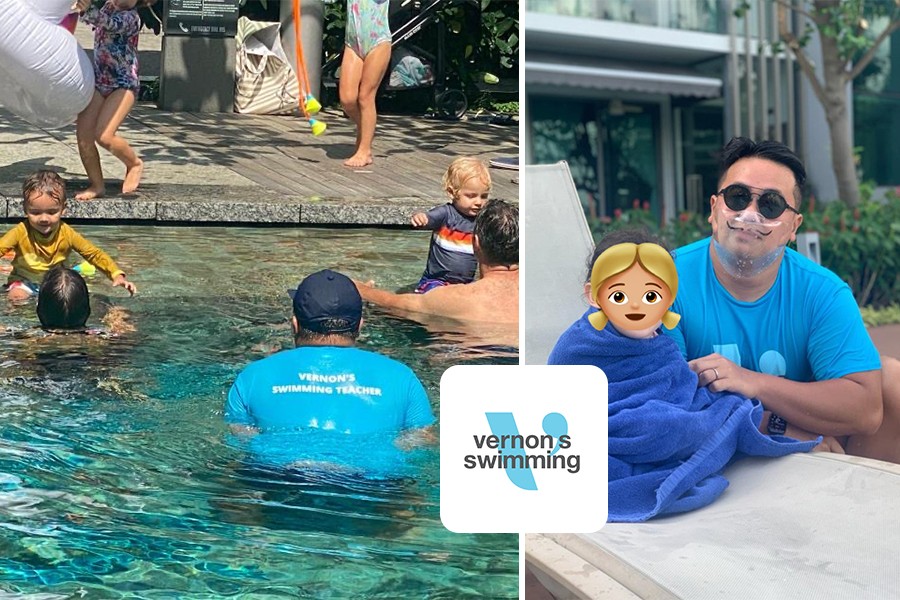 Image Credit: Vernon's Swimming
This school is a brainchild of a former Professional swimmer Vernon who gave the school his name. With more than 14 years of experience in the sphere, Vernon's Teachers knows how to teach the foundations of the main swimming techniques and strokes and instill respect for safety rules on the water. 
The team of coaches here makes every effort to provide top-notch classes, from nurturing infant interest to professional technical guidance. Their professionalism is beyond question as the team includes former National Team members, Singapore American School "Eagle Swim Club" Coach, and coach of Egypt's biggest swim team. All of them have at least 10 years of experience ensuring top-quality teaching and attention to detail. In addition, the coaches of Vernon's School do not just have the Austswim certificate, they are actually Austswim registered instructors.
 Among the programs offered by Vernon's Swimming are:
Infants & Toddlers - Parents Accompanied (6 months - 4 years)
Learn to Swim (4 years-teens, adults)
Stroke Corrections (children, adults)
From basic body positions to Freestyle, Breaststroke, Backstroke, Butterfly swimming styles, here your kids and you will get all knowledge and skills to become proficient in swimming!
Age: 6 months+.
Fees:
Individual Class - from $75 - $360/pax;
Group Class - from $30 - $40/pax.
Contacts: swim@vernons.sg.
Socials: Facebook.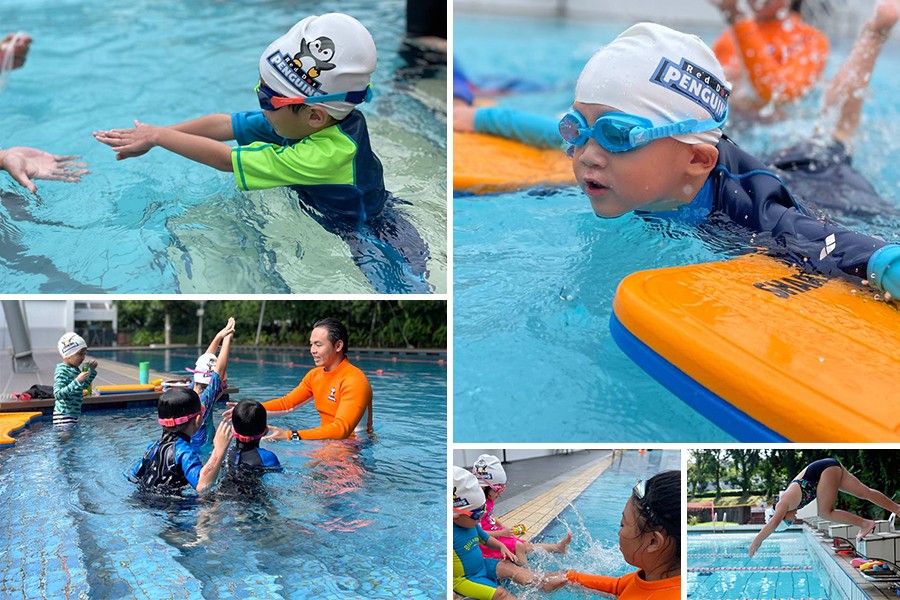 Image Credit: Red Dot Penguins
Can you teach a two-year-old to swim? The coaches at Red Dot Penguins can! Teaching tiny toddlers how to swim is no small task. But Red Dot Penguin coaches undergo extensive preparation to run group swim lessons for toddlers which are both fun and effective. Every coach is trained in early childhood development and run classes using age-appropriate strategies with Red Dot Penguins' in-house curriculum. The school offers Learn to Swim and Learn to Train group classes.
Learn to Swim 
Group sizes are kept small - no more than 4 toddlers or 6 older kids in a group - so that the learning of each child is maximized even in a group setting. Drills and activities are also selected in such a way that kids will have fun and learn to swim at the same time. 
The curriculum here is a result of more than ten years of experience with proven results in this field as the coaches of Red Dot Penguins create and implement swim programs for the international schools in Singapore.
 Age: 2+.
Fee: 130 SGD /4 lessons or 300 SGD/10 lessons. 
Location & timings:
Fri 4pm-6.15pm, Sat 8.30am-10am, Sun 3-6pm
SAAC Siglap, 1 Elliot Road
Sat 8.45am-12.30pm and 1.30pm-6pm, Sun 1.30pm-6pm
Sat 9am-1pm, Sun 9am-1pm
Learn to Train
This program is aimed at kids who already know how to swim but who enjoy competition. Learn To Train is a developmental swim program which focuses on helping swimmers get fitter and faster by learning technical skills and building aerobic capacity. The coaches at Red Dot Penguins are highly qualified and have experience in the highest-performance environments in Singapore. They are able to deliver a technical yet engaging program that will help your young swimmers achieve their dreams of becoming competitive swimmers.
Age: No minimum age but must be able to swim 25m of freestyle, breaststroke and backstroke. 
Fee: $188/month. 
Timing: Four times a week (3 weekday evenings and Saturday morning).
Location: Siglap, 1 Elliot Road.
Contacts: WhatsApp: 9227 4114, hello@reddotpenguins.com