Kidz Amaze: Indoor Playgrounds That Never Fail to Amaze
---
Published 25 October 2017 at 17:15
Tickikids Blog Singapore > Reviews > Kidz Amaze: Indoor Playgrounds That Never Fail to Amaze
---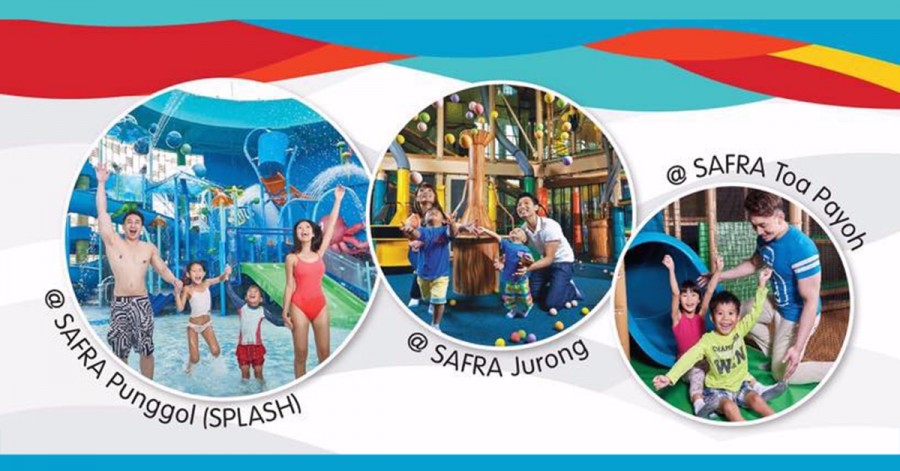 ---
Test Patrol parents were lucky to visit Kidz Amaze, which is one of the best-known chain of indoor venues for children's fun and recreation in Singapore. They have slid down one of the tallest indoor spiral slides in Asia at Kidz Amaze Jurong, had a blast of a time at foam ball zone in Kidz Amaze Toa Payoh and explored the enchanted deep sea at SPLASH@Kidz Amaze Punggol. 
Kidz Amaze playgrounds are specially designed for active play and have lots of interactive and exciting elements that engage your child's sense of direction, motion and coordination that children immediately fall for. Each of the outlets offers something unique: be it breathtaking slides, splashing fun and water guns or a separate toddler playzone created by early childhood experts. Also, Kidz Amaze offers 7 amazing themed function rooms to choose from for unforgettable kids' parties. Besides 3-hour usage of the party room, most of Kidz Amaze packages include complimentary invitations and free admission to the play area which the party rooms are directly connected with for instant access to fun & games. Interested? Find more information on packages and booking here.
But let's get back to the playgrounds, and find out more about the unique features each outlet can offer.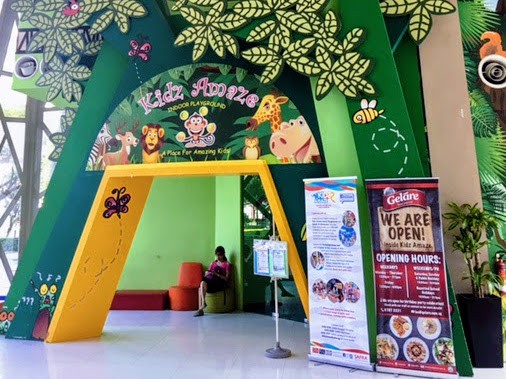 Kidz Amaze SAFRA Jurong is a 17,000-square-feet indoor playground with an impressive multi-level maze, which is probably the tallest one in Singapore. The area on the ground floor in the middle of this huge play structure there is an interactive foam ball arena: there are machines and guns that kids should load the colourful foam balls into and that shoot the balls right out, and also a machine that sucks the loaded balls into a big basket at the top and once in a while rains the balls down on the children. Simple as it sounds, this area can keep kids excited and entertained for quite a time. You can see from our little Test Patrol Pueh Yue Xi Alyshea's face, how much she enjoyed the foam ball arena.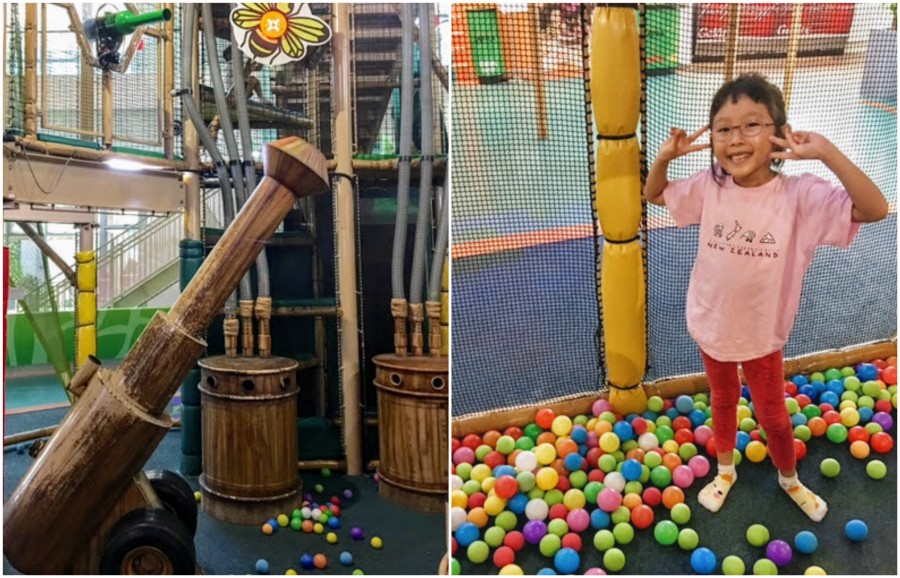 How about joining your little ones in climbing the vertical maze? It is going to be a real adventure and a great chance to bond your kids through active play. The good news is that tunnels of the maze are tall enough for a grown-up to join in and feel comfortable. On the way to the top of the maze there'll be some more air guns for shooting foam balls at the targets on the walls.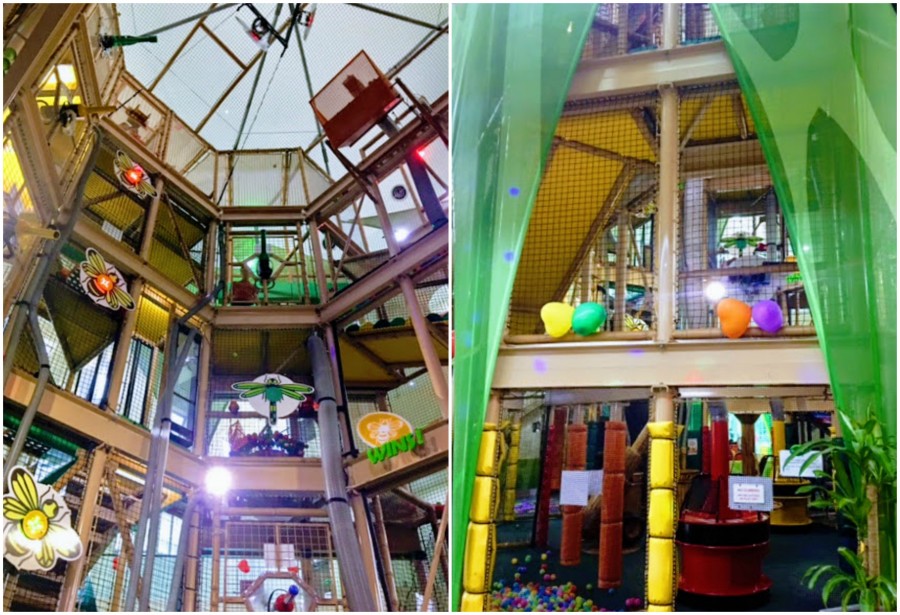 Once you reach the top, your way back to the ground floor is an 18.5-meter-tall curvy yellow slide, which is, by the way, one of the tallest indoor spiral slides in Asia! The slide goes from the third floor of the building directly down to the first. If you want to extend the sliding fun, take yellow-and-orange spiral slide, which is smaller than the main one, yet exciting all the same. This slide connects the third floor with the intermediate level, at which a multi-lane slide down to the first floor is waiting for you!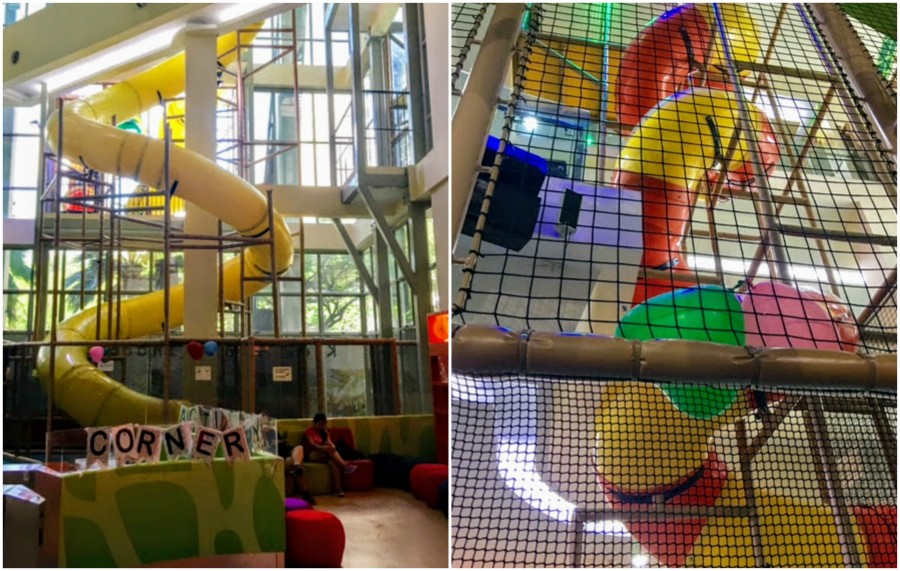 Three party rooms, Jungle Canopy Room, Lost City Room and Bumble Bee Room are available for fun-filled kids parties. Kidz Amaze Jurong also has a café where parents can chill while waiting for their little adventurers or have lunch together if kids get hungry.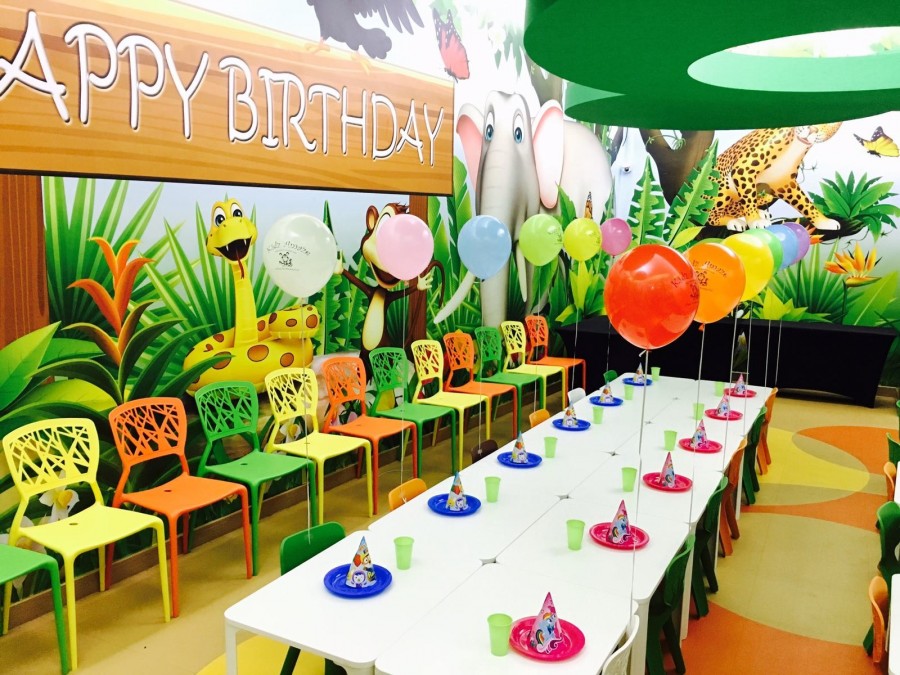 Jungle Canopy party room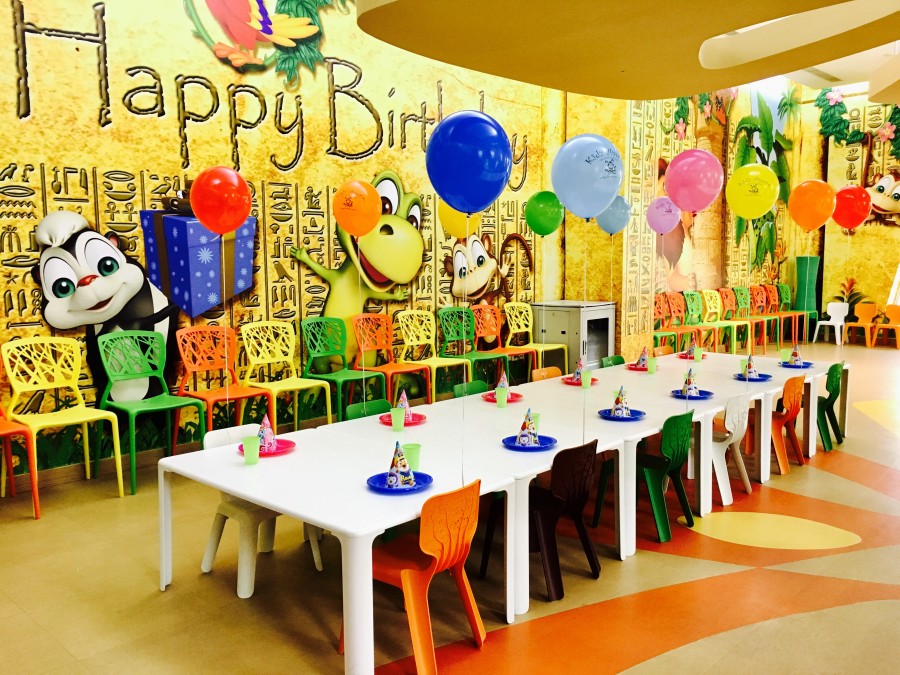 Lost City party room at Kidz Amaze Jurong
You can find more information about opening hours and getting to the playground at Kidz Amaze SAFRA Jurong's page.
Splash @ Kidz Amaze, SAFRA Punggol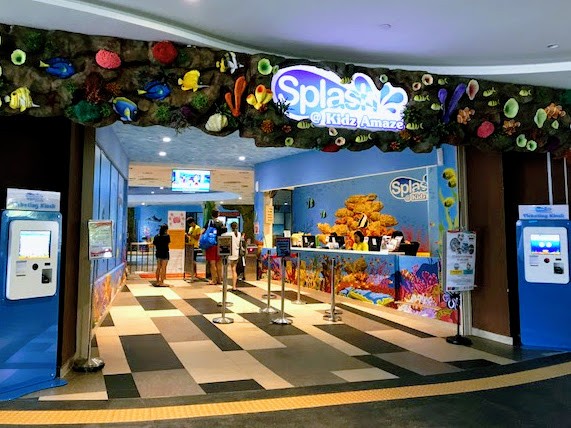 For those who want to have water fun regardless of the weather, be it rain or baking sun, Kidz Amaze have their SPLASH@ SAFRA Punggol, which is a space of 24,000 square feet fully dedicated to Enchanted Deep Sea theme. The elements of this water playground are designed for children aged 18 months to 13 years old, however with close adult supervision infants can have their fun at SPLASH too (kids below 18 months get FREE entrance to the playground).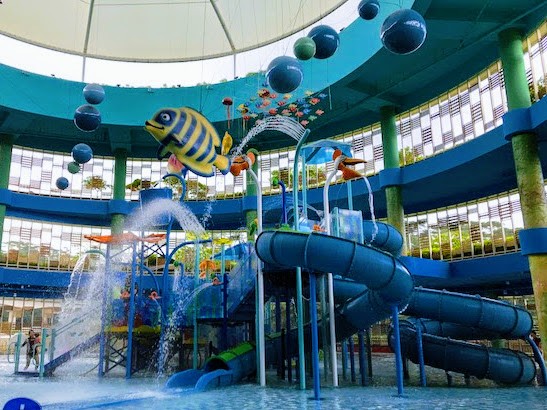 SPLASH consists of two main zones: a toddler area with water depth of 30 cm and play elements including water guns and fountains and main play area for bigger kids with a three-storey structure with fountains, slides and a water bucket for that "big splash" that kids love so much. There are 4 slides all in all: 2 little blue baby slides, a wide green one for kids below 120 cm, and two thrilling and fast blue spiral slides for those over 120 cm. Talking of safety, SPLASH has a special crew to supervise children on the slides, however, of course, it's better when parents are around, so it is recommended that parents accompany their little ones at the playground and have fun together. So, don't forget to bring your swimwear along!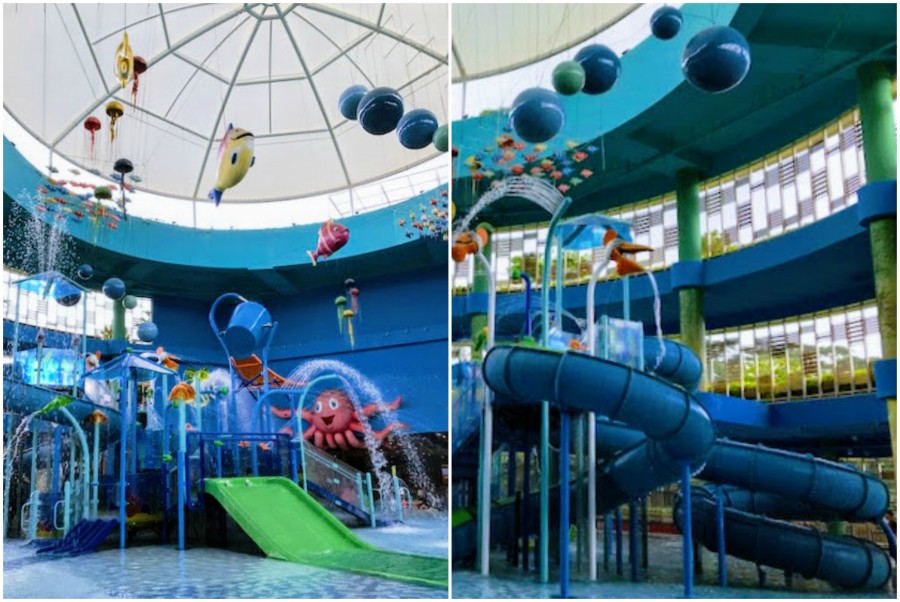 SPLASH also has nice and clean changing rooms, toilets (including toilets for toddlers) and showers with hot water, soap and child friendly doors (the top door can be opened for the parents to watch out while the kid shower themselves). There are also electronic lockers ($4 for the medium and $6 for the large one) and a space for stroller parking. Safety guidelines are located outside the playground and in the changing room.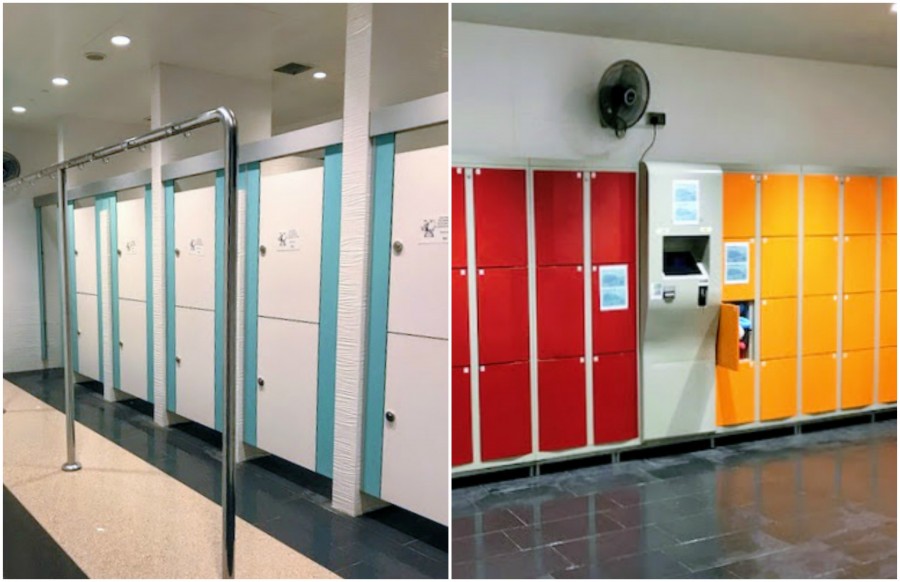 For those who would like to have a birthday party at SPLASH there are three ocean-themed rooms you can choose from: Pirates Cave, Penguin's Paradise and Under the Sea. Function rooms are conveniently connected to the playground! Doesn't it sound like a perfect location for birthday fun?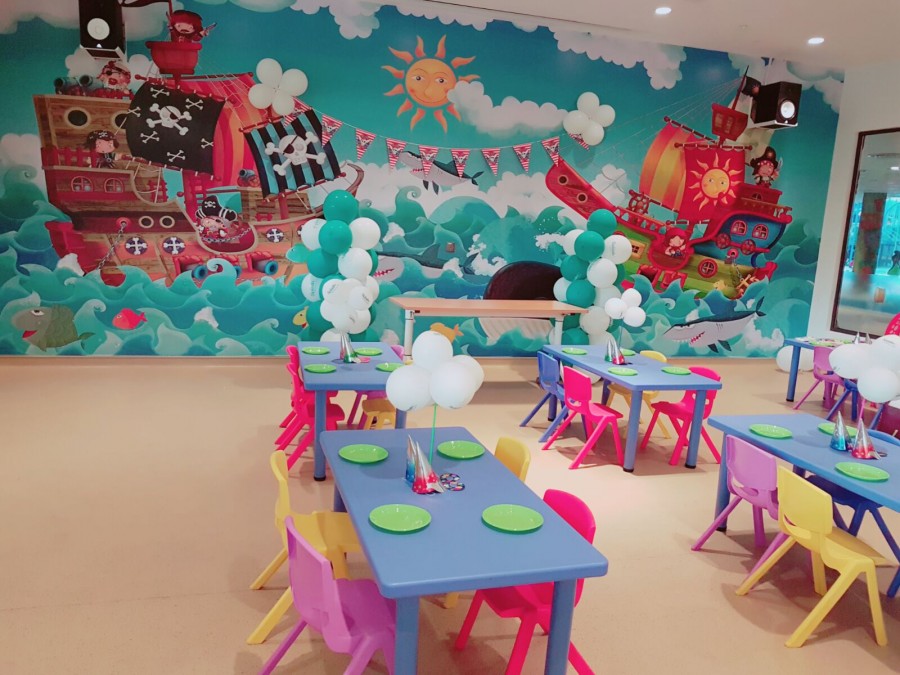 Pirates Cave part room 


Under the Sea party room at Splash @ Kidz Amaze, SAFRA Punggol 
Kidz Amaze, SAFRA Toa Payoh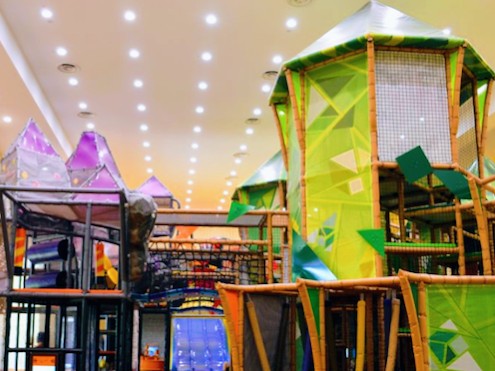 Kidz Amaze at Toa Payoh is another playground perfectly thought out for active play. The fact that it has a separate dedicated toddler zone, The Playhouse, specially designed by early childhood experts to develop infant's gross motor skills, makes this outlet even more attractive for parents that have two or more children of different ages. The Playhouse is a wonderful place to keep the younger tots (2 – 36 months old) entertained and busy while their older brothers or sisters are having fun at the main play area.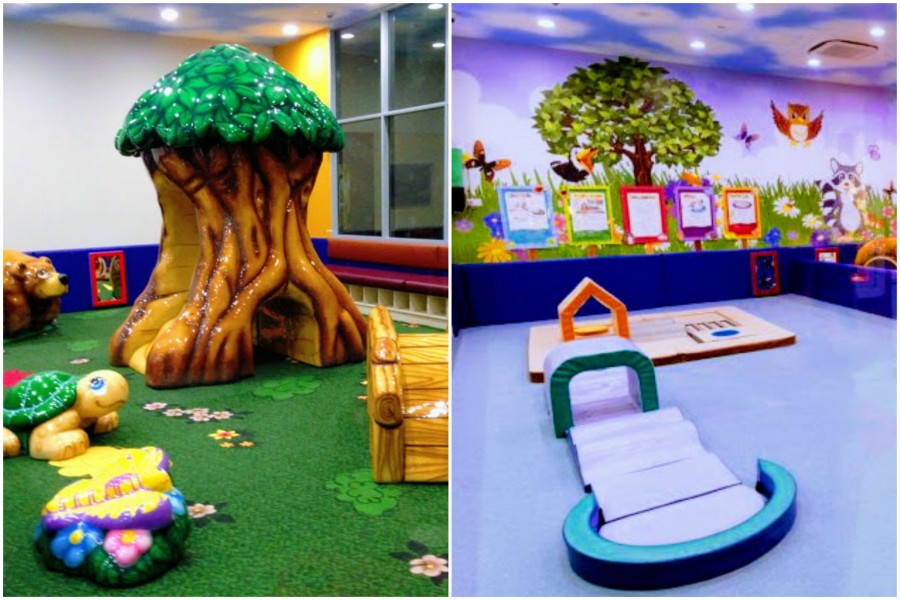 At the main playground you will find a massive 8-metre-tall play structure consisting of passageways, tunnels, slides and obstacles. It is divided into 3 zones, each having its special topic: The Cave, Tree Tops and The City. Kids can easily get from one to another through a passageway on the second level without having to leave this "loop of never ending fun". The Cave is dedicated to foam ball blasters and fountains and it can keep kids busy and excited for quite a long time as they collect and load the colourful balls into the machines, shoot them out the guns or just enjoy the foam ball rain.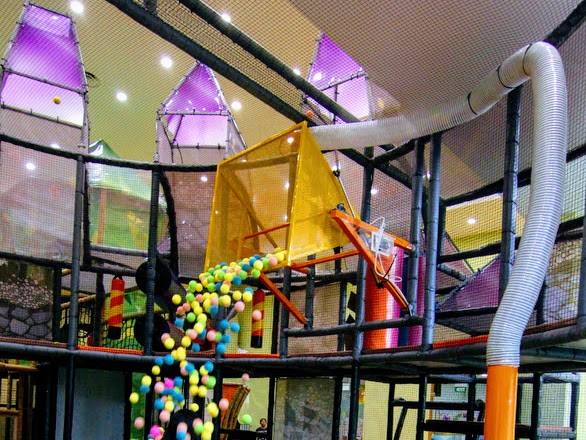 Tree Tops is all about various obstacle stations like wrecking balls, cargo nets, bridges, tunnels, that children need to pass through to get to the next zone. The City offers a number of slides for different age: a three-lane slide for friends to race and curvy tube slides, all of them connecting level two with the ground level.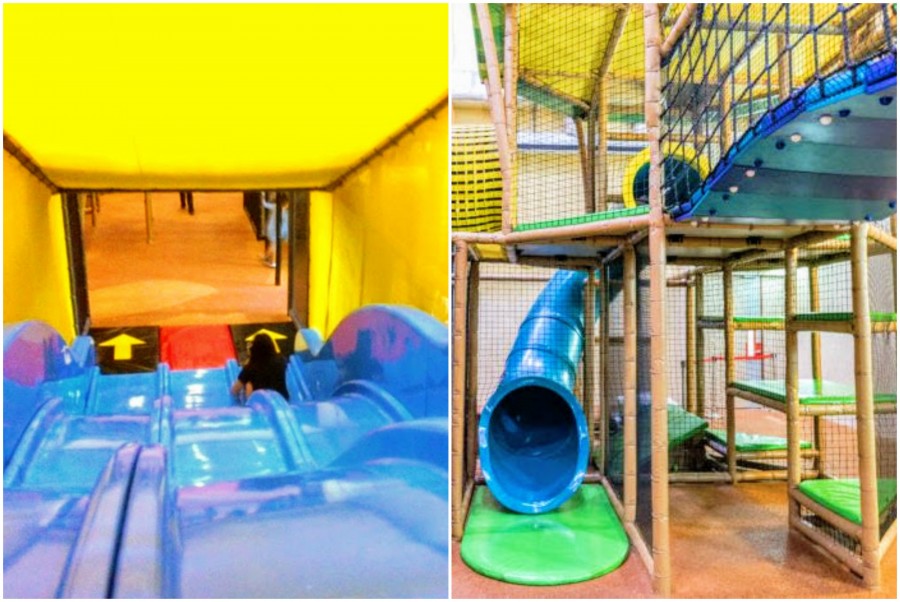 If parents aren't joining the children at the playground, there is an option of chilling out in the seating area equipped with massage chairs and having free Wi-Fi. Among other facilities there is a baby changing room, toilet, lockers and ending machines.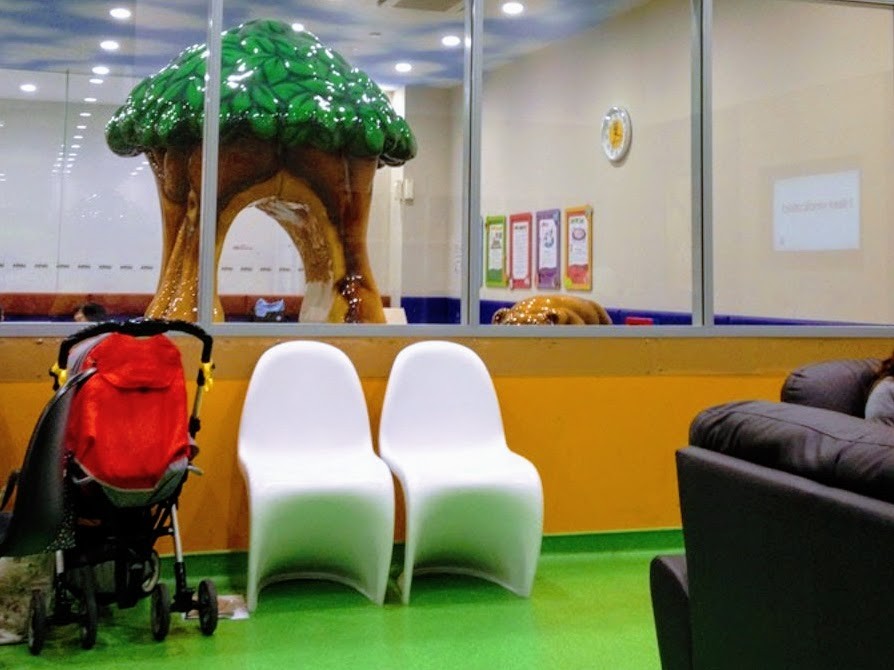 Besides, there are two spacious party rooms, which also have their own themes: ocean in The Marine room: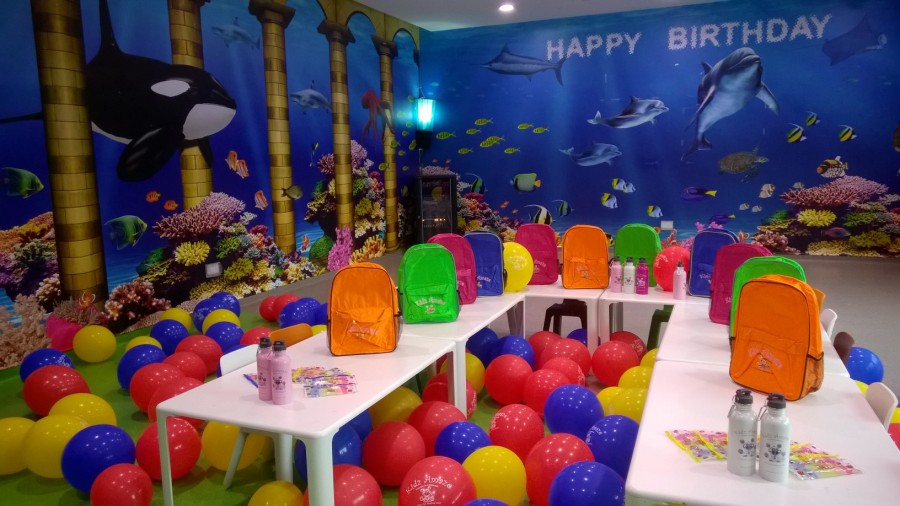 And space in The Galaxy room: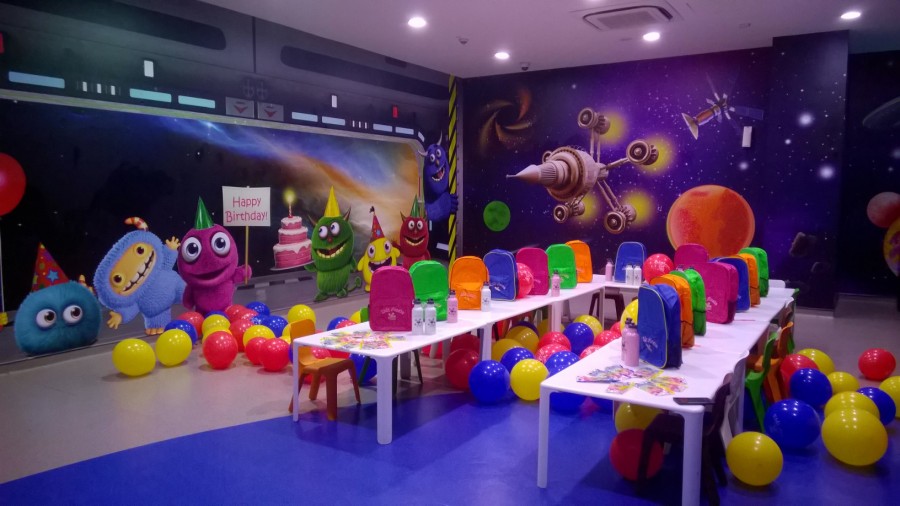 For contacts and other details, see  Kidz Amaze SAFRA Toa Payoh's page.
Kidz Amaze playgrounds capture every child's imagination and open a whole new world of play to them. No matter which of the three playgrounds you'll choose, be sure the entire family – kids and adults – will have a great time here and experience the true wonder of play. 
TickiKids team would like to thank Pua Mei Ing, TC Lee and Gary Yeo for providing us with photos and their impressions of the venues.
Subscribe to weekly newsletter from "Tickikids"