Chicken Little: SRT The Little Company's New Musical Adventure for Children
---
Published 31 October 2017 at 16:49
Tickikids Blog Singapore > Reviews > Chicken Little: SRT The Little Company's New Musical Adventure for Children
---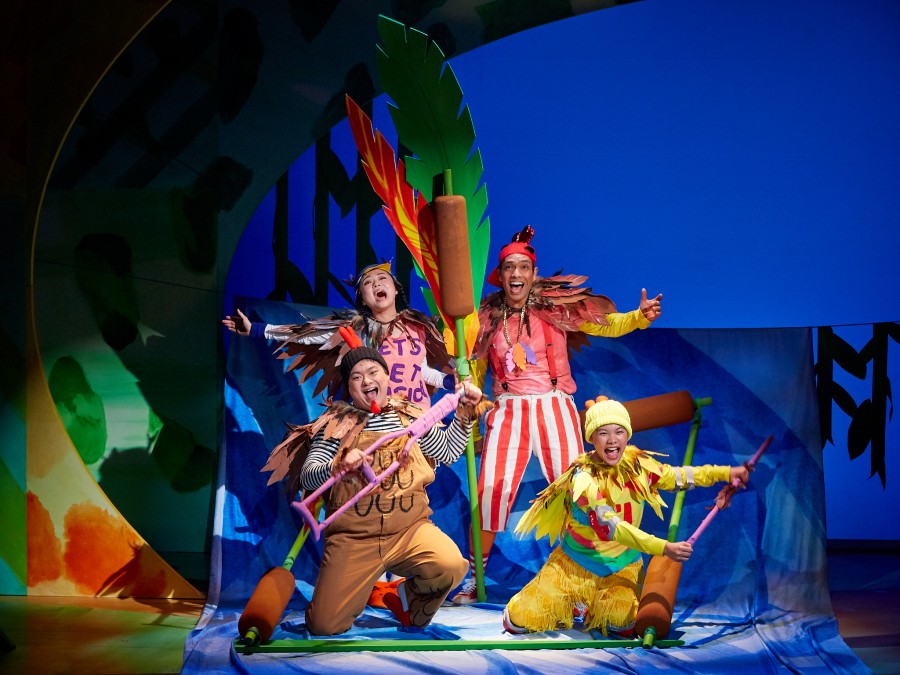 ---
Chicken Little by SRT The Little Company opened on October 25th, so, wasting no time, TickiKids sent Test Patrol mom Ophelia Tam and her 5-year-old daughter, Amelie, to KC Arts Centre to check out the show and to find out what makes this production based on a well-known story so worth seeing.
Having a mission of exposing kids to quality theatre with professional cast,
SRT The Little Company (TLC)
, is famous for its unconventional interpretations of children's classic tales, as well as for very serious approach to production design, which makes their shows enjoyable for children and parents alike.
The musical performance tells a well-known story about a terrified little chicken, who got so paranoid about an acorn falling on her head that she made herself believe that the sky itself is falling. The chicken realizes that she has to let the king know about the danger and that's when the adventure begins. The storyline simple enough for little ones to get, yet funny and captivating. Having taken a new look at the characters of the classic folk tale, and having added some catchy tunes with great lyrics, SRT comes up with an arresting musical performance that is going to fascinate little ones from the very first minute. 
Ophelia Tam, mother of a 5-year-old: "My daughter was amazed by the theatre setting and props there (like the moving clouds, the singing sunflowers, and the flowing river). She also liked the colourful and glittering costumes, the happy music and the funny dance throughout the show. I have been to other local productions but everything here exceeded my expectation - professionally made with high quality!"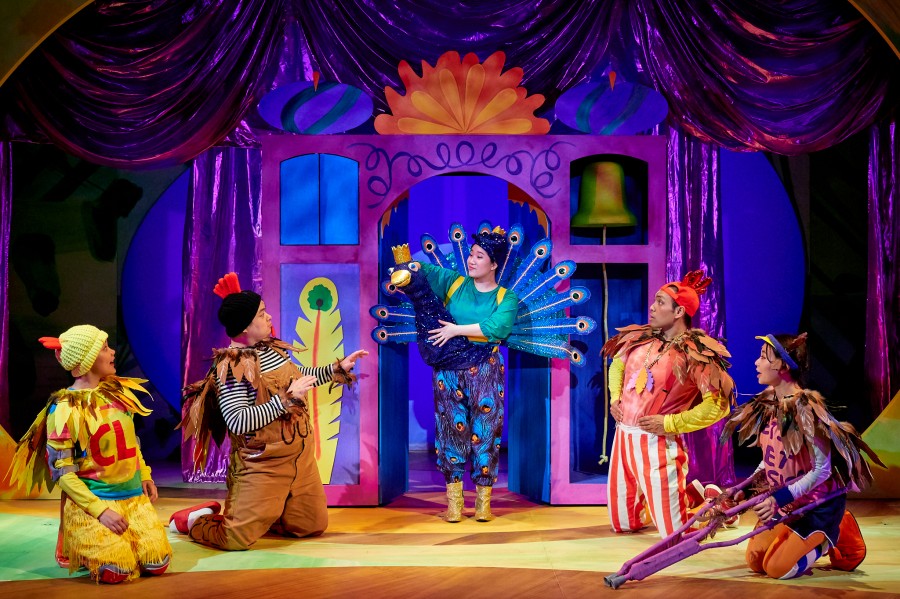 But the story of Chicken Little, the way it is told by SRT, is not only aimed to entertain. It conveys an important message that having fears is normal, but what really matters is what you do about them. Challenging yourself to face your fears and not falling into panic once you do it, learning something from everyone you meet on your way, yet owning your differences and being proud of who you are - these are the topics you can dwell on together with your child after show.
Ophelia Tam: Chicken Little is not just a simple story for laughter and amusement. It teaches the kids important things which are much easier to learn from the stories than from just talking, which has benefited my shy child a lot!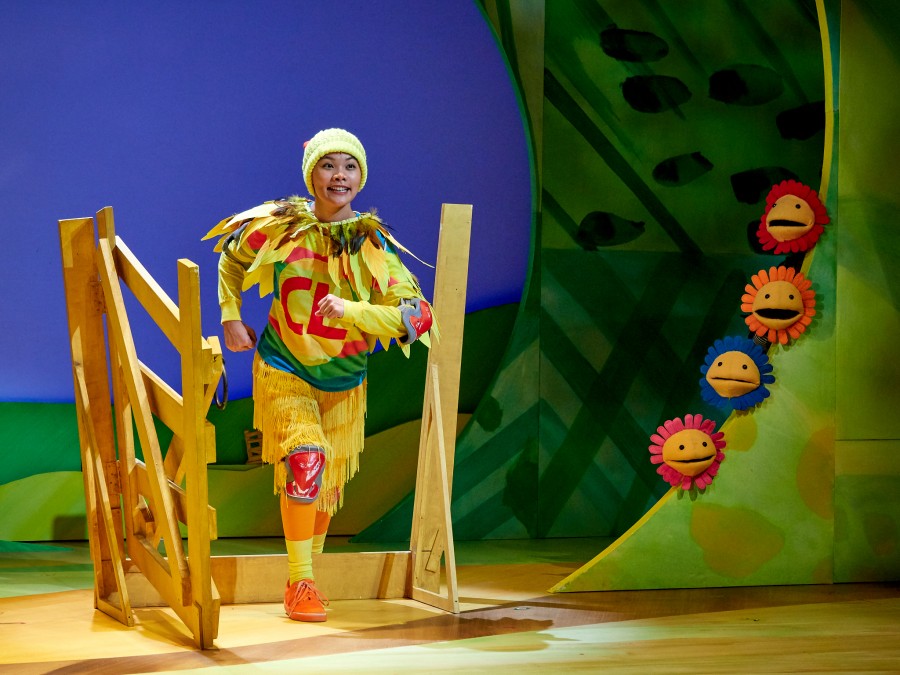 Here's more audience feedback for Chicken Little: 
Chicken Little
will run till
December 8
, so there's still time to book your tickets. It is a great performance to go see with the whole family, as well as a wonderful opportunity to introduce your children to real theatre and show them the joy of live interaction with the actors and the magic of art "happening right here and right now".
Photo and video credit: Singapore Repertory Theatre
Subscribe to weekly newsletter from "Tickikids"