Discovery Camps: Boosting Kids' Talents While Making It Fun
---
Published 02 November 2017 at 12:50
Tickikids Blog Singapore > Reviews > Discovery Camps: Boosting Kids' Talents While Making It Fun
---

---
Are you ready to offer your kid an opportunity to have great time in the supportive academic environment? Holiday camps by Discovery Camps provide the essential experiences for keeping kids motivated while ensuring they have all the fun you can imagine. The great combination of socialising, learning and excelling at what children enjoy doing guarantee that you won't hear your kids complaining of boredom.

If you are looking for a way to make these end-of-year school holidays memorable and exciting for your kids,
Discovery Camps
are here to offer you a range of fun academic programmes to introduce your child to the thrilling learning adventures. Your kids will acquire a new set of skills and competences to succeed in their personal development by being engaged in numerous enriching activities. Discovery Camps offer a fun way to gain new knowledge, try new things and boost your little ones' talents, while making friends and increasing confidence and independence.
Time to explore and discover! The winter camps will take place from November 20th to December 22nd for kids 3 to 8 years old based at United Square.
To give you better understanding of who Discovery Camps are and what programmes they focus on TickiKids has asked Jasmin Kaur, Discovery Camps Business Development Manager, a couple of questions: 
First of all, could you tell our readers a couple of facts about Discovery Camps team itself, your mission and work?
Discovery Camps is part of ChangedEdu a global education provider headquartered in Singapore. ChangedEdu operates a range of education brands in Asia, Europe and the United States, and is responsible for the care and well-being of over 14,000 students and 1,300 staff. Their mission is to provide high-quality education 'to prepare students for a rapidly changing world through highly personalised learning experiences'. We at Discovery Camps share these goals and are proud to contribute to our students' educational development and success.
Discovery Camps Motto 'Fun Academic Holiday Camps!' ensures parent can boost their child's talents every school holiday with our wide range of camps available.
As far as we know, for your upcoming Fun Academic Holiday Camps you have partnered up with educational experts from different countries. Could you tell a bit more about them and what these camps you are working together on will be about?
Discovery Camps have partnered up with educational experts such as Lorna Whiston Schools from here in Singapore, Collegewise from the U.S. and BSD code + design academy from HK to offer the best tried and tested curriculum. You can be sure your kids will have fun as well as improve academically through the holidays. Our partners are all well-established experts in their field who operate to the same high standards we set ourselves.
Here are the programmes that Discovery Camps offer this year:
English Explorer in partnership with Lorna Whiston School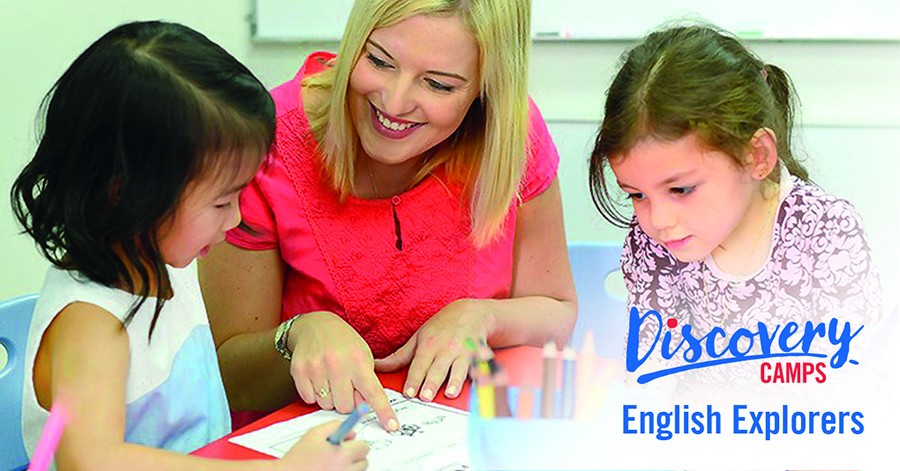 Established in 1980, Lorna Whiston has since built an outstanding reputation for high-quality education and teaching excellence across their signature programmes: English Enrichment, Speech & Drama and Preschools. At Discovery Camps, we are thrilled to have Lorna Whiston's dynamic team of teachers leading our camp learning.
They'll ensure our young learners have fun and improve their English without them even realising it!
Actor's Studio in partnership with Lorna Whiston School




Actor's Studio camp focuses on communication fluency skills, speech development, performance and presentation helping learners boost their creativity and confidence.
From the moment they arrive, our promising thespians are taught to think, explore, sense and experience through the dynamic medium of creative drama. The children work collaboratively to devise original group dramas and presentations. Actor's Studio culminates in a spectacular theatre show produced and directed by the kids themselves.
College Bootcamp in partnership with Collegewise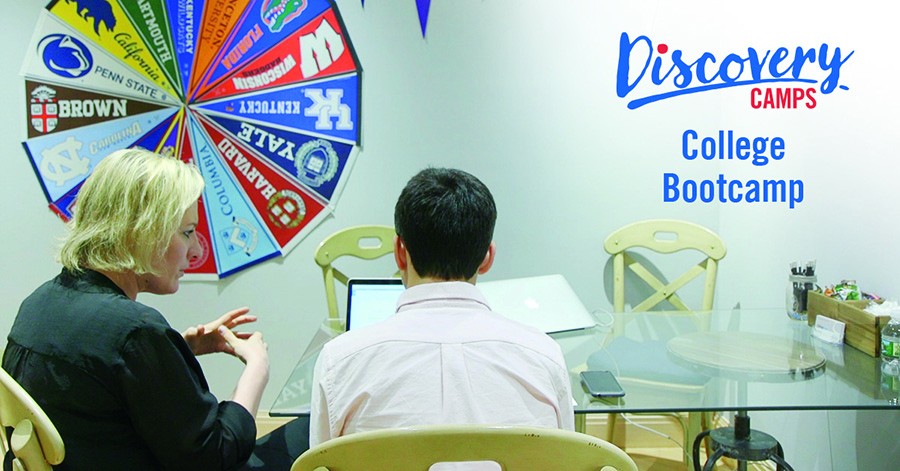 Founded in 1999 by Kevin McMullin, Collegewise is now America's largest college counselling company. Discovery Camps works with Collegewise to provide College Bootcamp that gives student-focused, in-depth guidance in areas such as interview strategies, recommendation letters, writing essays and perfecting your CV.
Code Academy in partnership with BSC Code + Design Academy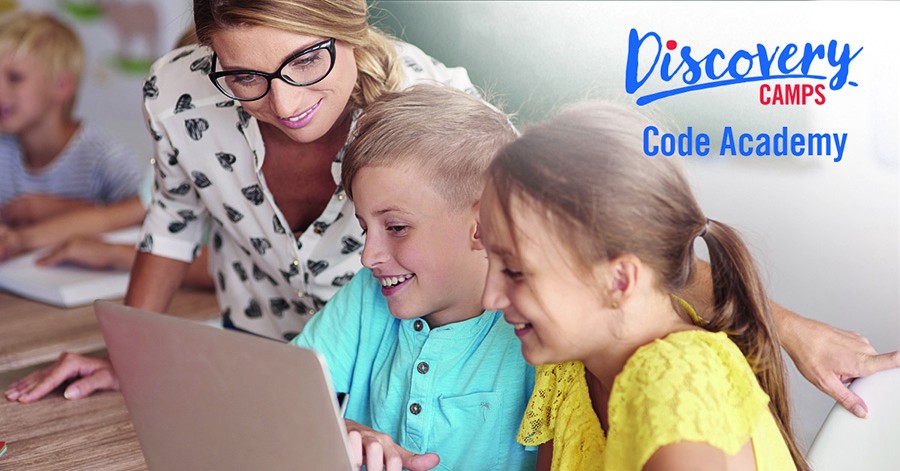 BSD stands for Build Something Different. They are an international team of social entrepreneurs, technologists and educators dedicated to empowering the kids of today with the tools for tomorrow. Since their launch in 2013, BSD has empowered more than 5,000 students and 450 teachers with a foundation in STEM education critical to succeeding in the 21st-century.
At Code Academy, the passive gamer will develop the skills they need to design their very own computer games, gamify the results and challenge their friends using BSD's online learning platform, called Launchbox.
Lego Robotics




Expose kids to science, engineering and maths through an immersive and hands-on experience with Lego® Robotics. Kids will have the opportunity to brainstorm, build and experiment as they programme and bring their robots to life. In doing so they are introduced to graphical based programming software and learn important programming concepts such as sequential execution and decision making.
All the programmes can be easily booked online at Discovery Camps' website.
Before enrolling a child on any kind of programme, every parent must have a question about the teachers working there. How do you select the specialists working with you?
Our mission is to ensure that every child has a fantastic time at camp and can develop their individual interests and unique talents. We also want parents to have 100% confidence that their children will be cared for in a safe and secure environment. We achieve these goals by having a dedicated, compassionate and highly experienced team.
We follow these principles when hiring:
Every employee is over 18 and has undergone a rigorous interview process. We only select those with the right experience, qualifications, character and attitude.
Every Discovery Camp employee must successfully complete our comprehensive in-house training programme, which includes health and safety and first aid training, so that we can be sure they can deliver our high standards.
All our staff are fully qualified teachers and teaching assistants or experts with years of experience in their specialist field, be it linguistics, art, drama, cuisine or counselling.
All staff report to our dedicated-on site Camp Manager. Responsible for the day-to-day running of the camp and venue, ensuring all our activities are fun, exciting and safe. If you need to change pick up plans or check on your little one they're the person to contact – anytime.
So, if a parent books a camp with Discovery Camps, what does the fee include and what will be the basic camp schedule?
We believe in keeping things simple so we include everything in one price. Budgeting is easier when there are no nasty 'surprises'.
Discovery Camps has one, all-inclusive fee.
$575 per week, per child
Camp fees - Monday to Friday, 9am through to 3pm
Early drop off - From 8.30am a choice of supervised activities until camp begins at 9am
Food - Lunch, morning and afternoon snacks plus a wide range of dietary needs
A Discovery Camps T-Shirt
All your kids' supplies - whether art materials for English Explorers or a laptop for Code Academy
Parent Showcase - You're invited every Friday
Flexibility - you may change dates up to 10 days before the start of your camp subject to availability
Doesn't it look like an amazing experience for kids these holidays? Don't miss the chance for your kids to improve their grades and learn new things with Discovery Camps. The benefits of a camp for education are plenty, the time children spend with their peers make the experience enjoyable and unparalleled in terms of developing communication skills. Book the memorable adventure online at www.discoverycamps.com!
Image credit: Discovery Camps
Subscribe to weekly newsletter from "Tickikids"