Tabby McTat: TickiKids' review
---
Published 26 June 2018 at 17:38
Tickikids Blog Singapore > Reviews > Tabby McTat: TickiKids' review
---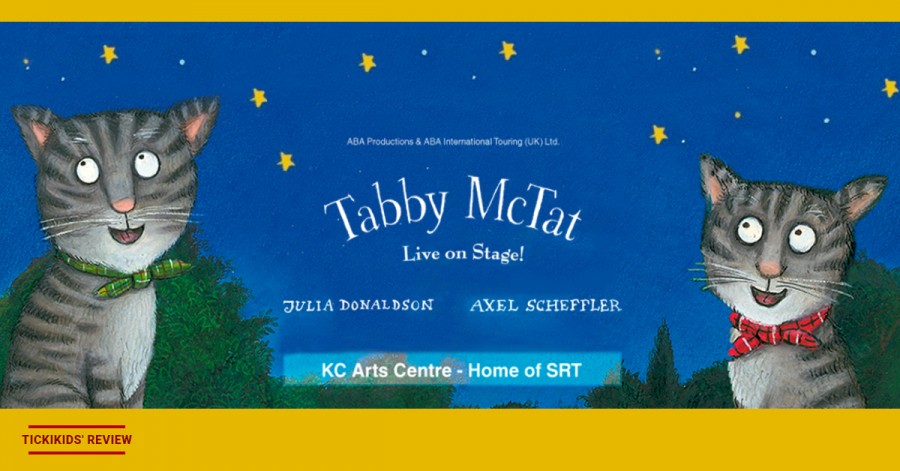 ---
Looking for the next awe-inspiring and immersive masterpiece of art for your little theatregoers? Then we cannot keep quiet about the latest children's theatrical smash hit in Singapore.
ABA Productions, an international theatre production company and the host of KidsFest, is preparing to bring to Singapore the eagerly-awaited world premiere of their "Dear Zoo" show. During this tantalising period of anticipation, TickiKids' Test Patrol families shall attempt to unpick the fantastic phenomenon of the soaraway success recently achieved in Singapore by the sold-out children's show "Tabby McTat" from the same production group.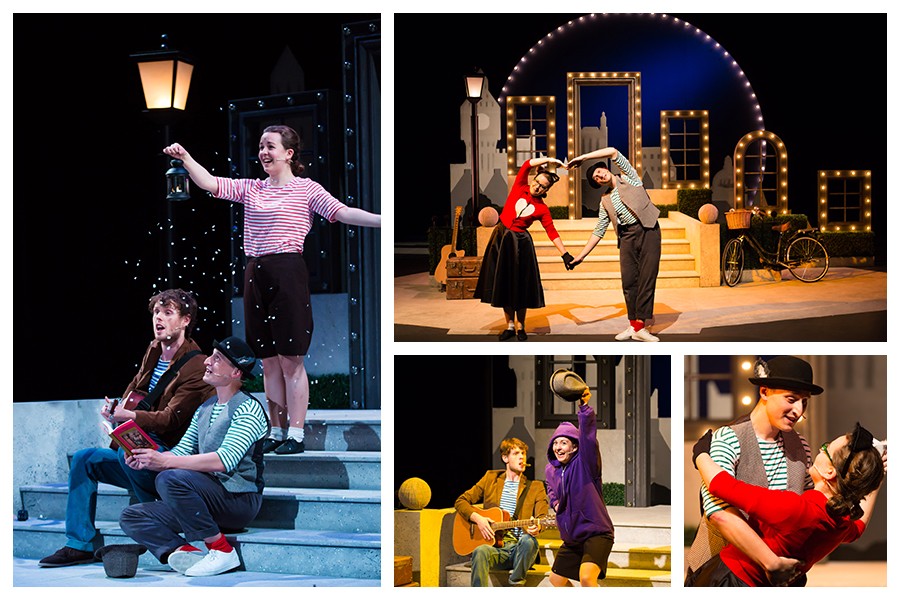 Photo Credit: ABA Productions (UK)
It is 6 years since ABA Productions shook Singapore's and Hong Kong's theatre stages with outstanding productions from around the world launching an incredible annual festival for young people called KidsFest. There is nothing more exciting than seeing beloved characters from children's books brought to life before your very eyes.
"KidsFest is an exciting Festival for the whole family where compelling characters are brought to life and scenes from well-loved books are enacted vividly on stage. It is a wonderful platform for family interaction and at the same time, nurtures a child's interest in literature and language," said Matthew Gregory, Executive Producer of ABA Productions Ltd.


This year's line-up includes book-related children's shows and the first stop on TickiKids' Test Patrol theatrical assignments is a world premiere stage adaptation of the bestselling picture book "Tabby McTat" by Julia Donaldson with illustrations by Axel Scheffler, which caters to an age-diverse audience from babies to young adults.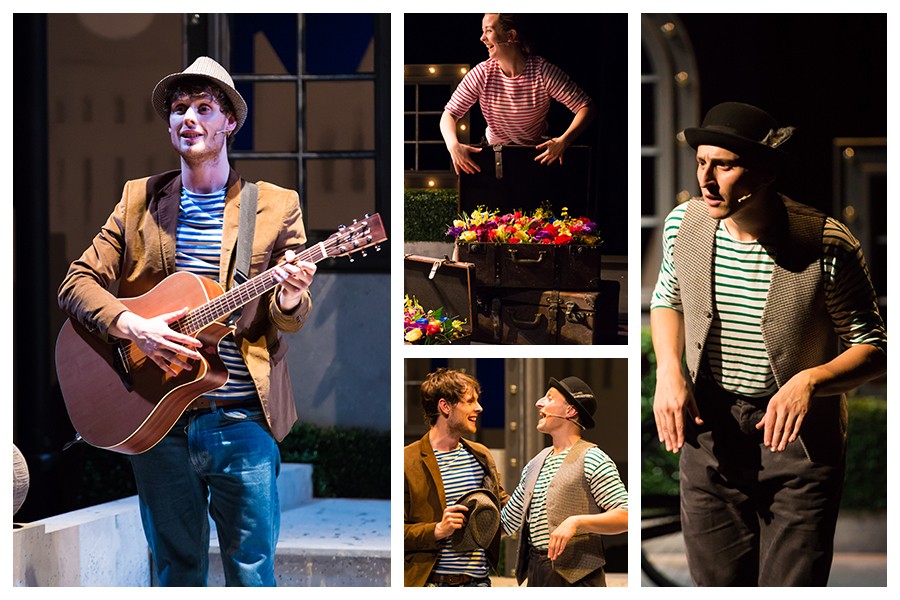 Photo Credit: ABA Productions (UK)
Julia Donaldson is an extraordinary English prize-winning author of 204 globally popular children's books, including the hugely successful "The Gruffalo" and "The Gruffalo's Child", which have sold more than 17 million copies worldwide. There is a lot of love for the Tabby McTat book. It has been widely and lavishly praised by a range of reviewers and critics:  "Absolutely purr-fect" – The Times, "Classic" – The Guardian, "The best you can get" – The News of The World. That is partly because of the excellence of the writing and astonishing illustrations, and arguably because of the autobiographic background of the tale, since it is a well-known fact that Julia Donaldson is a great cat-lover, and jointly with her husband Malcolm, who plays guitar, used to go busking before their marriage.
Tabby McTat was a busker's cat
With a miaow that was loud and strong.
The two of them sang of this and that,
And people threw coins in the old checked hat,
And this was their favourite song...


The busker, Fred, and Tabby McTat experience friendship and enjoy singing together. The two are separated when Fred gets into a scrape and Tabby McTat, thinking he has been abandoned takes up a new, 'very full life with plenty of things to do, like washing Prunella, and pouncing on Pat, and hiding the car keys under the mat' – and he even has kittens of his own, whilst deeply longing for his master. As McTat finally goes in search of the busker, his young son, Samuel Sprat, follows him. The story of Tabby McTat and Fred's reunion is brought to an empathetic and heart-warming conclusion.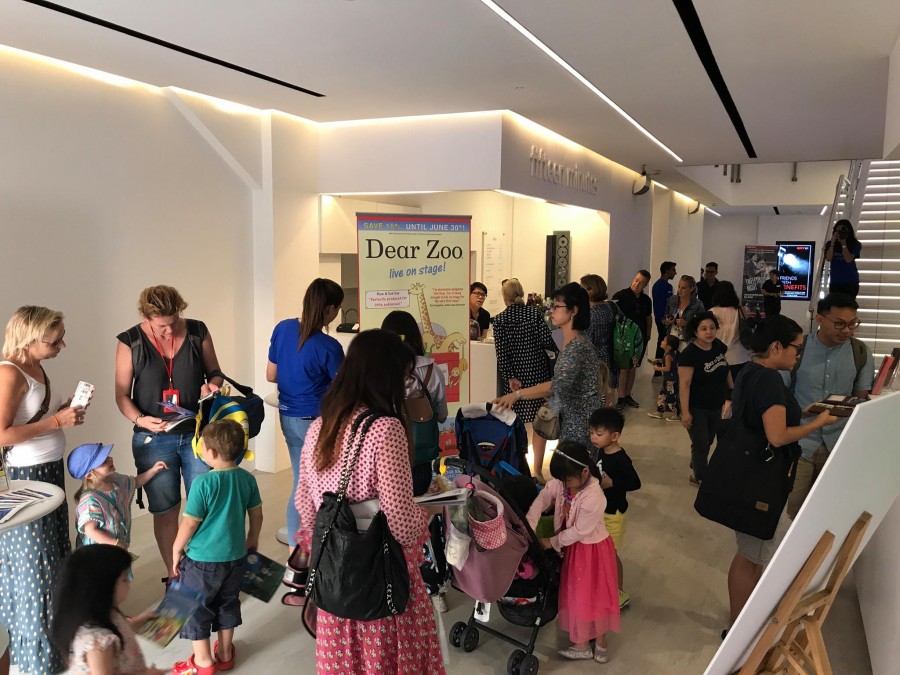 Luckily, we have our insiders in Singapore, so just keep reading to find out more about their impressions on this fun family show, which took place at KC Arts Centre – Home of SRT during 8-10 June 2018 and the week before in Hong Kong at Drama Theatre, the Hong Kong Academy for Performing Arts.
Mrs Kathy Margaret Kamble, mother of two sons: 6 y.o. son Rishabh Kamble and 3 y.o. Rihaan Kamble,

"The Singapore Repertory Theatre (SRT) is really a lovely place. When we came over, we were given a colouring book with stickers. At first sight, it is a simple gesture of goodwill, however, such a generous approach to kids made them happy straight away. This hotly anticipated performance attracted many families with children and, no doubt, everyone was excited to be there. The sprightly and playful dancers and guitar players met everyone who walked in the door of the theatre with an enthusiastic greeting. It was fun, cheerful and got everyone in good spirits for the show."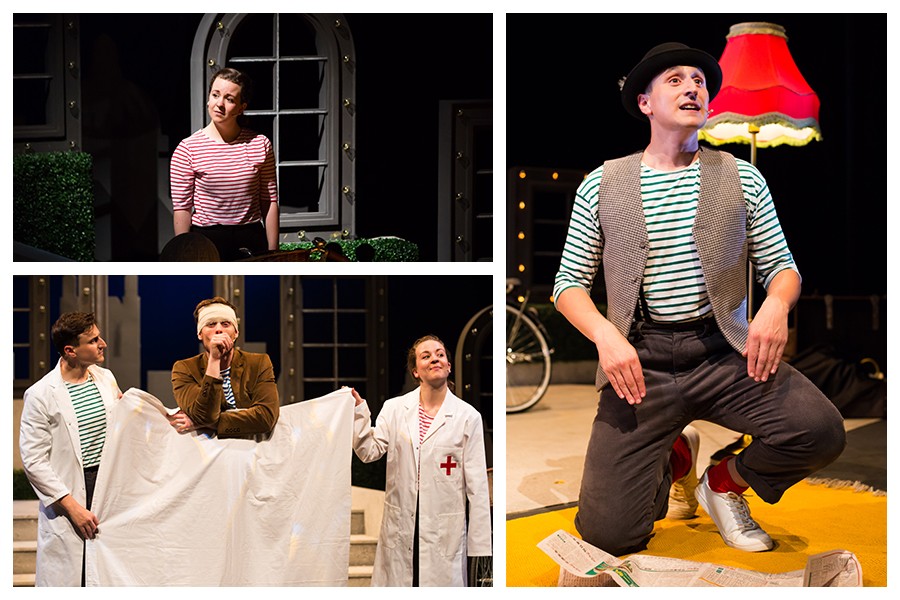 Photo Credit: ABA Productions (UK)
Commissioned by ABA Productions & ABA International Touring (UK) Ltd, this stunning performance is staged by the director Emma York with a noisy energy to match its catchy and boppy songs by the composer Conor Mainwaring.
Mrs Ophelia Tam, mother of two daughters: 5 y.o. Amelie and 18 months Alyssa,
"I try to attend drama performances about once a month. The Tabby McTat show surpassed the expectations of children and adults alike. Frankly, the production's success owes much to its careful rendering of the main characters and well-matched foot-tapping music."
The heap of funny actors' dialogues, bucket full of songs and dances, plenty of humour and laughs, and just a pinch of sentimentality have been designed to appeal to the audience's appetite for a full range of emotions.
Mrs Kathy Margaret Kamble, "The play was full of pulse-revving and catchy tunes and the story was significant in all respects. The whole family left the theatre singing their perfectly lovely songs and were humming them over the weekend. My favourite one was definitely the theme song: "Me, you and the old guitar, how perfectly, perfectly happy we are...". I simply loved it. 
The actors tuned into our wavelength, encouraging us to sing and dance while they sang along and played the guitar. My sons enjoyed doing the jazz paws and shaking their tail like cats. Parents quite enthusiastically joined the kids shaking our hips, tapping our feet, chasing our tails, wiggling our whiskers, which was great fun! The kids were also asked to help to find a thief who had run off with the money into the audience. The kids really got into the play screaming and shouting when they were asked to point out where he was!
The scenery was gorgeously decorated and illuminated with many lights, which most piqued the interest and curiosity of my 3-year-old son. My elder son had read the book and could follow the fast-paced plotline. Nevertheless, he asked a lot of questions that I struggled to answer later."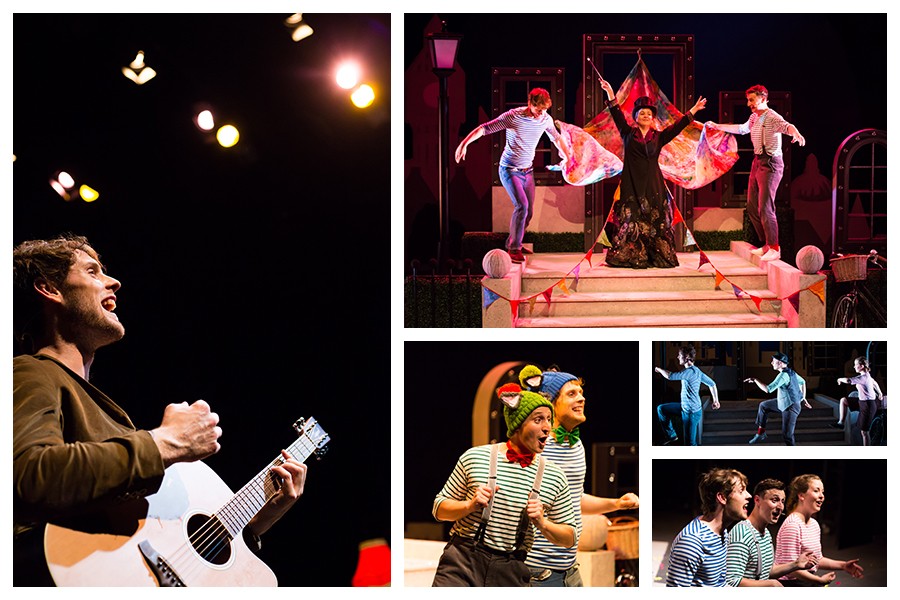 Photo Credit: ABA Productions (UK)
Mrs Ophelia Tam, "During the show, the actors were playing chasing ball-catching games with members of the audience. The actors' enthusiasm and commitment never waned. They also divided the whole audience into 2 big groups to have a mini competition. My kids were very excited to be able to interact with the actors. There was never a dull moment. It had a variety of different elements ‒ drama, music, dance, interaction, special decoration ‒ to keep us engaged. At one point the actors were lying down on stage in the dark and stars were projected all over the ceiling of the hall mesmerising children by sudden magic. "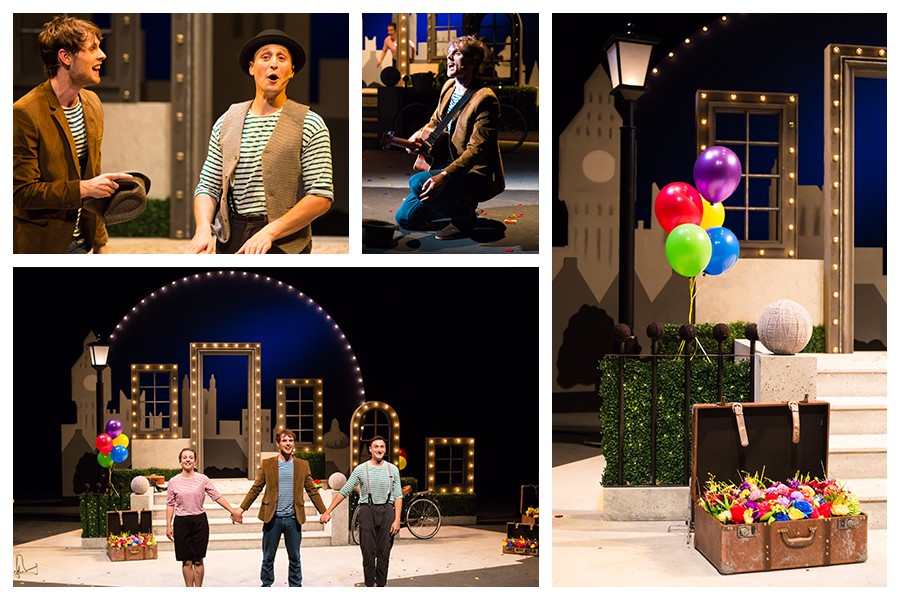 Photo Credit: ABA Productions (UK)
Mrs Kathy Margaret Kamble, "After the show, a collective gasp spread across the whole theatre from both parents and kids, who were amazed by the spectacle that they had just witnessed. "

TickiKids' team would like to thank Mrs Kathy Margaret Kamble and Mrs Ophelia Tam for providing us with their impressions.
By Anna Khan
Subscribe to weekly newsletter from "Tickikids"