Announcing a brand new book release in the Oops Odelia series ‒ "It's Okay to Shout"
---
Published 31 July 2018 at 17:18
Tickikids Blog Singapore > Childhood reading > Announcing a brand new book release in the Oops Odelia series ‒ "It's Okay to Shout"
---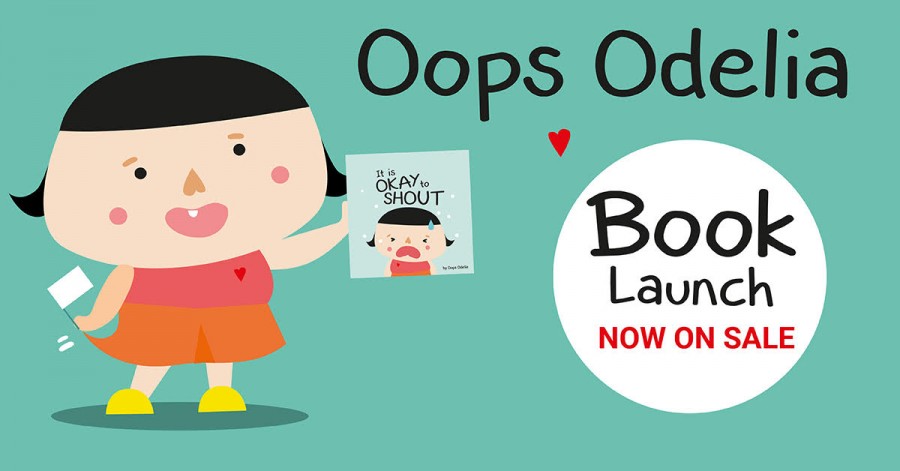 ---
GRAM'S Learning Centre is to launch the Oops Odelia series' first book in August 2018 to coincide with National Day of Singapore celebrating the 53d anniversary of Singapore's Independence. TickiKids is pleased to present this brand new picture book for pre-schoolers and toddlers entitled It's Okay to Shout, which is all about introducing your kids to first everyday experiences, and developing positive patterns of behaviour in response to a particular situation. This gently educational book with a child-centred sense of fun helps them to consider what is, or is not, appropriate behaviour towards others.
TickiKids has decided to help your adorable toddlers take their first big steps in their journey to becoming life-long readers. There is no better chance to start on a journey than with the most recent series from GRAM'S Learning Centre. We managed to grab a quick word with its manager and co-founder Mrs Yvonne Teo.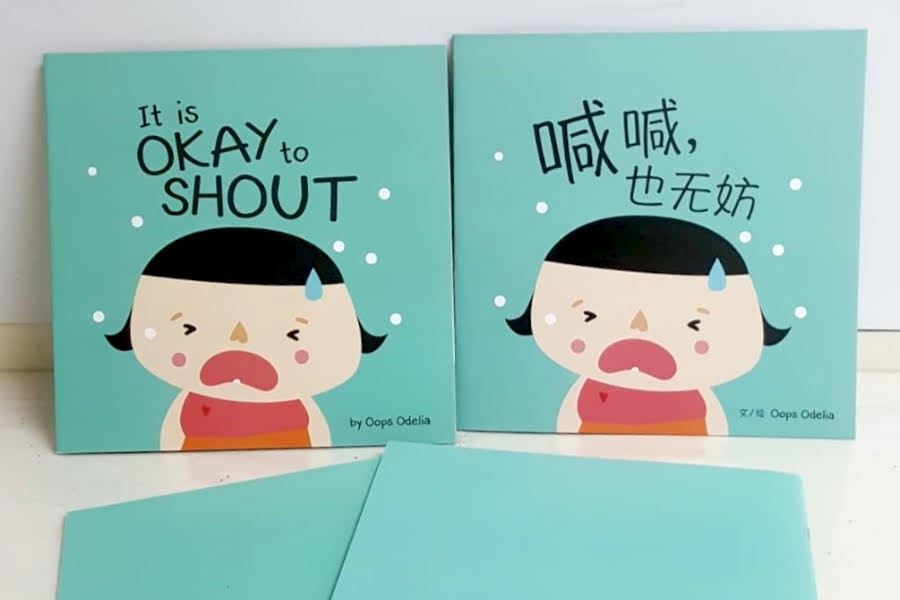 - Could you tell us a little about the book, its main character and a plot point? In this interview, we got very curious about the process of creating the book.
It's Okay to Shout, our first book, is special because it was based on a true encounter, with the actual words from the characters incorporated into the book. Odelia, a pre-schooler, who is the main character in the story, was heading home with her mind filled with excited thoughts about celebrating her birthday when something happened. In our opinion, this will be more suitable for kids of age 5 and above plus early readers. This will be a good book to start an age-appropriate conversation with your child considering the situations when shouting would be appropriate, and when it would be inappropriate.
- What was your source of inspiration that led you to create your new book It's Okay to Shout? Did any experience with the learning centre influence the idea for the book?
We did not start out with the intention of creating books. We started out creating class materials for GRAM'S as part of our language curriculum, and we strive to incorporate character-building values within the content. To make it more lively and engaging, especially for young learners, we injected the character Odelia (and her illustration) when designing some of our class materials to make it more fun and relatable to the young readers. Like many pre-schoolers, she often finds herself in 'Oops' situations, having to manage her emotions and thoughts, and trying to make 'sound' decisions while growing up.
Having our own children and working around them all the time at the centre, it is not surprising to say that our first book and comic strips are inspired by real-life scenarios. Eventually, Oops Odelia became a part of our team in 2015.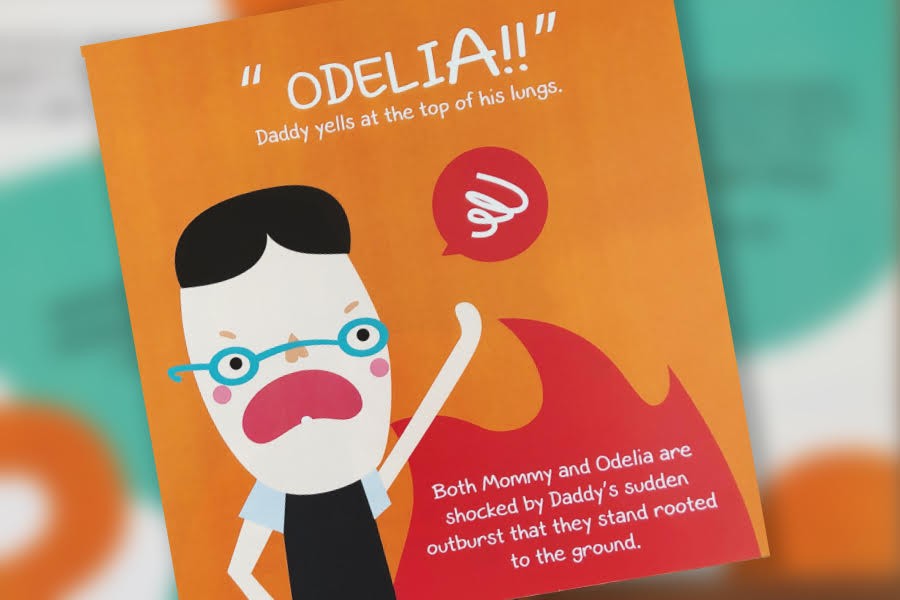 - Could you please give us an insight into your lovable main character Odelia? What characteristics does she have? What, if any, similarities are there between Odelia and your students?
Like many children, she loves chocolate cake but is suspicious about coffee. So her behaviour, questions, worries, fears, sources of happiness are similar to our students. She is a reflection of our children and our hope for the children's future. 
- Moving on, what inspired your Centre to go from teaching to writing books or have you always wanted to do both? How did that idea develop?
Teaching will still be the core of what we do and what we are most passionate about. However, we will continue to write, illustrate books, comic strips and other language learning materials by Oops Odelia. In fact, we have set up an Oops Odelia section on our website for the public to use some of our materials freely for their children and homeschoolers. We hope that the "Oops" situations that Odelia gets herself in will spark conversations between the parents and their children. Moving on, we will take the feedback from readers to add downloadable print-friendly materials for our future Oops Odelia series. Parents, friends and even strangers have been encouraging and giving us candid feedback on our work from time to time. We are truly grateful.
- Having a first book published might be a little like having your first child. What kinds of reactions do you hope this book will inspire not just in children, but also in parents who share it with young readers?
We hope the parents will enjoy the quality time spent with their children – both reading the book and having a meaningful follow-up conversation thereafter. There are just so many conversations that can spark from Oops Odelia, from discussing the other possible "Oops" situations that a child may face, to coming up with various possible problem-solving solutions, to learning about the character-building values in the stories.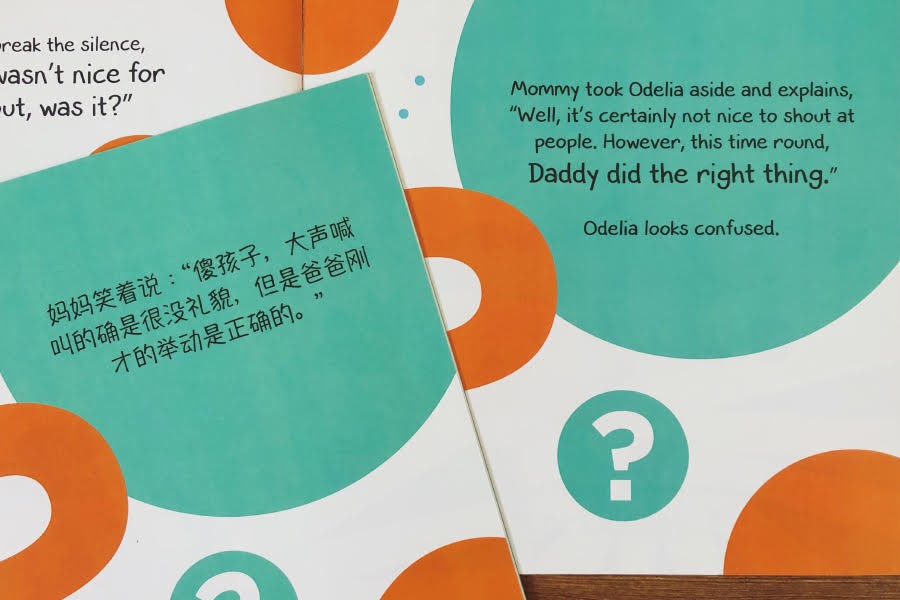 - How many books are you going to publish in the Oops Odelia series? What's next after It's Okay to Shout?
We are not going to pin down a specific number of elements within the series, at the present moment. Just like there are still many new songs being created now although there are already so many songs in the world, we believe there is a lot more to come in relation to Oops Odelia and will enjoy the process of creating more quality content. Currently, we have another story in the pot ready for brewing. Illustrations will take time so keep a lookout for our comic strips and other Oops Odelia content in between! 
- How can our readers order this book for a special price?
It's Okay to Shout is available both in English and Chinese versions. We've launched the book sale in line with Singapore's 53rd birthday. The promotion begins on 9th August 2018 and runs until 31st August 2018. You can find out more details at https://www.gramslearning.com.sg/
By Anna Khan
Subscribe to weekly newsletter from "Tickikids"