The Ultimate Xmas Bucket List: 15 things to do with kids over the festive period
---
Published 02 December 2018 at 19:41
Tickikids Blog Singapore > Digest > The Ultimate Xmas Bucket List: 15 things to do with kids over the festive period
---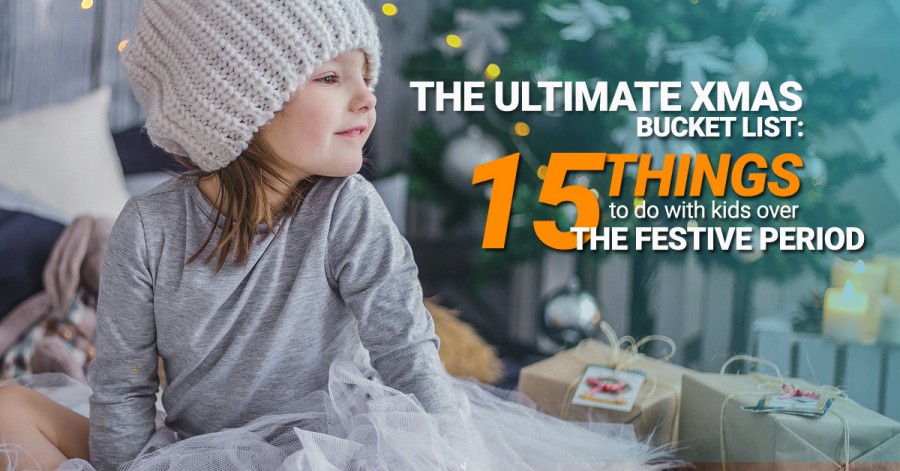 ---
"Tis the season to be jolly," ‒ is the phrase from the lyrics to a classic Christmas carol. Go ahead and take it as a welcome excuse to chill out and treat your family to a day of festive fun! Christmas holidays give a guilt-free opportunity to focus on those you love most. This time around, we've prepared 15 ultimate ways to spread holiday cheer without stressing yourself out.


Photo Credit: PS I Love You Photography


Kids grow up way too fast. Time certainly flies, but you have the ability to freeze it. You can savour the uniqueness and beauty of individual moments, for evermore, through a stunning set of family images. What better way to create a unique keepsake that will adorn the walls of your home? Whether you have a newborn, teenager or want to capture all generations of the family this Christmas, a professional photoshoot will be a great bonding experience. Ready to stop time in its tracks? Then opt for Singapore-based kids-friendly PS I Love You Photography with its professional indoor studio and outdoor space with natural light by the pool & garden all in one place for a fuss-free and fun-filled experience. From an outdoor baby bubble bath tub with charming toys on top of the water to a teddy bear picnic in the garden, their wide range of backgrounds and props to choose from will help to achieve your ideal shot. Their Photoshoot Vouchers are also a fun way to give your friends or relatives a Christmas gift to cherish for years to come.


Photo Credit: Family First SG


This year, the Family First SG by Stellar Events jointly with the like-minded partners have launched a new campaign to bring some Christmas magic to families residing in Singapore, with children aged 5 to 14 years old. Featuring tailored products, gifts and vouchers, their free Family Fun Pack is a fantastic way to get a little one excited for Christmas! It is like all your wishes have been granted, as your family can experience the latest trends in enrichment classes, activities and products all in the FREE pack!
Please note! Applicants must be Singapore citizens or permanent residents only and must be above 21 years of age. The applicants who fulfilled the requirements will be contacted. Simply sign up now for the Family Fun Pack (Christmas Edition) and find the Family First SG's booth at Kidzania's Wishing Star event this December!


Photo Credit: The Summerhouse


If you really want to spoil your family, The Summerhouse is a real treat, as in the run-up to Christmas they have launched a festive feasting menu and transformed the restaurant into a dreamy winter wonderland. Family brunch can be welcomed either at the beautifully decorated Dining Room in stately two-storied black and white colonial bungalow or in the exclusivity of climate-controlled Garden Domes embedded in the romantic secret gardens. Both options are ideal for having a family supper or dinner and being showered with Christmas gifts from Santa's Elves. Expect traditional roast turkey, honey roasted bone-in ham, whole salt-baked snapper, and why not throw in the luscious spiced poached pear with honey ice cream, before finishing with Christmas log cake.


Photo Credit: Gift-it-Forward


It is time to take a step back from just giving Christmas gifts that are destined to be ultimately left in a cupboard or eventually be passed onto younger relatives. Instead of the typical present-giving scenario, you now have the option to give your loved ones something that will actually do some good in the wider world. If you're planning a Christmas party, send your invitation through Gift-It-Forward! When using the service, a personal gift fund is automatically created, with a portion of it going to a charity of your choice. There are 18 partners to choose from when nominating your preferred charitable organisation. The remaining amount will go towards a group gift, such as a camera, PlayStation, board games, movie passes, Universal Studios membership or golf lessons etc. Your friends and relatives can contribute to your fund even if they live overseas – no guessing what you want, no post offices, and no shipping fees! After your party is completed, Gift-It-Forward pools together your contributions and splits it between you and your charity.


Photo Credit: The Rink


While some countries enjoy snowy days, countless open-air ice rinks, ice sculptures and snowball fights, what better way to welcome the Yuletide season in Singapore than getting jolly at the city's first and only Olympic-size ice skating rink? The Rink offers a wide range of events and festive family activities in the run-up to Christmas. Consider their two ultimate options on offer for recreational ice skating – Skater Play Pass for a long lasting bonding experience (20 sessions within 6 months) or its Party Package for a 2-hour round of adventure ice skating with 10 members of your family or friends. Oh, and Santa will also be coming to The Rink during December.
However, to be able to enjoy and make the most of these activities, you need to have the right equipment to do so. Just imagine how marvellously beautiful your kids will look like in a pair of figure skates from this comprehensive selection of professional ice skates that will help them excel in the sport.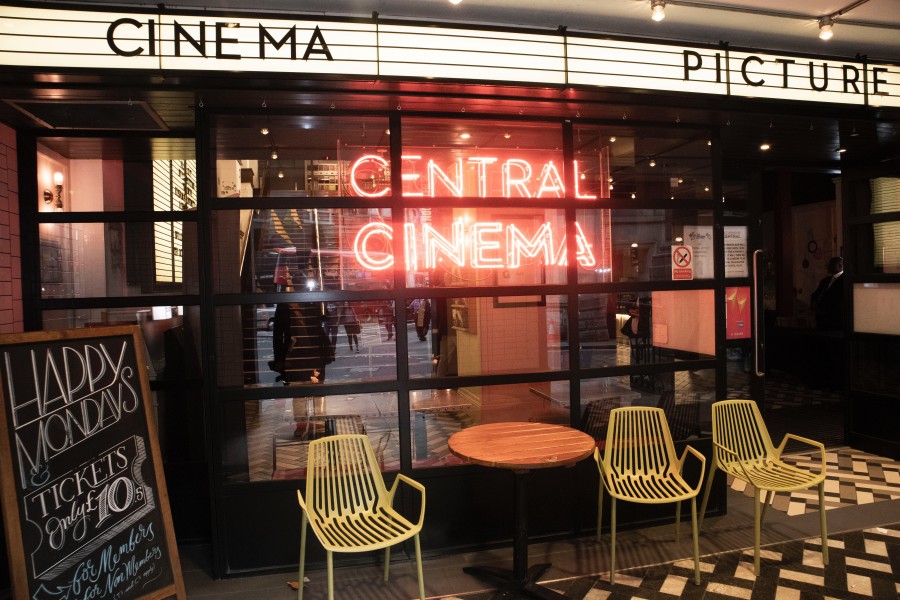 Photo Credit: Frederick Tubiermont / unsplash.com


When the Christmas tree is up and the seasonal shopping is done, watching movies filled with festive cheer is one of our favourite things to do. But what about paying a visit to the cinema during this period? It is a charming way to cope with the pre-holiday fuss. Singapore's famed cinema exhibitors with its multiplexes in every corner of the city are seriously getting into the holiday spirit with a host of family films. The impressively wide variety of cinema types in Singapore are pretty top-notch. Expect a broad choice of movies, convenience and unparalleled comfort, or even tasty food and beverage if you like. Whether your idea of a family film screening is an action movie or funny animation, there is something to suit each family. Check out all the best Christmas movies available in Singapore.


Credit: video from eHowArtsAndCrafts YouTube channel


Feeling crafty? Ever imagined what it might be like to create a keepsake for your family for decades to come? We have an adorable craft idea – salt dough will certainly become a fabulous DIY Christmas decoration quick and easy to make with kids at home.
You will need:  mixing container, 1 cup of plain flour, ½ cup of salt, ½ cup of water, cookie cutters, acrylic paints, paint-brush.


Photo Credit: pixabay.com


There is nothing quite like an uplifting tune of hearty Christmas carols to get you feeling festive. We've rounded up the best places offering all sorts of carolling events in Singapore. If you are keen on classic Christmas carols sung by candlelight, these are the church services for you: at St George's Church and at St Andrew's Cathedral. If you fancy shaking things up a little, these are the Christmas carol concerts for you and your kids: at The Centrepoint, Snow City centre, Universal Studios, Gardens by the Bay, S.E.A. Aquarium and Tanglin Mall. All are welcome!


Photo Credit: Mike Arney / unsplash.com


Make an exciting search for Santa with your kids that will linger in their memory for years to come. You shouldn't fly to Lapland this year to see Father Christmas, he will be popping up in plenty of wonderful places around Singapore during December. You will definitely meet Santa himself, his trusty elves and children's entertainers who will be handing out presents alongside singing some festive songs at Cluny Court, Tanglin Mall, ION Orchard, Orchard Road, Christmas Wonderland at the Gardens by the Bay, Danish Christmas Bazaar, Swiss Association Singapore, Tanglin Trust School, Snow City, Universal Studios, American Association of Singapore. Santa looks forward to welcoming your family!


Photo Credit: Michael Nunes / unsplash.com


All kids love to create a Pyjama Day, as their imagination runs wild. This Christmas you can easily translate the possibility into action with a festive-themed clothing range at the Next store. It's a charming way to welcome back everyone's festive favourites – the super-cosy Christmas T-shirts or pyjamas featuring beloved Christmas characters and patterns. Your spouse and kids won't be able to resist the temptations of waking up in the early hours of Christmas morning in these cute outfits. Be sure to browse the range for yourself and your loved ones. Merry Christmas one and all.
Credit: video from DIY Life YouTube channel


Decorating the house for Christmas is hands down the most essential element of the build-up to the festive season and now our thoughts naturally turn to yuletide embellishments. We've found a video tutorial full of rather special Christmas decorating inspirations. Deck out your house with these stylish craft ideas, which are free to steal. Kids will love proudly adorning the home with their own homemade decorations.
Credit: video from BookTrust YouTube channel


Reading with your child is vital and there is no better time to share stories as a family than at Christmas. Although it is fantastic family fun, finding time and energy over the festive period can be a tricky task. It's best to put aside some time for reading with kids every day whilst waiting for Santa's arrival. Get the whole family sitting comfortably next to the fabulously decorated Christmas tree and start reading. There are an enormous number of Christmas stories you can read together to get fully in the festive spirit. In the meantime, watch the video by experts above to find top tips on how to make reading fun.


Photo Credit: Rawpixel / unsplash.com


With Christmas just around the corner, cooking classes are in high demand. Don't know how to impress your kids and friends over the festive season? For those families residing in Singapore, fear not we've found the best one-day Christmas cooking programmes where you and your little budding chefs will learn to make wonderful baked goods inspired by Christmas traditions. Here are the upcoming classes: BakinCalf, Bud of Joy, Palate Sensations, PastaMania, Butter & Bake, ToTT.




Credit: video from 5-Minute Crafts GIRLY YouTube channel


Get out the craft supplies and get creative! Grandparents and other relatives will cherish such a treasured Christmas keepsake for years to come. After all, is there anything more pleasurable than enjoying the process of creating unique personalised cards for your dearest ones?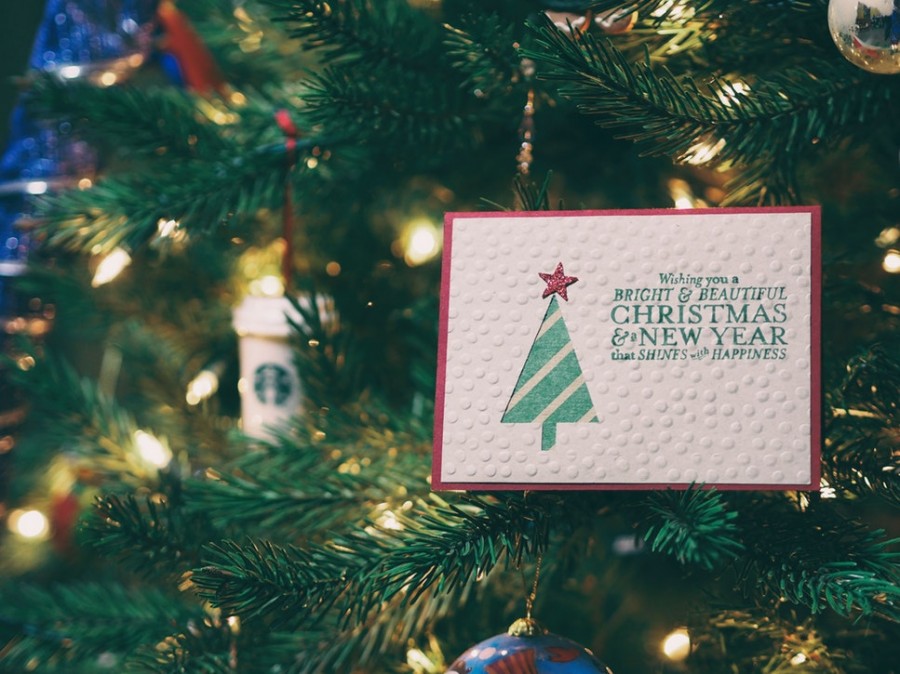 Photo Credit: Aaron Burden / unsplash.com


There are many more festive merry-making events and activities happening during December in Singapore including festivals, Santa's live shows, the cutest Christmas performances, workshops and atmospheric fairs scattered around the city. Consult our guide to the best Christmas events that will certainly make you smug about living in Singapore.
By Anna Liashchenko
Subscribe to weekly newsletter from "Tickikids"