Definitive Guide to the Best School Holiday Programmes in March 2019
---
Published 12 February 2019 at 17:24
Tickikids Blog Singapore > Digest > Definitive Guide to the Best School Holiday Programmes in March 2019
---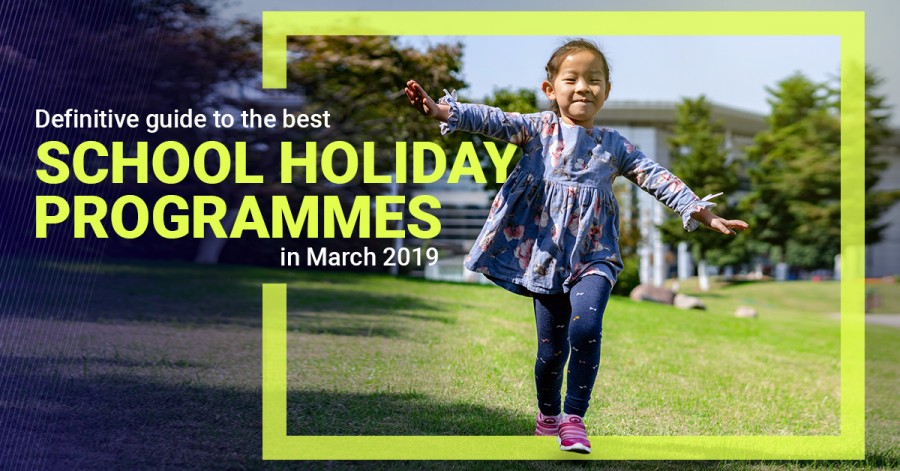 ---
Children in Singapore have limited school holidays in March, so you should plan this period carefully. We know that the decision about your child's holiday course is one you will take with great care and attention. Let us help you along in your decision making by pinpointing the best holiday programmes well worth attending this March.
Video Credit: MuzArt Learning Centre Singapore


We are big fans of the MuzArt East Coast Learning Centre. The premise of holiday programmes by this Centre is that all children as wide-ranging as adults draw inspiration from their own artistic dreams in their own individual ways. MuzArt's variety of workshops focus on recognising each child's unique individuality and aims to contribute to children's education through art. Interestingly, young minds absorb knowledge like sponges, thus the learning centre assists and develops their eager natures through creative, intellectual, psychological, and aesthetic aspects, in addition to accentuating their cores with artistic principles and values. All the parents we met praise their fun but rock-solid educational system along with its variety of fun and enriching holiday workshops.
This March school holidays the MuzArt East Coast provides five different types of 1-day programmes for children aged 5 and above:
Comic Workshop on Saturday 16 March and Sunday 17 March 2019 from 3pm to 7pm;
Canvas Clocks on Monday 18 March and Tuesday 19 March from 2pm to 5pm or from 5.30pm to 8.30pm;
Marbling Cards on Wednesday 20 March from 2pm to 4pm or 4.30pm to 6.30pm;
Slime Making on Friday 22 March 2.30pm to 3pm;
Crafts (Batik Painting, Tote Bag Painting, felt Clock and Door Handle Making, Plushie Craft, slime Making Workshop) on Saturday 23 March.
These holiday workshops will be well worth a visit and no doubt eagerly awaited by little Singapore art enthusiasts.
Programme fees: from S$10 up to S$100 per child for a workshop;
Contact details: +65 9188-2700, eastcoast@muzart.com.sg;
Location: 406 Joo Chiat Place, #03-21/22 The Yard, off Telok Kurau Road, Singapore 428084.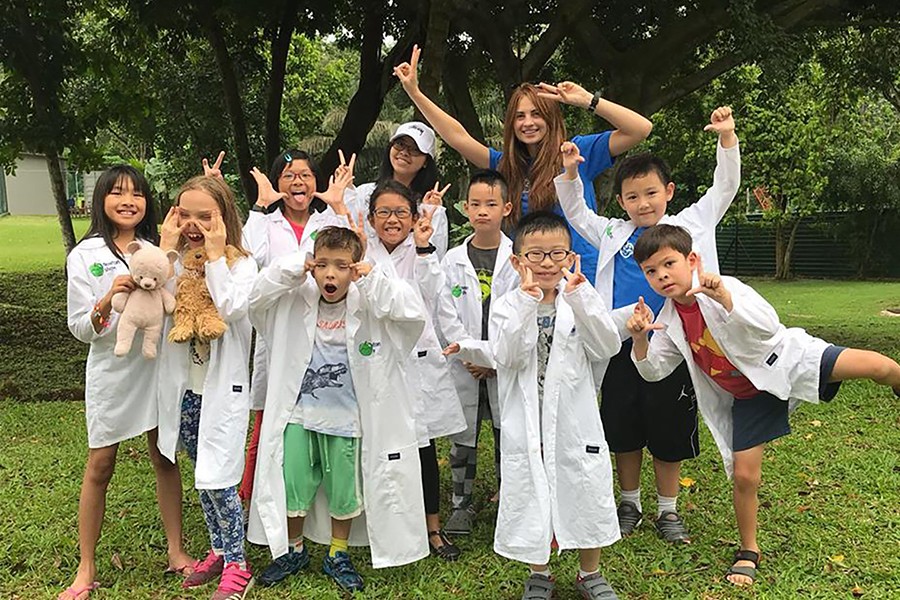 Photo Credit: Newton Show


Newton Show camps are famous for their science supremacy. All learning centres tell us they want to bring out the best in children, but Newton Show really does it according to other parents. 10 years of experience, 5 countries, more than 1000 happy campers prove their well-established international reputation!
For the upcoming school holiday season, Newton Show offers a brand new super fun programme – EASTER Science 2.0 for youngsters aged 3-13. These exciting programmes enable children to travel through the whole history of the early galaxy and structures that we see in the universe today. Along the way, they will get to see dinosaurs, take part in Leonardo Da Vinci competition, make an Easter craft box and even launch rockets! Each weekly programme runs from 9am to 4pm from Monday till Friday involving children in hands-on activities, fun science experiments and games devised to develop social skills.
Newton Show is the only camp in Singapore, which sends you videos from the camp every day. This service has been created to provide parents with regular information about your child's progress on the course, so you can keep an eye on all the activities and ensure that they stay safe and sound.
Camp fees: S$630 per child for a 5-day-programme including all relevant supplies and material, branded T-shirt and photos, certificate and super tasty food (2 snacks and 1 lunch). Door-to-door bus service is optional;
Dates: 16 March – 22nd April 2019 (18.03 – 22.03, 25.03 – 29.03, 01.04 – 05.04, 08.04 – 12.04, 15.04 – 19.04.2019);
Timing: Monday – Friday, 9:00 – 16:00;
Age groups: children aged 3 – 13;
Venues:
Easter 2.0 science Camp at Newton Show@Center: 9 Mohamed Sultan Rd, Singapore 238959;
Easter 2.0 science Camp at Newton Show@East: 229 Joo Chiat Rd, Singapore;
Easter 2.0 science Camp at Newton Show@West: 887a Bukit Timah Road.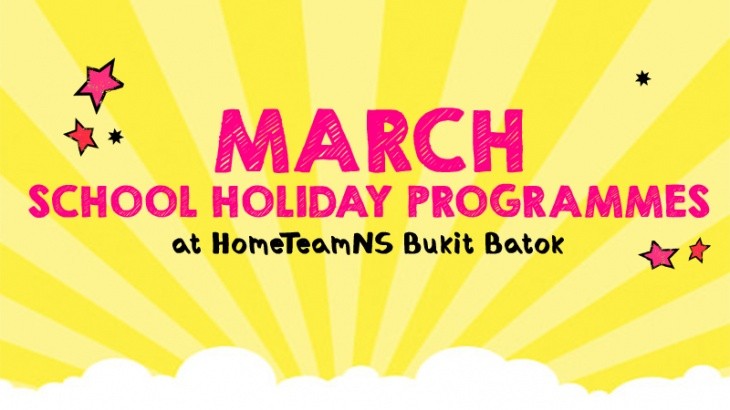 Photo Credit: HomeTeamNS Bukit Batok


Parents report that HomeTeamNS at Bukit Batok is a child-friendly place that really gets the best out of all its little visitors, including the ones who are often bored at other children's centres. Established in 2005 as a non-profit Association, HomeTeamNS's clubhouses have spread across Singapore. Their popularity has hit new heights thanks to the superb facilities such as gymnasiums and chalets, food and beverage establishments, water-playgrounds and enrichment centres. Well-maintained clubhouses offer many enjoyable ways for families and friends to spend hours of quality time together.
For the current school holiday period, HomeTeamNS has developed a series of workshops and classes – Kids can Bake, Mug Painting and Fitness Playout – that will make the upcoming March school holidays an unqualified success. Oh, just take a look at those fees. It is just the icing on the cake, isn't it? We'd sign up on the spot.
Programme fees: from S$16 up to S$50.
Dates, timing and age groups:
Kids can Bake for children aged 3-12, on 17 March 2019 from 10:00 to 11:30;
Mug Painting for children aged 5-12, on 16 March 2019 from 11:00 to 14:00;
Fitness Playout for children aged 6-12, on 23 March 2019 from 10:00 to 11:00;
Contact details: courses@hometeamns.sg;
Location: 2 Bukit Batok West Ave 7, Singapore 659003.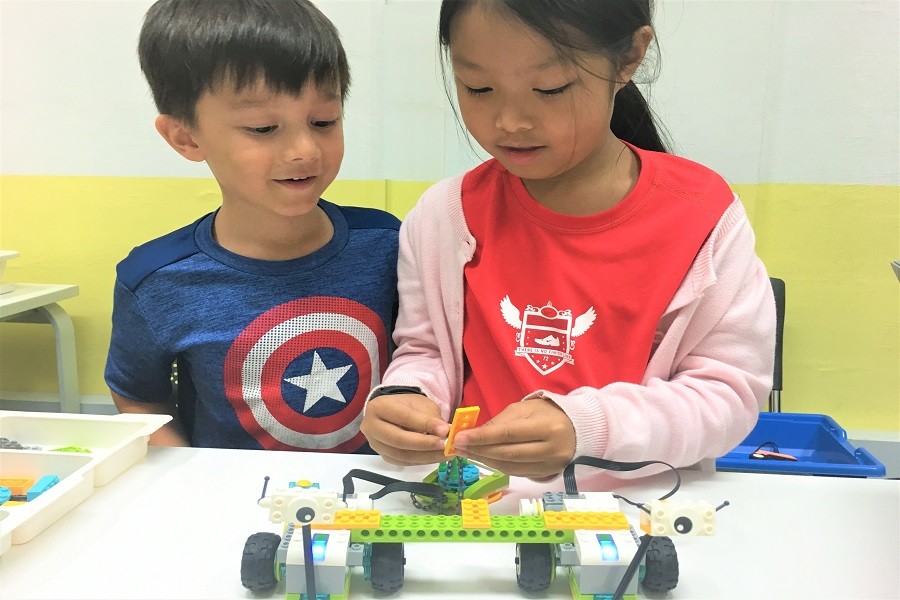 Photo Credit: Genius Assembly


Calling all STEM and chess fans! From Lego Science, Code Easy and Lego Robotics to chess camps, we are very lucky in Singapore to have some of the finest STEM curriculum designed by a group of international teachers to improve your child's IQ and critical thinking. Boys and girls can now join one of the small groups (normally 3-6 kids per camp) organised according to the age and level of your child so that children are able to fully participate in the lessons. Any child may progress to the next level of the course, either by joining the next holiday camp or by joining the regular weekly course. Genius Assembly provides parents with regular information regarding your kid's progress on the course and sends you videos and pictures every day. They even offer certificates for those who complete the whole course. The Genius Assembly's mission is crystal clear: to provide exceptional teaching to kids in Singapore and keep the camps engaging, intensely focused, short and educational. And it is proved immensely popular – kids always want to return for more.
Camp fees: S$240-S$380 for a 5-day camp (10 hours), from S$50 for a 1-day trial camp. *Group and Package discounts are available. Request for details;
Dates: 18th March – 22nd March 2019; 25th March – 29th March 2019;
Age groups: children aged 6-12;
Location: Kovan MRT, 212 Hougang Street 21 Hougang, #01-319, 2nd Floor, Singapore.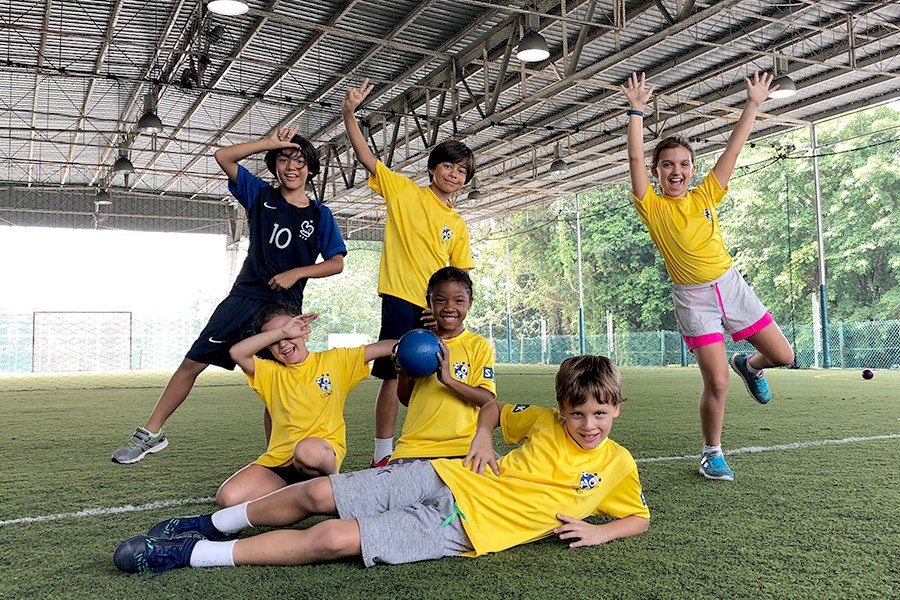 Photo Credit: Sport4Kids


The 5-day camp programme by Sport4Kids provides ample opportunities for children to develop their fundamental sports and social skills, make new friends and most importantly, have FUN through undertaking skill acquisition, body management and health-related sport modules. In their teaching, the well-qualified coaches draw on their significant experiences and create a fun, safe and positive environment for campers to learn and express themselves. Furthermore, it helps youngsters develop an understanding of the concepts that foster lifelong healthy lifestyles. The activities offered include: tennis, karate, football, rugby, fun games and health-related fitness. Besides experiencing various sports activities, campers will also get to enjoy classic camp activities: arts & crafts, treasure hunts, and much more!
Camp fees:
Turf City – S$475 per child for a 5-day programme, or S$105 per child for 1 day;
Dover Court International School – S$495 per child for a 5-day programme, or S$110 per child for 1 day.
The price includes healthy morning and afternoon snacks and plenty of drinking quality water.
Dates: 25 March – 29 March 2019; 1 April – 5 April 2019, 8 April – 12 April 2019; 15 April – 19 April 2019;
Timing: Monday – Friday from 9:00 to 14:00;
Age groups: children aged 4-15;
Contact details: +65 69359496, info@sport4kids.sg;
Venues: Turf City Camp; Dover Court International School.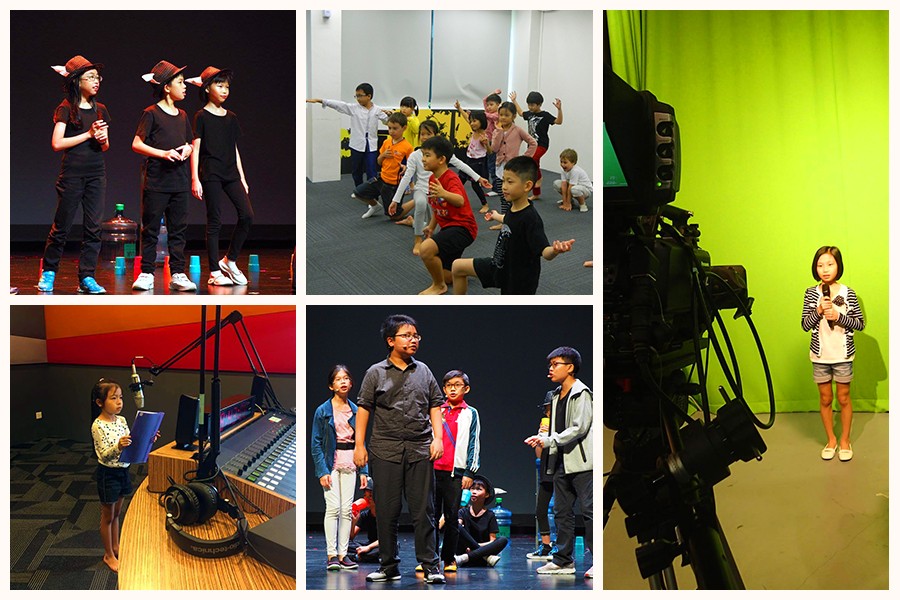 Photo Credit: Singapore Media Academy


Just to remind you, Singapore Media Academy is a wholly-owned subsidiary of Mediacorp, Singapore's leading media company with the most complete range of platforms, spanning television, radio, newspapers, magazines, movies, digital and out-of-home media. For the upcoming March school holidays, Singapore Media Academy has prepared 3-day enriching, educational and artistic programmes, which are geared to kids and youths aged 6 to 12.
The Bubbling Talents Starters introductory workshop encourages youngsters to foster creativity and potential in performing arts through fun games and exercises. Emphasis is placed on voice projection and vocal power, imagination and dramatisation, expressions and movements, theatre games and impromptu acting. It is one of the few opportunities children have to work collaboratively and to develop basic acting skills alongside their confidence and self-expression.
The Fun with Mandarin holiday programme has been specially designed for children to learn Mandarin through an exciting and fun curriculum. There is a continued focus on key language skills and impromptu performances, pronunciation training, tongue twisters, acting exercises, performing art appreciation, rhythmic activities.
More importantly, Singapore Media Academy can convey the vibrancy and happiness that permeates their splendid place, and that, above all, is what really matters. Happy kids will enjoy their holidays and do well; and that is what the Academy offers, in spades.
Camp fees: Application fee – S$21.40. Course fee – S$433.35 for a 3-day programme. Sign up with a friend and get a 10% discount each. Registration closing date – 6th March 2019;
Dates: 20th March – 22nd March 2019;
Timing: 9:30 – 12:30; 14:30 – 17:30;
Age groups: children aged 6-12;
Location: 1 Stars Avenue Singapore 138507.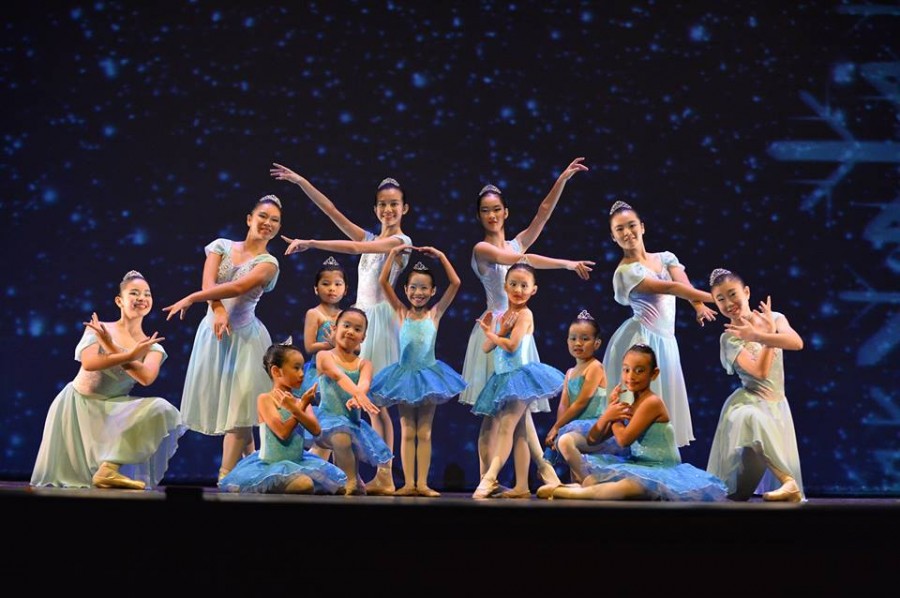 Photo Credit: Crestar School of Dance


Crestar School of Dance is proud of the depth of its dance holiday programme Princess Ballerina. For those with a specific interest in dance, three immersive magic days with experienced dance specialists will help gain an understanding of rhythm and coordination, basics of graceful ballet movements, and develop a response to different stimuli such as music, mood and situation. Participating in this beautiful dance session is a playful way to build self-esteem, look at different forms of dance through themed fairy-tail songs and other activities. Along the way, kids will have a lot of laughs creating and decorating a Princess tutu, making princess tiara and wand and embellishing a photo frame with their peer group.
Dates: 16th March – 24th March 2019;
Age groups: children aged 4-6;

Location: Blk 87 Marine Parade Central #04-301.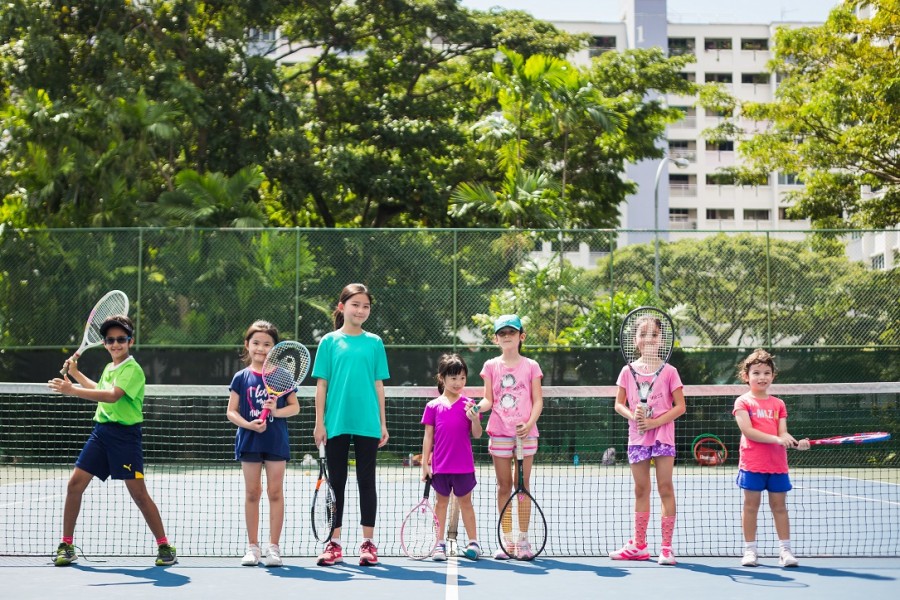 Photo Credit: Play Tennis


Tennis is for Everyone! Run by the best coaches of The Play! Tennis this exciting camp features a top-notch programme, which is really great for fitness and fun regardless of your child's age and ability. The kid doesn't need to be experienced to come and try out. The series of tennis coaching programmes enables youngsters to learn all the fundamentals, develop concentration, confidence and integrity as well as good balance and hand-eye coordination. The emphasis is on progression, variety and fun.
Camp fees: $150 per child;
Date: 18th March – 20th March 2019;
Timing: 10:00 – 12:00;
Venue: Heartbeat @Bedok.
By Anna Khan
Subscribe to weekly newsletter from "Tickikids"