Singapore's Best Summer School Holiday Camps in 2019
---
Published 29 April 2019 at 21:26
Tickikids Blog Singapore > Digest > Singapore's Best Summer School Holiday Camps in 2019
---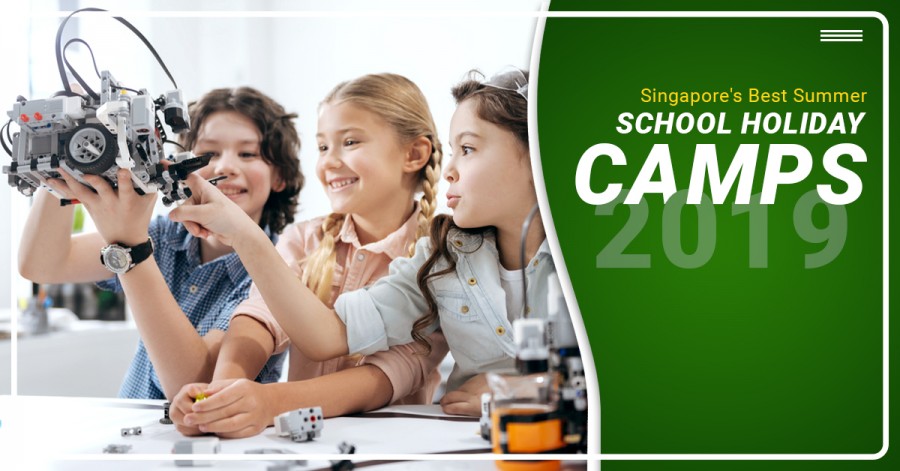 ---
The end of term is nearly upon us. Undoubtedly your kids have made you proud. Now they deserve a well-earned rest! For kids and parents alike, the anticipation associated with the annual school holiday season is building up to an almost unbearable level. You can make the most of this period by choosing suitable options from a vast variety of fun and enriching holiday programmes. The finest curriculums and activities are being designed by Singapore's leading children's learning centres for the upcoming summer school holidays. So these will once again give youngsters plenty of opportunities and the best possible facilities in which they can develop their skills. Let TickiKids take you by the hand and guide you through the best summer school holiday camps in 2019 with all the dates for your child's diary.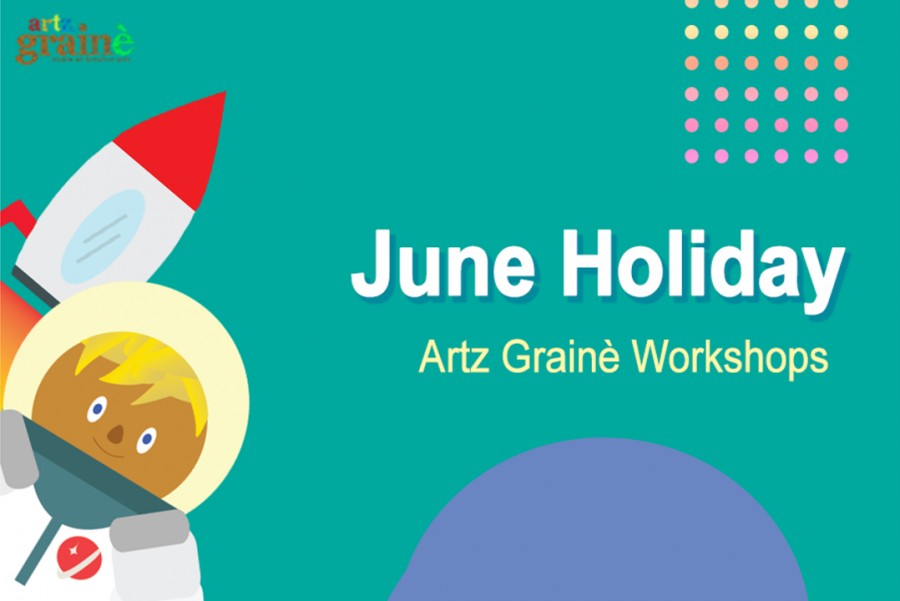 The "Toy Story" themed workshops comprise of fun daily activities held at Artz Grainè Studio to enrich and enhance your kid's digital literacy through art. The summer workshops for children aged 5 and above  are run by qualified and experienced coaches, so you will be simply amazed how your child could spin their version of "Toy Story" through these array of workshops. The age range does vary depending on which Toy workshop you wish your child to take part in. The "Toy Story" creative programmes at Artz Grainè Studio include digital illustration and animation, carving and painting, acrylic on canvas, digital painting with Adobe Illustrator and other fun activities. The syllabus offers varied, current and meaningful programmes to engage and motivate students. All workshop materials are provided.
Toy-mation 2-day workshop for children aged 8 and above that consists of two components from digital illustration to animation.
Toy Figurine 2-day workshop for children aged 8 and above that consists of two components from carving to painting.
Toy illustration – Digital Painting or Canvas Painting 90-minute workshops for children aged 5 and above. Your child will learn about the fundamentals of digital painting with Adobe Illustrator or illustrate a toy of their own and paint it with acrylic on canvas.
Programme fees: from S$45;
Dates: 1st June – 29th June 2019;
Age groups: 5 - 7 and and 8 - 12;
Contact details: +65 6475 7688, info@artzgraine.com.sg;
Location: Blk 4 Queen's Road, #02-107 S (260004), Farrer Road MRT, Exit B.






Embark your child on a science adventure with Kids DiscoveryWorks' STEM camps! At Singapore's premier STEM learning space for children aged 4-12, kids will explore science and engineering in all its hands-on, ooey-gooey and messy awesomeness! Popular holiday science & robotics programmes range from Space Camp and Junior C.S.I. to Once Upon a Time, Whizz, Pop, Bang! and Jurassic Park Robotics! As kids explore new concepts, they will have an opportunity to develop observation and communication skills, critical thinking and collaboration. This is a great way to ensure your child's first memories of science and engineering are fun and meaningful. Don't miss it here!
Camp fees: $456 for a 3-day camp; $304 for a 2-day camp; 20% discount for sign-ups of any 5 days in June;
Dates: 3-28 June 2019;
Ages: 4-12;
Location: 209A Upper Thomson Road, Singapore 574347.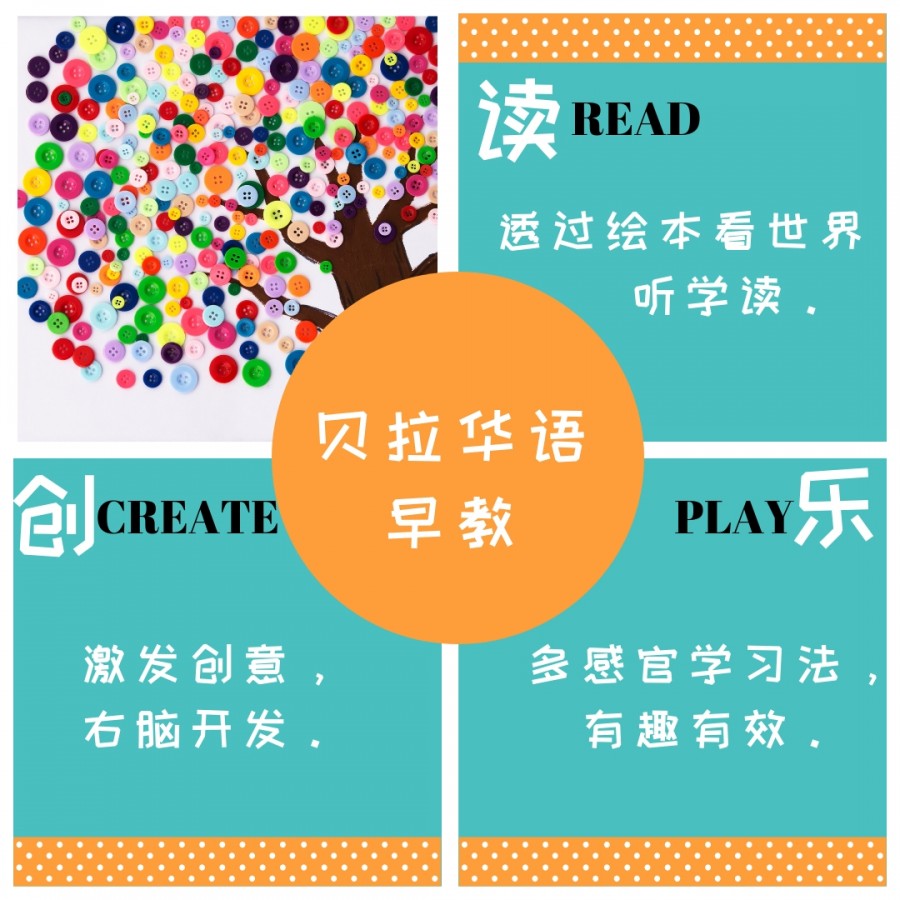 Struggling to get your children speaking Mandarin? You are not alone. Start your child's Mandarin learning journey with fun activities by Beila.
Beila Tots for 6 to 18 months: nurturing security and attachment, where babies will stimulate imagination by exposing children to age-appropriate Mandarin language and songs through Story Time and Music Time, build sensory abilities through fun art & craft and discovery activities. 
Beila Kids for 18 to 36 months: fostering self-control and independence which catches the eye of parents with its hands-on activities, different environments with Magic box time and work on hand-eye coordination.
Beila Weekends (18 months – 5 years old): role-modelling where young students will experience Mandarin in a fun way through a weekend READ + CREATE + PLAY curriculum. Background in Mandarin is not required.
Dates: 11-12 May 2019, 10.30am - 11.45am / 2pm - 3.15pm. Classes are available on weekdays and weekends.
Ages: 18 months to 5 years old;
Class fees: $45 per child for a single session. The child can be accompanied by to 2 adults for free. Quote TICKI10 and get 10% off single session or term fees.
Contact details: admin@beilaschool.com. Follow @beilaplaygroup on Instagram or call (65)8748 8983 for more information.
Location: 45 Burghley Drive #01-01, Singapore, 559022.




If you are interested in joining a summer holiday programme by a leading learning academy in Singapore that also attaches great importance to wider personal development and family values, then take a look through this paragraph about The Mapping Academy.
Whether you are a parent of a child above 5 years old, youth above 12, adult (seniors, parents, guardians) or a child aged 6 to12, for the upcoming summer school holidays The Mapping Academy offers a wide range of programmes and camps to suit all abilities and ages.
You may find your niche elsewhere in one of the Family Bonding Programmes on offer such as:
iMap Family 1D Back To Nature Trekking & Outdoor Cooking Programme @Pulau Ubin
iMap Family 2D1N Back To Nature Trekking & Rustic Staycation Under The Stars @Pulau Ubin
iMap Family Cook & Serve Programme @Culinary School and Elderly Home
iMap Family Pilates Matwork Programme
For youths above 12 years old, adult, seniors, parents, guardians, The Mapping Academy has developed a range of activities including:
iMap Culinary Artisan: Lunch & Learn Programme @Culinary School
iMap Parenting Effectiveness Series: Anxieties To Confidence – Transitioning Your Child Into Primary One With Ease.
There is plenty of opportunity for children aged 6 to 12 to nurture skills through the following programmes:
iMap Overcoming Titanic Moments & Developing Persistency Programme
iMap EQ4Kidz Camp
iMap Financial Awareness For Children Programme
iMap Chinese Calligraphy Exploratory Camp
iMap The Art Of Crosstalk Chinese Camp
Dates: 3 June - 10 September 2019;
Age groups: 5+, 6-12, 12+;
Contact details: +65 6338 8207, enquiry@mappingacademy.asia;
Location: 110 Middle Road, #08-03 Chiat Hong Building, Singapore 188968.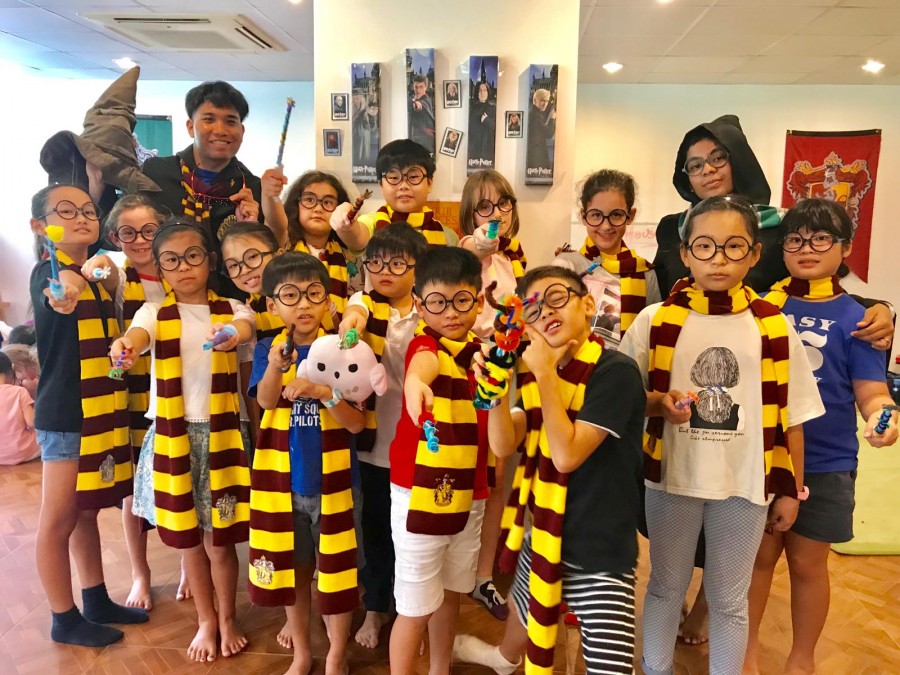 If you know the term 'edutainment' you'll know Newton Show. This iconic learning club has always been known for its science supremacy. While there are heaps of regular science camps, which obviously takes centre stage here, they are also going big on science workshops and shows. 11 years of experience, 5 countries, more than 3000 happy campers prove their well-established international reputation!
We're most excited by their two brand new super fun programmes – Harry Potter 2.0 and It's Not Rocket Science – developed for the upcoming summer school holidays. Students will choose to study science either in a REAL Harry Potter school or mysterious SPACE and unpredictable SCIENCE within It's NOT Rocket Science programme.
Each weekly programme runs from 9am to 4pm from Monday till Friday involving children in hands-on outdoor activities and competitions, fun science experiments and games devised to develop social skills. While the highlights are definitely appealing, there are some noticeable advantages, too: relevant supplies and material, branded T-shirt and photos, certificate and super tasty food (2 snacks and 1 lunch), and door-to-door bus service is also optional.
In addition, Newton Show is the only camp in Singapore, which sends you videos from the camp every day. This service has been created to provide parents with regular information about your child's progress on the course, so you can keep an eye on all the activities and ensure that they stay safe and sound.
Camp fees: S$630 per child for an all-inclusive 5-day-programme;
Dates: 3rd June – 9th August 2019;
Timing: Monday – Friday, 9:00 – 16:00;
Ages: 3 - 13;
Venues:
Newton Show@Center: 9 Mohamed Sultan Rd, Singapore 238959;
Newton Show@East: 229 Joo Chiat Rd, Singapore;
Newton Show@West: 2 Pandan Valley 1-206, Singapore 597591.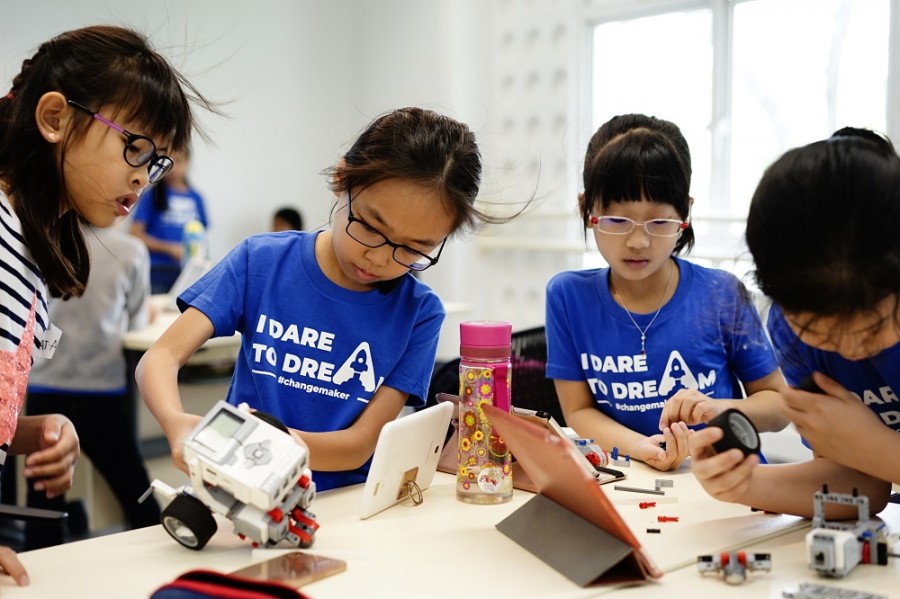 Have you ever wanted to build or create stuff that can change the way things work today? A robot that helps you pick your OOTD every morning? A chat app that is better than WhatsApp? Have you ever imagined starting up a million dollar company? Through the camps by Smarter Me and their Young Founders Summit, your kids will stand a chance to win USD 50,000 and form a million dollar company!
Smarter Me boasts an extraordinary array of 4 and 5-day summer camps, which cater for every interest.
Change the World Innovation is a 5-day camp designed for 10 to 15 year olds. During the 5 days classrooms and lecture venues are packed with campers pursuing their varied passions for coding and robotics. The enjoyment and fun which the kids derive from the diverse camp programme contributes enormously to their well-being, problem-solving and collaboration skills through design thinking and entrepreneurship.
Junior Tech Whiz is a 5-day camp designed for children aged 7 to 9 to enable them to learn the basics of coding and robotics through games and fun activities. Its major fields are Machine Learning, AI and Big Data. They ensure that all camper are able to take part or compete in these important areas regardless of child's talents or skills.
Innovation Camp for Juniors is a 5-day STEAM-based course designed for 6 - 15 year olds. Your little ones will code a game, build a robot, learn about Depleting Resources and urban farming, and set up stall in a Farmer's Market.
Designer Camp is a 4-day course for children aged 10 to 15. Campers will learn the art of design and colour theory through visual design, and fundamentals of photography and videography. The youngsters will also work on a rebranding challenge.
Money Matter Camp is a 4-day financial literacy camp for 9 - 14 year olds. Campers will learn the basics of money, how to save and spend them wisely, and more inmportantly, ways to make money.
Mini Founders Entrepreneurship is a 4-day camp is specially designed for students with a goal of making it to Young Founders Summit and focused on entrepreneurship and design thinking.
Dates: 3 June - 2 August 2019;
Timing: 9am - 3pm/3.30pm/4pm;
Age groups: 6-9, 7-9, 9-14, 10-15;
Camp fees: from SGD 595 for a 5-day camp and SGD 525 for a 4-day camp. Camp fee includes lunch, official certificate, 1:10 instructor to student ratio, a chance to be selected as a Semi-Finalist for Young Founders Summit SEA 2019. Transportation to the venue can be arranged at additional charge ($100 - $120 return for 5 days depending on location). Please note, that you need to bring your laptop as there are limited units available.
Locations:
Mountbatten Square
Ayer Rajah Crescent
Ang Mo Kio Ave 5 (Central North) or Goodman Arts Centre (East).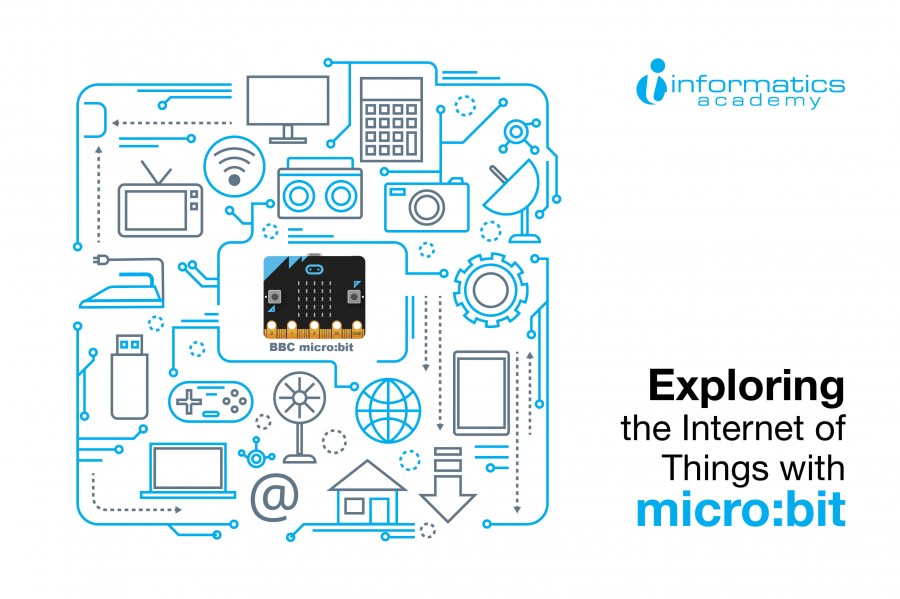 Informatics Academy is incredibly popular right now, as their ethos focuses on technology, digital devices and coding combined with the highest standard of technical skill. All this is achieved by excellent teaching that stimulates in youngsters intellectual curiosity, where maths & science come alive in the truest sense. Ultimately, all children are engaged and excited about the fundamentals of coding & electronics and programming basics.
For the current summer holiday period, Informatics Academy jointly with Innovation Garage have carefully developed three outstanding workshops for 8 to 12 year olds:
Microbit Essentials. Through practical and involving activity, students will gain enjoyment and insights into how to use Microbit & Inbuilt sensors that are instrumental in modern gadgets.
Microbit Innovation Explorer is a workshop, where the emphasis remains on the world of electronics. Students will be challenged in many different ways creating various models such as building light sensors for burglar alarms, brightness controls, wireless controls, and other similar models.
Microbit Robotic Odyssey is an excellent workshop for pupils to get 'hands on' experience of both the automotive industry and variable-speed control concepts.
Dates: Microbit Essentials - 3rd June 2019, Microbit Innovation Explorer - 4th June 2019, Robotics Odyssey - 6th June 2019;
Timing: 10am - 5pm;
Ages: 8-12;
Camp Fees: Microbit Essentials-S$ 250, Microbit Innovation Explorer- S$ 300, Microbit Robotic odyssey- S$ 350;
Location: 100 Victoria Street, #13-01/02 National Library Building, Singapore 188064.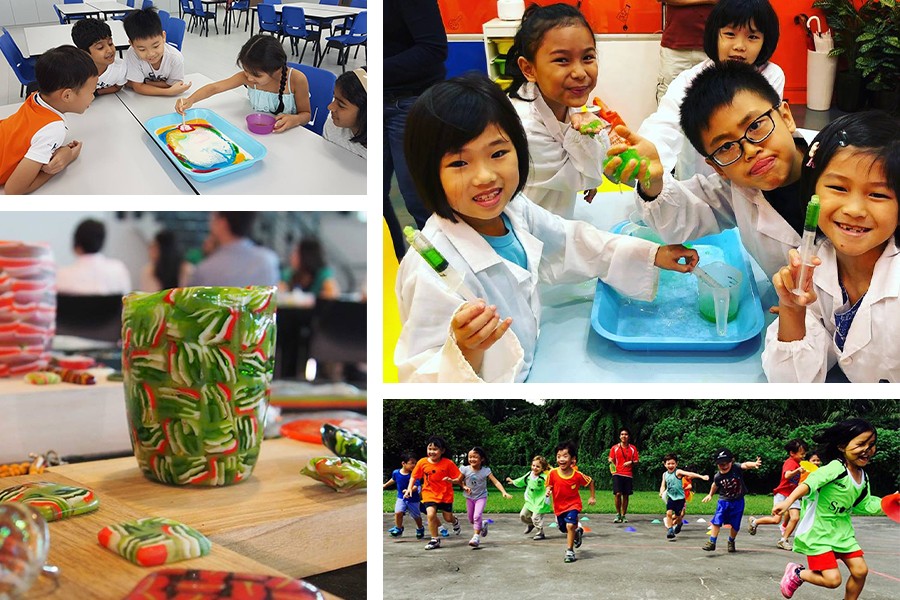 Keep growing, curious minds engaged this summer with Camplify, a new Singapore's best multi-activity camp for hands-on experiential learning! Held at the beautiful campus of the Overseas Family School, kids will have the opportunity to hone new skills, discover new talents and explore new interests as they sample unique camps in diverse areas: STEM, Sports, Culinary Arts, Art and Artisanal Crafts.
Explore science and engineering with popular STEM camps like SuperHero Science, Battlebots Robotics, Scratch Coding and Whizz, Pop, Bang! Or check out their unique Artisanal Crafts camps where kids will discover the joy of leather crafting, woodworking, glass art, clay modelling and more under the safe guidance of Singapore's master craftsmen and artists. Kids will discover the joy of working with their hands and delight in bringing home their hand-crafted creations and bespoke masterpieces!
Want to get the kids off the couch and on the move? Camplify offers multi-sport camps which feature an exciting daily rotation of sports like tennis, soccer, basketball, baseball, volleyball and even golf! It also has a SuperHero Sports option that introduces kids to unusual sports like archery, Brazilian Jiu-Jitsu and Muay Thai! Lunch is provided for the full-day campers and door-to-door bus transport is also available.
Dates: 10 June - 5 July 2019;
Age groups: 4-6 and 7-12;
Camp fees: $420/week/half-day camp or $690/week/full-day camp;
Location: Overseas Family School, 81 Pasir Ris Heights, Singapore 519292.





The 4-day Multi-Sports camp by Healthy Kids Academy is a platform for kids to have fun and an opportunity for qualified coaches to mentor them. Through the process, children learn fundamental sport skills and grow more confident in their abilities at the end of each day. Immersing in a team environment from the start, they will learn about interacting with each other; play the sports together; eat together, strategise and eventually challenge opponents as a team. To meet this, the structure of the programme offers one sport a day, with team-building games, team bonding time and reflection sessions planned along with the schedule. The sports offered are Court Soccer, Dodgeball, Frisbee and Tag Rugby. To make it convenient for parents, they can also choose to send their kids to the various pick-up points across the island to transport their kids to the event site and back in the evening with a chaperone accompanying them.
Dates: 10 June – 13 June 2019; 18 June – 21 June 2019;
Timing: 9:00 to 17:00;
Age groups: children aged 8-12 (7 years old on parents' request);
Camp fees: S$ 429 per child for a 4-day programme; S$ 259 per child for 2-day programme. *Siblings and 1-for-1 discount are available. The price includes a welcome gift, lunch, plenty of drinking water and a challenge coin pin at the end of each day;
Contact details: +65 87768171, hkacademy@experientiacreations.com;
Venue: Singapore Sports Hub, 100Plus Promenade, Open Court.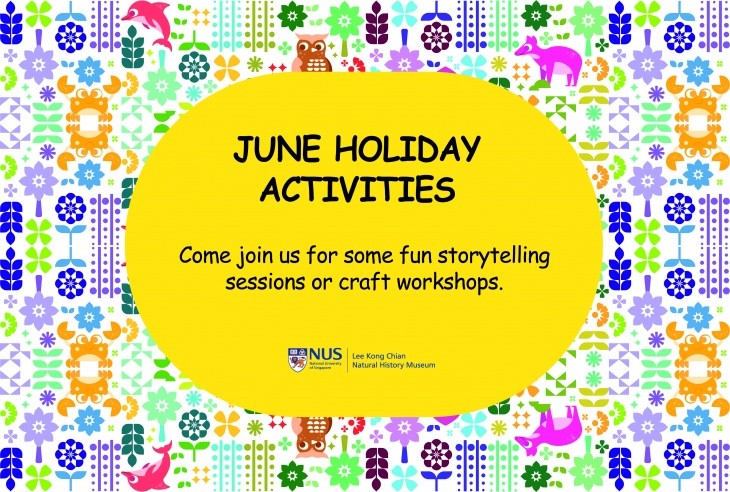 A wide selection of June school holiday activities is offered at Lee Kong Chian Natural History Museum and these include Colour, Make & Play Craft Activities, Storytelling @LKCNHM by Amour Publishing, Pasta Shells Art & Craft Activity.
The young attendees will enjoy the activities after their exertions over the term! They love accomplishing new skills and experiencing team work. The storytelling sessions and craft workshops are fun and are as active as possible so that the kids are challenged and enjoy what they are doing, whether it's making and colouring an animal pop up or puppets or listening to exciting stories, creating a tree of life with coloured pasta shells or string a bracelet out of coloured pasta tube. All required materials will be provided.
Dates: 1-2 June 11:00–17:00, 7 June 11:00-13:00, 8-9 June 11:00-17:00, 14 June 11:00-13:00, 15-16 June 11:00–17:00, 22-23 June 11:00-17:00;
Ages: 3+;
Camps fees: email alice.goh@nus.edu.sg for registration. Free activities for LKCNHM Members and Admission Ticket Holder only.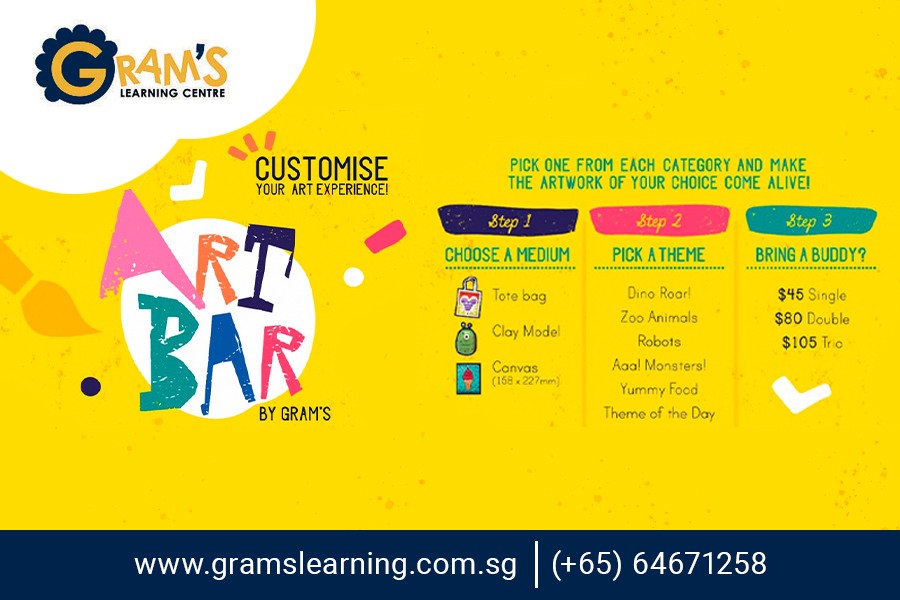 Dates: 12, 14, 19, 26, 28 June 2019;
Ages: 5-16;
Camp fees: S$45 for a 1.5-hour workshop;
Location: 144 Upper Bukit Timah Road, #02-15 Beauty World Centre, Singapore 588177.
Subscribe to weekly newsletter from "Tickikids"