It's School Holiday Season: the best September camps in Singapore
---
Published 23 August 2019 at 15:32
Tickikids Blog Singapore > Digest > It's School Holiday Season: the best September camps in Singapore
---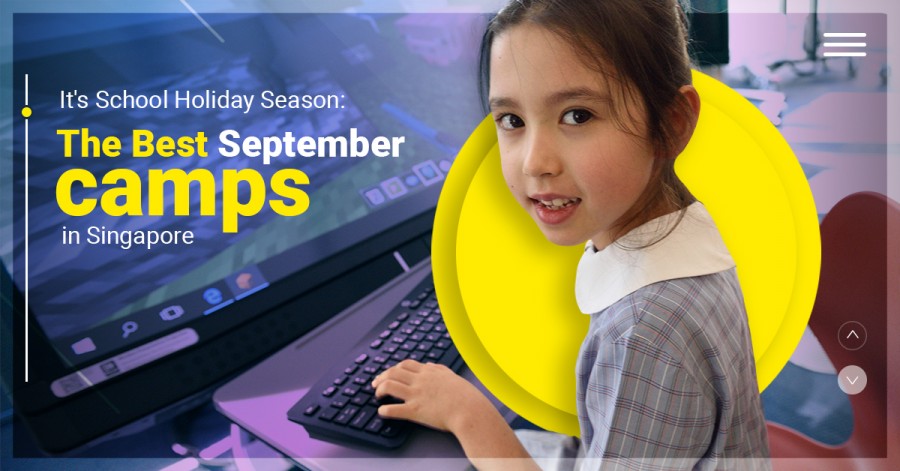 ---
Once the September school holiday starts to unravel, parents may find themselves reaching for something with a little more bite for their kids than the typical holiday leisure options. Fortunately, this crop of the best September holiday camps full of enrichment programmes have landed just in time to keep your little ones entertained well into the autumn.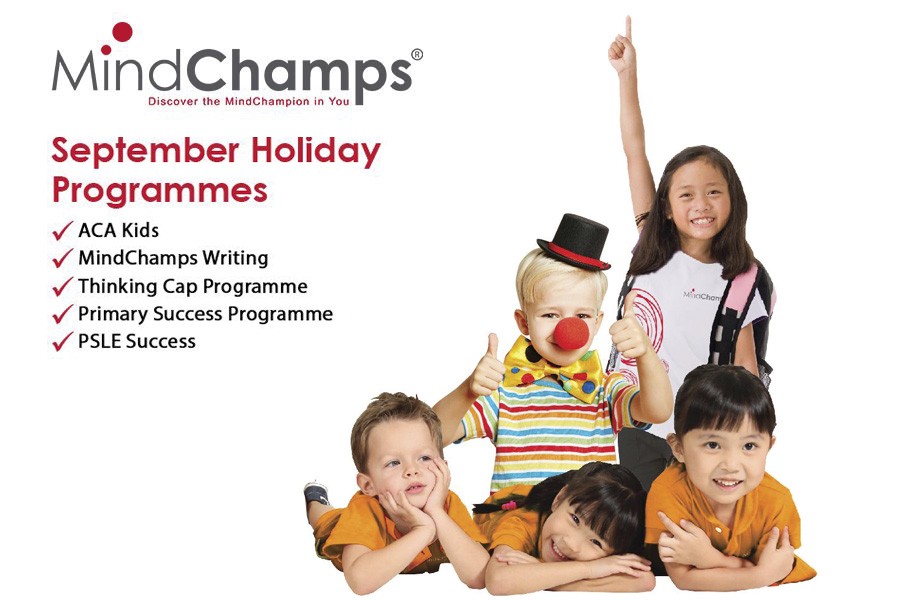 The September school holiday should be two things: highly entertaining and educationally productive to help kids deal with any exam related stress. We have the multi award-winning MindChamps to thank for one of Singapore's best and widest range of holiday camps and enrichment programmes alongside breakout workshops for preschoolers and primary school children. Working side by side with international experts in the education sector for nearly two decades, MindChamps can boast about its diverse range of camps for September 2019 such as the PSLE final revision bootcamp for achievement of A* scores in all final exam subjects, Writing Boot Camp to improve your child's creative writing, and ACA Kids Boot Camp full of themed adventure activities based on stories, songs, discussions, drama, craft, movement, music and improvisation. Expertly taught sessions in English, Chinese, Maths and Science underpin the success of the fun-filled 1- or 2-day workshops, Thinking Cap, Primary Success and MindChamps Academy Chinese, where students will gain self-directed learning skills, creative problem-solving, collaborative and divergent thinking skills though group or pair work.
"In fact, on the first day when I came to pick my elder daughter up from the centre, she cried because she didn't want to go home – it was a sign of how much fun she was having in MindChamp." – parents Kevin and Louise Donaghey.
Guided by a distinctive approach to children's education over 20 years, it goes without saying that parents can expect a uniquely designed bilingual curriculum that enables your little ones to stay productive over the September holiday period, nurturing all aspects of their development to be ahead of their peers for Term 4 of 2019.
Dates: 9 – 13 September 2019;
Timing: between 9am - 6pm subject to a camp or workshop;
Age groups: for children aged 2 to 10;
Fees: from $60 to 950 subject to a programmes and its duration. Quote TKK10 and work out your discount to save 10%.
Location: MindChamps @Toa Payoh, Toa Payoh HDB Hub East Wing, Level 17.




Marshall Cavendish Education is a leading national and regional provider of K–12 educational solutions, with a history stretching back over 60 years. This September school holidays, they offer a day of Maths workshops, talks and hands-on activities aimed at P4 and P5 level students. It's a great opportunity to hear from Michelle Choo, a passionate Mathematics educator, author of numerous guidebooks including the Mathematics PSLE Revision Guide and the PSLE Maths Strategise and Score series, about strategies to solve maths problems. It includes essential tips and clear steps to follow, common mistakes made by students and the types of different questions children are asked at the final exams. And while there is a definite focus on study strategies, the Primary 4 Maths workshop covers a wide range of other topics including whole numbers, factors & multiples, fractions, mixed numbers & improper fractions, decimals and patterns.
The emphasis of Primary 5 Maths workshop is placed on whole numbers, fractions, decimals, ratio, percentage and area of triangle.
Tickets for accompanying parent at $15 can be purchased in advance. Simply send your request as email to marketing@mceducation.com.
Dates: 11th September 2019;
Timing: 9.00am to 12.30pm for P4 students, 1.30pm to 5.00pm for P5 students (tea break is included);
Age groups: 7-9;
Fees: $57.37. Save 10% when you enter our special promocode TK10;
Location: Times Centre, 1 New Industrial Road, Singapore 536196.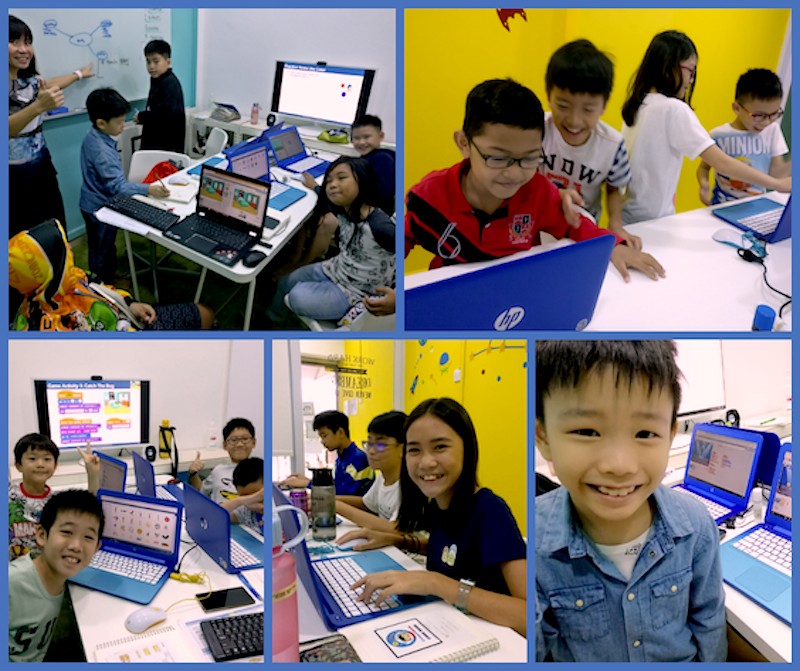 Being a student of Computhink is a unique programming and coding experience for youngsters aged 7 to 16. Each September holiday programme includes the opportunity to understand and apply the fundamental principles and concepts of coding, its logic and algorithms, get hands-on experience of writing computer programs and design your own creations using multipurpose devices. Computhink's experienced programmer trainers invite students to develop skills that will be crucial later in life.
Younger kids aged 6 and above can start off with the LEGO® Education WeDo 2.0 3-hour workshop. The kids will have a chance to build their first robot, "Milo" the Science Rover, understand the critical programming blocks, construct programming strings as well as learn the functions and applications of sensors (Motion and Tilt sensor). Do you want to take your kid's robot design skills to the next level? With the help of Computhink's experienced tutors, children aged 7+ are encouraged to explore the Mindstorms NXT or EV3 Programmer App at the LEGO® Mindstorms NXT & EV3 (Advance Robotic) class. If you have kids over 11, they can join other creative and like-minded students in the Intro to Python Coding for Kids class for learning the coding and algorithms in the Python programming language.
To help kids get interested in coding and gain an understanding of what programming is, Computhink also offers a special 3-hour Introduction to Coding class for students aged 7 and above.
Dates: 9 – 12 September 2019;
Timing: 9:00 – 12:00, 13:00 – 16:00;
Age groups: 6+, 7+, 11 - 16;
Fees: Intro to Python Coding - $150, RoboThinker + Legobotics - $120, Introduction to Coding - $120;
Location: 200 Turf Club Rd Bukit Timah, Singapore.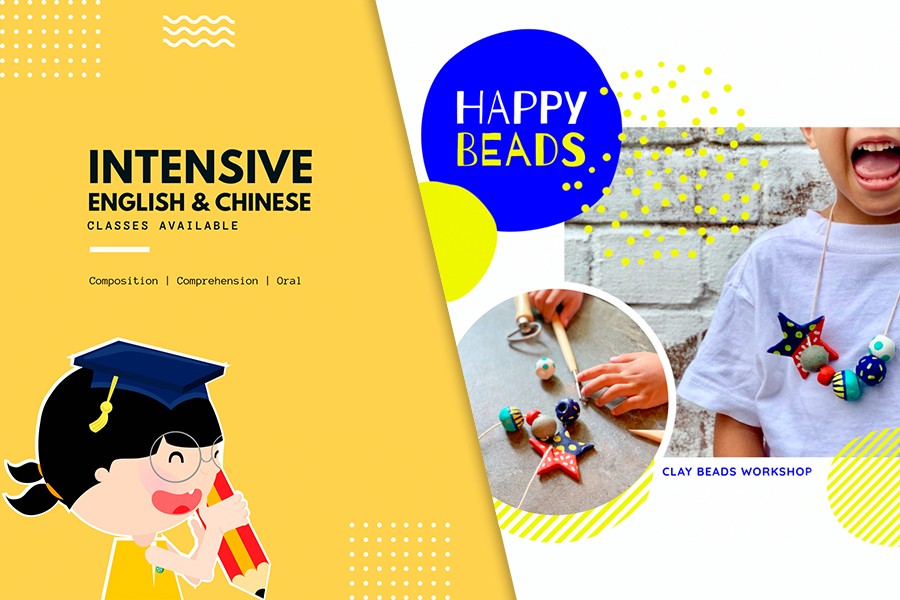 Grams Learning Centre is the place to be over the school holiday period – so creative, so fashionable and such imaginative fun workshops – their craft is hot! The Happy Beads is a 1.5-hour workshop introducing you and your kids to the beautiful craft of making unique, handmade beads and creating fabulous beaded jewellery. Their tutors will give parents and children all the tools and knowledge to make lots of clay beads. The kids over 5 years old will take it in turns to make the beads, watching, learning and perfecting skills as they go.
Being a leading children's learning centre in Singapore, Grams Learning Centre also offers an intensive private 1-2-1 session in Chinese or English. Parents may choose a lesson with a focus on some specific area such as comprehension, composition or oral communication.
Dates: 10 – 12 September 2019;
Timing: 10:30–12:00, 11:30–13:00, 13:00–14:30 subject to the date;
Age groups: 5-13;
Fees: $48;
Location: 144 Upper Bukit Timah Road #02-15 Beauty World Centre, Singapore 588177.




Dance workshops and camps at Wings to Wings Dance Development Centre are exciting, stimulating and fun. The tuitions is provided by professional dancers who ensure that each 1-hour dance session develops a range of performing skills and techniques including confidence and imagination.
At Wings to Wings, they run a number of 1-hour workshops as well as full-day camps over the September school holiday period. There is a mixture of dancing, non-dancing and life skill activities on offer each day, allowing your kids aged 3 - 7 to try something new, regardless of which day you choose. There is something for everyone, from Ballet to Hip-Hop and stretching exercises to fun games. From one-day dance camps to Toy Story Jazz, Paw Patrol Prance and Aladdin Dance dance workshops, whatever appeals to your child, we hope Wings to Wings will capture their enthusiasm and sense of fun.
Dates: 9 – 14 September 2019;
Timing: workshops 2pm - 3pm; dance camps 10am - 6pm.
Age groups: 3-7, 4-6, 7-10;
Fees: workshops – $28, dance camps – $120 and $180. Get 5% discount simply informing the Centre that you are our reader.
Location: 10 North Canal Road Singapore 048823.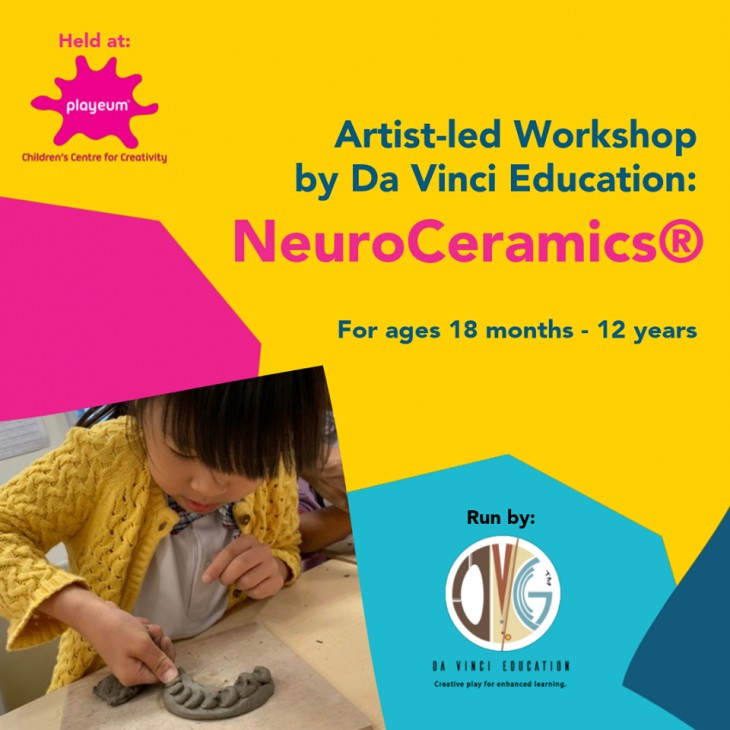 Pottery is one of the oldest art forms, but have you ever heard of NeuroCeramics? This is a uniquely crafted curriculum by Da Vinci Group that is largely inspired by the principles of Neuroeducation. During this September school holidays, Playeum Children's Centre for Creativity hosts a fantastically varied programme of family friendly ceramics workshops by Da Vinci Group for children aged 18 months to 12 years. Kids and parents alike will get creative at their Seasons of the Earth themed clay modelling workshop, which has direct implications on neuronal firing. In these sessions your child will explore four distinct seasons of the year and various types of climate through the sensorial use of clay. The kids will take inspiration from the world around and produce their unique ceramic products that they can treasure.
Dates: 7th and 14th September 2019;
Timing: 10:30 – 11:30;
Age groups: 1.5 - 12;
Fees: $39.8;
Location: 47 Malan Road #01-23 Gillman Barracks, Singapore 109444.
By Anna Liashchenko
Subscribe to weekly newsletter from "Tickikids"