The Benefits of Dance Classes for Your Kids and What Singapore Has to Offer
---
Published 04 February 2020 at 17:57
Tickikids Blog Singapore > Digest > The Benefits of Dance Classes for Your Kids and What Singapore Has to Offer
---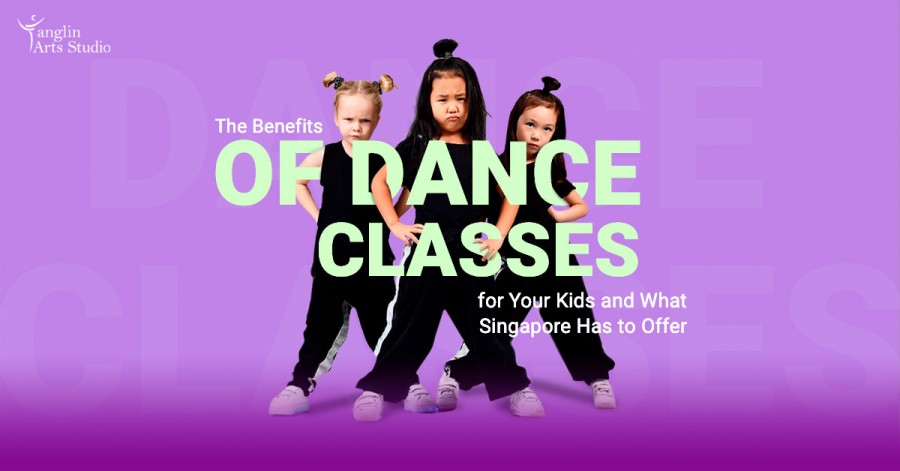 ---
For any parent, one of the top-of-mind concerns is searching for the best way to channel the energy of the "everlasting batteries" – the children. While giving them the possibility to play video games or watch toons may help to settle them down for some time, physical activity is the best solution to steer their energy into the right course. And it is the parents' responsibility to make sure that kids find the chosen activity interesting and entertaining, otherwise, they won't want to do it. The first thing that comes into mind is team sports. However, with all the benefits that sports bring, it is essential to be savvy in your choices. Some team sports call for a certain age range so when you choose a kind of sport for your toddler, pay attention to the age requirements. Luckily, there is an activity that hits the spot for kids of all ages – dancing!
What are the advantages of dance classes for kids?
Physical Growth and Development
Dancing calls for tons of energy! It is the perfect pastime for developing flexibility, coordination, balance, and muscle tone. Regular training includes postural-alignment exercises so they can correct poor posture and boost stamina. 
Assertion Training
Every new mastered pose, jump or movement is a step towards better self-esteem and self-reliance. The feeling of achievement when a child masters a challenging move or twirl is one of the best boosters of self-confidence! And, when your child attends classes of the experienced trainers, the result is not long in coming.
Social Skills Training
Attending dance classes is the perfect possibility to meet kids of the same age and strike up a friendship. And, children develop their teamwork skills and learn how to cooperate and communicate in groups. 
Boosting Creativity
A dance shows kids how to express their emotions through moves. It is a brilliant possibility to develop an appreciation of arts in a child. Music, beat, visual appearance – everything is crucial in dance and it nurtures kids' aesthetic sensitivity.
Improving Discipline
Kids soon find out that dance is not all about fun and entertainment. Following instructions and coping with a routine is another important part of this activity and no results can be achieved without it. 
What dance classes are the most appropriate for children?
No one can say for sure, what dance style your kid will like.
Luckily for you, there are plenty of styles to choose from, so you will find the one that totally meets your requirements, without a doubt!

Ballet is considered the touchstone of many dance styles. It is a quintessence of elegance and grace and many basic movements and exercises of ballet can be found in many other styles. The reason is simple, the ballet exercises are the most efficient in terms of the development of vigour, posture, coordination, and flexibility. However, it is a very demanding style that calls for weeks of intense barre training and strong discipline before you start to see the results. Still, it is well worth the effort.
It is a very spectacular and emotional dance (as everything that origins from Latin America). The main movements of this dance involve the legs, hips and the whole body so it is a great variant to learn the way a body moves.

It is one of the kids' favourites. This style is filled with power moves, freezes, top rocks, down rocks so it requires good endurance, flexibility and offers a great deal of physical activity. So, if your kid is an eternal engine, this style is just for you.
Another amusing way to express yourself is tap dance. Here children learn how to create complex rhythms with the help of special shoes with metallic heel and toe. If your kid wants to let loose and have fun, the tap is a great choice!
The story of this dance dates back to the late 1880s and still, it remains one of the most popular dance styles. There are plenty of variations, like contemporary jazz or Latin jazz and the kids may find the one that meets their taste.
It is a fusion of many elements of different dance styles, like ballet and jazz. This style is quite new and expressive, so if you want your kids to learn how to express their feelings, set your choice on it!
It is not a dance style, obviously, but it is a common name for classes aimed for kids aged 2-6 years. During such classes kids are introduced to the basic concepts of dance, developing skills for further studies.
If you look through the schedule of many great dance studios in Singapore, you will find all these dance styles and even more. 
A typical set of classes
any solid d

ance studio presents in Singapore:
Ballet
Jazz
Tap
Acrobatic
Hip Hop
K-Pop
Street Dance
Contemporary
And here is one of the great examples! Established in 2007 by former prima ballerina Kathleen Quinn from Atlanta Ballet, Tanglin Arts Studio is widely regarded as one of the best places for kids and teens.

The studio offers 9 types of classes for all ages and abilities: from toddlers to high school students and adults. You can choose from babyballet, classical ballet, tap, jazz, hip hop, lyrical contemporary, acrobatics, musical theatre and a program for adults.
The studio creates a welcoming, nurturing and encouraging environment for all students. And the skills they develop during classes are not limited to the correct techniques of dance. Creative thinking, artistry, strength and agility, lifelong love to dance, self-esteem and successful teamwork – just to name a few skills that dance can bring.
One of the studio's long-standing traditions is the annual end-of-year show in December. In this show, students can show their families and friends what they have learned and accomplished.
A popular choice among parents is babyballet: an award-winning concept that managed to transform from an idea in 1999 to 100 franchised and licensed schools all over the world.
There are three courses your kid can explore:
Babyballet Tinies (1,5 – 3 years): little ones are introduced to the basics of ballet through movement, songs, and play.
Babyballet Movers (3 – 4 years): the classes are focused on the physical development of a child in the combination of imaginative storytelling, teamwork, dance, and movement.
Babyballet Groovers (4 - 6 years): children learn ballet in a friendly and non-competitive environment, developing social skills, coordination, and self-control.
Yet, every dance class is beneficial for children! It is a perfect place to raise self-esteem, learn to communicate with teachers and teammates, find friends, understand the necessity of discipline and routine. Almost every dance school in Singapore offer trial classes for kids of different ages - you could choose what is the best one for your young dancer. And let the lifelong journey of love to dance begin!
 by Anna Hulina 
Subscribe to weekly newsletter from "Tickikids"