The Best Face-to-Face Singapore Summer Camps Post Lockdown
---
Published 04 July 2020 at 18:05
Tickikids Blog Singapore > Digest > The Best Face-to-Face Singapore Summer Camps Post Lockdown
---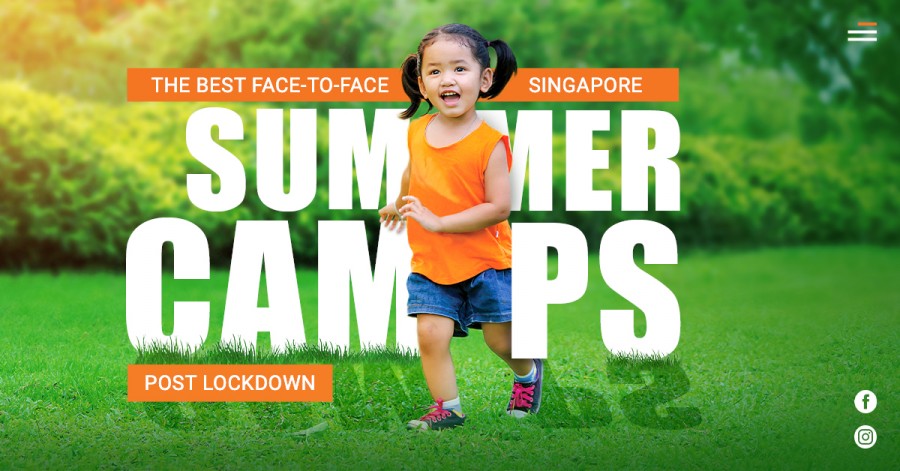 ---
From the intensive holiday language camp at the British Council to coding and creative enrichment programmes at Singapore's leading children's learning centres, it's finally time to rediscover – and importantly, revisit – our favourite summer camps for a post-lockdown development and leisure activities.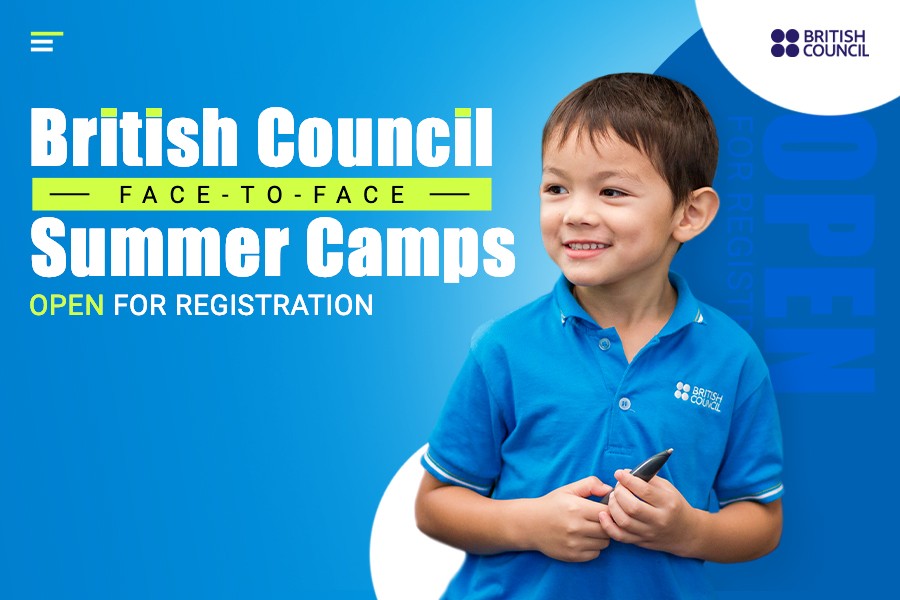 English language enthusiasts will be excited by the excellent news from the British Council, as its Singapore centre has announced that they will now be fully open. Becoming a member of the Face-to-Face Summer Holiday Study Camps, the students will enjoy considered, intelligent and lively sessions that promise thoughtful conversations about the world beyond the classroom, games and fun activities, group research projects, presentations and plenty of opportunities to hone their language skills and learn from the most qualified and experienced teachers.
If you are seeking a thematic learning experience, the British Council comes up trumps here too. Every day, students will study a different topic, using a unique hands-on experiential approach to ignite interest and improve not only their English skills, but also their knowledge and awareness of the world around them. The topics on offer are impressively diverse: primary learners will explore Free Time Fun, Helping Hands, Amazing World and Into Space, while secondary school pupils can expect topics ranging from Technology for Life, An Intelligent Future, A Twist in the Tale to Let's Play Sport. Each week a new exciting theme and daily tasks will build up to create the final project, which varies from making a storyboard, creating a new technology, developing and selling a new sport, proposing a new charity and many others.
Using engaging materials unique to the British Council, your children can achieve remarkable results with digital course content and live regular sessions at the Napier Road centre. It goes without saying that after completing these intensive holiday programmes, one can expect grammar and vocabulary development as well as gaining confidence in communication, for which the British Council study camps are celebrated. Your child will also get certificates at the end of each camp.
Each week is a complete, stand-alone camp, so students can register for as many camps as they wish. Every Friday the teacher will run a session for the parents and will be on hand to answer questions about your child's progress. This process will take place via video call or in-person.
Dates: 6th July – 28th August 2020. A new camp starts every Monday from 6th July to 24th August 2020.
Timing: Monday to Friday 9.30am – 1.30pm with a maximum 9 students per camp;
Ages: 4 – 17;
Fees: S$736 per week + uniform fee S$30 for 2 shirts. The price is inclusive of materials, e-certificates and 7% GST.
Venue: Napier Road Centre (30 Napier Road, Singapore 258509), which is 5 minutes from Orchard Road.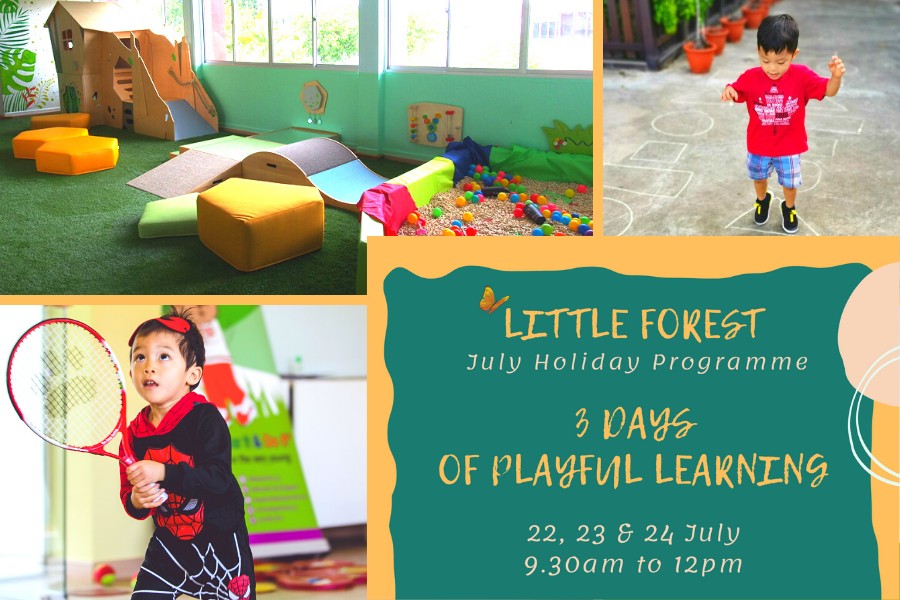 For little regulars of the Singapore holiday camps one of the hardest things about lockdown was not having access to the well-established creative learning academy Little Forest.
On 22nd July the Little Forest will fling open its doors to the devoted little audience aged three to six to explore the outdoors and keep your kids moving indoors with the 3-day drop-off holiday programme.
More than just a summer camp, participants are immersed in spectacular scenery and introduced to a world of new experiences within the Nature Explorers programme from the moment they arrive. There is also their signature Teddy Tennis programme that incorporates games, music and movement into tennis training to keep children well-engaged on the second day. The summer programme at the Little Forest culminates in the interactive storytelling sessions transforming even passive kids to proactive listeners and have an absolute blast in the process.
Only, owing to the new restrictions and safe distancing measures, you must book a slot in advance, since capacity will be limited. Like other comparable learning centres, the safety of families is of the utmost importance at the Little Forest in current circumstances.
Dates: 22, 23 & 24 July 2020;
Timing: 9.30am – 12pm;
Ages: 3 – 6;
Fees: $198.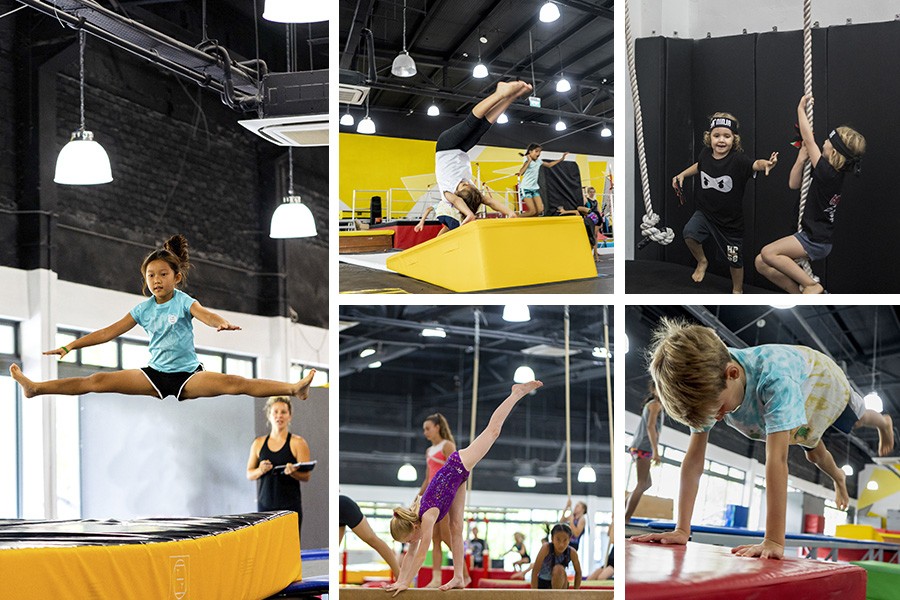 The Yard is certainly a modern and innovative hub of sports that provides world-leading Gymnastics, Trampoline, Parkour and Freestyle programmes for girls and boys aged 3 – 16 to match every interest and ability. Under the guidance of Singapore's leading coaches and elite sportsmen from around the world, the children focus as much on their own effort and mastering skills as on final scores.
Their distinctive technique-focused environment meets a breadth of fun and interactive sporting opportunities at The Yard's 5-day intensive holiday camps. Some children who do not consider themselves athletes when they arrive at The Yard's camp discover new sports and many continue to enjoy their sporting abilities long after leaving.
And what do they offer for this summer period? These may be Ninja Tots and KinderTot camps for the youngest kids aged 3 to 5, Ninja Zone for girls and boys aged 5 to 10 and Gymnastics camp for beginners to recreational pros. A fully flexible option, The Yard allows campers to work at any chosen activity at the time that suits them be it recreational or competitive training, half day single-activity or full day multi-activity camps. The campers are arranged according to a mixture of age, ability and experience to keep each child challenged with similar aged peers.
There is so much here by which the children can be motivated and inspired: gymnastics, martial arts, obstacle training, and basic freestyle movement patterns for the youngest; acrobatics, handstanding, trampoline, cartwheeling, somersaulting, front and back handsprings for the youth, including building confidence on uneven bars, balance beams, floor and vault. The Yard will for sure become the place to be in Singapore over the summer school holidays.
Dates: 27 – 30 July 2020 (a 4-day camp), 3 – 7 Aug, 10 – 14 Aug, 17 – 21 August 2020;
Timing: 9am – 12pm or 1pm – 4pm;
Ages: 3 – 16;
Fees: $481.50 (after GST);
Locations:
Jurong: 10 Science Centre Road, #01-03, Singapore 609079;
Dempsey: 72 Loewen Road, #01-07, Singapore 248848.


By Anna Khan
Subscribe to weekly newsletter from "Tickikids"